Though we are a bit late in posting it , but nevertheless , its good to have see some of the denim and related fabric trends visible in the Premiere Vision held in Paris in September 2011. The trends are shared by Stylesight , a leading provider of trends .
Gently Damaged Textures
Gently aged denim effects were visible via enzyme washing , laundering and over dyeing . Similar looks could be seen in flats also .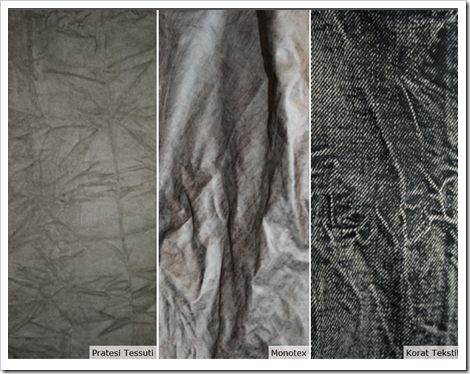 Uneven Color :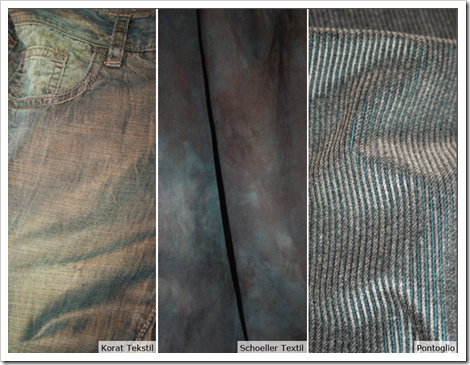 Irregular dye techniques and exaggerated flock or pile textures create uneven color qualities. Cloudy patinas and washed-out surfaces / Uneven flocking or velvet piles / Corduroy with colored backs / Basket wash cotton and sensor-coated / Random, non-uniform appearances
Red Energy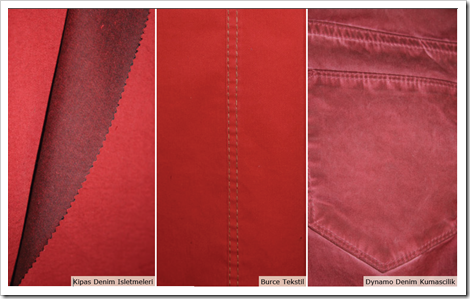 Red is the "In" Color . With colored coatings, colored wefts , strong satured colors , Over Dyed and Garment Dyeds – the red color in denim is achieved in many ways.
Casual Checks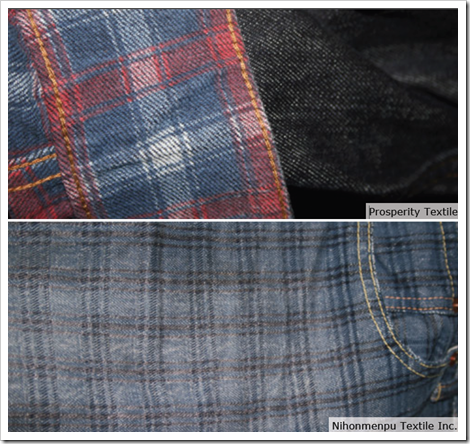 Indigo checks have been around for some time. But they come back in different avatars with deep indigo dyed wefts being used.
Waxed Treatments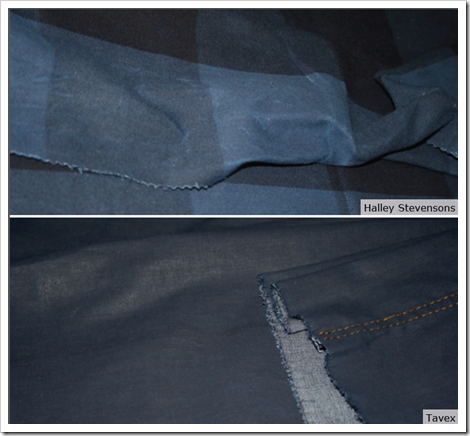 A key treatment for Fall / Winter 2012 is hardwearing or waxy coatings that offer durability and waterproof performance.
Double Faced Fabrics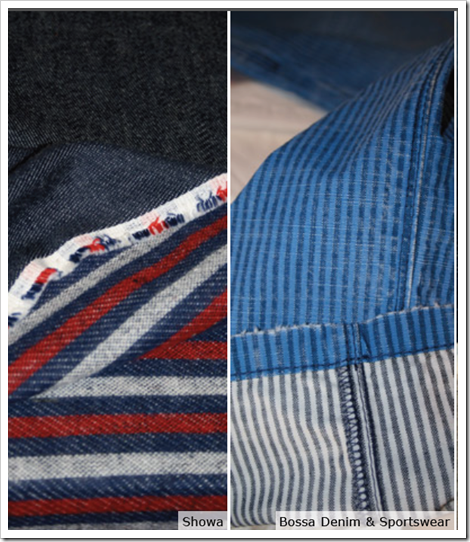 Double-faced wool and cashmere in contrasting and complimentary hues update denim and cotton flats for
winter. Denim can be seen in double faced stripes.
About Stylesight:  Stylesight  is a leading provider of trend content, tools and technology for creative professionals in the fashion and style industries.