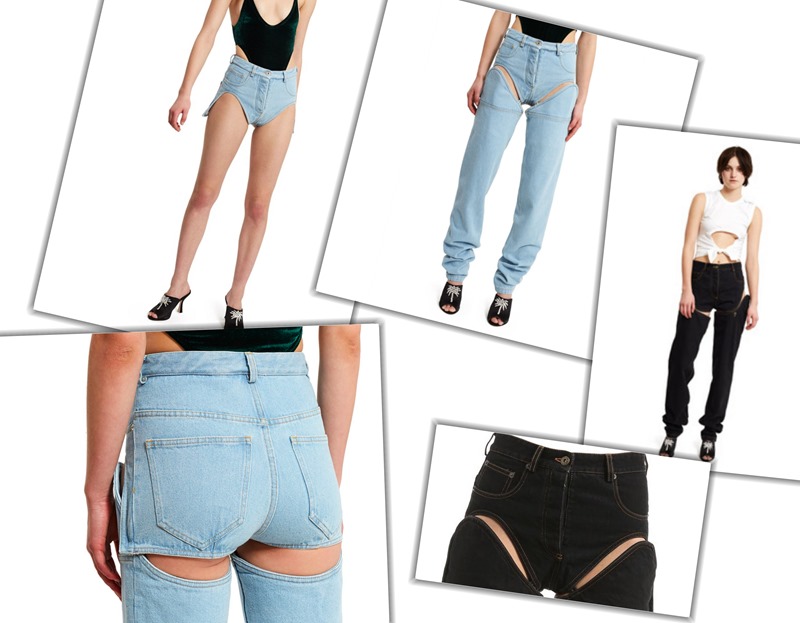 Another crazy style of jeans  has come up which makes the jeans be unhooked just below the crotch and transformed into skimpy hot pants in seconds.
We've all been there – it's a chilly morning so you pop on a pair of jeans. But the heat just pop us from nowhere. And then the urge to reduce the jeans size turns into reality !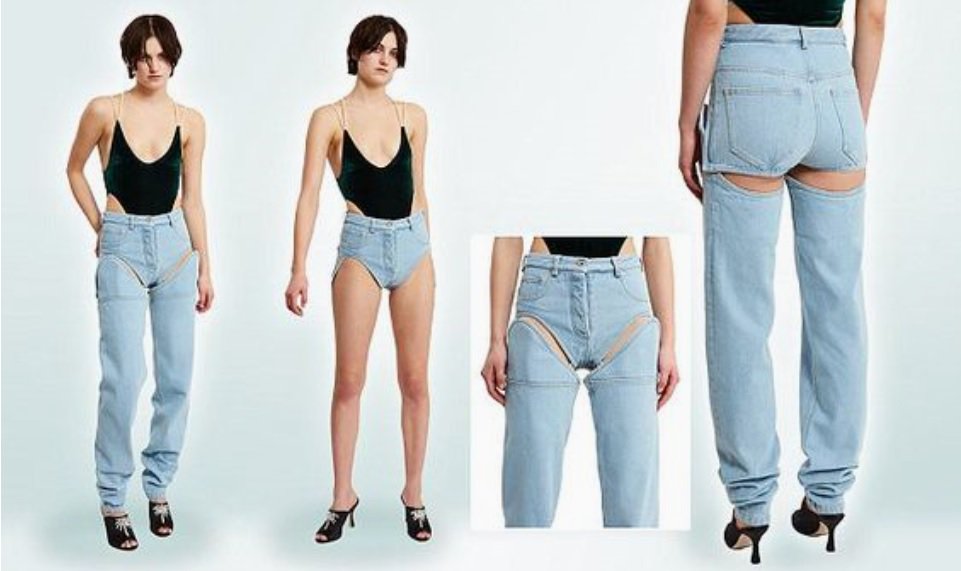 Maybe that extra spot of ventilation will come in handy during those hot, humid summer months. If you're feeling extra bold, you can detach the legs of the jeans and wear them as denim shorts.
The jeans fasten together just below your crotch and under your bottom – leaving a clear flash of skin on display at all times.
The jeans, available at Opening Ceremony.The jeans come in two shades – acid-wash and black – and are described as "a straight-leg silhouette with slim-fitting, detachable shorts that feature high-rise cutouts along the front."  But seriously who would want to wear this kind of jeans ? Do you really feel an urge to take off half of your jeans in summer ? We think it adds one more style to the list of crazy and unwearable jeans that we have seen lately in an effort to RUIN THE JEANS ! . Social media too did not react favorably .
One Twitter user wrote "What the hell is this monstrosity?"!
And the other said "These are on fleek. Especially when you take the legs off and you have denim adult nappies." .
We feel that such eye grabbing pics of jeans take social media space for sometime and fade out . Not something that can sustain a market !