During the recent New York Fashion Week, Miss Sixty brought out a new style of Jeans – Harem Skinny Jeans.
This is a balloon shaped Jeans with drop crotch and surprisingly a skinny fit..
This is a completely new style and it needs to be seen how it gets received . However, I have a feeling that this kind of jeans will be suitable for only a particular built as it may blow the figure out of proportions for many.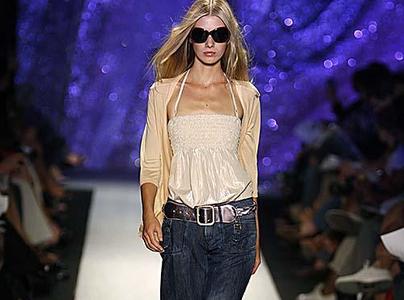 Related links: Miss Sixty New styles on sale in the last few weeks