Japan Fashion Week recently concluded in Tokyo.
Besides the usual show, there was an exhibition on the denim industry in Japan – Japan Blue.
The highlight of this exhibiton was that the Japanese denim industry is working on various ways to make the entire Denim/Jeans manufacturing process as environment friendly as possible.Denim fabric manufacturer Nisshinbo is using discarded banana stocks in its fabrics .Manufacturer Nihonmenpu is producing items dyed with natural mulberry lavender.See the photo below (left one is Nisshinbo fabrics and right ones are Nihonmenpu fabrics).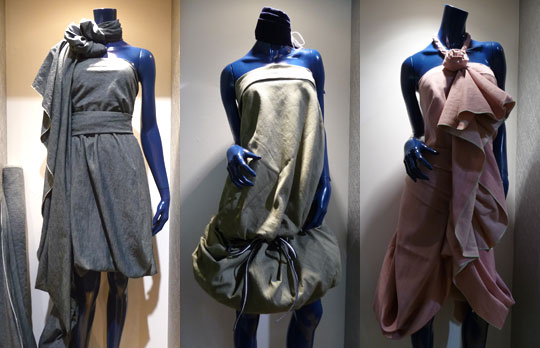 There is also a very interesting attempt to reduce the water required to produce Jeans. One pair of Jeans supposedly takes around 200 litres of water to be produced . With billions of jeans produced around the world, a huge amount of water is used to manufacture jeans and the wastage is then released into the rivers and hence oceans. A Japanese company Howa is working on a technology to wash down the Jeans using OZONE and not water. It displayed the results from its experiments and here are some photographs.If this company succeeds in making this process commercially viable, it has huge implications for the denim industry. Not only will it has the possibility to reduce the water consumption for Jeans production drastically, but it can also help in denim/jeans manufacturing units to be put up in place where water is scarce.See here jeans washed by this method.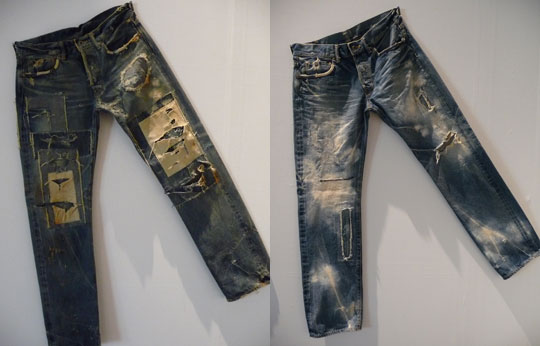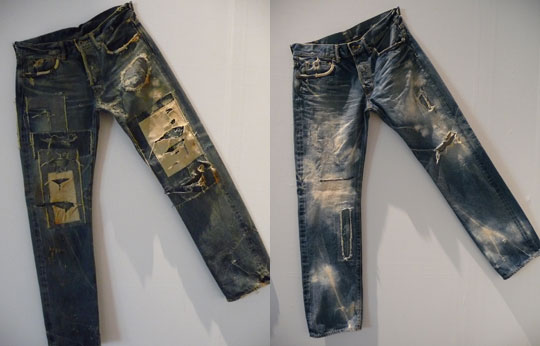 Check more details on this exhibition here
[ad#video-400]