KUON means "eternity",  "remote past or future", and "permanence". While appreciating the history and culture of vintage clothes or textiles, KUON always seeks for permanent, simple, authentic value, not bound by traditional values.KUON challenges the existing traditional notion on vintage clothes and revitalizes it with new value. KUON changes and re-invents the notion of vintage clothes.
Shinichiro Ishibashi is the designer and creator of Kuon brand from Japan. After serving his apprenticeship at an established tailor in Marunouchi area, Tokyo prefecture, he worked as pattern maker for a regular manufacturer at Paris Collection.  In 2014 he became self-employed and started to design for several manufacturers on freelance basis. As from 2016 S/S, he became designer of KUON
KUON , according to him, addresses social agenda via fashion business.
"We believe that fashion possesses power to make people excited. KUON challenges the existing mass-production and consumption approach, instead we propose products and lifestyle where "stylish" and "socially good" can go together. KUON products bridges between people and society. "
Most of the BORO fabric KUON uses is anywhere from 50 to 150 years old. Fabric which is old and about to be thrown away, is used after it has been properly repaired. We can say this is the ultimate in eco-friendliness without the killing of any animals, and it is also easy on the environment. The people who repair the BORO are mothers who live in the Tohoku region, who suffered from the devastating earthquake that occured in Japan four and a half years ago. KUON cherishes the concept of making "stylish" clothing as a fashion statement.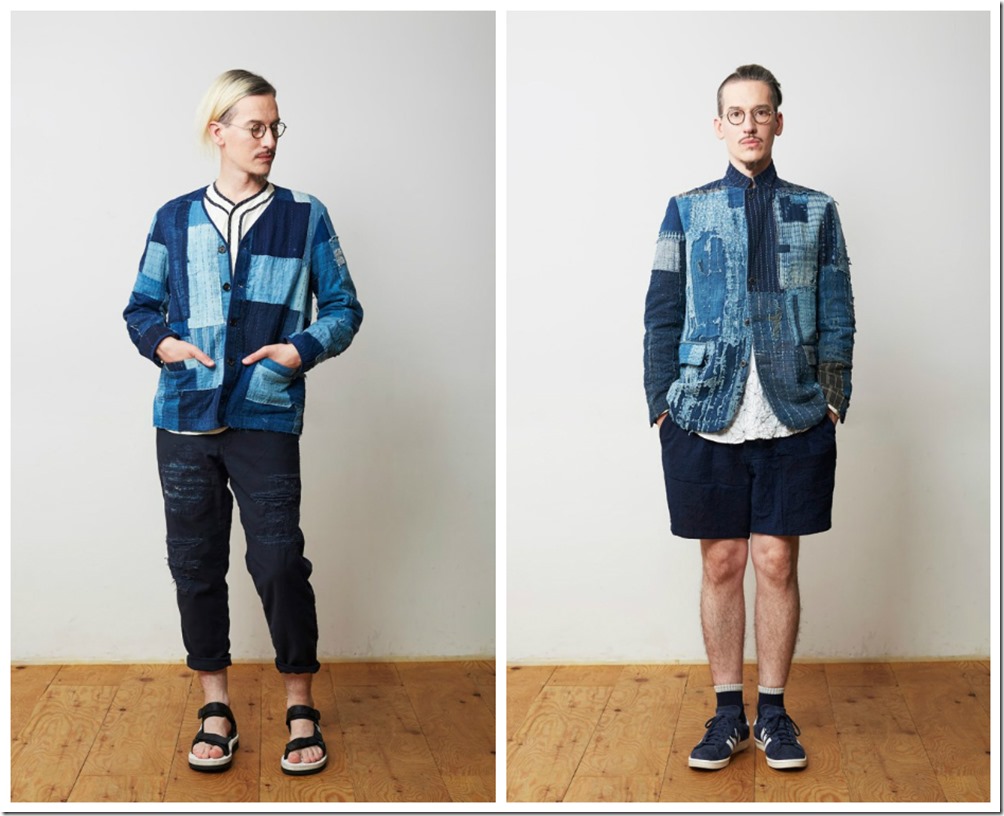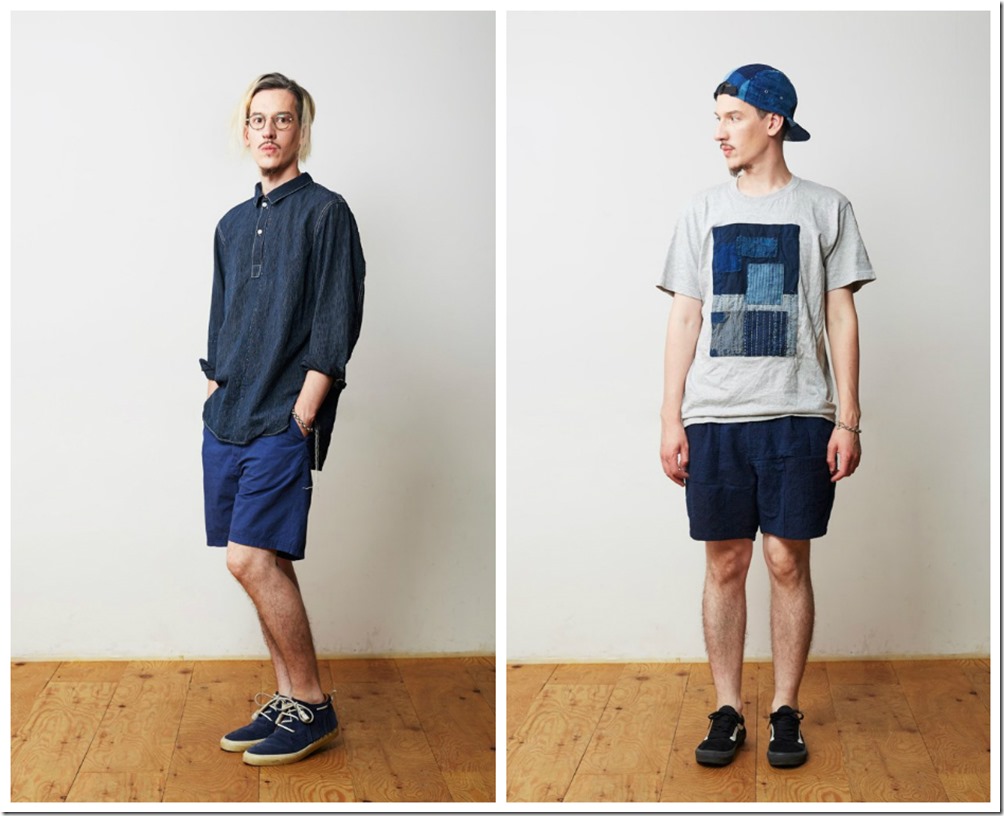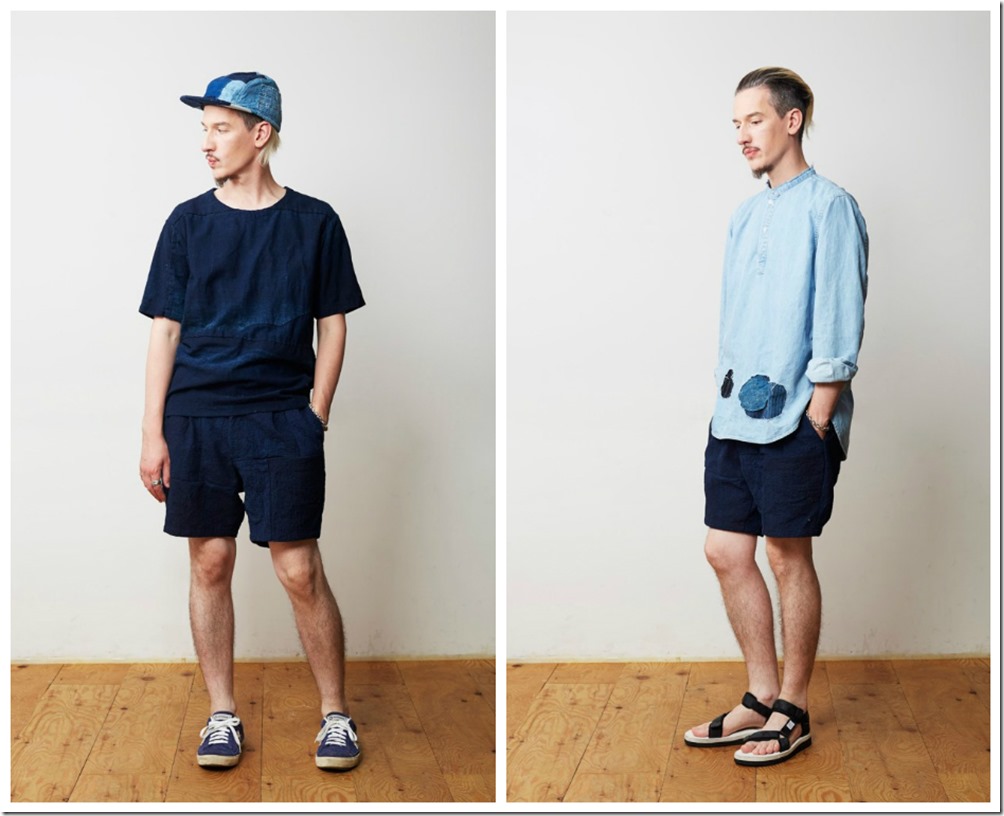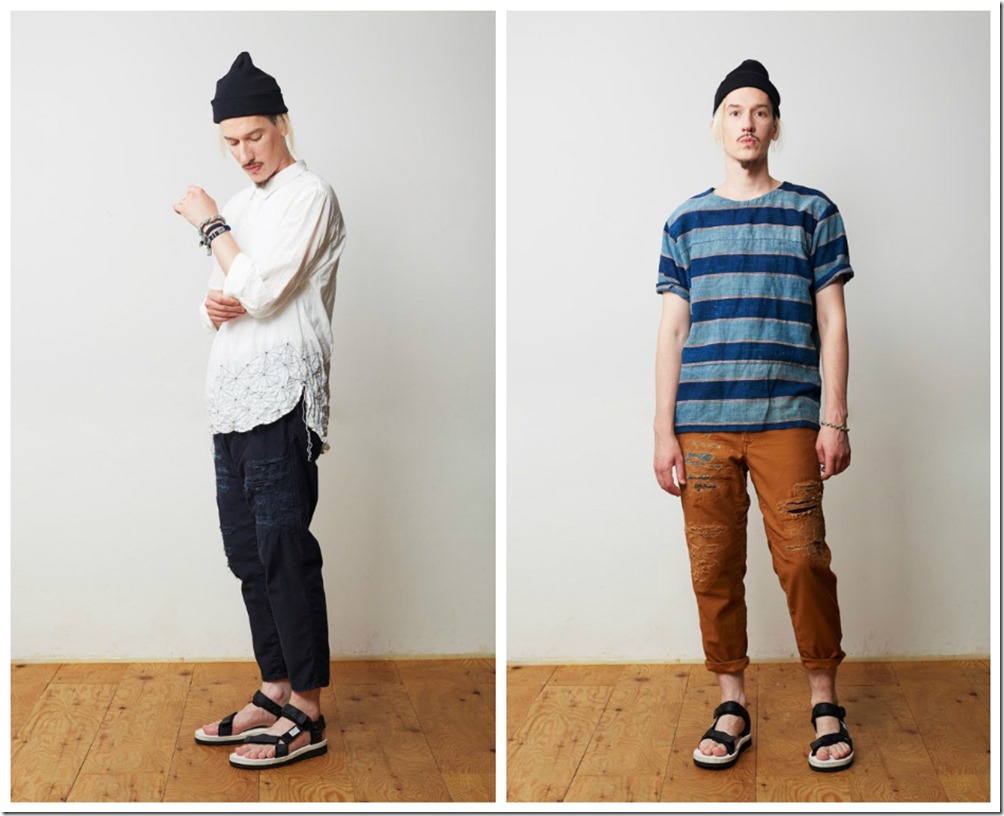 BORO Jacket.This Jacket will be released in February 2016.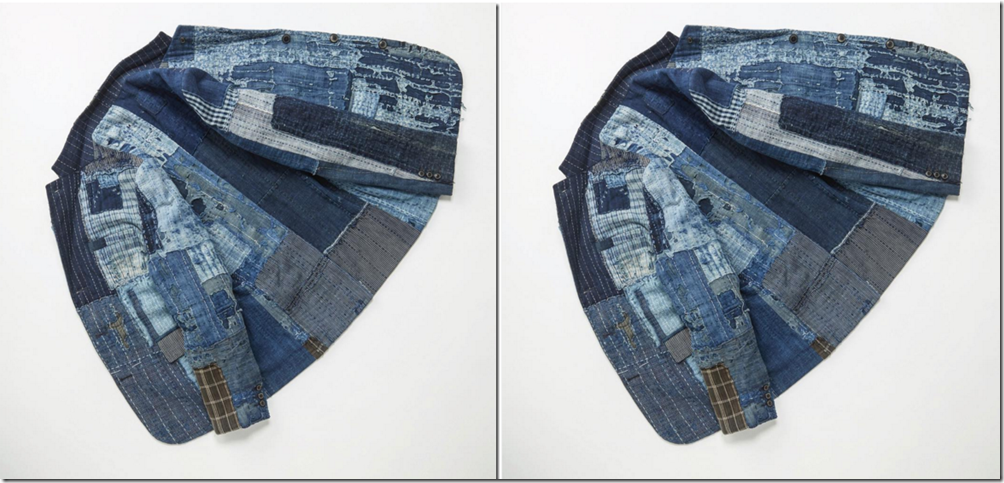 These short pants are actually the most labor intensive product that  KUON produced Kuon used BORO from about 100 years ago on one on the sides and, for the opposite side, They also used a plain old fabric that they had SASHIKO in Otsushi town. It took about 80 hours in total!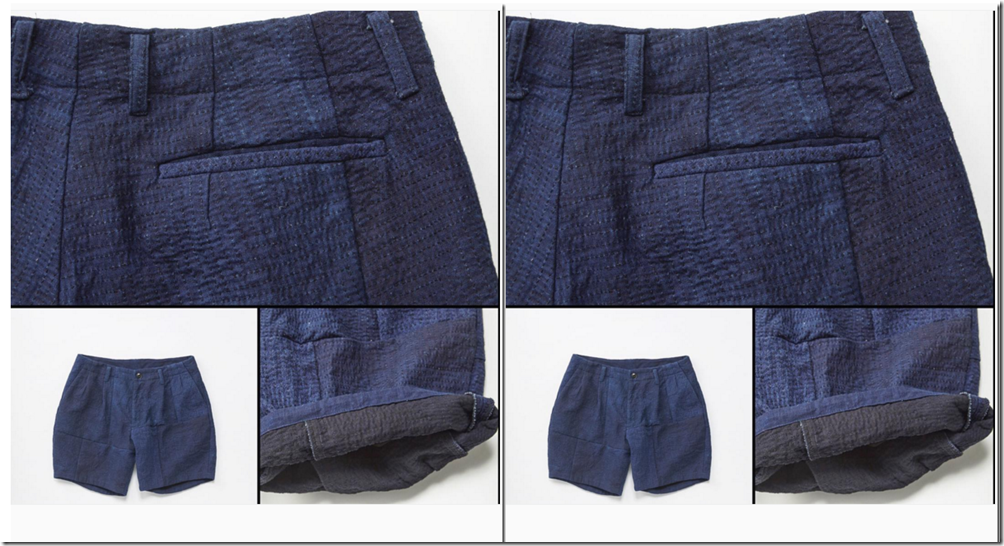 This may be a mountain of treasures for kuon, and yet to many other people it may only be a load of garbage. But when it turns into actual clothes, it becomes so beautiful that many people are moved by it. This is why BORO is so interesting, and why we are so fascinated by it.

Undoing the stitching of a kimono, washing it, and drying it. This is a very important process for KUON, and it is the hardest one. If the kimono has cotton inside, this really becomes a time-consuming job!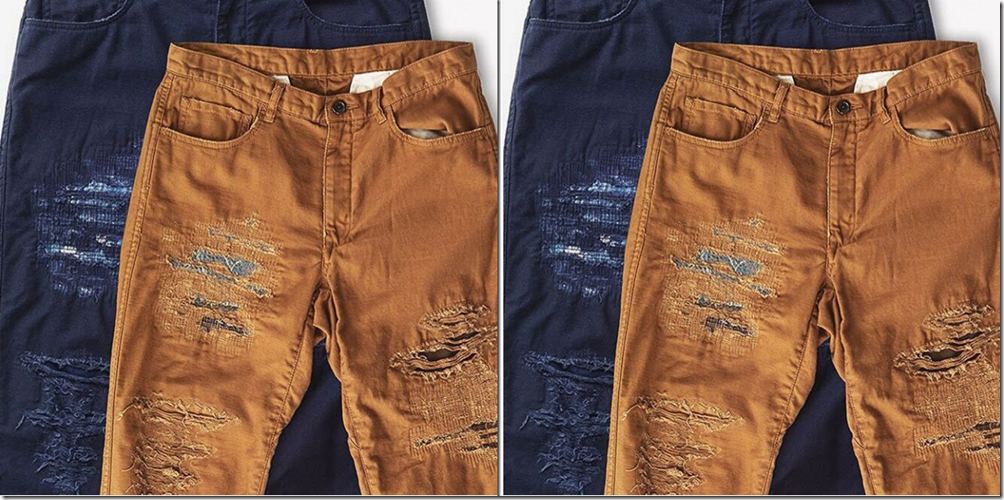 KUON Pocket Tee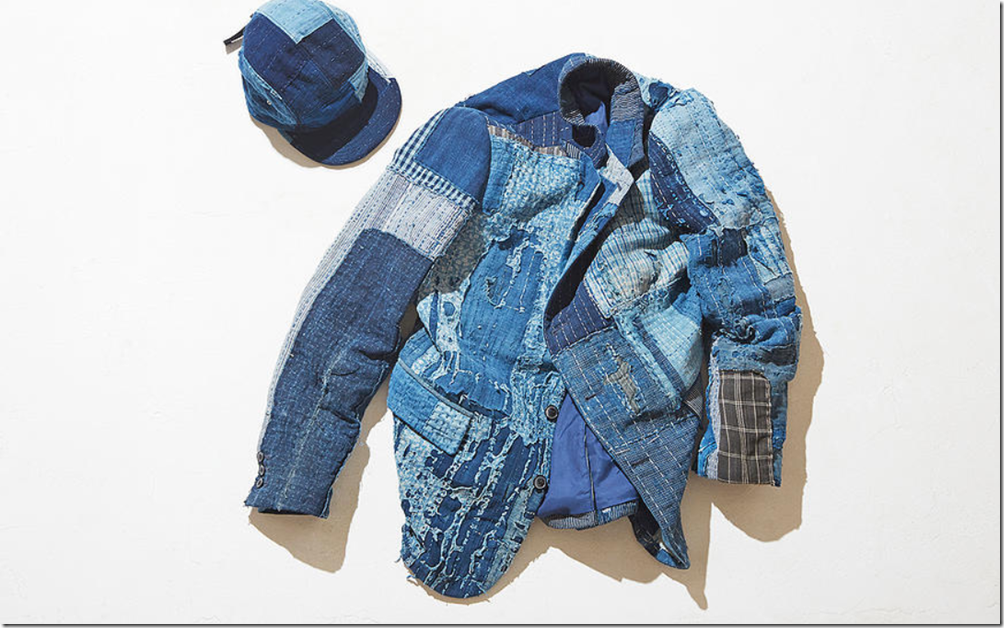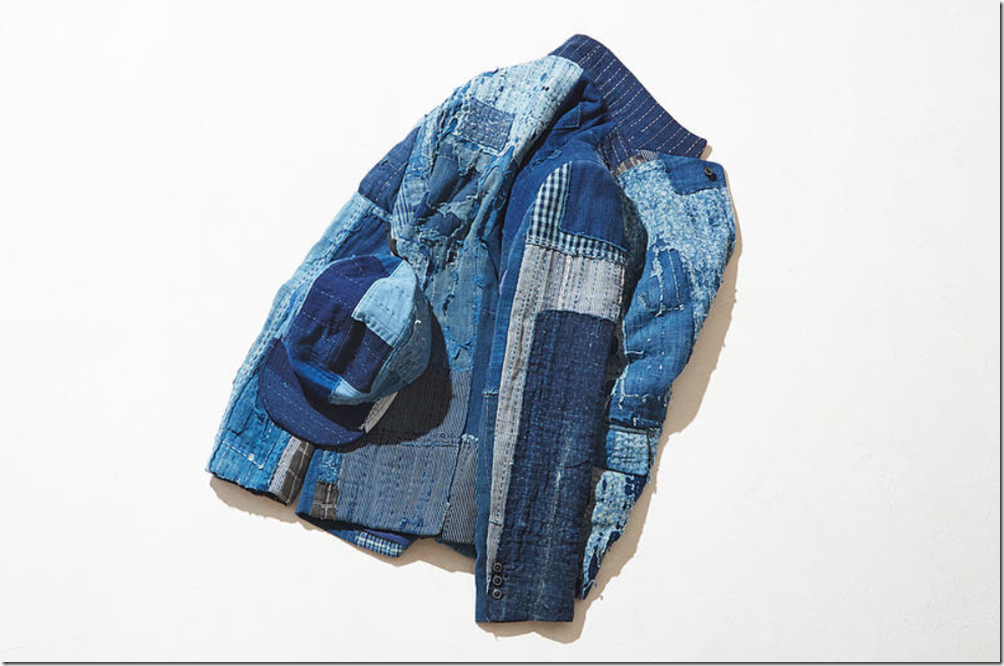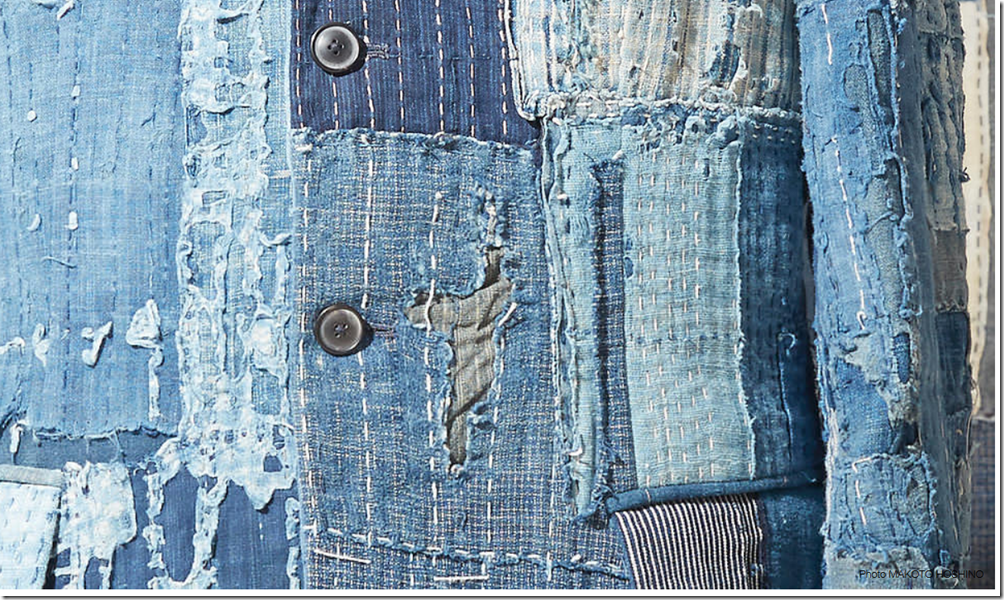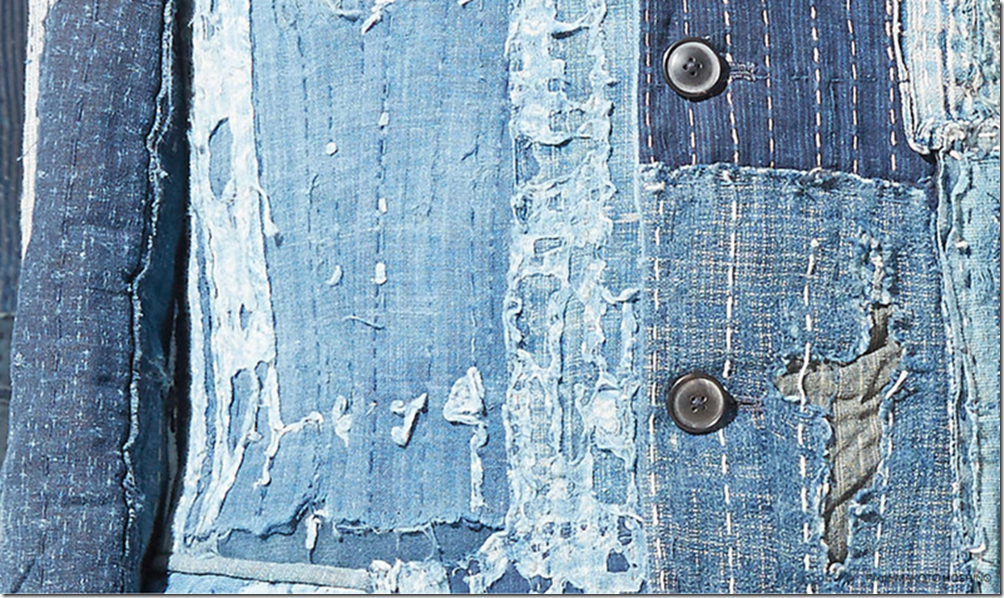 Reverse side is  the essence of KUON.
Traditional Japanese fabric has a width of only about 30cm, so when it is used to make clothing, there will always be several joints.Because you can see where the pieces come together, it is interesting to wear inside out as well.
This is called a ASANOHA by the traditional pattern of the sashiko.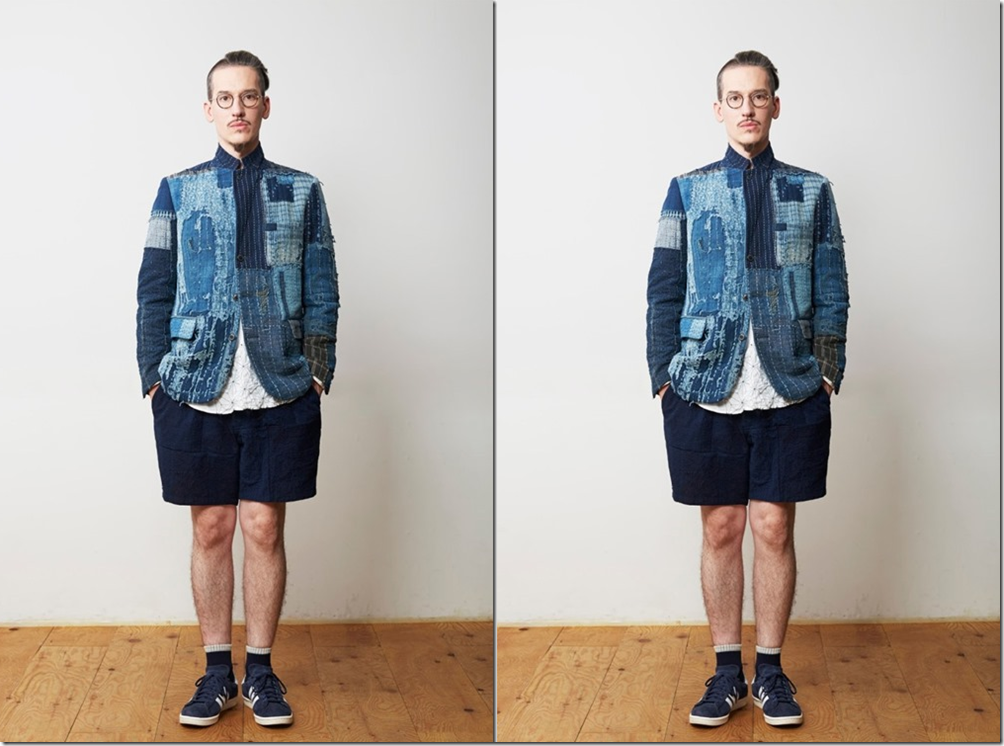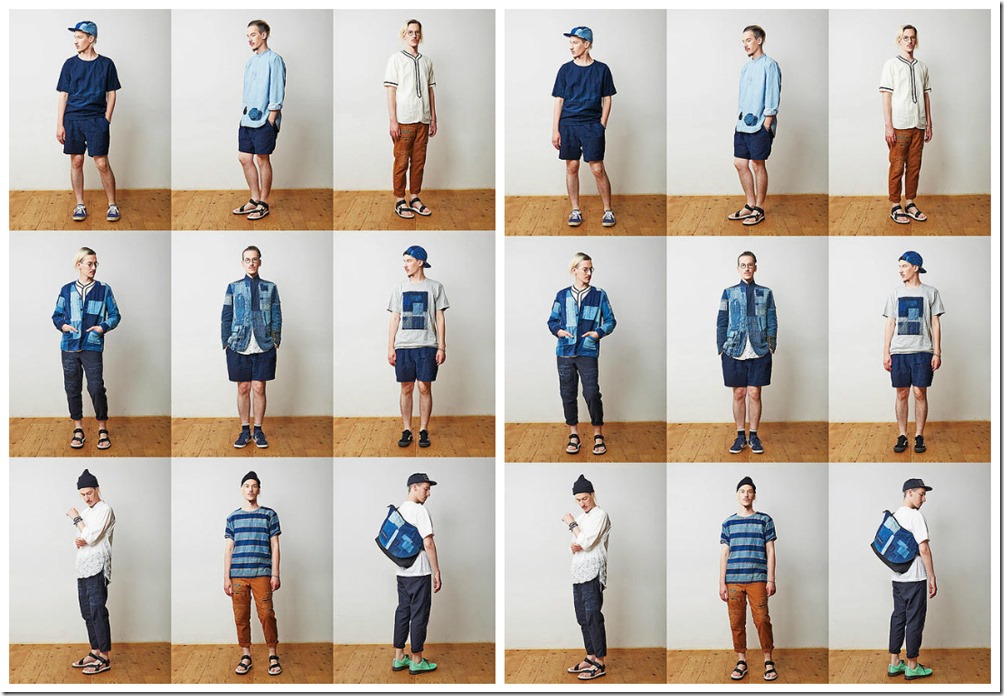 Here are some answers from Mr Shinichiro regarding his brand Kuon. He does not know English and has replied in Japanese. We are publishing the same with hope to convert in English with suitable translation soon !
1. What is the meaning of Kuon and why did you chose it.
KUONは日本語で「永遠」「遠い過去と未来」を意味する「久遠」という言葉が元になっています。
襤褸(BORO)は今から150-50年前の生地です。私たちは襤褸に限らず古いけれど素晴らしい世界中の生地を現代に甦らせ未来につなげることをテーマのひとつにしています。
2. Your collection is supposed to be made of Boro fabrics 50-150 years old. How is that done. Pl explain to us. Does it mean no two garments are same?
襤褸は日本中から探し集めています。それらを一度すべて解体し私たちのコレクションのデザインに落とし込みます。
例えばジャケットで考えると、デザインは同じですが襤褸は一点物なので同じデザインのジャケットでもまったく同じ物は世界にひとつしかありません。
3.How do you think Kuon can achieve a social purpose while making a fashion statement
私たちは20世紀型の大量生産、大量消費に疑問を持っています。
もちろんそれによってファッションがここまで進化したことはとても素晴らしいことだと思います。
しかし21世紀に入って世界中の人々の価値観が大きく変化し始めています。
新しいだけの物は次の新しい物が発表されれば古くなり価値を失います。
しかし美しい物はいつまでも美しいのです。
夕陽はいつ見ても美しいように襤褸にはいつまでも人を惹きつける美しさがあると思います。
KUONはファッションを通じて新しい価値観の提案をしたいと考えます。
またKUONで使用する襤褸はそのままでは使えない状態の物を多くあります。
2011年3月に日本の東北地方に大きな被害をもたらした地震と津波で被災した岩手県大槌町のお母さんたちに襤褸の補修をお願いしています。
このプロジェクトは単なる寄付ではありません。彼女たちは僕たちの大事なパートナーでKUONが大きくなるほどに彼女たちの仕事が継続かつ充実します。
ファッションには人を元気にワクワクさせる力があると私たちは信じています。
150年かけて熟成された生地を現代の人が補修をして甦らせそれを新しいファッションにして未来につなげる。
こんなに興奮することはありません。
4. How will you ensure supply of old Boro fabrics when your brand expands
企業秘密の部分もありますが…
KUONには日本を代表する古美術の専門家が何人もバックアップをしてくれています。
私たちの元には日本中から貴重な襤褸がたくさん集まってきます。
それでも襤褸は限られた資源ですので無尽蔵にあるわけではないので大切に扱っています。
同じ襤褸を作ろうとしたら50年後になってしまうわけですから!
日本でも近年投資目的で襤褸の価格が高騰しています。
僕たちはそういう人たちからは買いません。
なぜならそうすることで襤褸が単なる一過性のトレンドで終わってしまい、
私たちの思い描くファッションの理想像とは違ってしまうからです。
5. Boro fabrics are normally supposed to be about 30 cm wide. Does it make difficult to use these fabrics ?
よくご存知ですね。
もともと欧米から洋装が入ってくるまで日本人は着物を着てました。
着物の生地幅は36cmくらいです。襤褸は両端が破けたりして使えるのは30cmくらいになります。
それらをつなぎ合わせて仕立てます。しかも襤褸は大きさもそれぞれ異なります。
その作業は今の工場にとっては難しく断れれますので私たちが予め処理をしてから工場に依頼します。
このために通常の洋服作りの工程の倍以上の時間と労力が掛かると思います。
6. When will your collection be available online ?
来年の2月頃にオンラインストアもオープンできるように準備中です。