Nudie Jeans, the famous denim brand from Sweden , does it again with a unique denim collection for the Fall Winter 2012 with complete collection made of Organic Denim.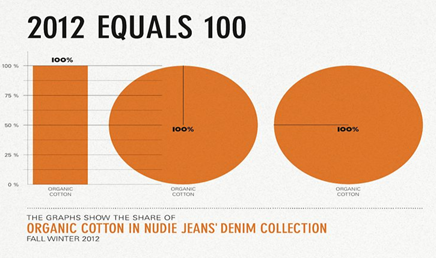 Here is what Nudie Jeans guys have to say about their focus on social responsibility in respect to manufacturing of their products:
We do not envisage a trade off between profit and people , or between manufacture and environmental reponsibility . These issues are major factors in our choice of suppliers. As with most other clothing brands, we do not own the factories in which our clothing is made. However, together with our garment factories, we bear the responsibility to provide a safe , fair and ethical work environment for all the people who are involved in the manufacturing of our clothes. We work together with only a handful of partners, all of whom are required to comply with our code of conduct. Our membership of Fair Wear Foundation is a key element ensuring that everyone across the production chain works  under fair conditions.
Here are some styles and pieces from this Organic Denim Collection. Most of the fabrics used by Nudie Jeans are from Turkey and some from Japan and Italy.. The weights range from 9 oz to 13.5 oz.
Dry Selvedge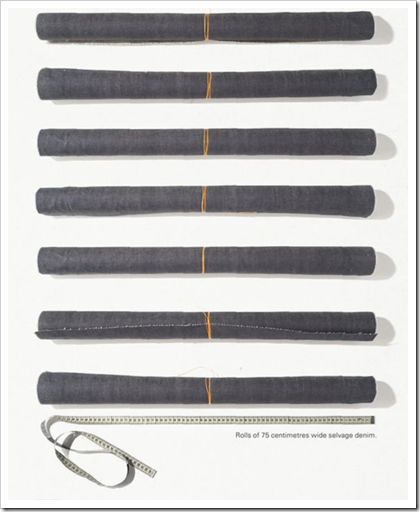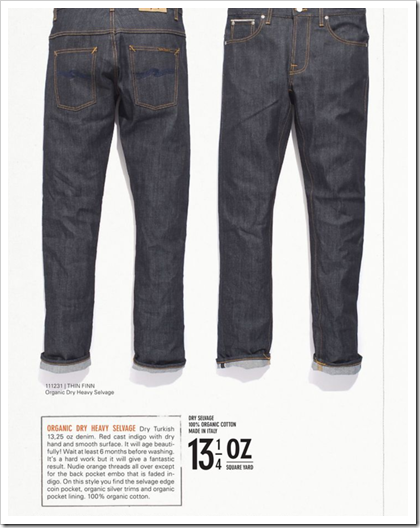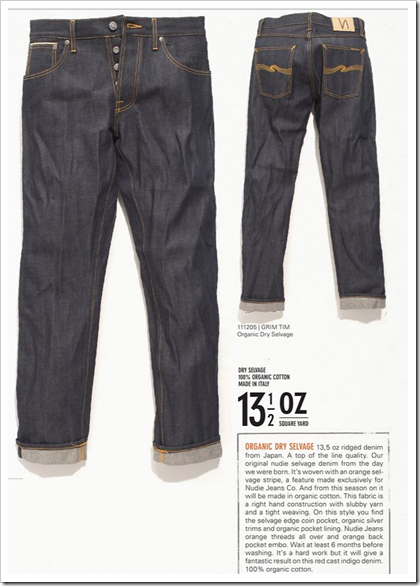 Tight Long John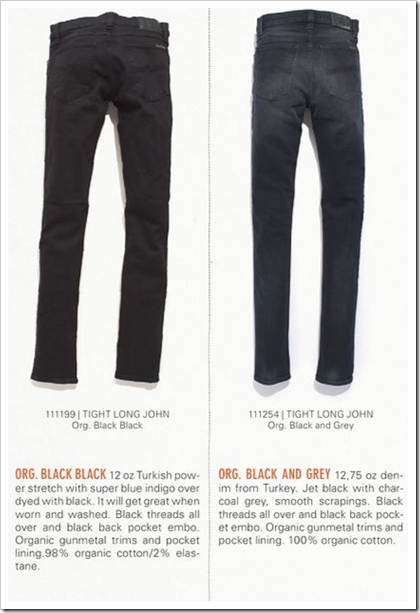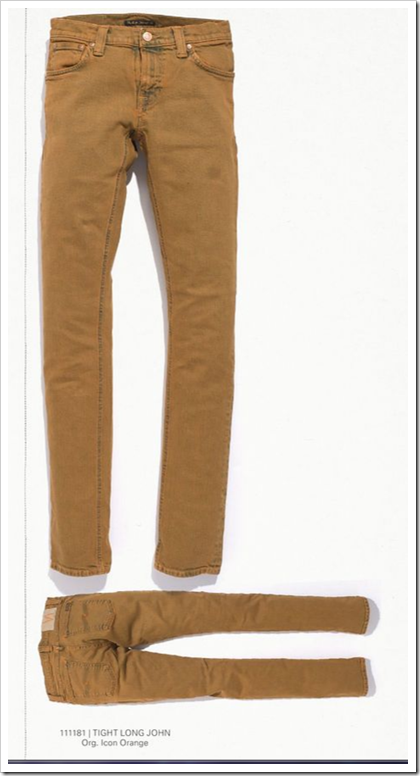 High Kai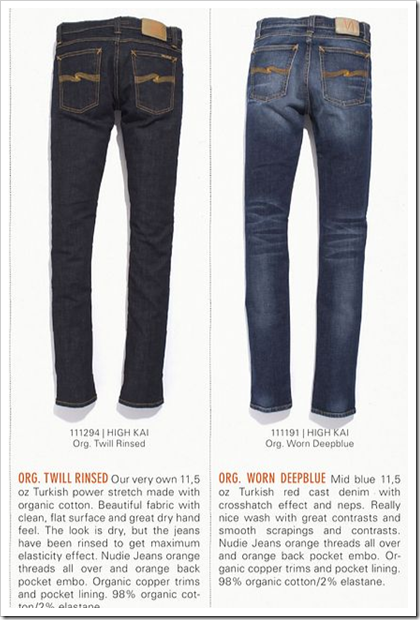 Tube Kelly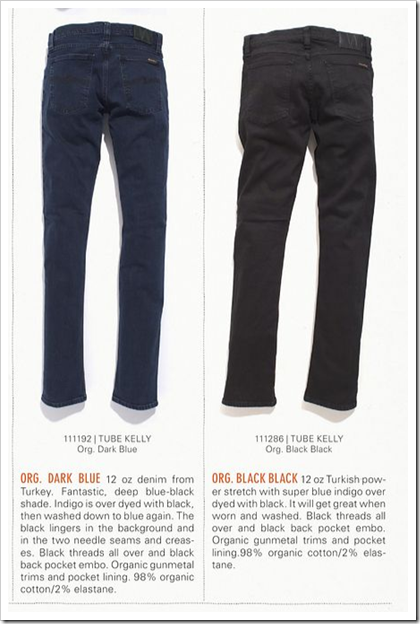 Tape Ted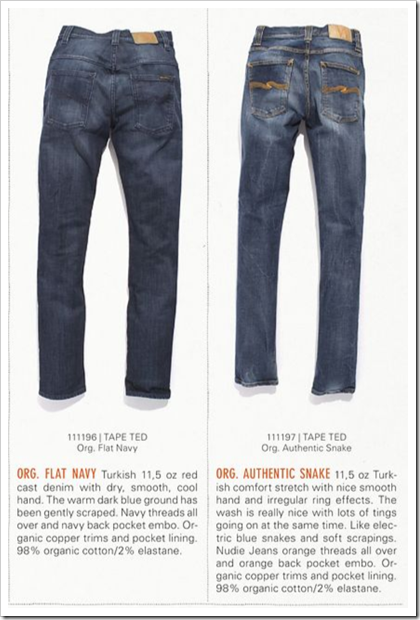 Thin Finn

Grim Trim