Denim is the most preferred fabric globally. Acne Studios recognizes this well. Jonny Johansson, the co-founder of the Swedish brand, made 100 pairs of raw denim jeans with red stitching for friends and loyal customers in 1996. Denim has been a distinguishing feature of the company since that time, with each year seeing the addition of a new capsule collection reliving the fabric. Acne Studios has revealed its Fall/Winter 2021 denim collection, which pays homage to the brand's origins.
The initial attempt made by Johansson laid the foundation for the brand's apparel expansion and the creation of the Acne Studios fashion brand. Denim, according to Johansson, is the right material for experimenting with design. As a consequence, denim has always been a crucial facet of the brand image. Acne Studios' latest collection was inspired by retro camping and outdoor life. As an outcome, the denim has subtle wear with a nature-inspired attitude.
WHAT THE DENIM COLLECTION HOLDS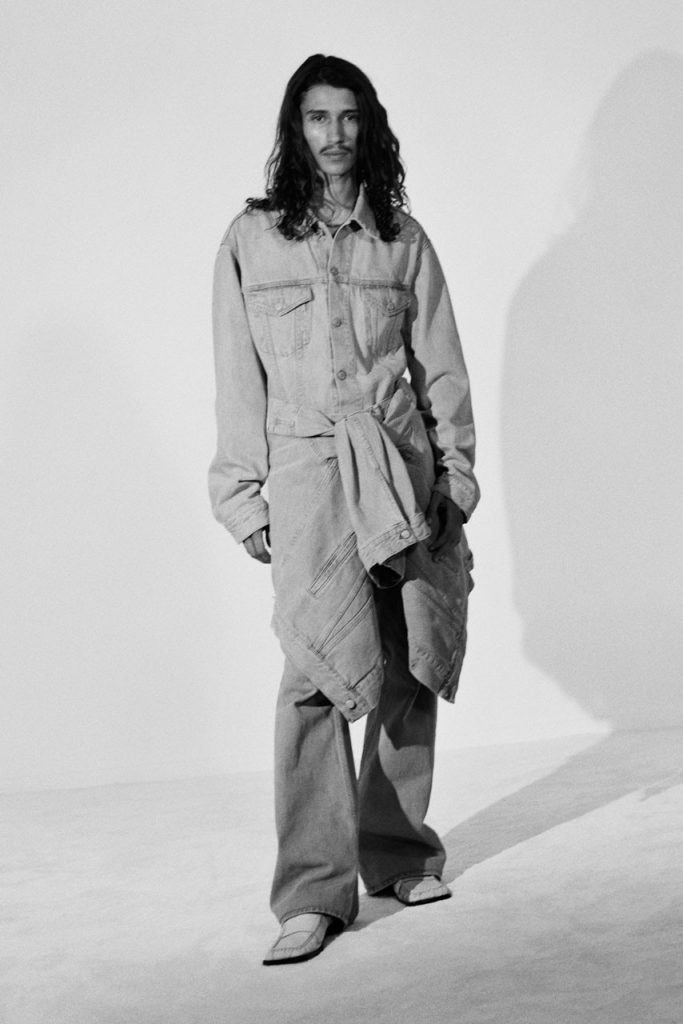 Acne Studios delivers a highly versatile Fall/Winter 2021 collection. From tailored ensembles to sportswear with relaxed designs, this collection reflects the brand's distinctive aesthetic of minimalist designs, "with humor, sexiness, and lightness," according to the creative director. The assortment is breezy and playful, typically Acne Studios, laced with elegance and something more artful than the brand has ever done before. A coat and a full suit, for example, as well as some accessories such as gloves and a light scarf, are printed over and over again to create this blurred and busy Acne Studios logo repeats the pattern, which from afar looks like skid marks over the cotton base and is only noticeable up-close-and-personal, making the entire experience unique.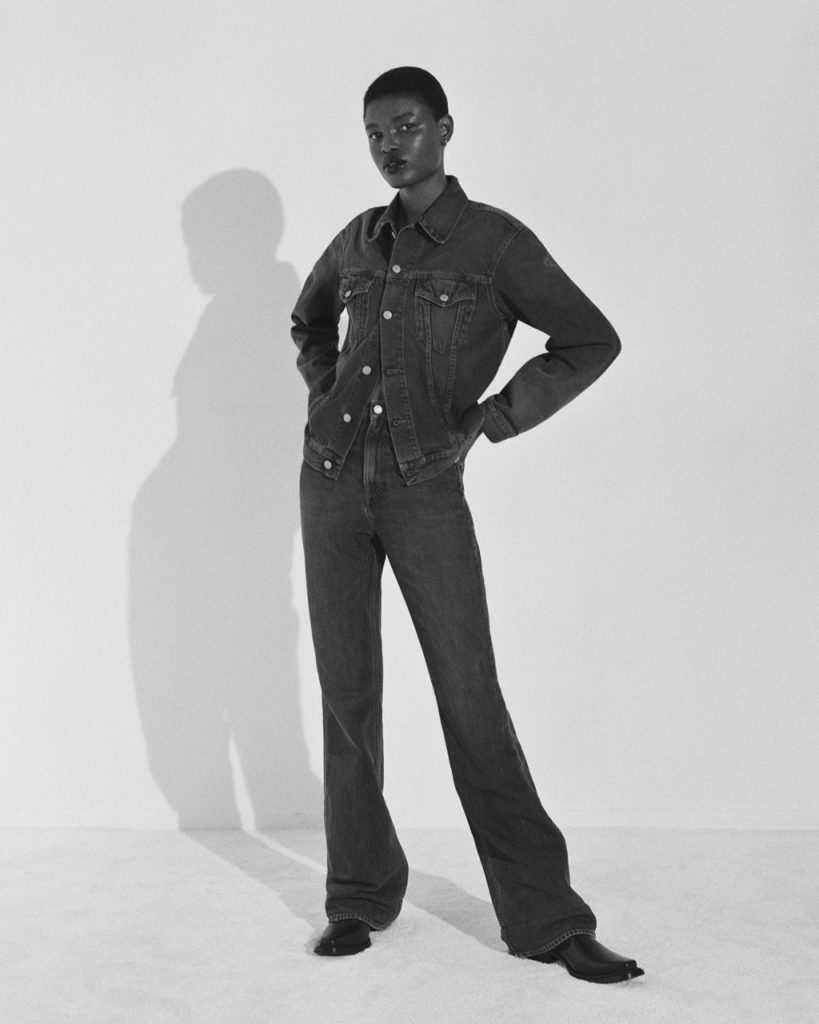 "This is a wardrobe that brings together the relaxed silhouette of sports casual with the tailored glamour from my dream of living in a band. It is menswear that is functional and minimal, with humor, sexiness, and lightness." Says Jonny Johansson, creative director of Acne Studios.
The stars of the show are two new jeans trousers with denim wash treatments in dark brown, black, midnight blue, faded green, and clay. The first is the Tom 1991 'loose bootcut,' which features a relaxed 5-pocket design, a comfortable fit, and a slightly washed-out look. A distinctive aspect is that it can be embellished with a matching miniature belt. The second category of jeans is rigid denim, which has a high waist, straight leg, and slim fit. Multi-patch and deconstruction treatments are also available on some denim variants. In addition to the pants, the range includes oversized and cropped jackets for a denim-on-denim appeal. The garments are available via Acne Studios' stores and online.
The brand has released its most experimental version of the collection with model and techno producer Laika Lillén. The brand examines its motifs and plays with perspectives of view for the Men's FW21 season with a visual series in which the Helsinki-based artist looks and performs the collection as her music plays in the background. Aside from that collection, which blends casual tailoring with workwear having a solid psychedelic undertone, it is also focusing on a new series of fashion videos directed by Jonny Johansson and photographed by Danish fashion photographer Casper Wackerhause- Sejersen. The creatives reflect the experimental spirit of the artists' studio or the bands' rehearsal space through such visual artworks.
ACNE STUDIOS SUSTAINABILITY AMBITION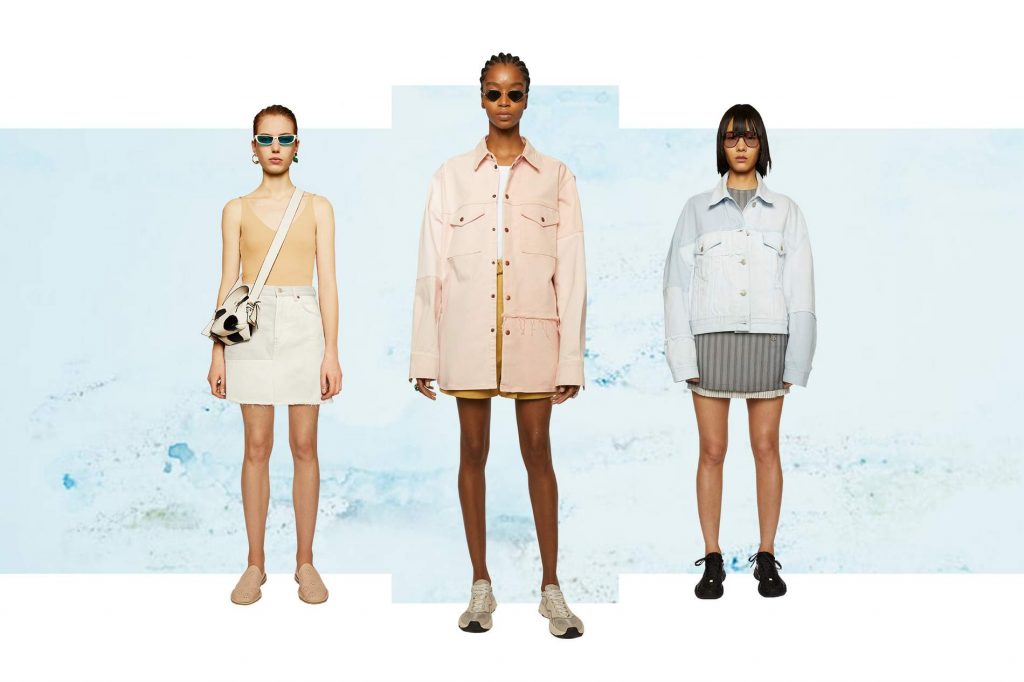 The brand believes that its primary mission is to create desirable merchandise that consumers admire and can enjoy for a prolonged time. To support fair working conditions in the supply chain, it collaborates with transparent and responsible sourcing partners. The brand encourages employees to be creative. It urges to be a socially responsible organization that takes into account the ethical and environmental implications of its daily operations. As a result, the core of its sustainability goal is that it wants to be proud of its products – how they look, how they are built, and how they are consumed.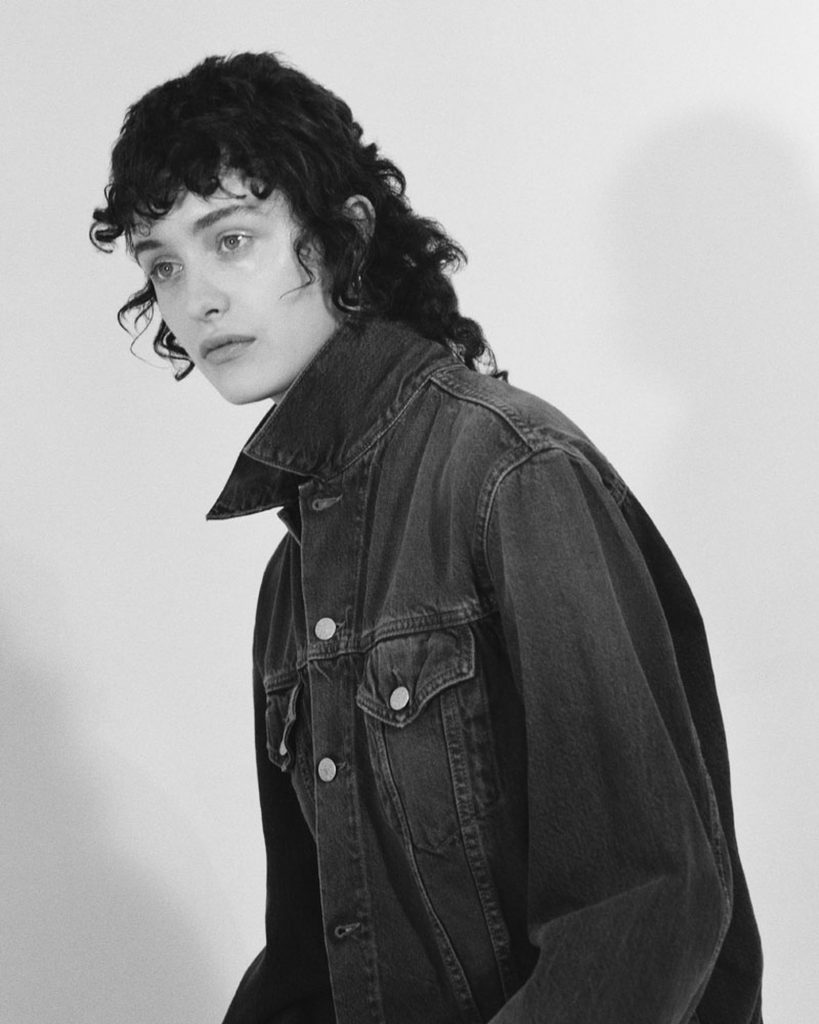 Acne Studios' sustainability ambitions are implemented in this phrase : 'Our products,' 'Our suppliers,' and 'Our operations'. Actions, targets, and results in these three domains are documented in the firm's annual sustainability report. Following the aim to incorporate a greater proportion of preferred materials in its collections, 90% of the Face collection FW21 launched in July was sourced sustainably. All jersey and fleece cotton, for example, were organically produced, all knitwear was certified according to the Responsible Wool Standard (RWS), and all bags were made of recycled polyester. Since 2008, the brand has been a member of the Fair Wear Foundation (FWF). They assist it in its efforts to monitor and improve labour conditions at the factories where its products are manufactured.
ABOUT THE BRAND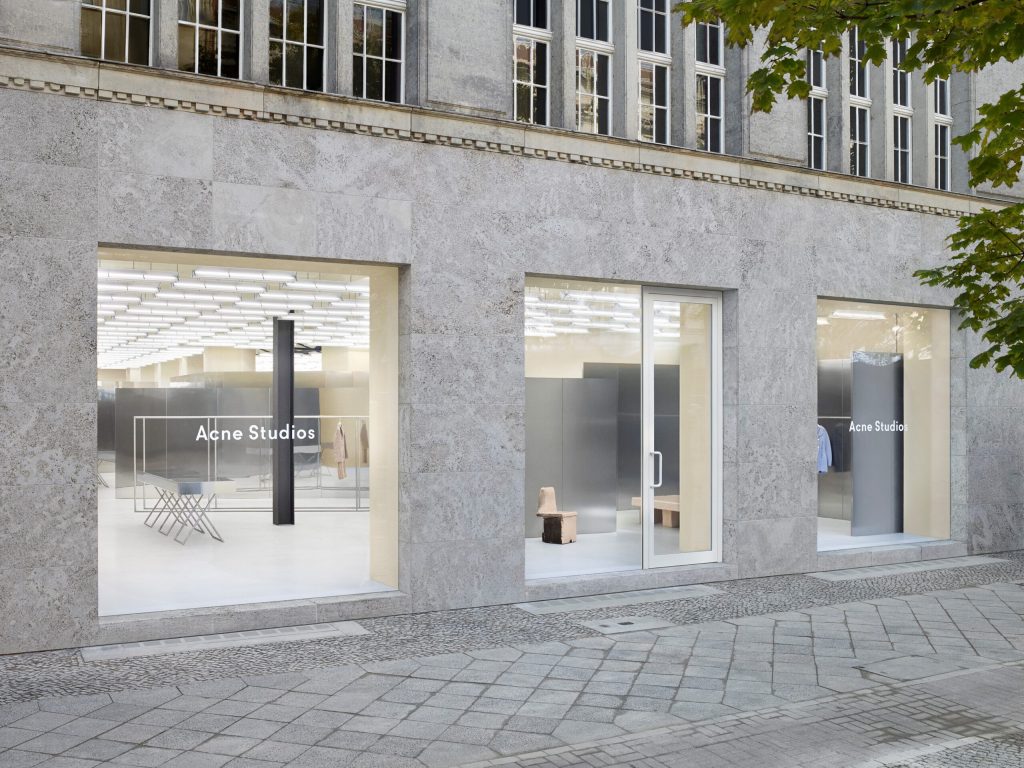 Acne Studios is a multidisciplinary luxury fashion house situated in Stockholm, Sweden that works primarily in ready-to-wear apparel for men and women, footwear, accessories, and denim. The label was founded in 1996 and takes its name from the creative collaborative ACNE; originally an abbreviation for Associated Computer Nerd Enterprises, it was subsequently modified to Ambition to Create Novel Expressions. Jonny Johannson, the founder, and creative director, has a keen interest in photography, art, architecture, and contemporary culture, which has enabled Acne Studios to establish itself as a renowned designer of clothes, publications, furniture, exhibitions, and unique collaborations. The brand has grown considerably with 40 retail locations around the world, and flagship stores in Paris, London, New York, Los Angeles, and Tokyo. They became very popular and covetable, resulting in Wallpaper Magazine and Vogue Paris picking up on this, urging ACNE to create more apparel and expand beyond denim.