Gap Inc.  unveiled an ambitious new sustainable manufacturing goal to conserve a total of 10 billion liters of water by the end of 2020; those water savings would be the equivalent volume of the daily drinking water need for 5 billion people. Product innovation and efficiency improvements at fabric mills and laundries will be key to achieving these water savings. and Gap is working in this direction . Progress towards the goal is already underway: since 2014, Gap Inc.-led projects have saved more than 2.4 billion liters of water.
"Water is critical to nearly all aspects of our business, and we recognize the responsibility and the opportunity we have to reduce the amount of water used to create our products. Leveraging the power of product innovation and improved manufacturing practices, we can help ensure that our customers not only look great in their favorite jeans and t-shirts, but also feel good about how their purchases are helping to make a positive impact for communities and helping to tackle global water scarcity," said Christophe Roussel, Executive Vice President of Global Sourcing at Gap Inc.
In recent years, Gap Inc. has steadily ramped up its efforts to help drive water efficiency improvements at the mill and laundry level. In 2013, the company launched a Mill Sustainability Program to improve social and environmental practices of fabric mills. Additionally, the company encourages its suppliers to conduct environmental footprint assessments, including water use, using the Sustainable Apparel Coalition's (SAC) Higg Index. It also actively monitors and helps improve wastewater quality at denim laundries through its strengthened Water Quality Program, which was first launched in 2004 to help ensure that wastewater from denim laundries is properly treated.
At the product level, Gap brand has pioneered a smart denim wash program called WASHWELL that reduces water use by 20 percent or more. Since the program began in 2016, Washwell has saved more than 100 million liters of water as per Gap.
"We believe that access to clean and safe drinking water is a fundamental human right, so we strive to ensure that the process of making our clothes is safe for people and communities. It's not only the right thing for people and the planet, it's also crucial for our business growth," said David Hayer, Senior Vice President of Global Sustainability and President of Gap Foundation at Gap Inc.
To ensure a broader impact, Gap Inc. is also working with other leading brands to advocate for the implementation of more environmentally responsible manufacturing practices. This includes working to help scale the Natural Resources Defense Council (NRDC)'s Clean by Design program, which is focused on helping mills improve their operational efficiencies to reduce water, energy and chemical use, and serving as a founding member of the SAC's Apparel Impact Institute. Gap Inc. is also a member of the Zero Discharge of Hazardous Chemicals (ZDHC) Programme. ZDHC members have made a shared commitment to help lead the industry towards elimination of hazardous chemicals in apparel and footwear product lifecycles by 2020. Additionally, Gap Inc. is a signatory to the United Nations Global Compact CEO Water Mandate.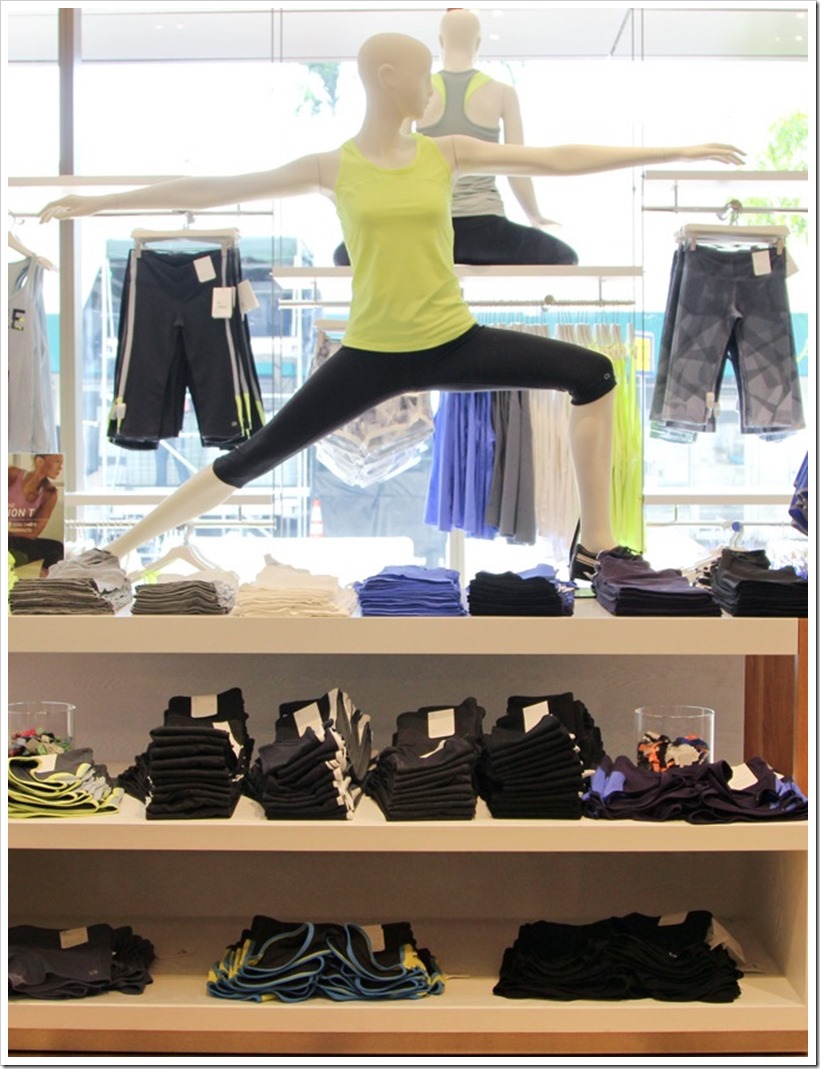 Better Cotton
A very important component of sustainability is Cotton – a very water intensive crop. Reducing water imprint of denim and other apparel on earth requires that cotton be grown in the most sustainable way. Gap has kept a target of using 100% sustainable cotton by 2021 – which includes BCI , Organic cotton etc – in their products . Gap already seems to have made good headway in this direction and is expected to be on way to achieve its target. In 2016, GAP sourced 11.5 million pounds of Better Cotton Initiative (BCI) cotton—enough to make 7.4 million pairs of jeans.
Gap Inc.'s Water Stewardship Strategy
The new manufacturing goal is part of the Gap Inc.'s water stewardship strategy, which includes a focus on lessening the impact at the raw materials and product design level as well as helping communities touched by its business improve access to clean water and sanitation.
Through the Gap Inc. Women and Water program, the company is working to help communities touched by its business improve access to clean water and sanitation. The company has integrated water, sanitation & hygiene (WASH) curriculum into the Gap Inc. P.A.C.E. program, and has partnered with organ   izations such as WaterAid on a variety of initiatives to support community WASH awareness, education and water access in India. Last year, Gap Inc. and the U.S. Agency for International Development (USAID) launched the Women + Water Alliance in India, a collaboration to improve and sustain the health and well-being of women and communities touched by the apparel industry.
At the community level, Gap Inc. has helped to reach more than 34,000 people with access to hygiene education, sanitation and clean water through a partnership with WaterAid. With a new grant, the two organizations will aim to reach an additional 20,000 people and approximately 4,000 households with access to clean water, sanitation, and hygiene education.As part of its raw materials strategy, the company is particularly focused on cotton, an especially water-intensive crop. In 2016, Gap Inc. joined the Better Cotton Initiative (BCI), and to date, the company has sourced more than 100 million pounds of BCI cotton. As part of this commitment, Gap brand set an ambitious goal to get 100 percent of its cotton from more sustainable sources by 2021, including BCI, organic, recycled, and American-grown cotton. Gap brand has sourced 52 million pounds of Better Cotton since joining the program in 2016.
More on Gap Inc.'s Sustainability Goals
Gap Inc. is taking action globally to reduce its environmental footprint in its retail operations and across its supply chain. By the end of 2020, Gap Inc. has committed to a 50 percent absolute reduction of greenhouse gas (GHG) emissions in its owned and operated facilities globally from a 2015 baseline, and to divert 80 percent of its waste in the U.S. from landfill.For more information on Gap Inc.'s sustainability initiatives, please visit: http://www.gapincsustainability.com/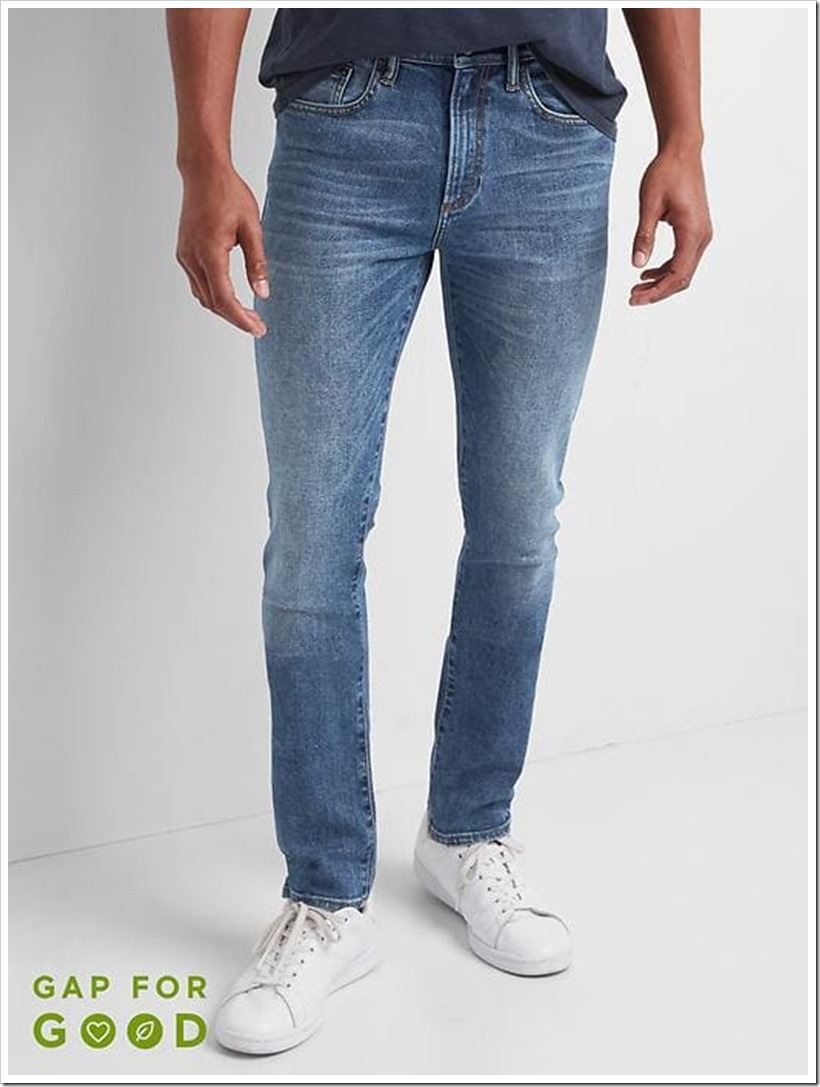 About Gap Inc.
Gap Inc. is a leading global retailer offering clothing, accessories, and personal care products for men, women, and children under the Old Navy, Gap, Banana Republic and Athleta brands. Fiscal year 2017 net sales were $15.9 billion. Gap Inc. products are available for purchase in more than 90 countries worldwide through company-operated stores, franchise stores, and e-commerce sites.