Maurizio Donadi , creative Director and Vintage Collector , continues his mission to share his passion of vintage and archival clothing with the world and, in the process, promote new responsible thinking and practices through his latest consumer e-commerce venture, Transnomadica. Transnomadica is an ode to all things well lived.  The goal is to create a significant and relevant marketplace for repurposed clothing.  With a highly curated and authenticated assortment, Transnomadica is a destination for exchanging ideas and advancing the perception of vintage apparel and objects. Through Donadi's creative direction and his 30-plus years of fashion industry experience, Transnomadica's own standards of superior quality and craft set itself apart through a gallery-like presentation of relevant brands and unique designs across a wide-range of price points. Transnomadica is based on Donadi's 8,000-piece archive that he's collected over the past 30 years, housing some of the world's most relevant and unique clothing items. Spanning a multitude of categories, Transnomadica features archival pieces from denim, military, sports, fashion and iconic 20th century styles. Until now, the archive has been utilized and available as a source of inspiration by select creative directors, designers, textile experts, collectors, and other industry professionals.
"In continuing in my search for the most responsible business practices, I see recycling as a natural step. My experience with global brands has allowed me to see that good design is engineering solutions with beauty. My last project, Atelier & Repairs, proved that one can build a brand without producing anything, but instead transforming what already exists. Inspired by these experiences, Transnomadica provides a stage for objects that are beautiful and well-made, that are still in enduring condition, that have acquired more value over time." -Maurizio Donadi, Founder
In an effort to tell a story that conveys the history, culture and relevance of these items, Transnomadica will present products as Chapters, further establishing that vintage is non-seasonal. Launching with The Blue Chapter, Transnomadica presents an extensive assortment anchored by denim and other items in the color blue, ranging from iconic blue jeans to archival fashion apparel, home decor and highly collectible pieces. Transnomadica is motivated by the idea that the most sustainable clothes are those that are not produced, aiming to create a more seamless and functional model for the reselling of vintage and other staple apparel and goods, while conserving natural resources.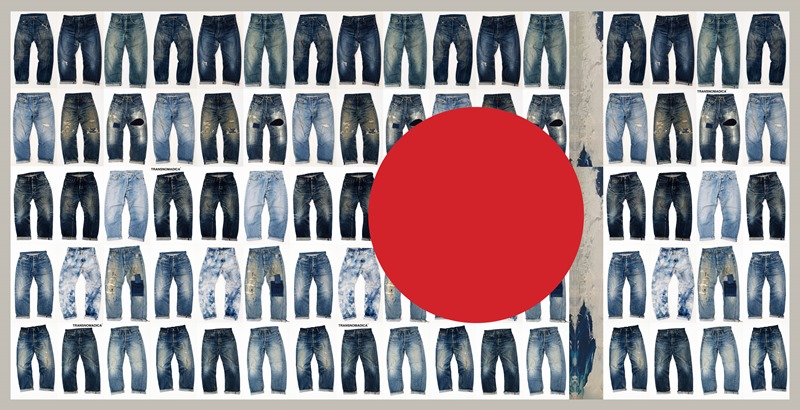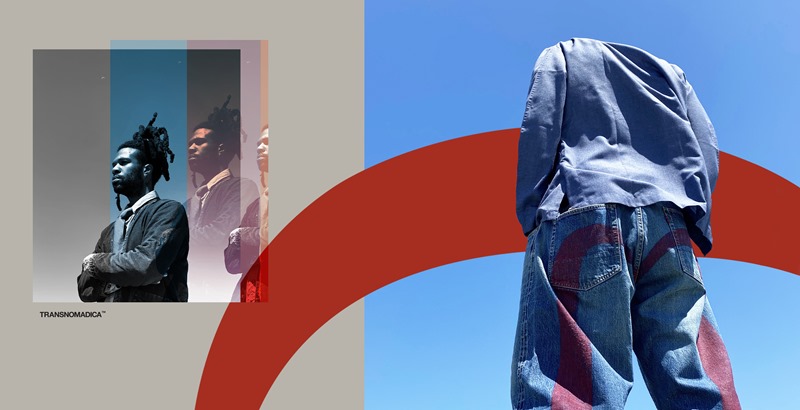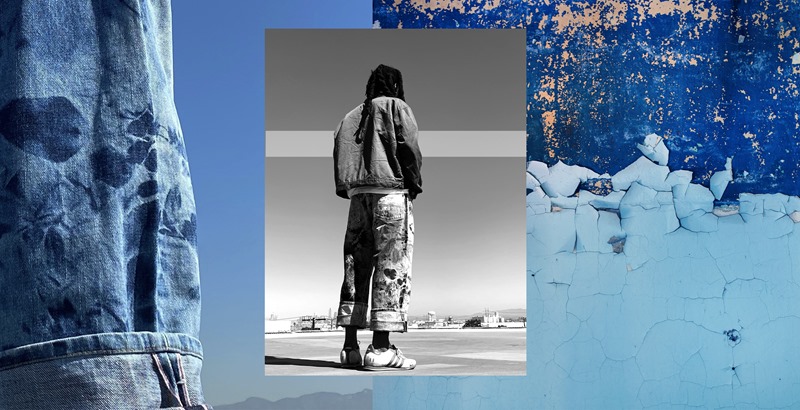 We were amazed at the size of his collection of 8000 pcs ! and asked him how much time he took to build it  , plus how he categorized his collection. he shared some more details –
" I have been collecting for over 30 years but I would say that during the last 12/15 years I have become much more focused on what was relevant for my vision.
There are 3 categories I have invested a great deal of time and effort in:
1. The Blue Color: Mainly Blue Jeans from Japanese denim brands. All faded from raw and all selvedge. The best jeans in the marketplace.
2. The Green Color: Korea and Vietnam War combat uniform. The best clothes to travel with.
3. The Khakis Color, from military chinos to safari, hunting and fishing jackets."
About Transnomadica, LLC.
Founded by Maurizio Donadi in 2020, Transnomadica is a destination that celebrates cultural artistry and the beauty of imperfection across time and place. Transnomadica aims to become a key destination for a highly curated, respected and inclusive circular marketplace for select vintage, fashion archival styles and quality objects. Co-Founder and the driving creative force behind Atelier & Repairs and with commercial brand experience that includes positions at Diesel, Levi's, Armani and Ralph Lauren, to name a few, Donadi is well-known amongst denim and vintage aficionados for his influence on the modern premium denim landscape. Check out the cool vintage collection of Transnomadica at https://www.transnomadica.com
For more info , you can also write to Maurizio at maurizio@transnomadica.com