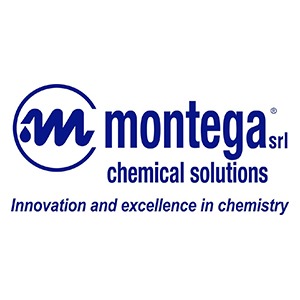 Montega®'s , the Italian chemical company, recently participated in the Denimsandjeans Virtual Show – Sustainable Interplay – and were one of the sponsors to the show. They presented their latest range of sustainable chemicals and showcased their idea of sustainability: chemicals that comply with ZDHC MRSL 2.0 and processes that are monitored in compliance with their internal standard My Eco System.
We bring here some more details of latest Sustainable offerings from the company – written in their own words.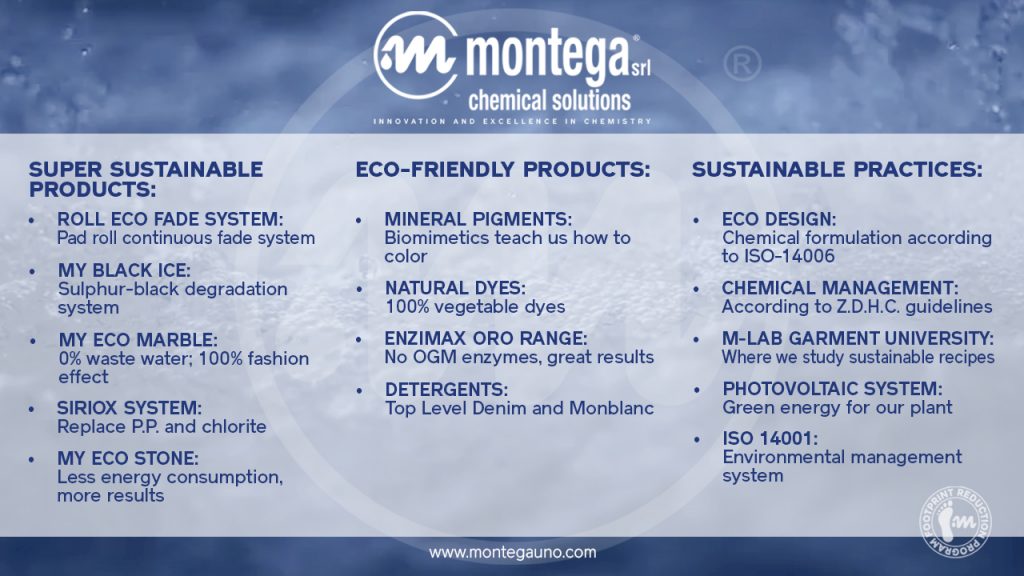 My Eco System
My EcoSystem is Montega's internal standard, validated in compliance with ISO 14006 – Ecodesign, which they have adopted in order to guarantee strictly monitoring of energy consumption in textile processes and use of chemicals according to ZDHC MRSL 2.0. Every treatment presented at the fair has born under this approach.
Siriox® system
Siriox® system allows you to phase out P.P. from your facilities without losing efficiency and ease of application . You could perform either traditional or more current fashionable effects. Siriox® System is composed of products registered at level 1 of ZDHC gateway. They are also validated form GOTS as chemical inputs. A complete washing using Siriox System in My Eco System approach allow you to save 45 % of water and 25 % of carbon emission (as per Montega) .
Black Ice
Black is back and Montega has developed a special treatment for the degradation of black-sulfur. It allows you to degrade the black till the shade you like, even nearly white if you like. A very strong degradation, for example, is achievable with only 21 liter of water per garment and 90 grams of C02 per garment. Products involved in Black Ice treatment are validated as GOTS chemical inputs and registered at level 1 of the ZDHC gateway.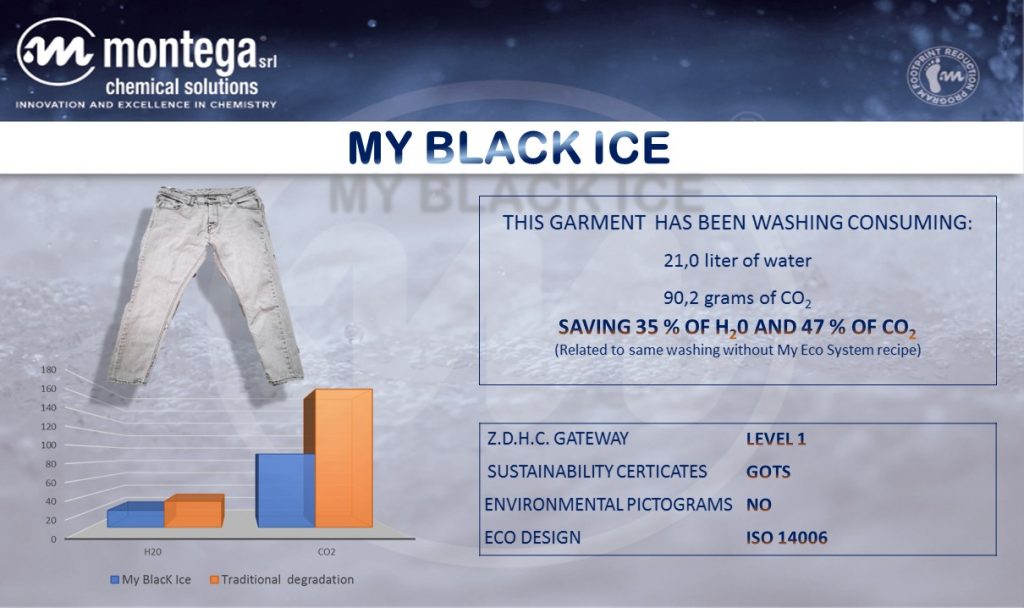 My Eco Stone
A basic treatment like "stone wash"  is the beginning for the improvement of your environmental performance. Washing your garment with only 3,5 liter for the stone wash step is the optimum start to achieve strong savings in water and energy consumption. Moreover, with ORO Enizimax range, you will finally have enzymes that are GOTS validated.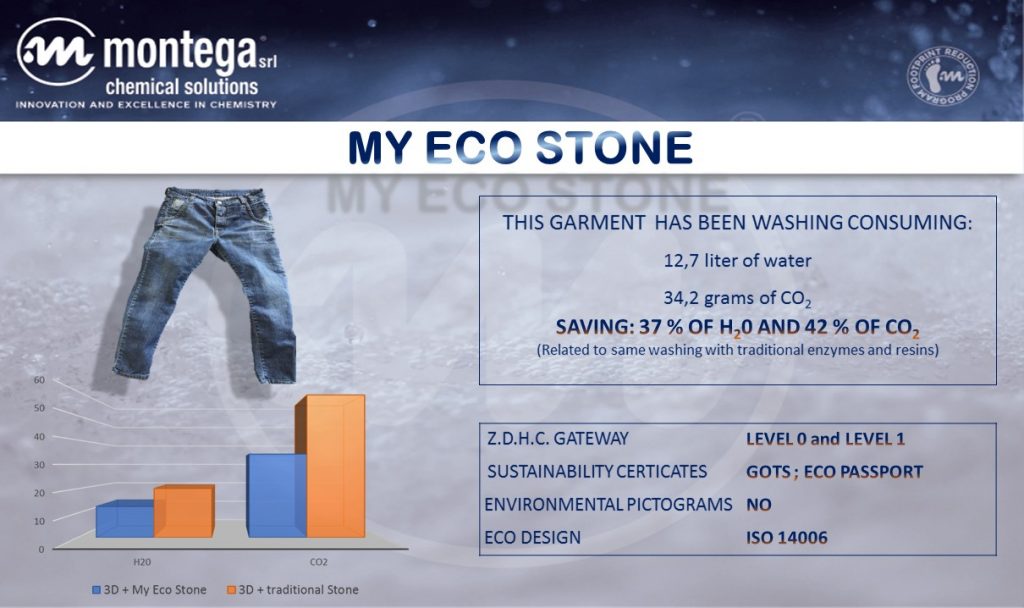 My Eco Marble
My Eco Marble represent what Montega can do combining technical skills and Italian talents in creating fashion effects. Their technicians suggest to the customers the best recipe for their workflow. As an example, a complete washing employing My Eco Marble could be performed with 16,5 liter of Water and 47 grams of CO2.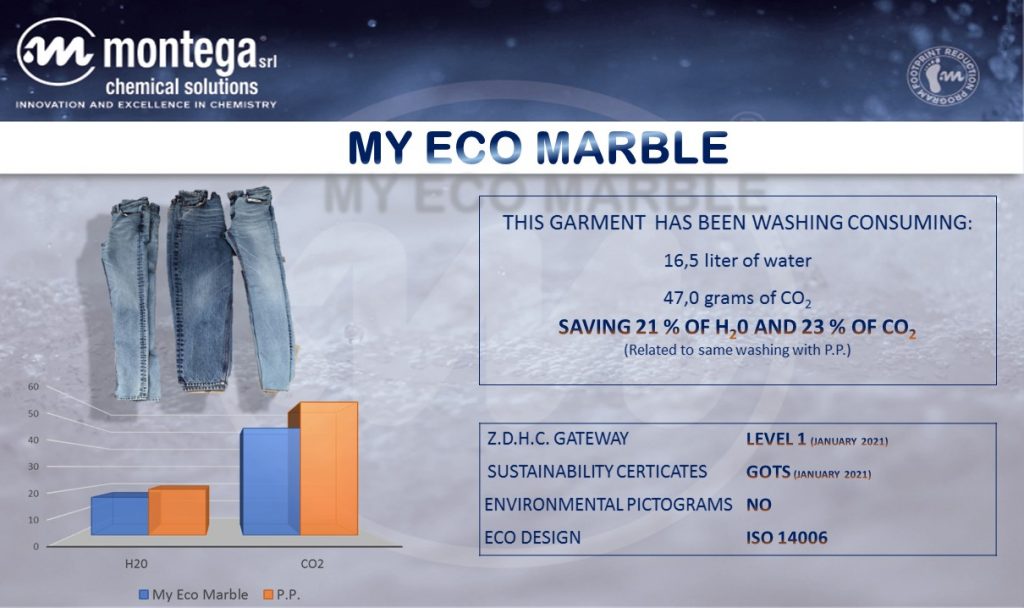 Roll Eco Fade
Roll Eco Fade is an innovative process that allows you to fade in continuous process your fabric without employing hypochlorite. The system is suitable for denim fabrics and also for other kind of fabric, for example velvet, jersey and also wool. 
Mineral pigments, Natural Dyes complete our offer of sustainable solutions presented at this fair. Mineral pigments from the mineral world and natural dyes from vegetable words, both represent the more natural way to color your garments.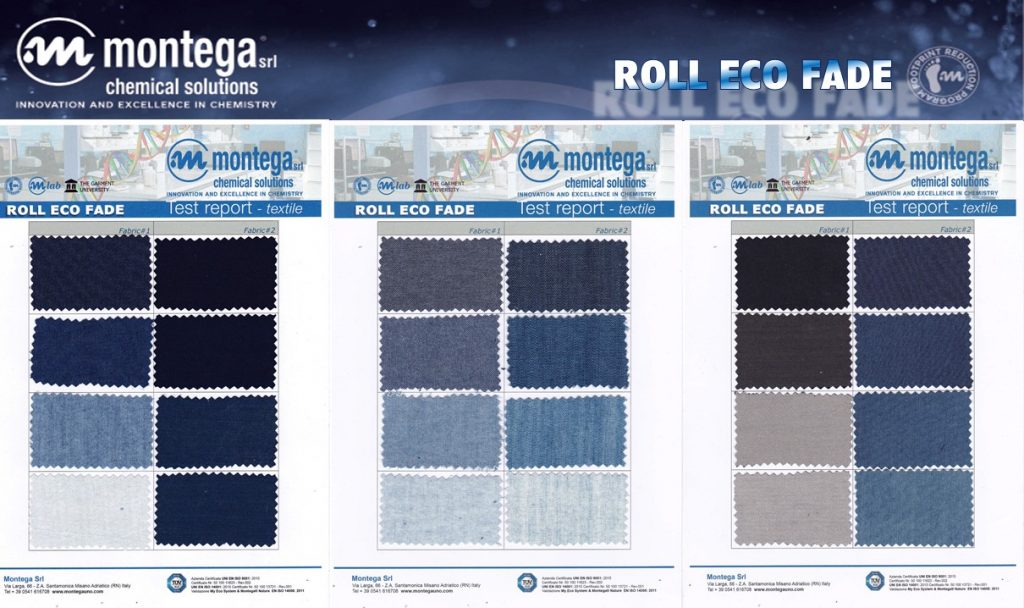 To connect with Montega, Please drop an email to Ms. Lucia at estero@montegauno.com