We only have one world.
Eco sustainability is no longer a wish: it's a must. The textile and denim industries, together with the whole garment supply chain are deeply involved: we need to go further.
The next step is a new laser solution that can disrupt the old manufacturing supply chain rules of the denim world. The usual blue jeans manufacturing process involves several steps, starting with a model design it goes through weeks or even months of prototyping after there's production: preparing the fabric for cutting and manufacturing, assembling the garments, and then going through many laundries and finishing steps, all of them involving a lot of water, with extensive use of chemicals.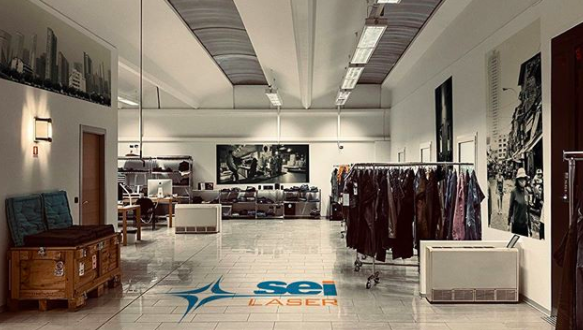 A time-consuming process, often ending up with pollution. Imagine a totally new path, allowing you to skip most of this. Imagine a fully digitalized process that begins by absorbing a normal 2-dimensional garment prototype design and transforms it immediately into a 3D view of the real garment, simple to use, simple to understand, and able to transform the garment almost in real-time, because what you actually, see on the screen it's exactly what the laser machine will do: used effects, bleaching, stone
wash look, breakings…all in one single laser pass.

Well , this is what SEI laser intends to achieve with their new machines and software.
A full garment that our special EnGenius software will re-transform into the final 2D view, including all cutting instructions, with all pieces, clearly identified, with all the sizes immediately adapted with the correct design, look, and effects size…all done in a click.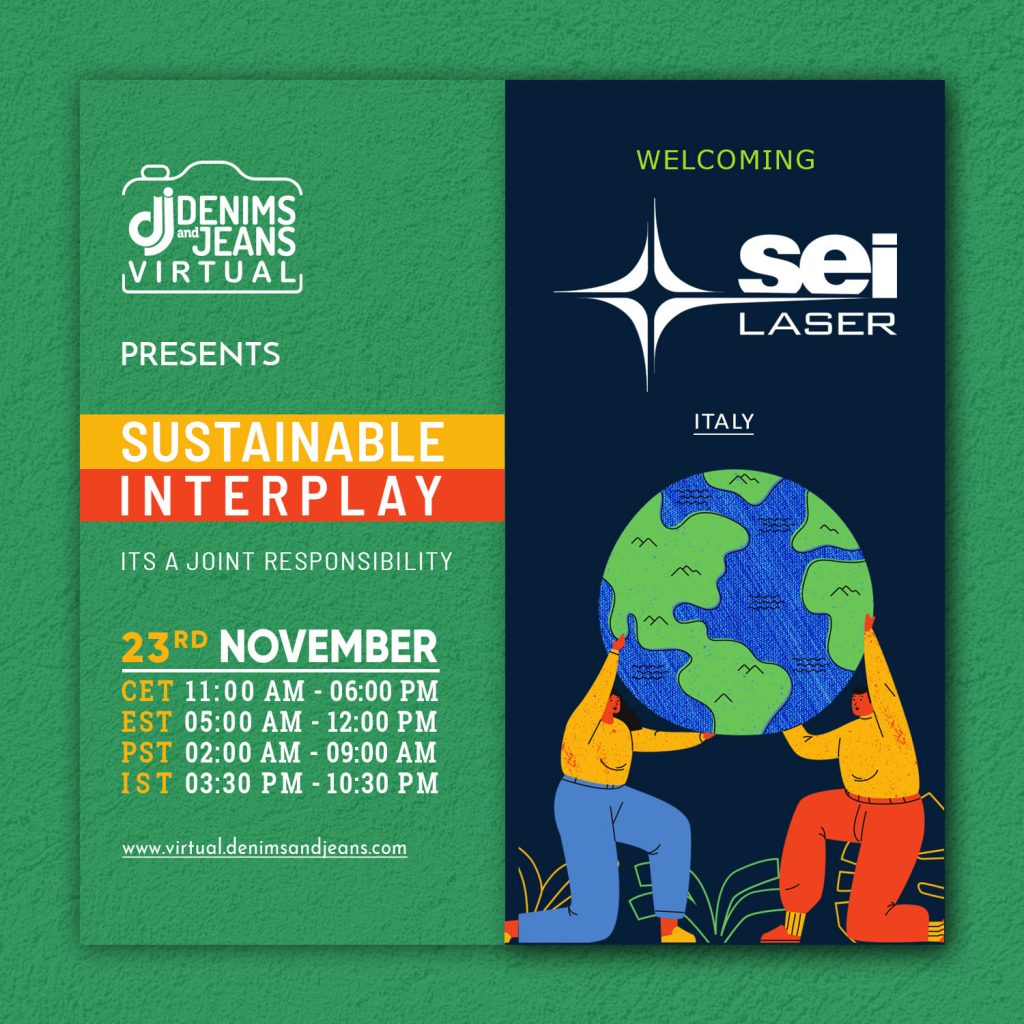 Then imagine the power of light, duly managed by Masters of laser, a machine that marks all the effects and design in one single step, numbering and identifying all the pieces, even marking the content of the label on denim and then cutting immediately all the pieces that make up the garment.
Now imagine a robot that picks for you all these pieces and while the laser works on another garment, piles them up in bundles, ready to go for the stitching lines, but all of them clearly and unmistakably identified.
Imagine an optimized fabric consumption, cutting shapes that were previously impossible with traditional systems, because there are no blades cutting: just an incredibly precise laser beam.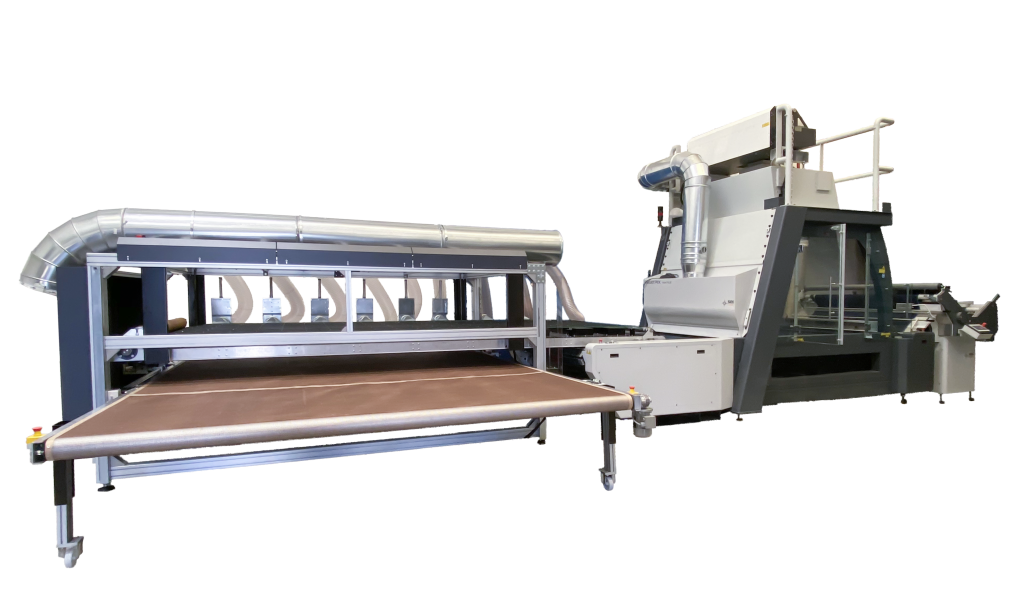 Imagine a continuous flow of production, running smoothly with no interruptions, easy to master, and capable of working 24/7 Imagine there's now just a simple home wash after the assembling of the garment – no traditional laundry process – no water waste – no chemicals – no pollution.
Works with denim of course, but also natural and artificial fabrics, technical clothing, sportswear, even shoes, and accessories.
You have achieved the next step, avoiding the old traditional production process. Now imagine a new concept of time-to-market, by placing this fantastic system close to the final customers, in every country, or town…
No need for expensive airconditioned rooms: a laser system that works efficiently almost everywhere, easy to install, and run even in the middle of a city.
A laser system that allows us to design, approve, manufacture, and deliver a garment within 24 hours to the final customer, even a personalized one or tailor-made. Now stop imagining: get ready to change the game.
As this is reality, This is the next step, This is Matrix Textile from SEI Laser, Italy. Get to know more about their latest offerings at our SUSTAINABLE INTERPLAY VIRTUL EVENT on Nov 23 or email them at amonti@seilaser.com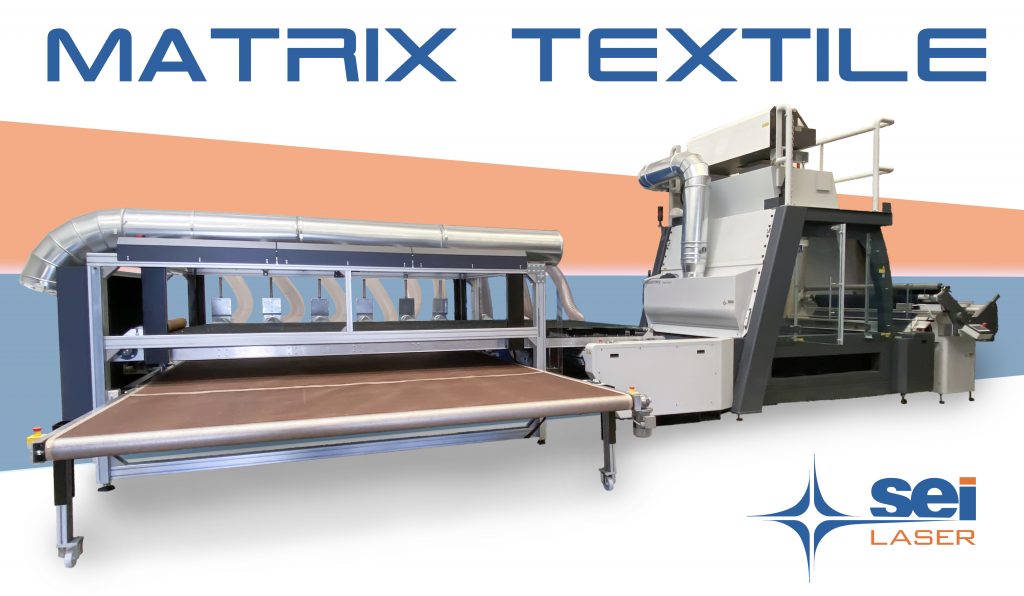 ---
To meet them and a large number of our exhibitors, pl register for the SUSTAINABLE INTERPLAY event at virtual.denimsandjeans.com/virtual and PRE SCHEDULE your FACE2FACE meetings with the exhibitors.