A denim designer, Rui Lima from Portugal, worked with Salsa Jeans for over 18 years, shared his views on the denim developments in Portugal. At the 2nd edition of Denimsandjeans Virtual Show, Sandeep Agarwal spoke to Rui Lima to understand the dynamics of denim design in Portugal.
How was your experience with Salsa Jeans?
I joined Salsa in 2001 as a young designer I've been there for 18 years and it was a great great experience to learn and experience different ways of designing Men and Women Jeans and working with a great persons and great creatives until now.
It was a company that grew up thinking being the best of the world in the fitting . So as you can imagine that company grew up and specialized in the fitting and we did a lot of tests in the materials, took a lot of fit tests, especially in pattern-making.
For an example, normally to approve one fit normally, we did 80 pair of jeans and many trials and because we did a same fit for the different fabrics to see how it fits and how it works in the laundry and the company has close by their own laundry which is a plus for a dynamic designer . In a few hours or one or two days , we have a final product and test try new ideas in washing. So it was amazing to work there because we had all the tools that we need to have great products.
In the market there weren't so many companies doing the specialization in the fitting and especially for women. So it was a great experience until now.
Is Fabric the most important part when you look for fitting?
Yes, I think the fabric is the most important thing besides the pattern making because the fabric is going to giving life to the Jeans . If the fabric has good characteristics Jeans will live longer, I mean the final customer will be happy with the characteristics of their jeans that he bought and we'll use it for a long period and can say they will buy more Jeans from that brand, and that is why the fabric is very very important.
Changes In Denim In Past Few Years
90% of the fabric that I used was like 100% cotton or 99% cotton and then after a few years we started to see some stretch fabrics and then comes clean a boom of the elasticity.
For me it's the best fabric in the world because it changed a lot, it has a lot of possibilities of doing .
Denim is dead, is it so?
I think denim will stay . Of course, people want to wear more comfortable clothes at home because a lot of people stay at home but I think people will not leave jeans aside. Nowadays we have a lot of different kinds of Jeans with different kinds of characteristics which is possible for everyone to wear a pair of jeans if you want a rigid, comfort, super stretch, bi-stretch fabric, medical effects in the Jeans, we have in jeans.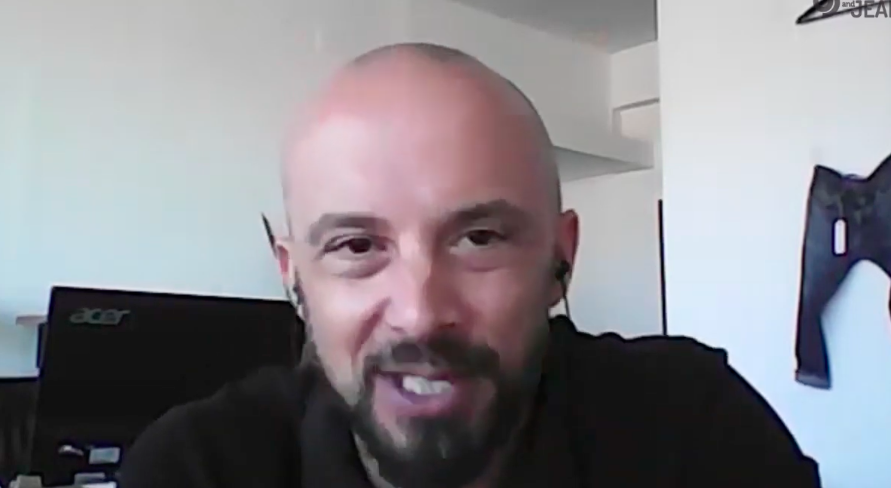 Portuguese Brands During COVID Times
Actually the brands in Portugal they are suffering because they are a lot of people working in the layoff, the salary is not 100% paid . So they are receiving less , their family has less money, they buy less , they go less into the stores to buy . So the companies are rethinking new way to develop collections and how they will communicate their products online and in the stores.
The companies suffer a lot, the sales went down , so I know that companies are developing for the next season they will reduce the number of the developments and they will continue with some of products from the last season. They still have a lot of products in the warehouse .
They are rethinking a new way of putting that kind of products in the market again, it's not an easy situation but as I told you creativity and optimistic mind can help a lot and what is helping a lot these brands are the online store because people feel safer if they buy online.
It's a quite great solution for them to have online stores to survive in this pandemic situation. The problem here for the brands is to bring new customers to know the brand and that's the most difficult part.
A new customer can't buy a pair of jeans without testing, it's difficult, that's why I think the digital situation now is more important than ever and it's a great support in all ways.
---