Denim Clothing Company is one of the leading Garments Manufacturers & Exporters from Pakistan. The company has fully vertically integrated set up from spinning to finished denim garment products and working with some of the leading denim brands across the globe.
In a recent talk with their marketing team, we understood that they have been working very hard on continuously improving their sustainable quotient and we asked them about the achievements related to different aspects of sustainability and circularity .
Raw Material and Fibers
The importance of fibers is growing in the denim industry with a focus on sustainable fibers with lesser climate impact. DCC is using more than 70% sustainable fibre elements in their regular production. Also, as far as the products having Zero Cotton base is concerned, they launched this concept around two seasons ago and are still innovating this concept with more variants and improvement.
So far 10% of their products are having zero cotton base in production. In this concept, all fibers are from botanical sources and possess versatile properties. They are using Viscose and Lyocell as primary fibres at the moment. In the coming season, there will be more variety in this segment as per DCC.
The company is continuously increasing the pre and post-consumer wastes in their regular mix of products, they had started by offering 17-20% PCW and now they are offering more than 40% combining both PCW and PIW.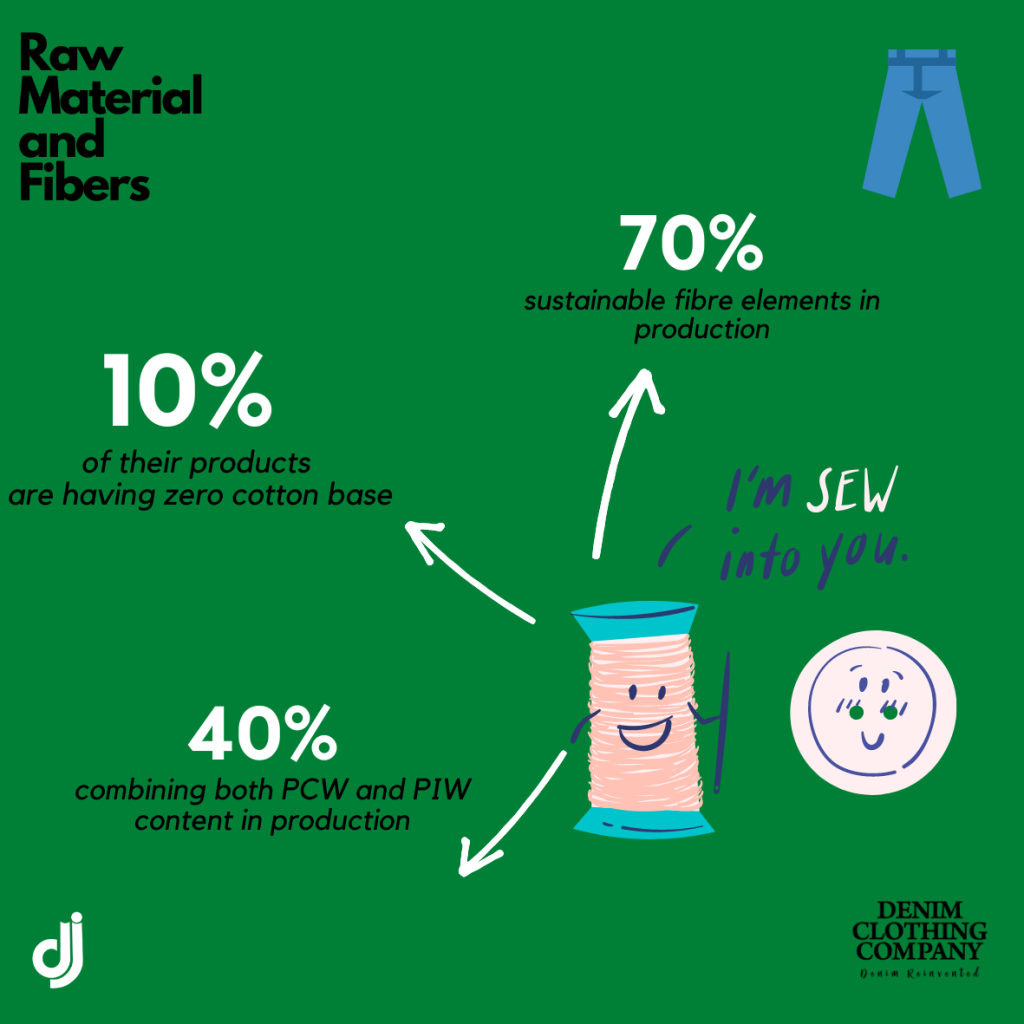 Their aim is to increase PCW content whereas they have achieved a higher percentage of PIW. Their marketing team mentions that they are exploring all possibilities of utilizing recycled resources for both natural and synthetic fibres. Some of the components are PCW, PIW, RCP.

Water and Chemical Management In Fabric Production
Water-saving and recycling is another important aspect of denim sustainability alongwith a right mix of chemicals . In this area, DCC mentions following achievements :
% of wastewater recycling: 50% of wastewater in DCC denim mill and garment factory.
Recovery of dyes and chemicals including caustic soda from wastewater: 50% recovery of caustic soda through caustic recovery plant.
Innovative technologies/methods used in the indigo dyeing process to reduce water usage: Zero discharge indigo dyeing technology has been adapted which saved 70% of water consumption. Dystar's Cadira Zero Discharge and Salt-free dyeing technology has been used.
Latest denim finishing processes used: Waterless finishing which completely eliminates utilization of water during finishing. This ECO Finish also helps in enhancing fabric character and gives a very authentic look.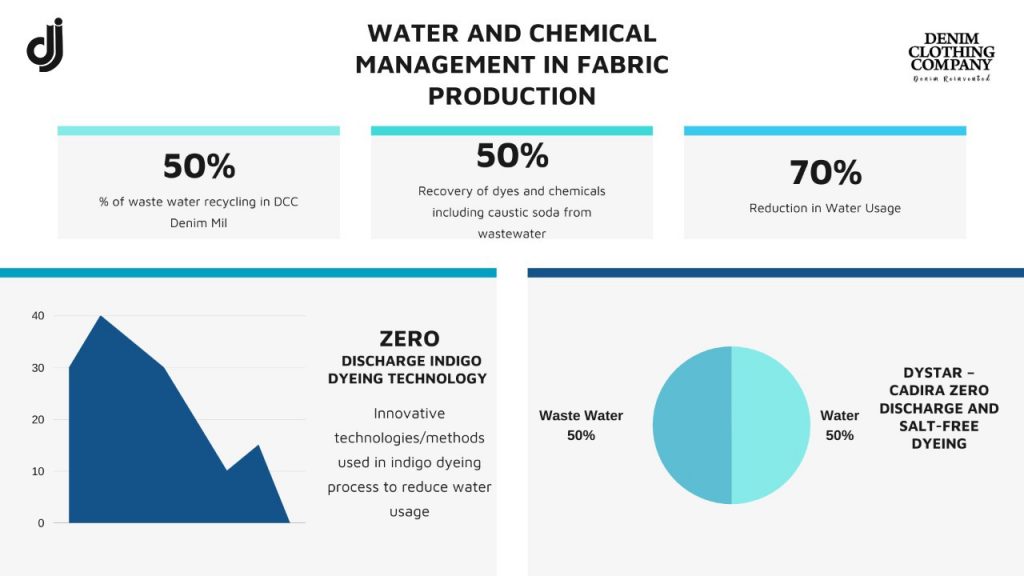 Water and Chemical Management in Garment Production
In this segment, we would talk about the Washing machines and processes used to reduce water consumption during garment washing. DCC uses the following technologies which are being used in more than 50% of their bulk production: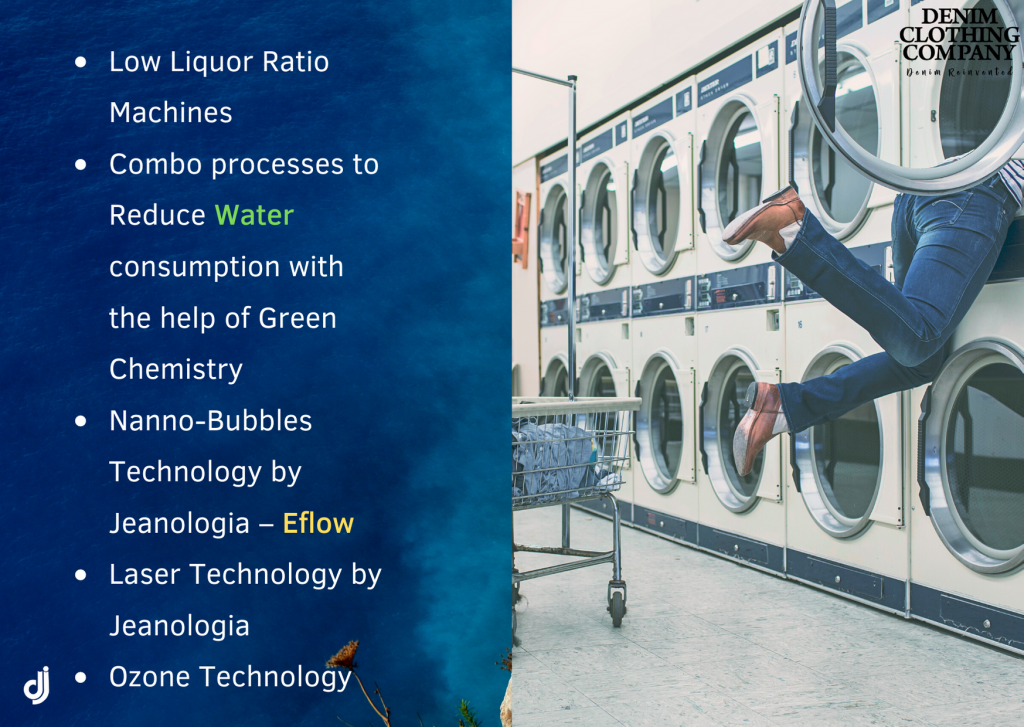 DCC has been using OZONE as an alternative to a conventional bleaching system and Stone Free Enzymes to achieve high abrasion and contrast effect.
So far as the PP replacement technologies used is concerned, DCC uses an alternative of PP through Green Chemistry and claims to maintain low impact scoring through EIM. Usage of Oeko-Tex certified dyes throughout their production and sampling helps the process further alongwith Low Liquor Ratio Dyeing Techniques .

Energy Management
DCC has been using all forms of energy in a very judicial way and managed to minimize the consumption of conventional sources of energy including electricity.
The company reuses Condensate steam in the boiler as their efforts to recycle heat energy produced in the factories. DCC has also planned to install solar panels of capacity 40% to 50% of their total energy consumption.
Social Sustainability
In a general perception, Sustainability is considered only as efforts towards saving water, energy, and carbon foot-prints however social sustainability which includes labor rights, wage equality, and a better working condition has not been talked about.
Some of the Social Sustainability efforts of DCC are as follows:
Employee management and social welfare especially during 2020.
Community management and contribution to CSR activities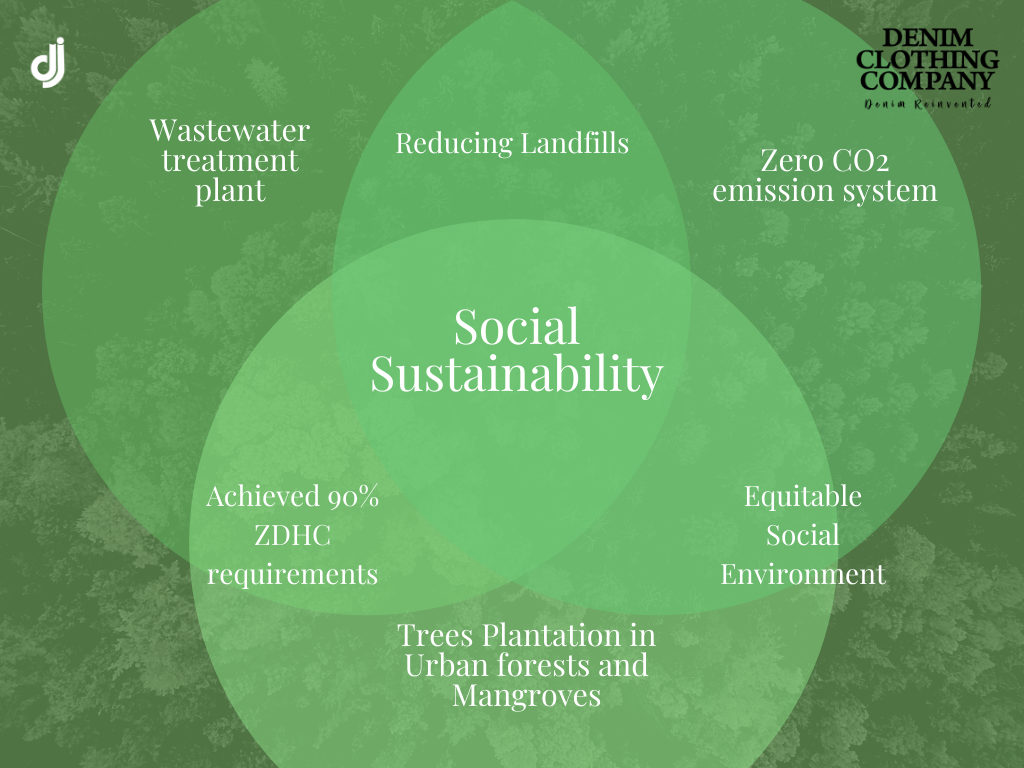 Efforts to contribute to the health and safety of the community in covid times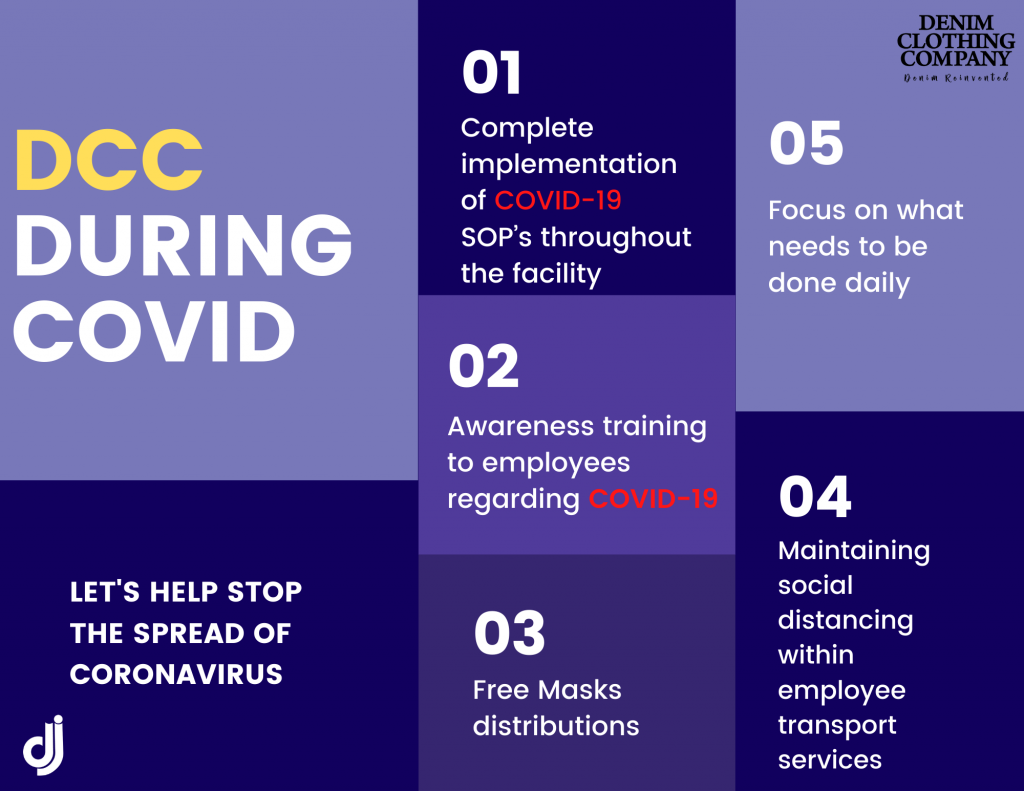 Social Sustainability Implementations & Certifications:
DCC team feels proud to have achieved certain major certifications which they feel further enhance their credentials on being a socially responsible producer.
BSCI
SEDEX
WRAP
CTPAT
ISO – 45001
ISO – 14001 – Environment
ISO – 9001
Digitization Efforts
During COVID19, most of the companies around the globe understood the importance of Digitization and found ways to connect with the industry remotely. DCC has also invested in replacing the physical processes and intends to continue this beyond COVID.
They have divided their digitization efforts into two segments.
a) Technology
In this segment, DCC has implemented high-tech machinery and converted manual processes into automated processes with the help of Jeanologia Laser, Nano Bubbles, and Ozone Technology.
b) Monitoring
In this segment, they have been continuously monitoring and reducing social and environmental impact. By implementing multiple systems and software, they are controlling both inputs and outputs of the value chain in order to meet global requirements. Those systems are as follows: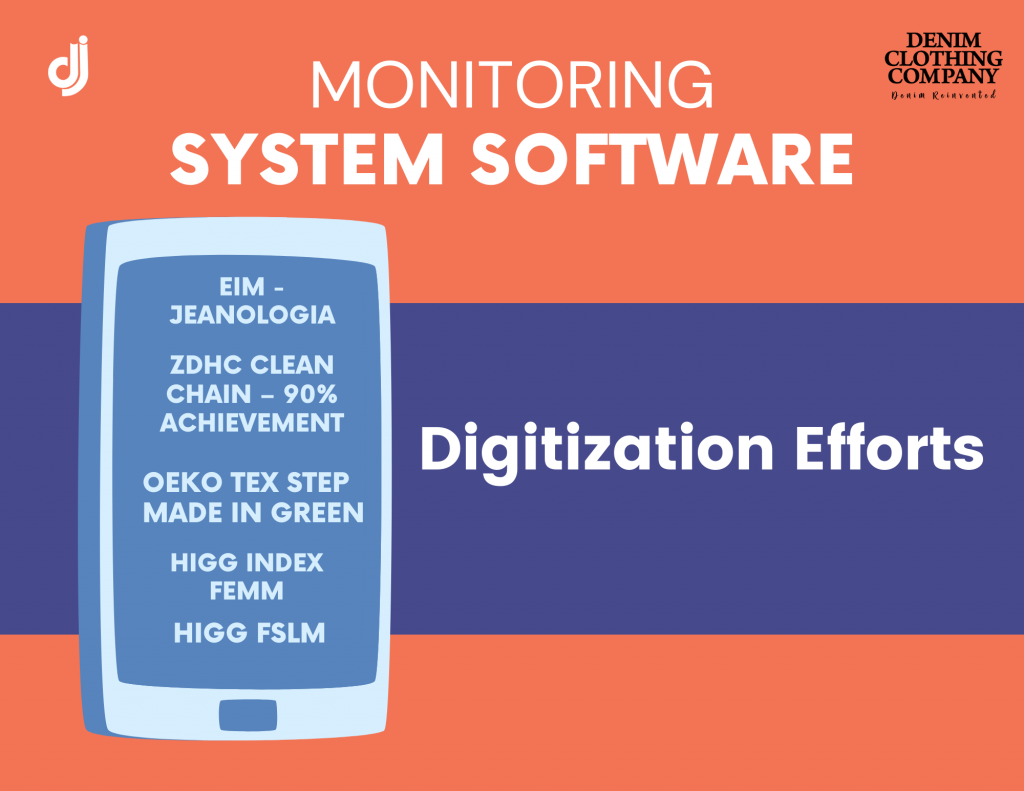 Premium Sustainable Collection
DCC has also launched some sustainable collections which are premium in terms of fibre usage, dyeing and washing processes. Some of them are as follows
RE:CODE Collection based on HEMP | GREEN MINT | CORN Fibers
RE:ZERO Collection made without cotton but with botanical sources fibers
RE:CYCLED Collection, a full range of recycled fibres from natural to synthetic
Sustainable Certifications
The company is LEEDS GOLD CERTIFIED and has the following sustainable certifications/compliances: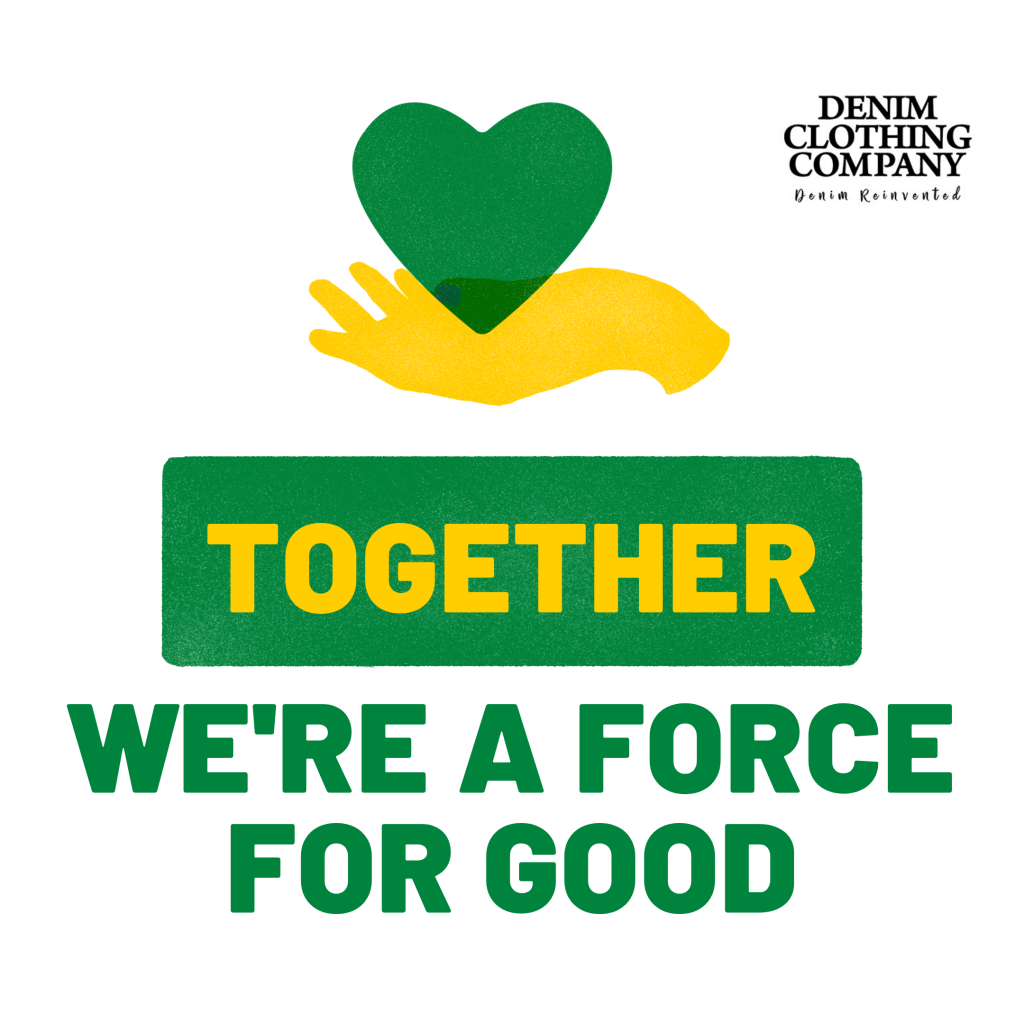 GOTS
OCS 100
GRS
RCS 100
OEKO Tex 100
OEKO TEX STeP
To connect with Denim Clothing Company, please drop an email at shabeeb@denimclothing.biz