Crystal international is demonstrating its commitment to environmental sustainability by focusing on strengthening local collaboration and partnerships in fabric innovations while expanding its vertical development and local sourcing capabilities in Vietnam. Its strategic approach will help strengthen the supply chain and make it cleaner and more responsive. This initiative will not only reduce the environmental impacts of global supply chain, but also create more business opportunities for local Vietnamese and contribute to economic growth.
How Will Crystal International Strengthen Their Supply Chain?
Crystal Denim, denim division of the renowned Crystal Group, recently partnered with multiple fabric manufacturers in Vietnam to introduce various sustainable and eco-friendly fabric collections.

This strategic partnership allows the group to make use of environmentally safe dyes while also driving forward their mission of enabling greener production and faster product development.

Result-The partnership encourages the reduction of water and energy consumption while also using products with minimal environmental impact. Furthermore, it also helps Crystal Denim improve its efficiency by introducing powerful quality control systems to reduce wastage during production.

The division of a company has established a dedicated 3D team.
The aim of this team is to use the power of 3D software and hardware to provide the same visual experiences as physical samples while optimizing lead times and minimizing sample wastage. This is an incredibly powerful strategy as it eliminates all guesswork when designing products, bringing down production costs, increasing efficiency and driving sustainable development.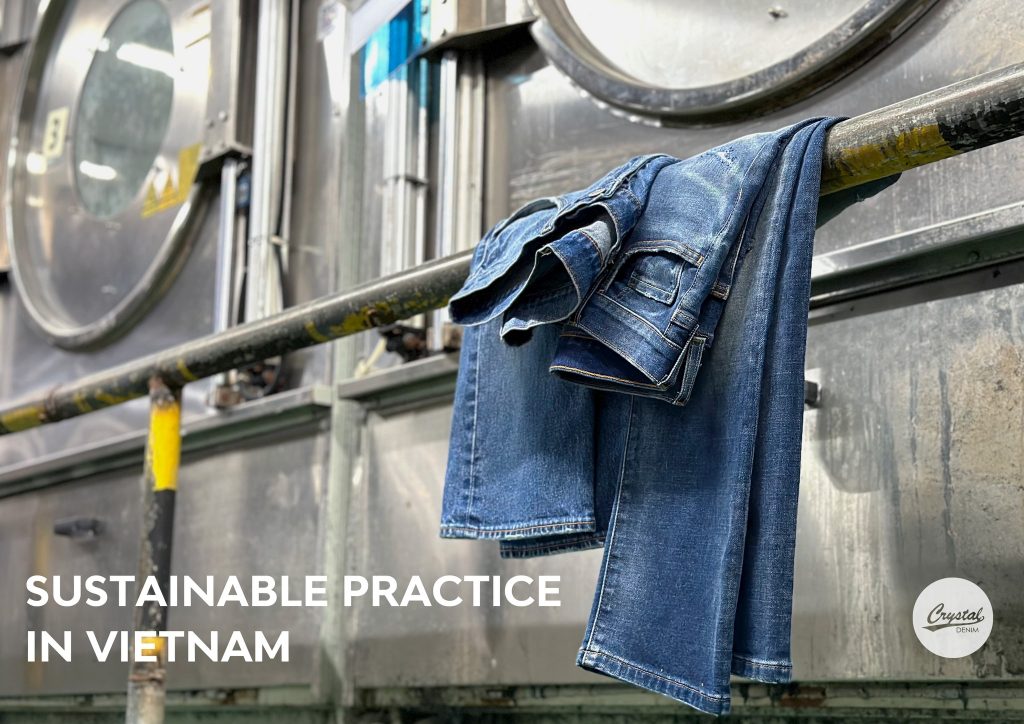 Vision
In an effort to help keep the environment clean and preserve natural resources, a team of professionals is looking to improve the virtual development capability by 50% in 2023. This improvement will enable denim factories to reduce chemical usage and implement low water ratio eco-washing during the laundry process.
By using laser technology, waterless enzymes, front-loading, E-flow washing machines, and other innovative measures, these factories can achieve their goals while ensuring that they're being sustainable and efficient. Furthermore, this will lead to more efficient production without undermining quality or consumer safety.
Crystal Denim X Advance Denim X Prosperity Textile
Crystal Denim, in collaboration with Advance Denim and Prosperity Textile, has revolutionized the textile industry in Vietnam. By partnering up with these denim innovators:
Advance Denim
The fashion industry is taking sustainability to the next level with the launch of its new collection in partnership with Advance Denim. This fashion-forward collection is made from 100% recycled materials including recycled pre-consumer cotton and spandex, which is a significant step towards achieving 100% recycling.

Their fully recycled content, Infinity Blue Wash technique, and distinctive fabric characteristics and shades enable them to produce eco-friendly jeans that stands out from conventional denim. Using this collaboration they are able to offer products that are both trendsetting and responsible for the environment.

As a testament to fashion circularity, this unique collection has been designed to use sustainable materials in a cost effective manner while making sure that quality and style are not compromised. The positive synergy created by this collaboration will help reduce waste products while aiming to create more sustainable production processes for the future.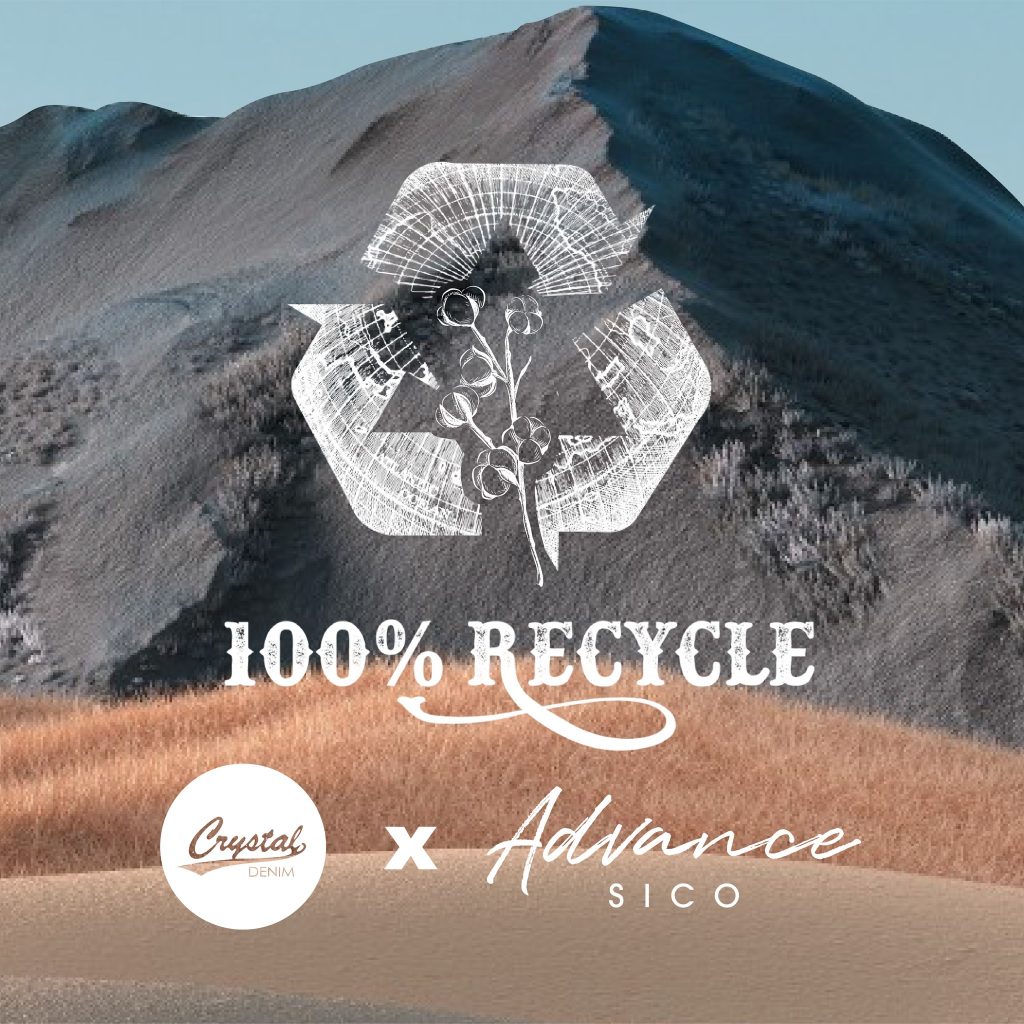 Prosperity Textile
The collaboration between Prosperity Textile and Fabric collection is introducing an environmental friendly approach to fashion. With the innovative use of sustainable materials, the collection offers comfortable stretch and authentic look while creating denim styles that are gentle on the planet.
The collaboration has resulted in a new fabric innovation that consists of nine different fabrics, allowing Crystal Denim to produce over 20 new products. This move encourages vertical development and creates opportunities for job growth throughout Vietnam.
Mission
Crystal Denim, a sustainability-driven denim manufacturer has taken on an ambitious mission to use locally sourced fabric mills and localized supply chain to reduce carbon emissions by 25% while simultaneously shortening lead times by 80%.
The goal of this move is to make a positive impact on our environment, while reducing operational costs and boosting quality standards for customers. By leveraging automation and AI technology, the Crystal Denim team is well-poised to revolutionize global sustainable fashion with their innovation.
We are spearheading local sourcing and accelerating supply chain collaboration in Vietnam to foster synergy.

We all share a common goal of introducing sustainable denim fabric and developing exclusive jeans for our customers," said Miles Lam, assistant general manager of Crystal Denim
With their latest sustainability initiative, they are looking to increase their focus on reducing the adverse effects of their operations on the environment while balancing business objectives. Furthermore, this venture could potentially mean greater job creation opportunities for people living in Vietnam – a key benefit of this commitment that should not be overlooked.
---
Check out Special Denim Export and Import Data Reports to Glean Insights on Global Markets