Ian Berry, A London based Denim Artist who doesn't design denim bottom & shirting rather   'paints' with denim . His painting canvas is very wide and rich from a map of London to people sleeping and homely interior scenes are all carefully crafted out of the same material as our jeans.It's amazing how each work has been created in layers, giving them so much depth. The attention to detail is immense, even the sides of the paintings covered in denim. He covered all the basic daily activities through his denim eyes and its beautiful .
Berry uses denim waste to make small cuttings of denim and using this waste collection in his various paintings which sometimes take over few months to make one.  The pictures are so realistic as to make you believe that an image has been just given a indigo photoshopped ! Some pictures from his recent exhibition at London – Behind Closed Doors !  . Ian has been doing these paintings for years now and has a great collection of them though he has already sold many at real good prices !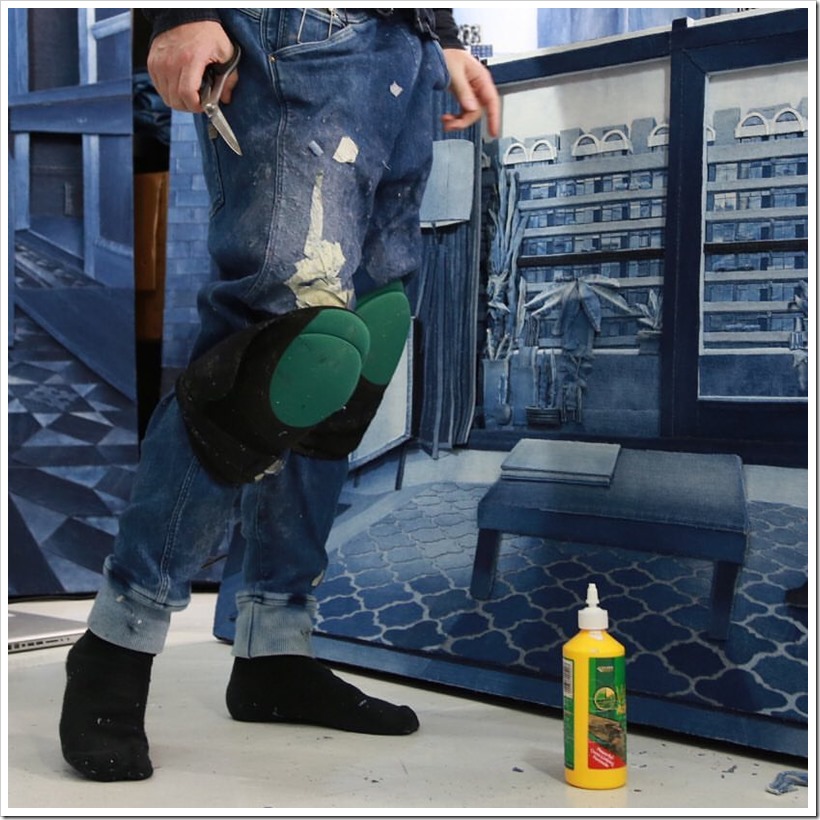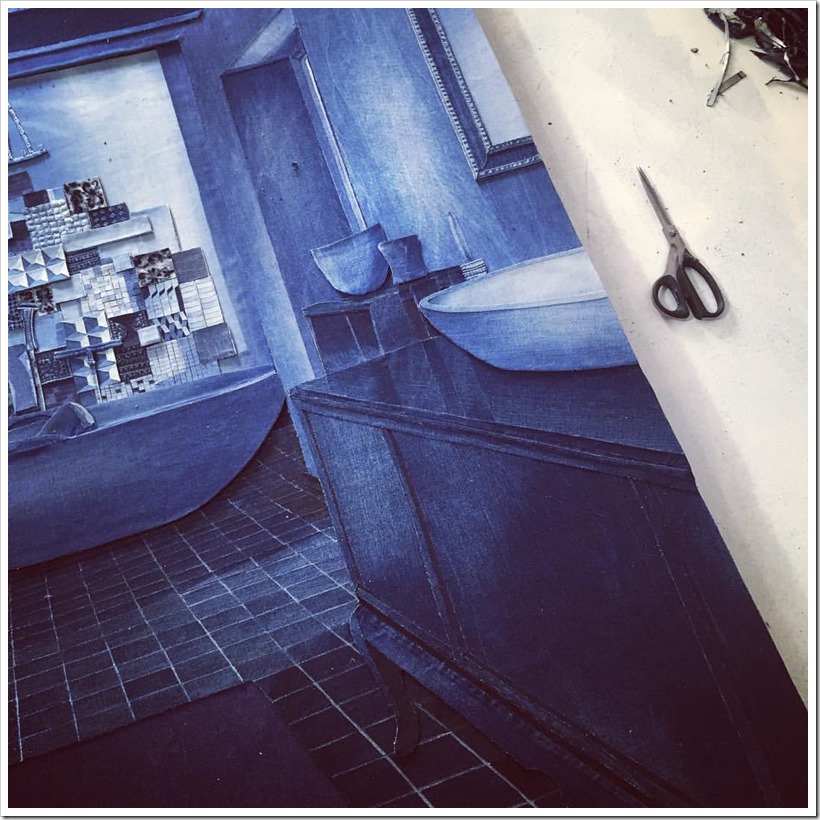 Image Courtesy : Ian Berry
---
The early summers going to be a great opportunity for sourcing and meeting all the global denim experts under one roof . Please block the dates of our Bangladesh & Vietnam Edition . The Bangladesh Edition will held on March 1-2 and The Vietnam Edition will be on June 7-8 . To get the invites , please register here.