Today the denim is one of the world's most beloved and frequently worn fabrics. It is speculated that on any given day, more than half the world's population is wearing jeans. Taking into account all these facts ,December 2015 will witness the debut of Denim with an idea of Fashion's Frontier . The idea of Fashion's Frontier came from Emma McClendon , the assistant curator of costume at the Museum at FIT NY and the organizer of the exhibition . Denim which has been dominating the wardrobe leading to make it as  the prime locus of the Museum at FTI's latest exhibition.
"Denim: Fashion's Frontier" not only examines the 175 year history of denim as well as the exhibition features more than 70 objects from the museum's permanent collection which have never been showcased yet. Newly acquired pieces from designers like Sacai,Chloe and Dries Van Noten along with the various workwear pieces dating back to 1840s as well as  more recent high fashion items will be showcased in this exhibit. In addition to the history of jeans, Denim examines a variety of denim garments—from work wear to haute couture—in order to shed new light on how a particular style of woven cotton has come to dominate the clothing industry and the way people dress around the globe.
The exhibition also takes a look at the 1960s hippies' use of denim — embroidered and patched denim, bellbottom jeans — as well as the advent of "designer" jeans as examplified by Calvin Klein Jeans and their controversial commercials back in the 1980s.
Denim: Fashion's Frontier" will run through May 7, 2016.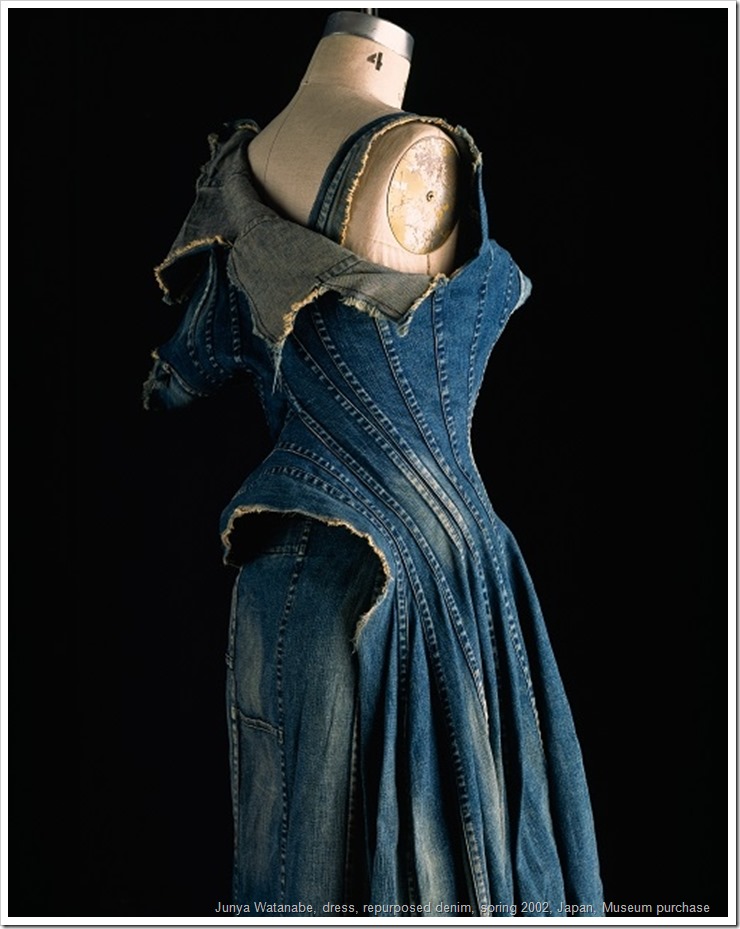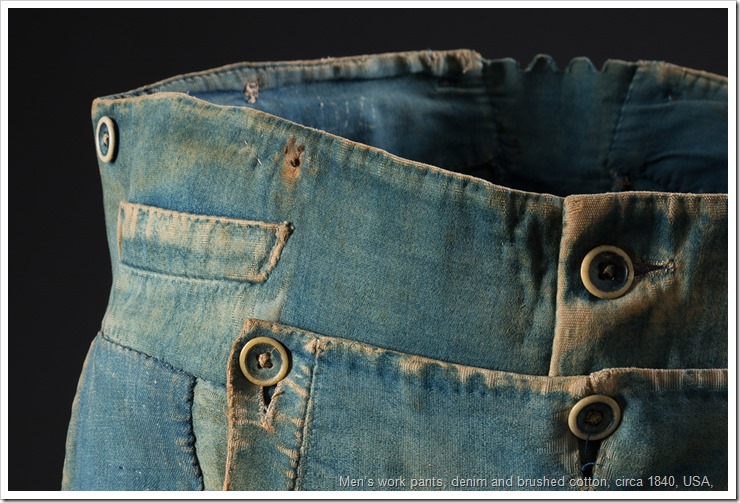 About
The Museum at FIT, accredited by the American Alliance of Museums, is one of a select group of specialized fashion museums, including the Muse de la Mode, the Mode Museum, and the Museo de la Moda. For the 100,000 people who visit The Museum at FIT each year works to create exhibitions, programs, and publications that are both entertaining and educational. The mission of the Museum is to advance knowledge of fashion through exhibitions, programs and publications. Founded in 1969, the Museum was installed in the current building in 1974, and exhibitions began to be presented in 1975. There are three galleries in the museum. The lower level gallery is devoted to special exhibitions, such as the recent Elegance in an Age of Crisis: Fashions of the 1930s and Dance and Fashion. The Fashion and Textile History Gallery, on the main floor, which provides on-going historical context, presents a rotating selection of approximately 200 historically and artistically significant objects from the museums permanent collection. Every six months, the exhibition in the gallery is completely changed, although it always covers 250 years of fashion history.
Address:
Museum at the Fashion Institute of Technology
Seventh Avenue at 27 Street
New York City 10001-5992