Denimsandjeans Vietnam show concluded with an affirmative response on March 1-2, 2023, from all around the world. All the major local and international brands joined the show making it a huge success. There were a lot of great seminars and presentations during the 2- day show. Here, we are bringing you the detailed article by Mr. Florian Schneider, Founder YellowCrank Creative, Ex-Director Sourcing PVH Far East. His broad experience in design, product development, manufacturing, and supply chain analysis has given Florian a deep understanding of customers' needs and how technology can transform operations and help manage complex global supply chains. Before looking out for the latest technology in cycling and apparel for YellowCrank Creative, he led the Denim Centre of Excellence for PVH in Asia.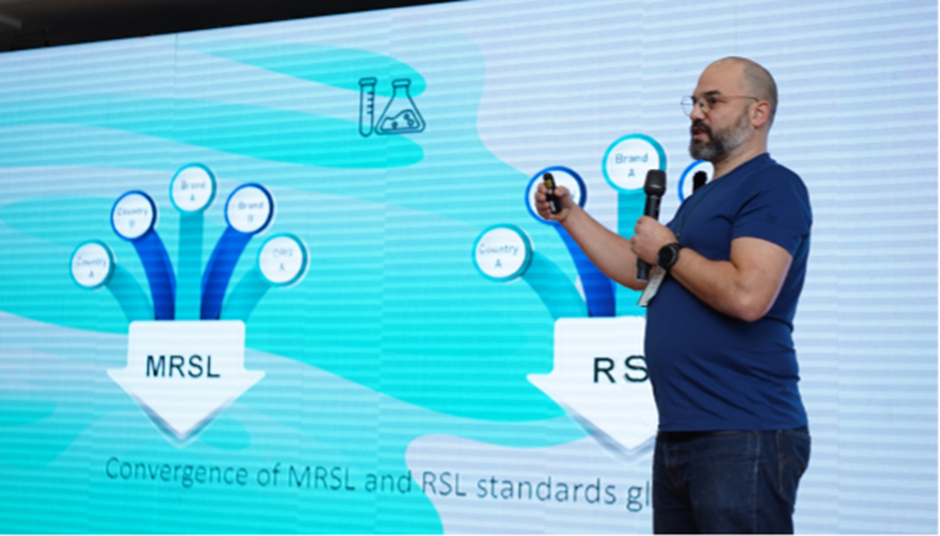 The topic of his talk was Denim in 2030, and some of its major highlights are mentioned below:
In 2030 garments might look the same, but when looking closer, a lot will have changed.
To understand what will change, we have to understand trends because changes are based on trends. The societal trends impacting our industry are Sustainability, Transparency & Traceability, and Customization.
Sustainability: The denim industry's principal sustainability concerns comprise microfiber pollution, CO2 emissions, circularity, and chemistry. Given that CO2 can remain in the atmosphere for approximately one millennium, any reduction in emissions would still result in its accumulation. Similarly, non-biodegradable sources of microfiber pollution exacerbate the issue, with approximately 500,000 tons of microfiber from textiles released into the environment annually. Timely and decisive measures are imperative to mitigate this challenge, particularly in light of the microfiber's shape, which exacerbates its impact compared to microplastic pollution. Thus, it is crucial to prioritize preventive measures early in the textile life cycle to achieve effective pollution mitigation in a cost-efficient manner. To this end, the EU is developing regulations to control microfiber pollution, and CO2 regulations are also gaining traction. Notably, a new law proposal currently under discussion in the U.S. would require public companies based in the U.S. and foreign firms listed on U.S. stock exchanges to report on scope 3 emissions, thereby necessitating data on their suppliers.In the context of circularity, regulatory scrutiny intensifies, with the EU Strategy for Sustainable and Circular Textiles emerging as a critical driver. The commission is poised to establish obligatory eco-design requirements that are product-specific and aimed at enhancing textile performance by prioritizing durability, reusability, repairability, fiber-to-fiber recyclability, and compulsory recycled fiber content. These measures are slated to take effect by 2030.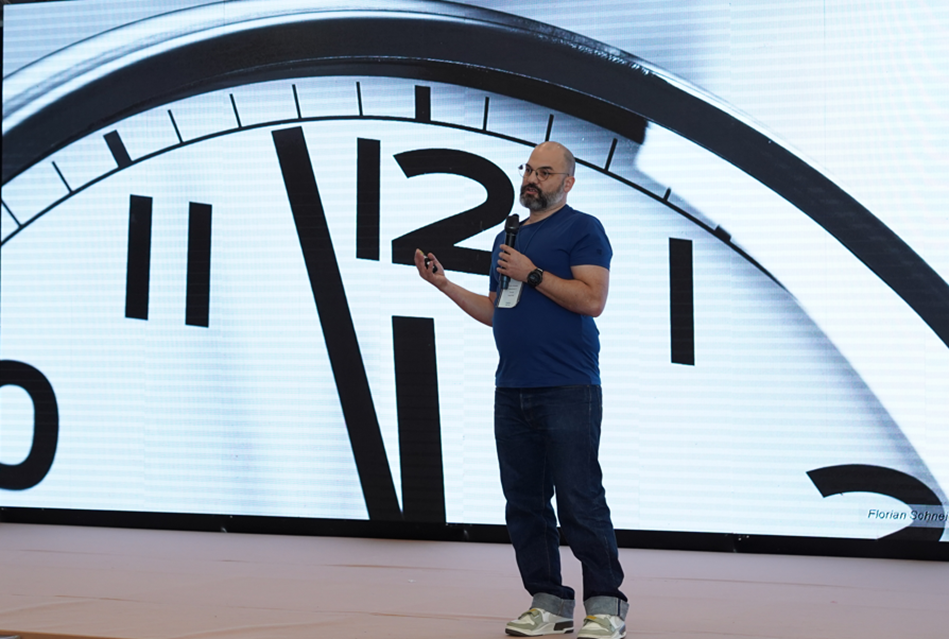 Regarding the chemical aspect, there are currently limited regulatory developments, but a global convergence or consolidation of diverse standards on the MRSL (Manufacturing Restricted Substances List) and RSL (Restricted Substances List) fronts is anticipated. Multiple brands have distinct RSL requirements that vary by jurisdiction, be it in the U.S. or for shipping to Europe, thereby complicating matters for suppliers and brands. The existence of multiple standards is unwarranted, and consolidation would likely be advantageous.
Transparency and Traceability: Consumers demanding transparency, combined with the sustainability goals of brands and increasing regulatory requirements, indicates that traceability solutions will become increasingly prevalent in our value chains. A few years ago, these solutions were still in the Proof of Concept stage, but they are now scaling up to become large-scale programs. Regulations pertaining to transparency and traceability are either in effect or on the horizon. For instance, the U.S. Forced Labor Prevention Act, which requires U.S. companies to disclose their product's origin, became effective on December 21. France implemented a due diligence law in 2017, and the EU proposed a similar law in 2022. Additionally, the Norwegian transparency act will take effect this year, and the EU proposed a digital product passport in March 2022. Traceability and transparency must be ensured across all tiers, from raw materials to end-of-life. This enables us to trace the material source and manufacturers involved all the way back to the cotton field. When products are recycled, traceability enables the fiber recycling or sorting company to scan information about the product. Several innovative firms are developing traceability solutions using various technologies, such as impregnating fibers. In general, traceability solutions can be categorized as physical tracing providers and platform services that enable digital tracing verification. Some companies offer both.
Customization is another prominent trend with a broader definition that includes personalized shopping experiences and customized garments. Deloitte's 2020 report estimates that fully customizable apparel could claim a market share of 10% to 30% by 2030. Although the exact market share is uncertain, this trend is worth monitoring. In this space, developments to be observed closely are micro-factories, automation that allows for smaller size runs and faster production, brands that sell on-demand, like Asphalt, virtual try-on technology like magic mirrors, body scanning solutions, and personalized shopping solutions. Ultimately, customization in all its forms allows for a higher degree of control and satisfaction for the consumer, leading to a stronger emotional connection to the brand and product.
Technology
Let's quickly look at the rapid technological advancements enabling all the changes:
Computing/ quantum computers – e.g., for forecasting and enabling faster renders. Google plans to make quantum computers commercially available by 2027.
Biotechnology*powered by AI – for new fibers, and new finishes.
Robotics/Automation – progress in garment finishing machine connectivity. Whilst the development is not rapid at the moment, we can expect some more significant inroads to be made by 2030.
AI – for forecasting, fiber development, spinning, weaving, sewing, and creative processes. Applications exist already, and with greater capability in increased interest and funding, the use of AI will be widespread.
Currently, AI is trained on one billion parameters. That's not one billion data points, but it means that each data point has one trillion parameters. Just a few years back, it was 100 million parameters, and then a few years back of that, it was a million. This is exponential growth.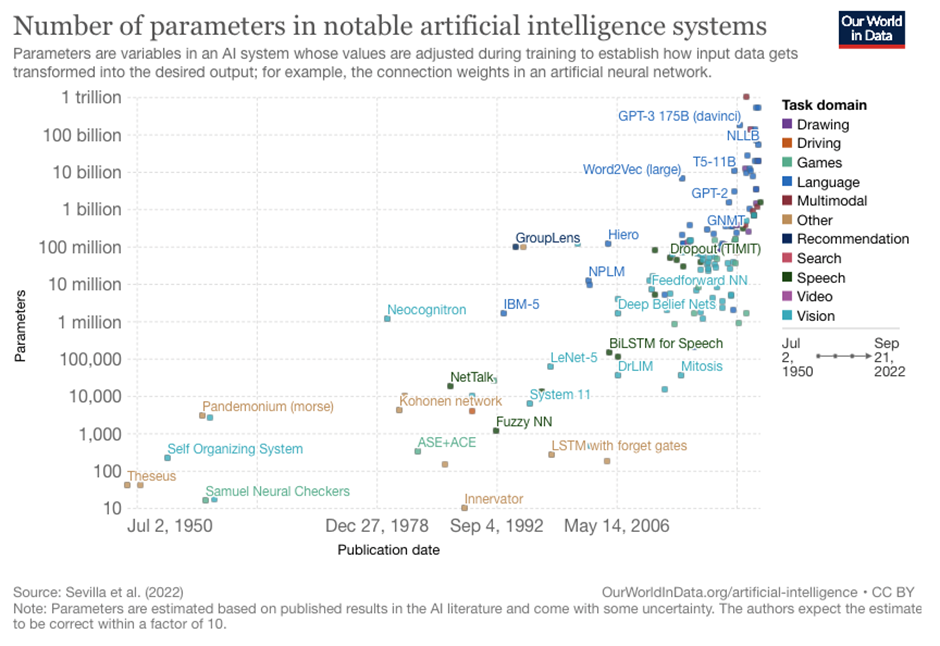 Figure 1: The exponential rise of AI
Now let's finally jump to the year 2030, and let me introduce Tom, the consumer.
In 2030, Tom's year has been going well so far, but upon stumbling upon a picture of an Indian celebrity on Instagram, he realizes it is time to update his look. He likes the denim jacket that the celebrity wears and sends it to his shopping assistant app, which promptly suggests three options tailored to his preferences, appearance, past shopping experience, and likes on various platforms. Tom previews himself or his avatar wearing the jacket and walking down a virtual Fifth Avenue. As a sustainable shopper, Tom checks out the mill and recognizes the name from a tweet by Rihanna. He takes a virtual tour of the mill and reviews its social and ecological performance. Satisfied, he adds the mill to his list of preferred suppliers so that the app prioritizes products made with fabric from that mill the next time he shops. Despite the made-to-order jacket taking five weeks to arrive, Tom purchases it. The app provides him with the correct size based on his most recent body scan from a physical store, which is a quick and standard procedure.
The Brand in 2030
The purchasing methods of the Brand have undergone significant changes since the inventory shocks of the early 2020s and subsequent legislation in the EU and US prohibiting the destruction of unsold stock. While the Brand still predominantly produces garments upfront, the use of predictive AI has greatly improved demand forecast. Furthermore, new styles are now tested on the market before mass production, either through launches in the metaverse or small production runs in onshore micro-factories. A growing proportion of styles are produced on demand, as technological advancements have led to speed increases. Concurrently, an increasing number of customers are willing to wait for their orders.
The Brand's designers use AI to analyse trends and sales performance to develop styles and collections aligned with the brand's identity. The digital product design process has replaced tech packs, allowing for modifications to be made from any end. For instance, a text-based request to increase sustainability may prompt AI to suggest a different wash process, which is visually represented in 3D and technically modified in a revised laundry recipe. Adjusting the 3D garment leads to a revised pattern, marker, and costing. Recyclability is another crucial parameter that changes based on design input. Crucial, since in 2030, the apparel industry will have regulations similar to those in the electronics industry, requiring retailers to take back garments for recycling purposes.
CO2 emissions are now monitored on a style-by-style basis.
With the advancements in AI freeing up resources in design, product development, and merchandising, these resources are now directed towards branding and sustainability efforts, as well as keeping up with the accelerating technology and other forward-thinking brands that pose a threat to the Brand's business.
With upcoming regulatory pressure, sustainability Key Performance Indicators (KPIs) will become an integral part of the process. Sustainability now being an essential component of the KPIs of all stakeholders, including designers, buyers, sourcing teams, and leadership, leads finally to significant changes towards sustainable practices in the industry.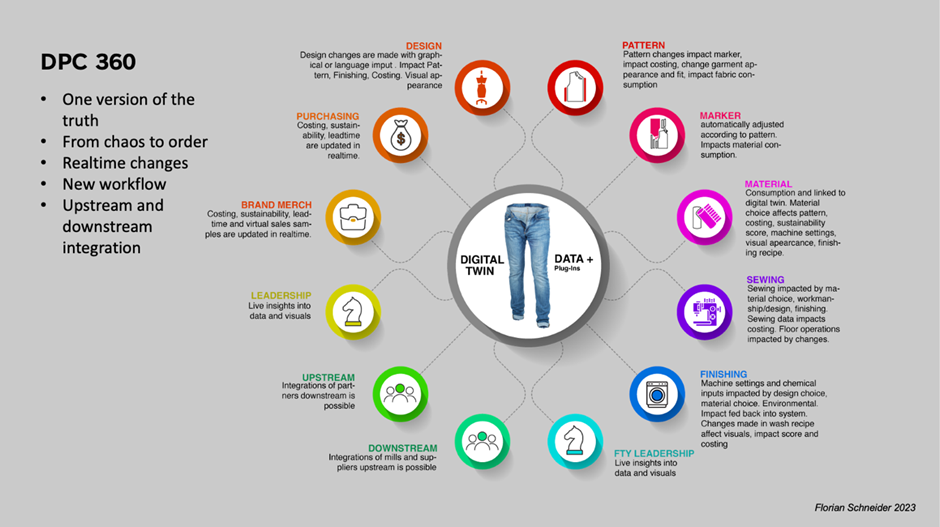 Figure 2: The central role of the virtual garment and DPC (digital product creation) in 2030
The Manufacturer in 2030
The manufacturer has undergone significant changes, driven by increased transparency and advancements in technology. The integration of AI technologies into operations has resulted in increased efficiency and a shift in employee roles towards technical and administrative positions. In the mid-2020s, many suppliers faced challenges with increased transparency; however, new regulations and industry efforts have led to the standardization of protocols related to chemical use, carbon emissions, and social requirements. This has made it easier to deal with customers and jurisdictions of different shipping destinations. The increased traceability and visibility in the supply chain have led to garment makers, mills, and companies further upstream becoming brands in the eyes of consumers. A new generation of shoppers now selects clothing based less on the apparel brand and more on the companies involved in making them. With this increased visibility and reputation, garment makers increasingly engage in direct-to-consumer business using the onshore micro-factories initially set up to serve apparel brands. This allows for made-to-order products at a competitive price and speed. As a result, good manufacturers now often rate higher in public trust than the average apparel brand, shifting the power balance between apparel brands and manufacturers. However, not only manufacturers are now in the public eye. Mills, cotton farmers, fiber suppliers, and trim suppliers, as well as any company upstream, are now also subject to public scrutiny, for better or worse.
In summary: The Jeans in 2030
Will be made from different materials:
Only biodegradable fibers
Minimum of 98% cellulose-based fibers
At least 50% recycled content
No leather
Dissolvable threads
There will be full traceability:
For all material
Blockchain-enabled
Visible to the consumer
Every jeans will have a digital twin:
The one version of the truth
Used for brand purposes, manufacturing, and by consumer
The jeans will be wanted:
Produced with a more accurate forecast
A more personal connection to the consumer
For more information, you can contact Mr. Florian at florian@email.de.