The spring of 2017 in Bangladesh is going to see denim getting mashed up while street style denim will bring the heat to the streets of Vietnam in June 2017.. The Seventh Edition of Denimsandjeans Bangladesh is scheduled to  happen  with a fresh new Denim Mash Up. A youth-centric denim  theme specially for young women the trend brings the fun feel of the 90s complete with allover embellishment, shredding and chain details, embroideries ,  exaggerated proportions, quilted surfaces, fabric mixes etc. Denim Mashing Up has been a subtle trend over many years now and we now see its strong resurgence across multiple brands worldwide.  Check out our site bdshow.denimsandjeans.com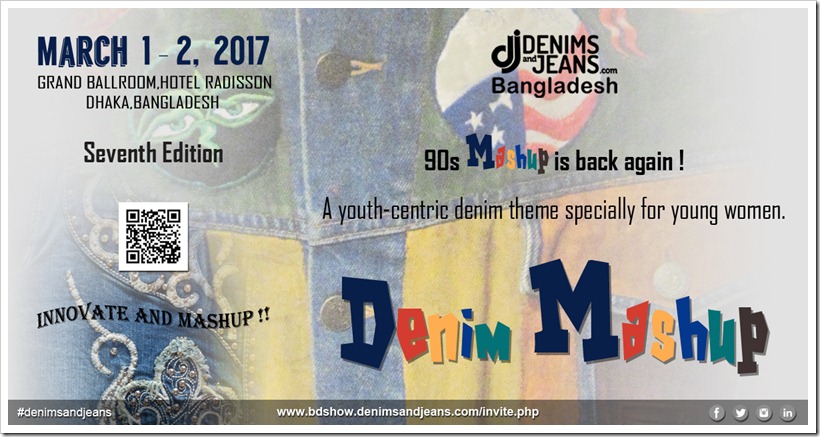 Denimsandjeans pioneered the first show in Bangladesh in 2014 and repeated the same again in Vietnam was with its launch in launched in June 2016 .
We feel happy  to announce the dates of the Second Edition of our Vietnam show which is scheduled to happen on June 7-8, 2017 with the theme Street Style at Gem Center, Ho Chi Minh City. The Denimsandjeans Shows bring a platform for the global denim community to come together at different sourcing locations making it easy for the sourcing community to plan their buying of denim and related apparel from that particular location. With the site Denimsandjeans.com serving the global denim community since 2007 , the Denim supply chain shows were the next offering from the Denimsandjeans Stable.To get an invitation, visitors can register here on the given link: http://vmshow.denimsandjeans.com/invite.php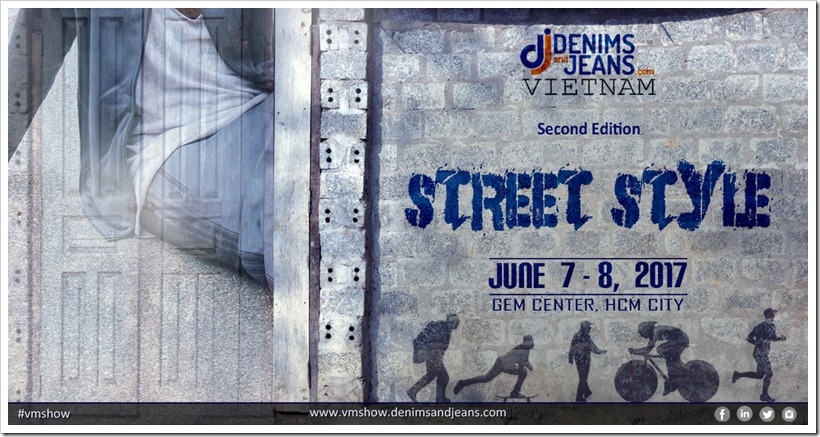 Taking forward the idea of creating new and innovative platforms for the global denim community,  we also created the first Global Online Denim show which was launched recently  . It is again an innovative approach to increase the "Speed to market" and reduce the "Information gaps and delays"between the denim mills and buyers.
We will continue to serve the global community by creating value added services and platforms  in the coming times and look forward to continuous support from the community.