Denimsandjeans.com Bangladesh show concluded successfully on the 8th of October at Dhaka. This was the fourth edition of the show and the show had a greater response compared to the last 3 shows.
With the theme being Denim Playground, the focus was on denim as a sportswear and increasingly targeting to  become an activewear product. The whole show was designed to reflect a play area . The trend zone was reflecting a stadium with a football field in front and a race track around it. In fact the presence of a race track in the whole exhibition area added a touch of sportsmanship to the whole show and many attendees just took to it  literally !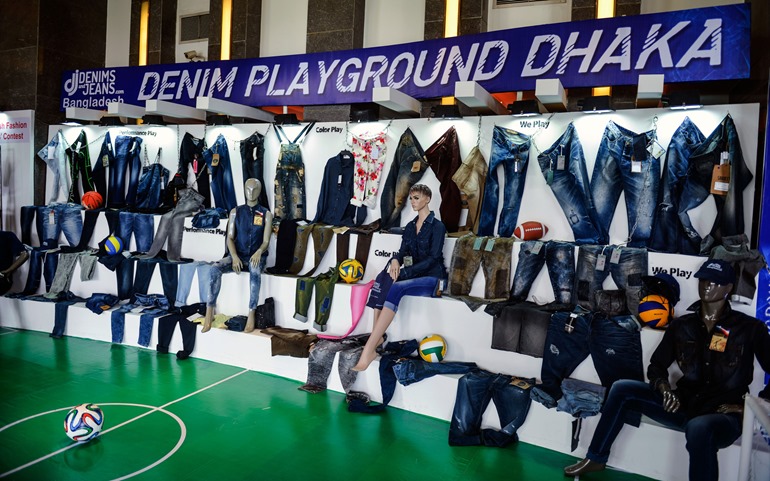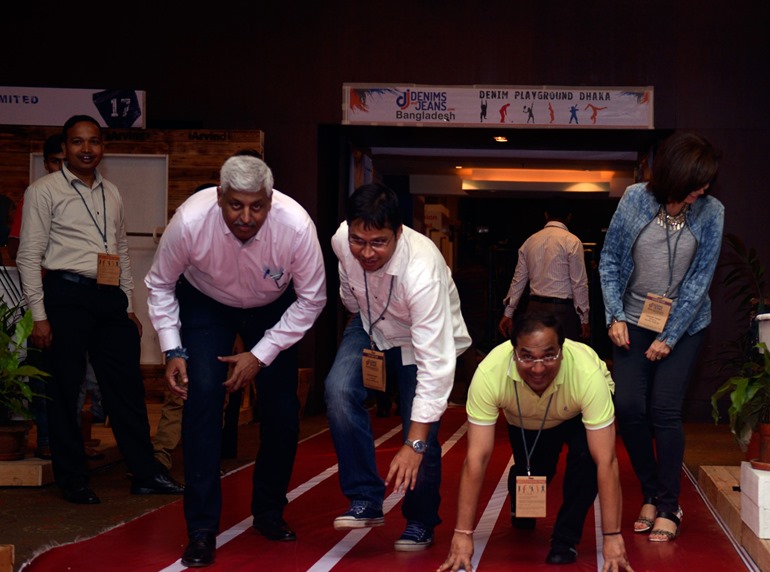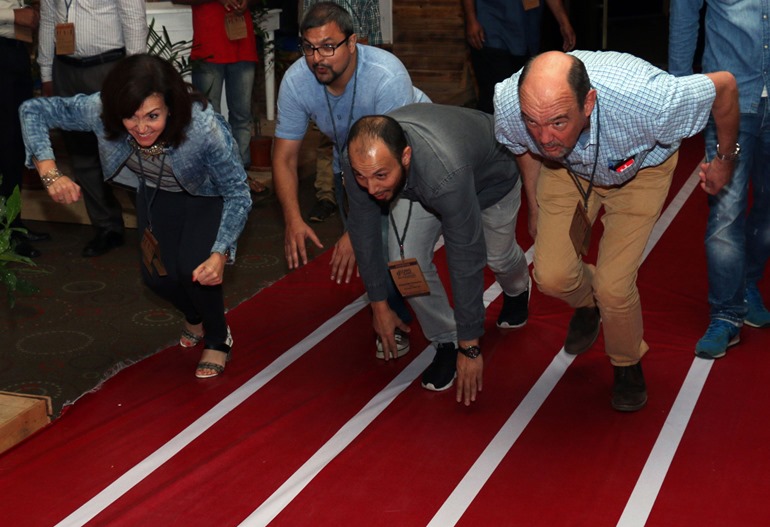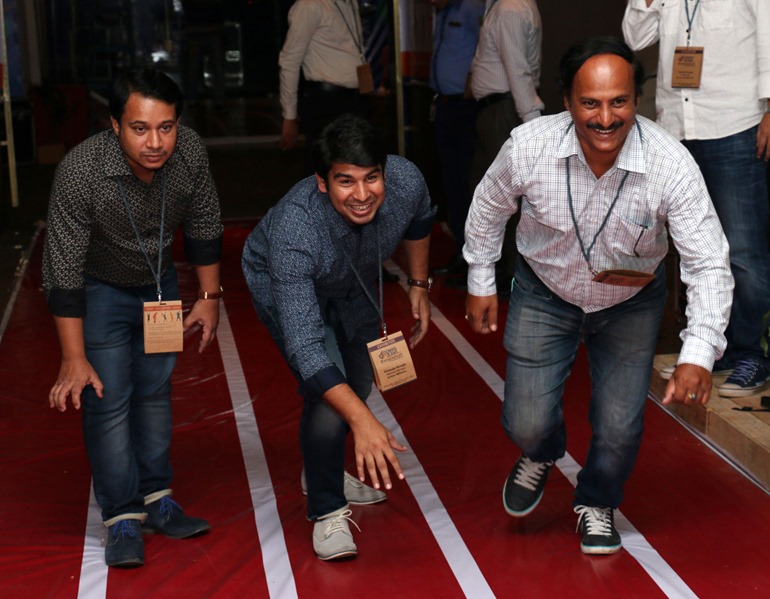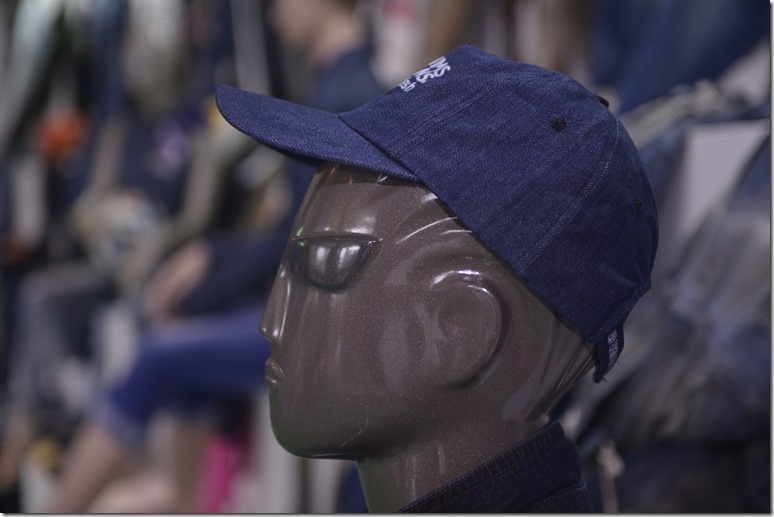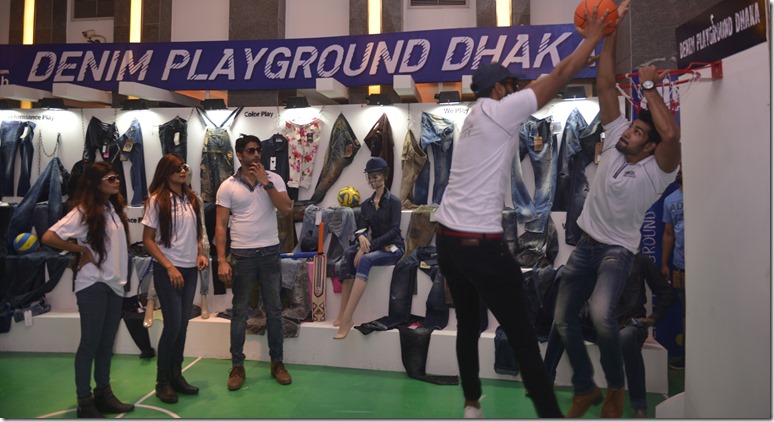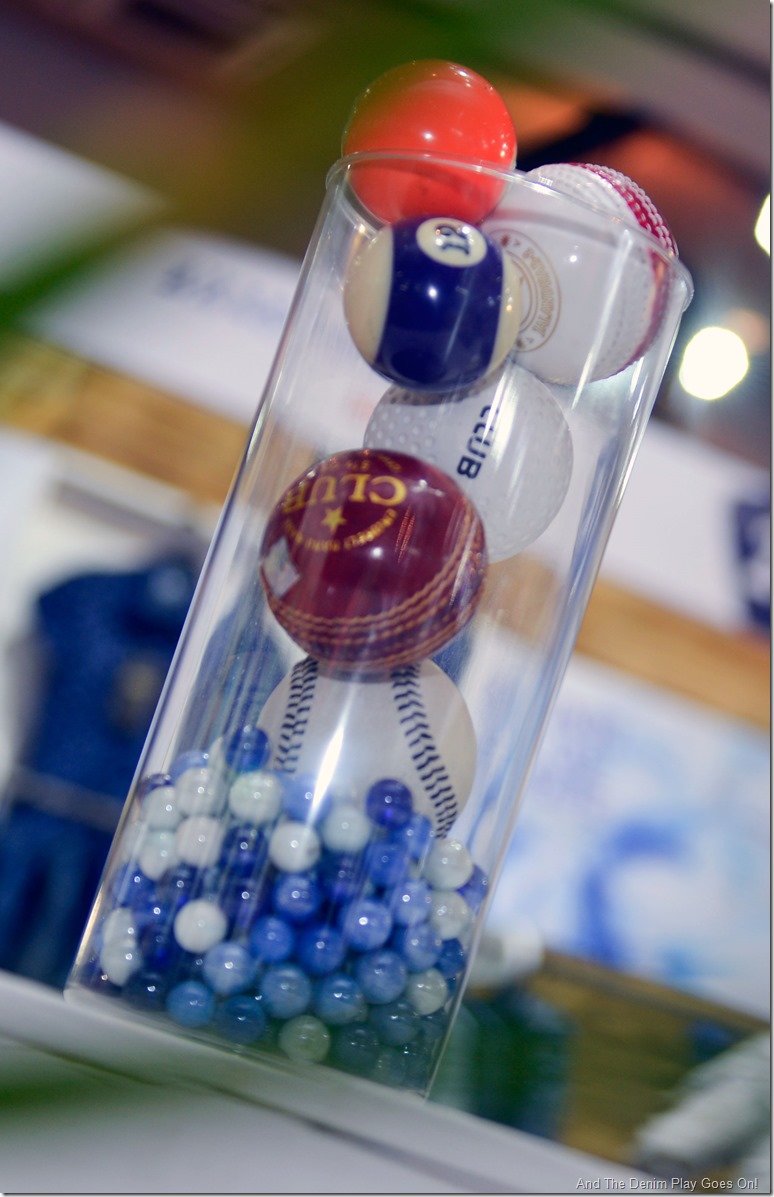 Our first note of thanks goes to our esteemed exhibitors who with their continuous and relentless support helped us to take this show forward. We remain very grateful to them for their support. Here is again the list of our exhibitors with links to their profile pages (link on their names).
The visitors, many of whom travel from far and wide to visit us , make our show special and deserve our special regards. Over 1700 visitors from Bangladesh and around the world visited the show including from companies like G-Star,  C&A , Celio, Carrefour, Uniqlo, Camieu, GAP, Gloria Jeans, H&M, Jade, Kiabi, Levi's, Li and Fung, M&S, Otto, Ostin, Tesco, Tom Tailor, LC Wkaiki, ANJ, Lindex, Itochu , PVH,  Asmara , Next, El Corte Ingles , VF and many other international retailers and buyers. Besides, most of the important apparel  groups from Bangladesh were present at the show including Ananta, Armana,  Arrival,  Aptech, Babylon, Comtextile, Doreen,Opex, Palmal,  Al Muslim, Fashion Forum,Dekko,  Ha-meem, Islam garments, Jamuna, Misami, Standard Group , Tusuka, Tex Design, TNZ, Windy, Azim group, Mark Designers, Synergies and many others were present.
Bangladesh Fashion Students' Contest
For the first time, the students of Bangladesh Fashion Universities were involved in a contest related to denim products for an international audience. The students of 3 universities BUFT, SMUCT and NIFT participated in the contest organized at our show to bring out some innovative designs in denim created by local designer students. Here, it would be pertinent to mention that the students had less than a month to prepare for the contest and they worked overtime to bring out some innovative designs . The best designs were selected after an extensive voting by all the visitors and exhibitors. The designs which got the highest votes were awarded the first three places at the contest.  A special thanks to Envoy Group for their generous fabric contribution, as well as Arief Labu for his help with materials and hands-on design guidance. Thanks also to local professionals, Tanveer Mehedy, Afsana Ferdous Wormsey, Rajee Monjur, Kaartik Sazid, and Shuvo Monju for sharing their time and expertise with more than 100 students. A final note of thanks to Rafique Siddiqui of SMUCT and Golab Rabbani of NIFT for facilitating workshops at their campuses. This competition was organized and guided by Anna Troupe, a sustainable design lecturer and social entrepreneur based in Dhaka.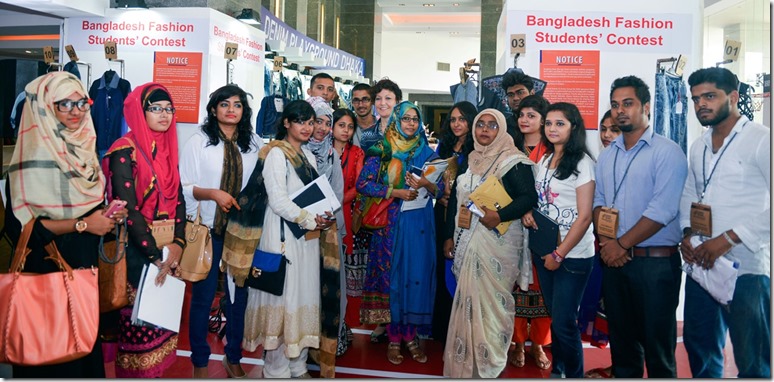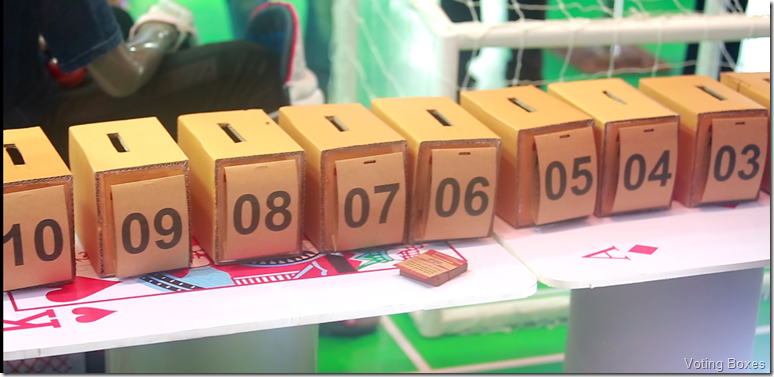 1st Place: Mahmuda Aktar
2nd Place : Shovon Majumder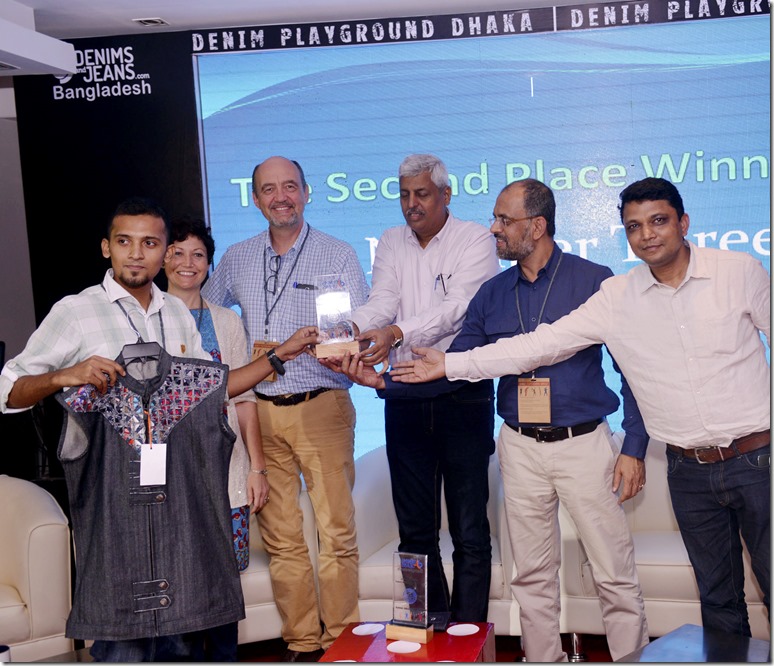 3rd Place :  Farzana Rahman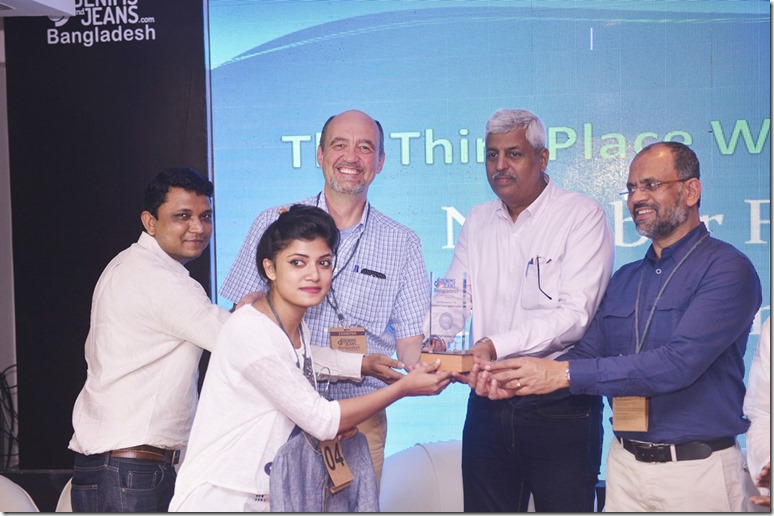 Seminars and Presentations
Informative seminars and presentations added to the value of the show. The panel discussion Profitable environmentally sustainable denim washing arranged by our technical partners GIZ brought out some interesting presentations by the panelists and led to some interesting questions and answers. The panelists included Christian Schimper 'Acticell', Günther Knödler, Manager Agencies, CHT R. BEITLICH Fabio Forti, Marketing Manager, Garmon ,Dr Abbas Uddin, Principal Textile Engineer, Reed Consulting Bd Ltd and the discussion was moderated by Rodney Reed Team Leader – Environment Promotion of Social and Environmental Standards in the Industry (PSES). Our sincere thanks go to the GIZ team  for arranging a very informative and engaging discussion .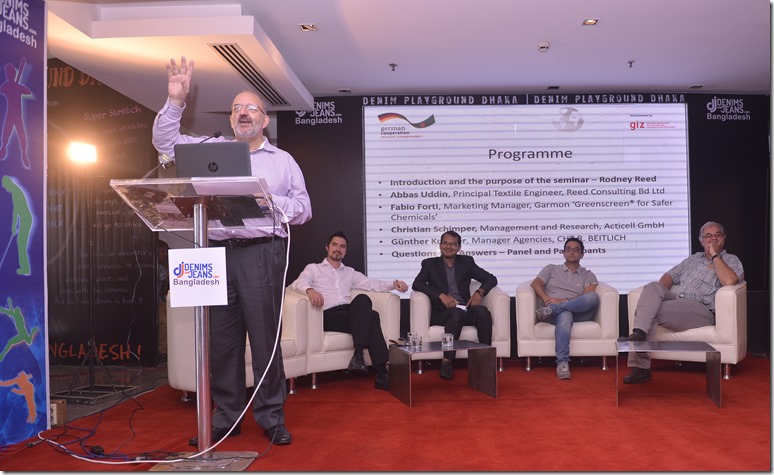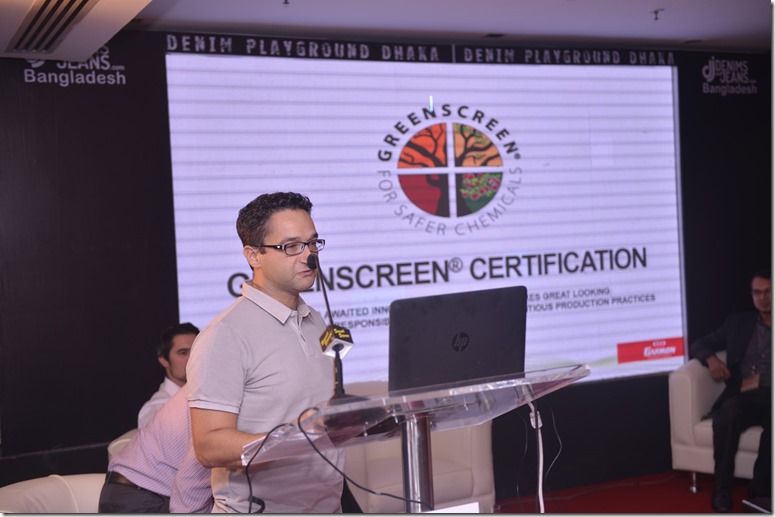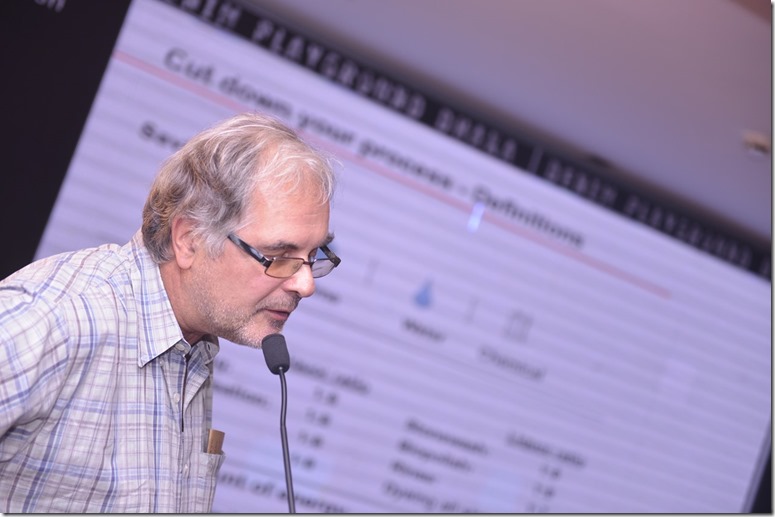 Christian Schimpher from Acticell made a presentation on  the topic 'Bridging research in cellulose chemistry for denim applications' which was well received by the denim enthusiasts.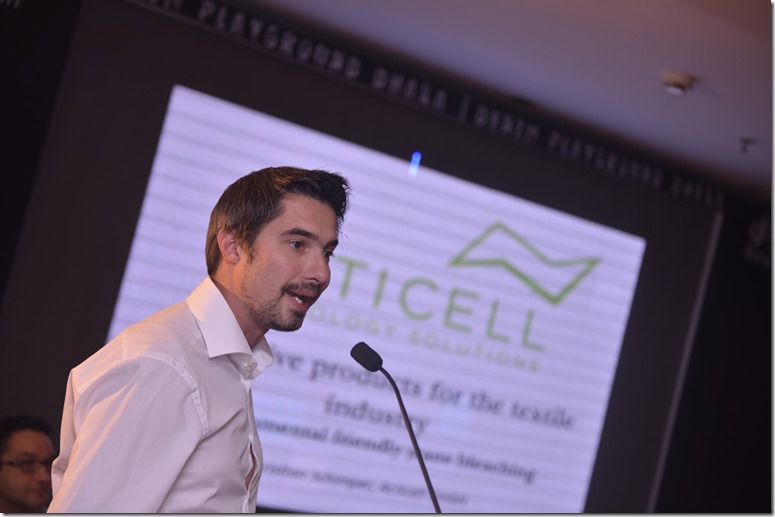 Zafer Bozdag from Turkey shared a number of new denim concepts used by denim majors around the world through his collection of latest denim looks in his presentation 'Re-Definition of Denim'. Our thanks go to both Christian and Zafer for travelling all the way to make the presentations.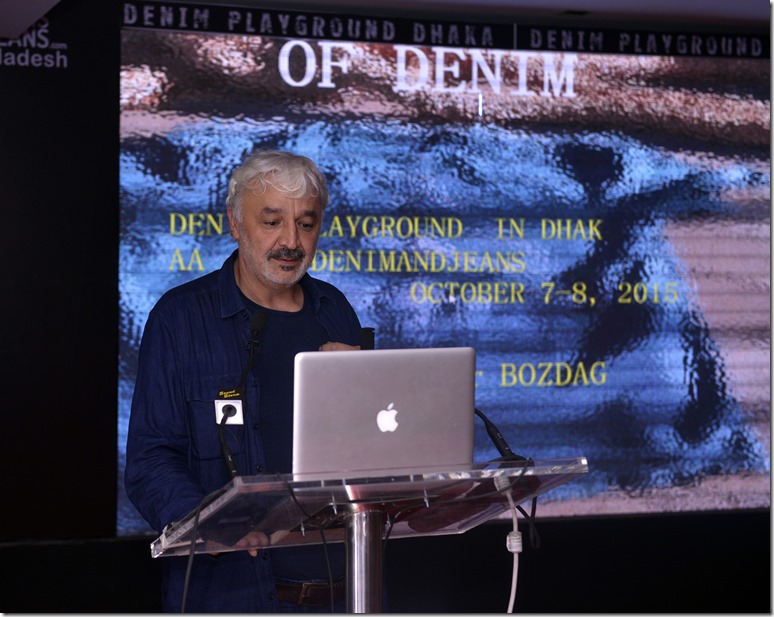 Sandeep Agarwal from Denimsandjeans.com gave glimpses of the DE- BRANDS : FIRST GLOBAL ONLINE DENIM SHOW to be launched by the site. The online tool aims to bring suppliers and buyers of denim together at one place . The show has finally been launched in beta version this week.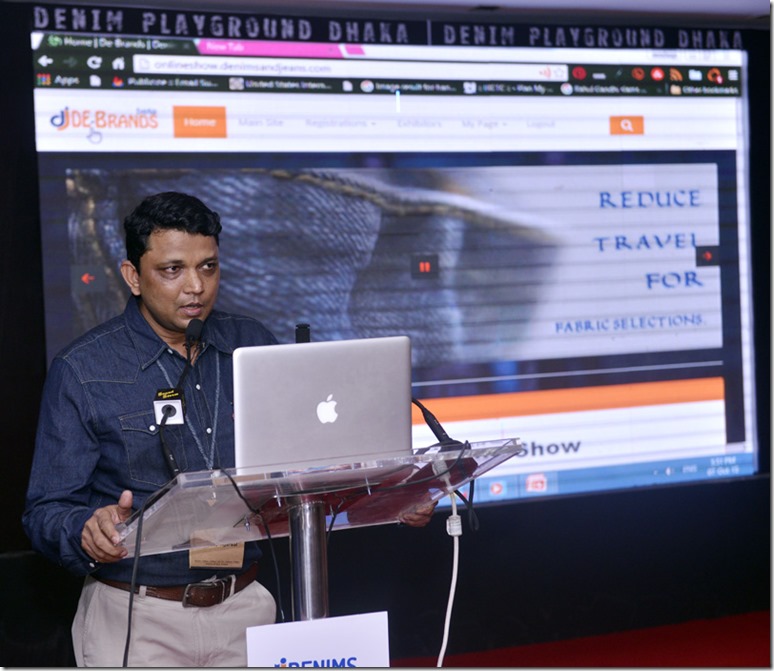 And of course , we cannot forget our sizzling Fashionim event which was attended and appreciated by over 400 invitees. We thank the sponsor companies Envoy Group (Bangladesh), Vicunha (Brazil) and Bhaskar (India) for the same.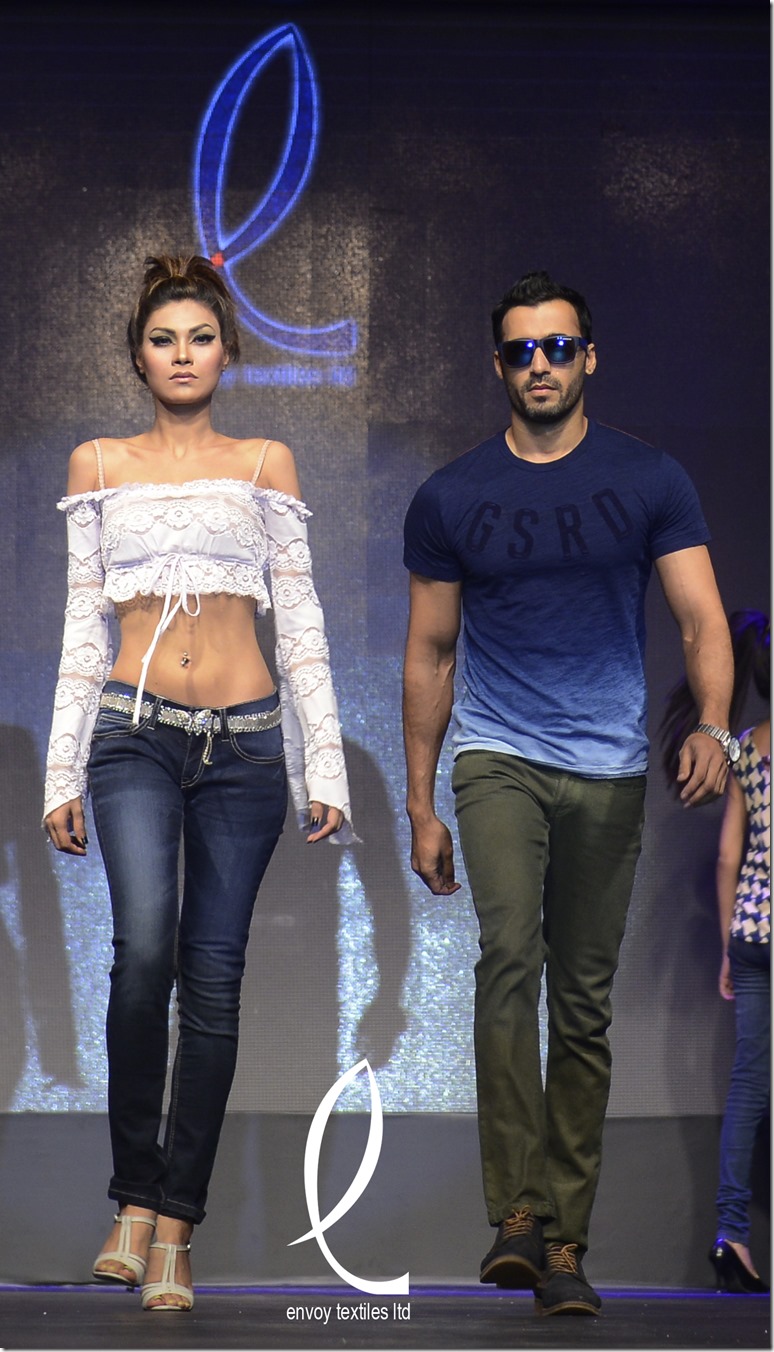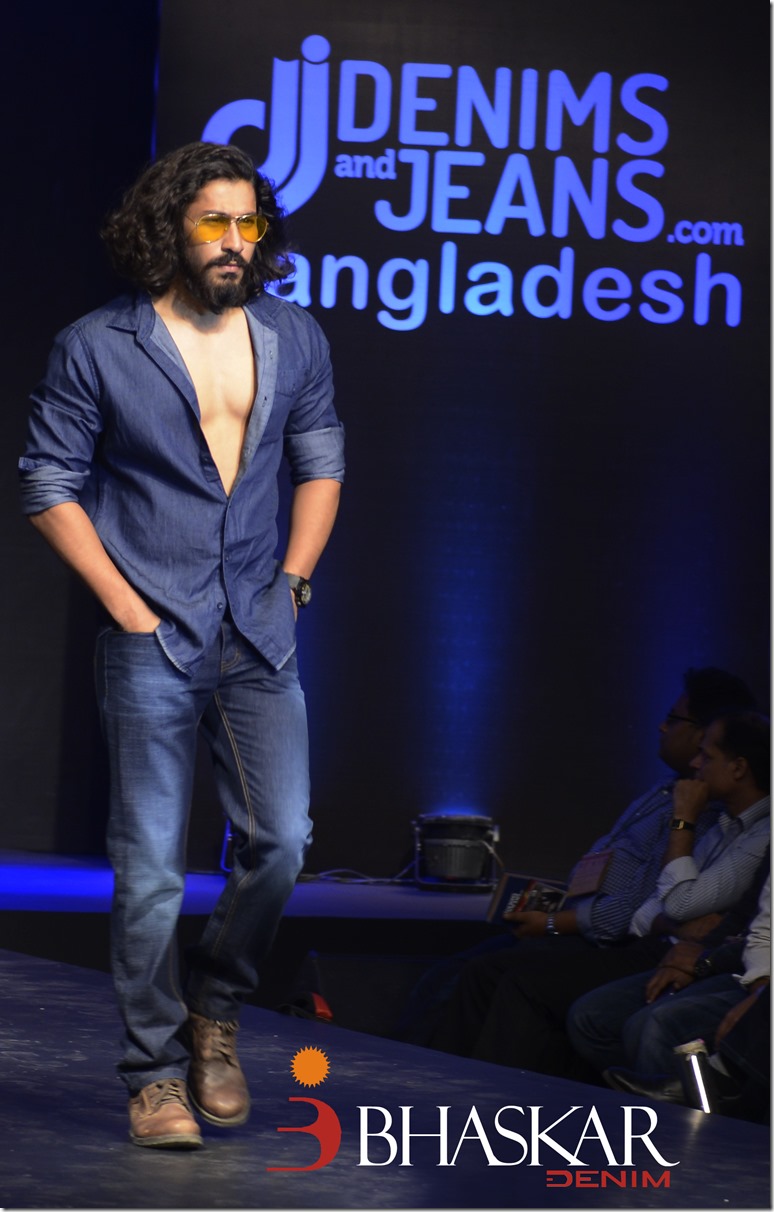 We would like to share thousands of photographs from the show . We will do it at our BDshow site. Here we just share a few snippet images . Hope you like them !