Munich Fabric start happened in September and we are over a month delayed in bringing out a report on the same. However I believe that its always better to be late than never. Hope the readers will forgive the delay !
Here is a synopsis from the show.
Emerging trends
Green Casts
Darker Indigos still strong
Stretches getting more and more elastic and great focus on recoveries.
Knit denims still strong. But maybe a couple of seasons down the line may slow down.
Companies playing around with a mix of multiple fibers to get unique hand feels
Double , triple indigo dyeings and coatings
We were able to cover a few companies and here are the details from them (in alphabetical order of company name)
Advance Denim – China
Selvedge Denim
Green Denims – organic cotton, recycled denim , recycled polyster etc.
Functional denims – Theromolite, Coolmax, Tough Max and Cordura
Power stretches : 50-80%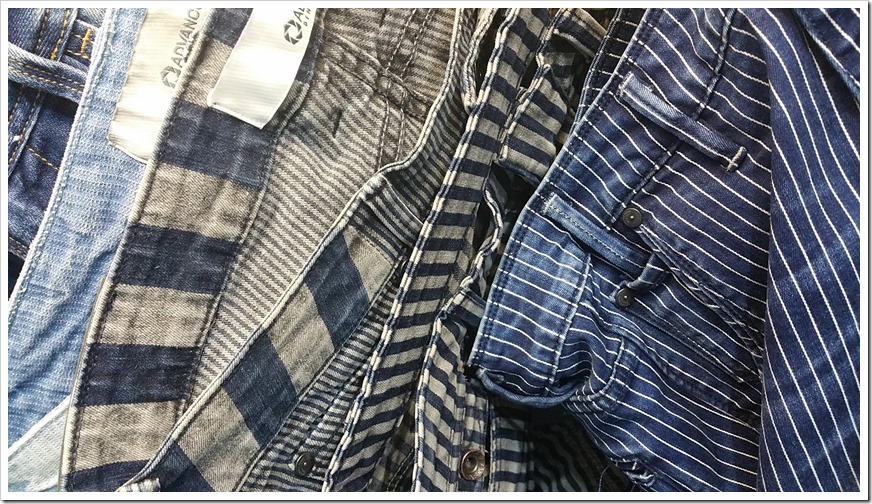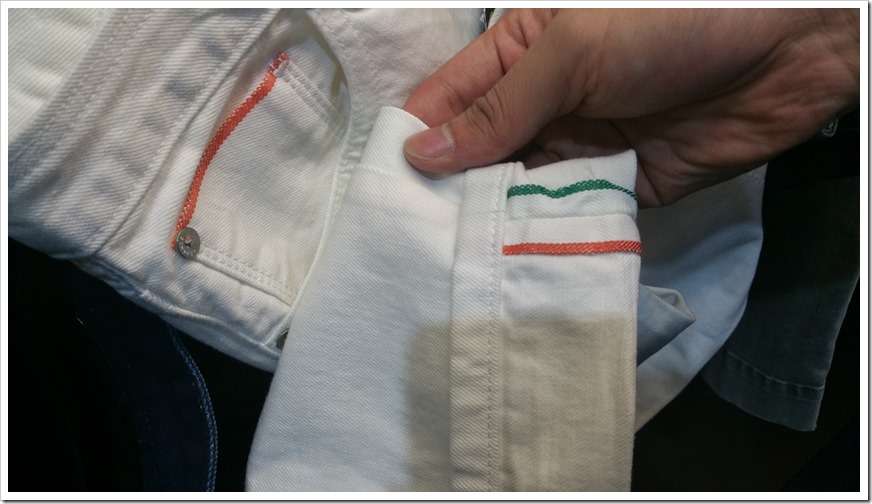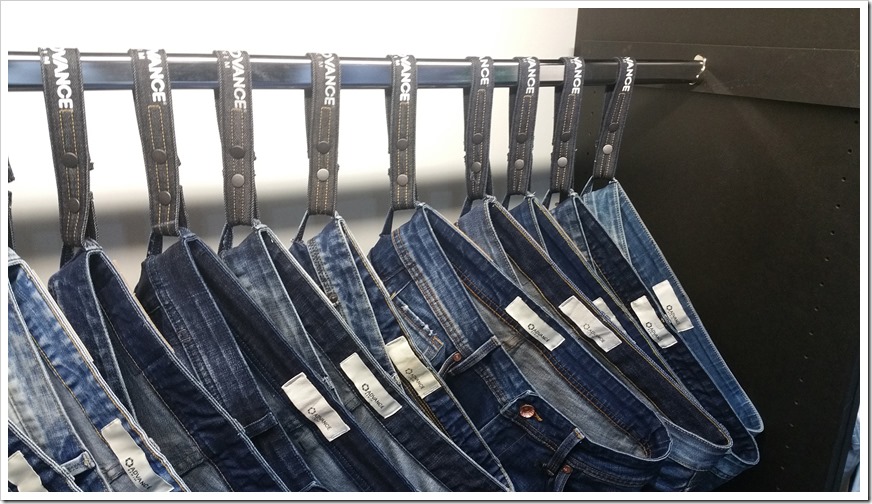 Calik – Turkey
Super stretches for men – with authentic rigid weaves but stretchability going upto 80%
Oxygene – quick wash eco friendly denims. Washing time goes down from 60 minutes to 15 minutes
Futured –
Wool denims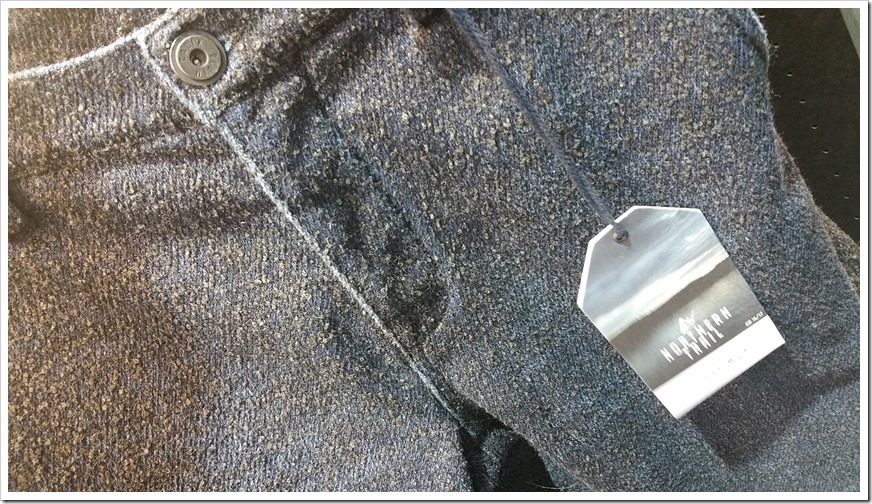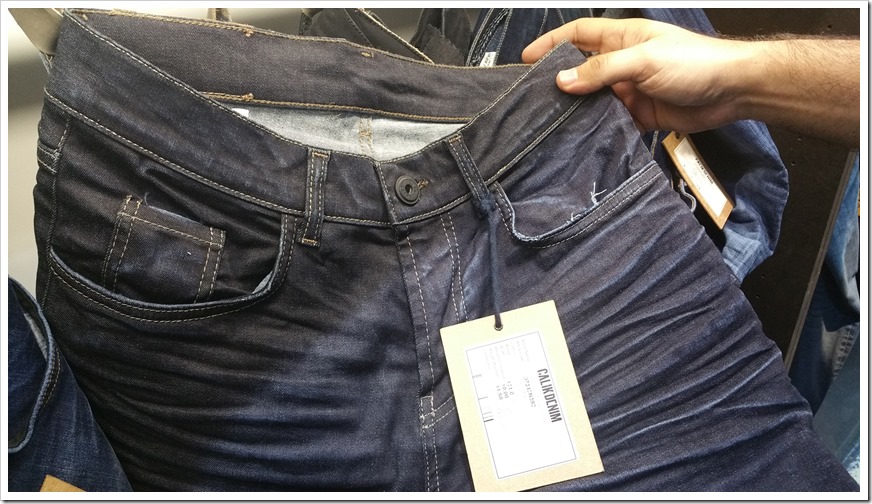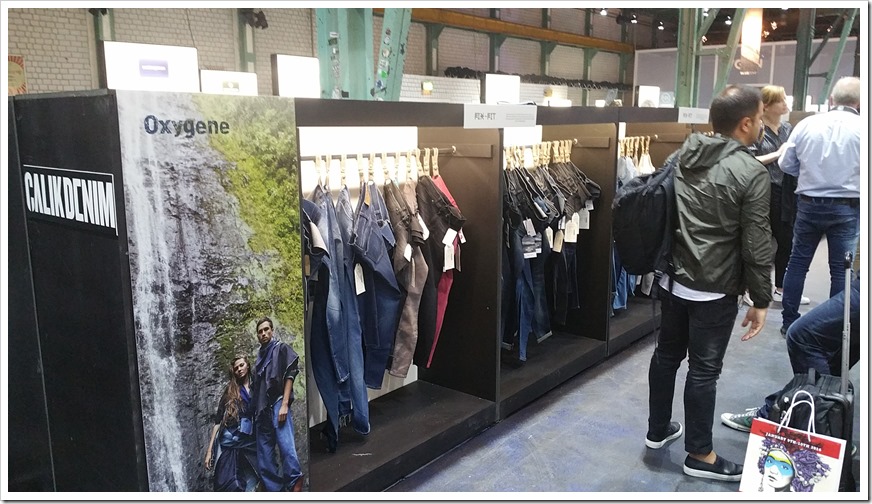 Candiani – Italy
Athletic Denims with natural ring effect
Stripey effects with yarn
Old 501 salt and pepper effects with tencel
Swenim : short for sweet denims for women with melange wefts and super soft feminine effects . Using fine count yarns.
Selvedge denims with stretch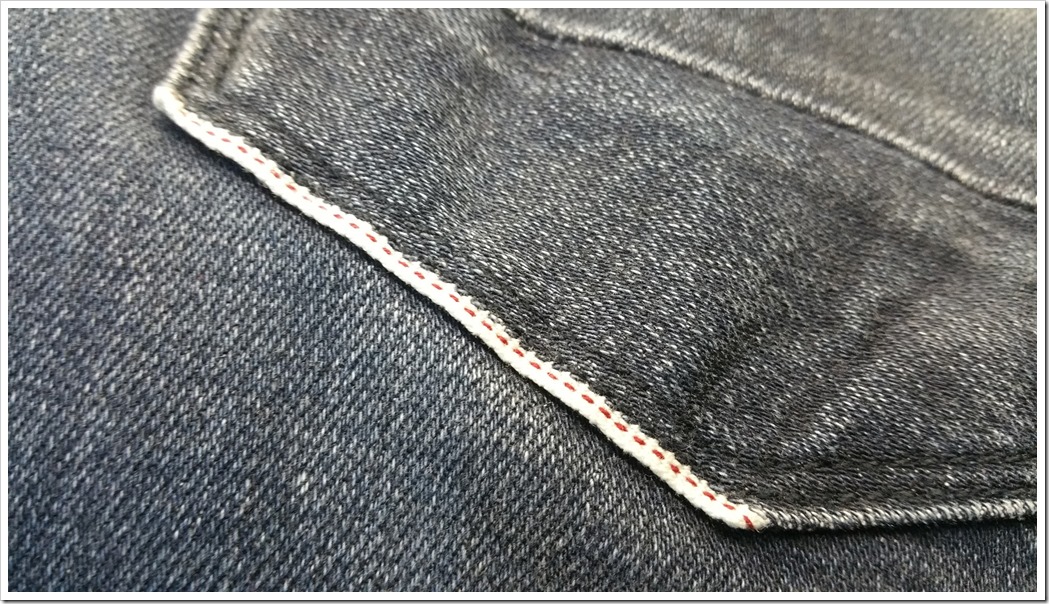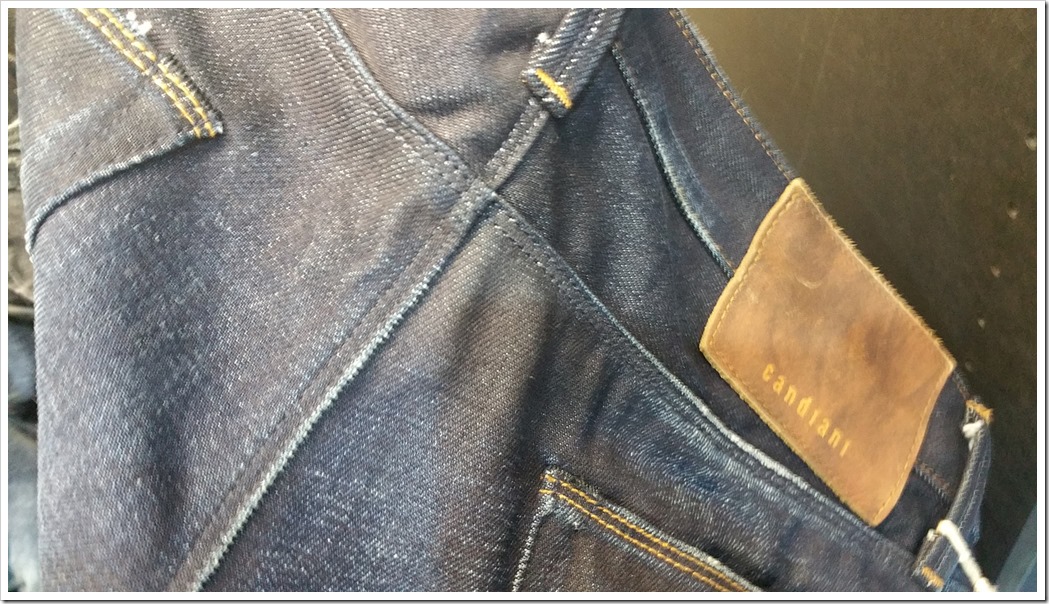 Diamond Denim – Pakistan
Double counts in warp with supima cotton for that extra sheen
Pseudo dobby weaves to give twill effects in warp
Lyocell denim with ring spun polyester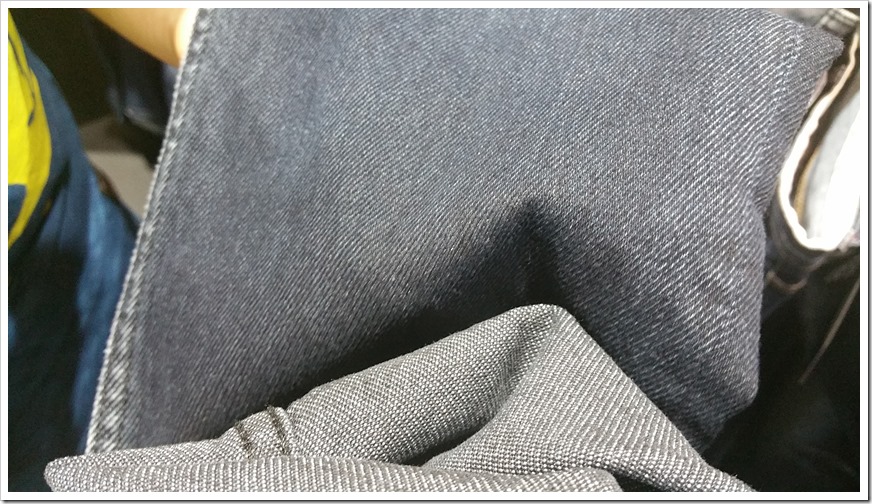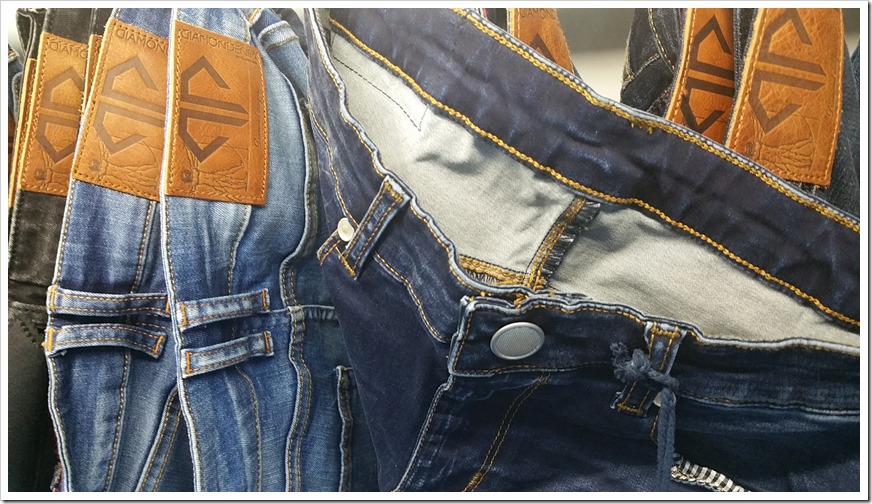 ITV – Italy
Emboss prints
Super soft denims in 100% cotton with special spun yarns and finishing processes.
Focus on heavier weights in 100% cotton
Specially dyed fabrics which enables indigo removal without chemical . Paolo. This is to comply with European regulations for all laundries to stop using chlorine and permaganate by 2020
Reverse prints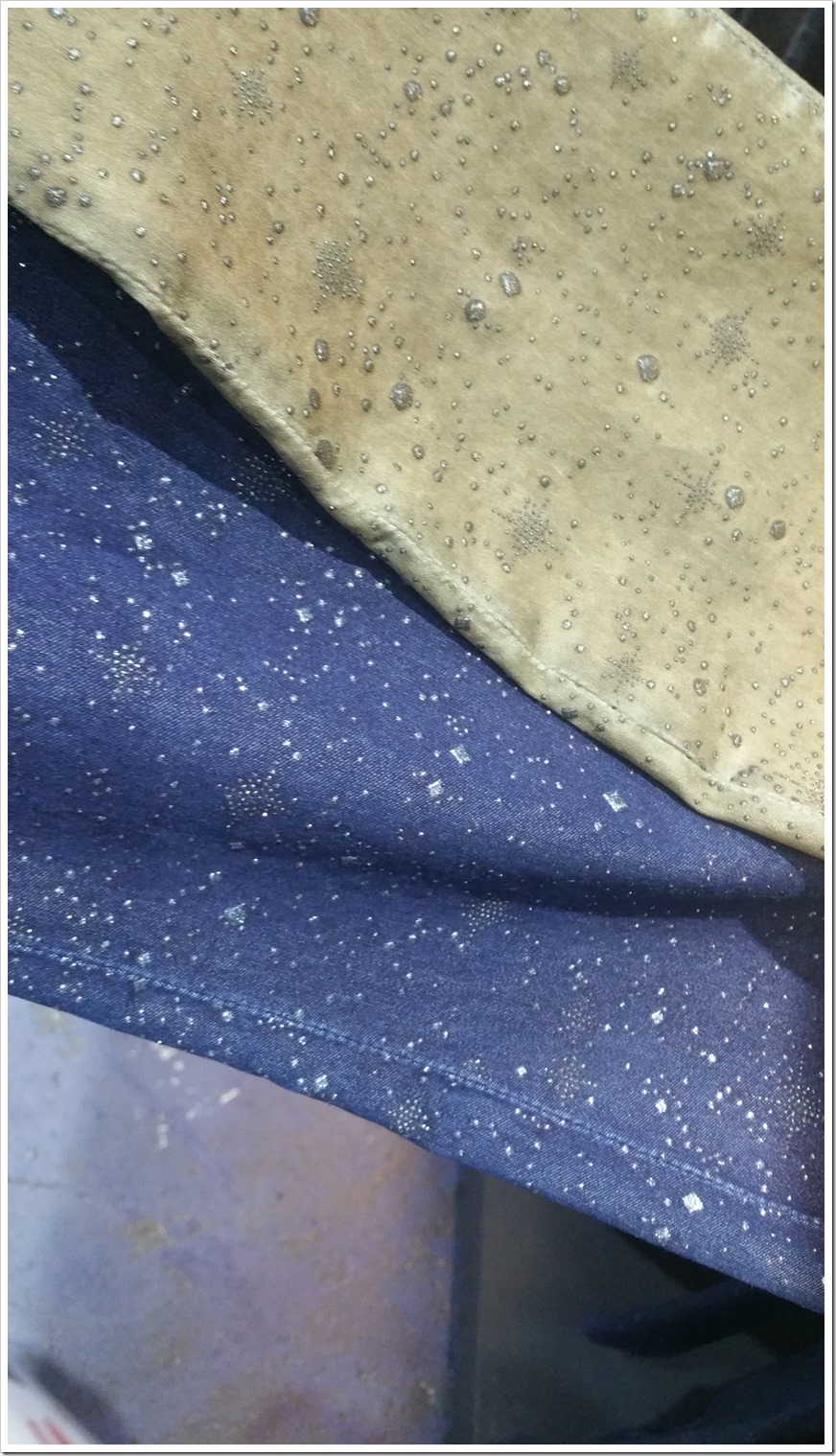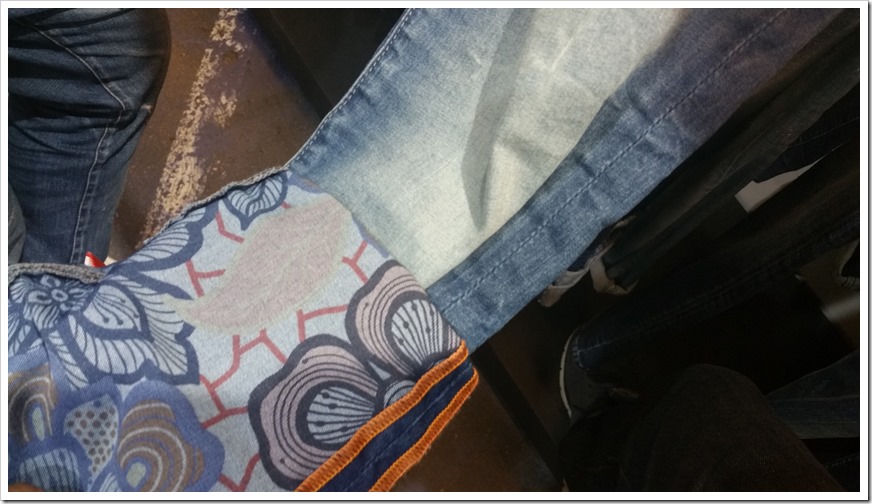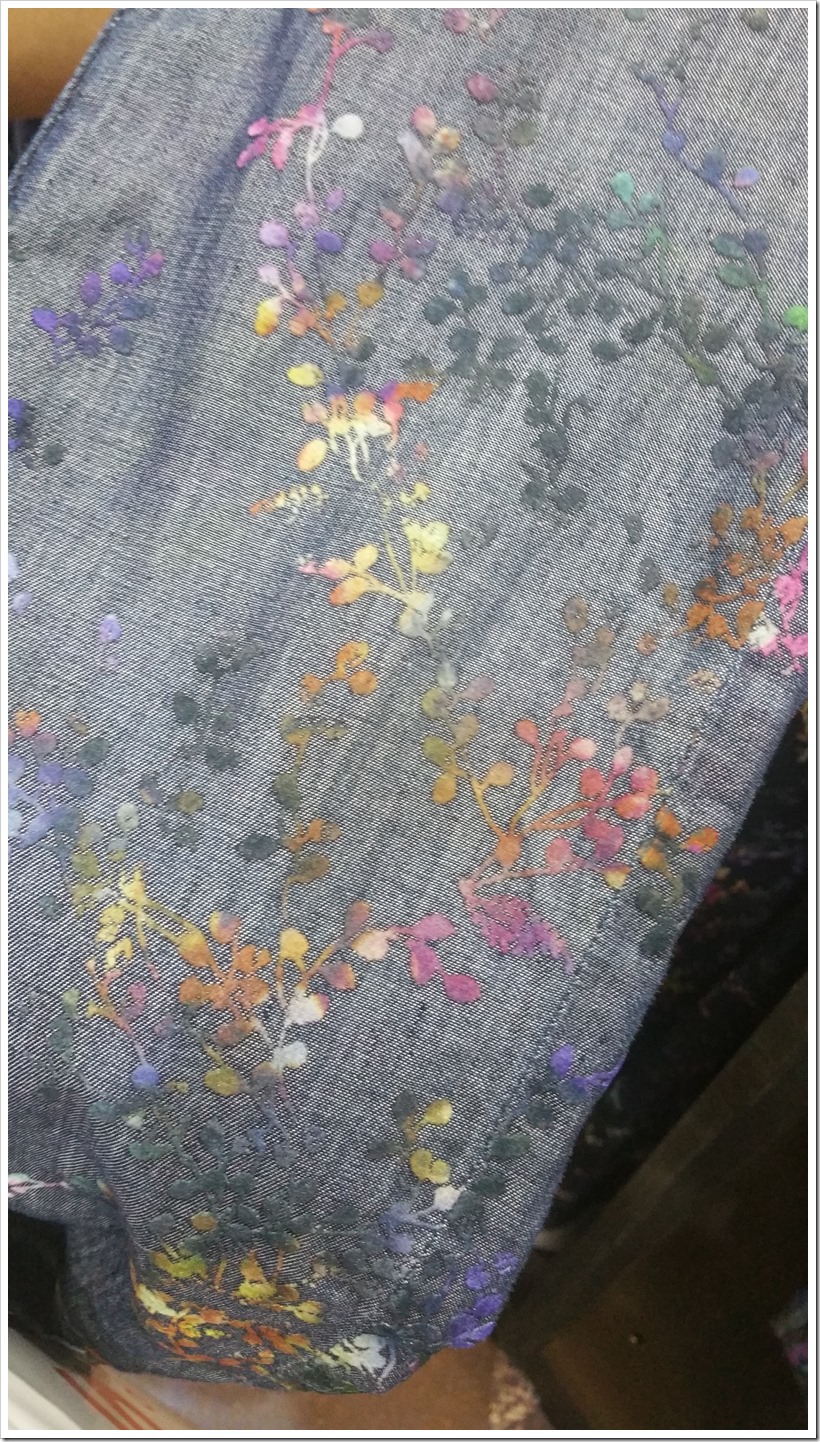 Kassim – Pakistan
Lot of Jacquards – with indigo dyed warps and wefts
Rope dyeing fine counts upto 60s for light weight shirtings
Upto 90% stretch with less than 4% growth
Bromo Indigo coated
French Linen+Tencel +Indigo coatings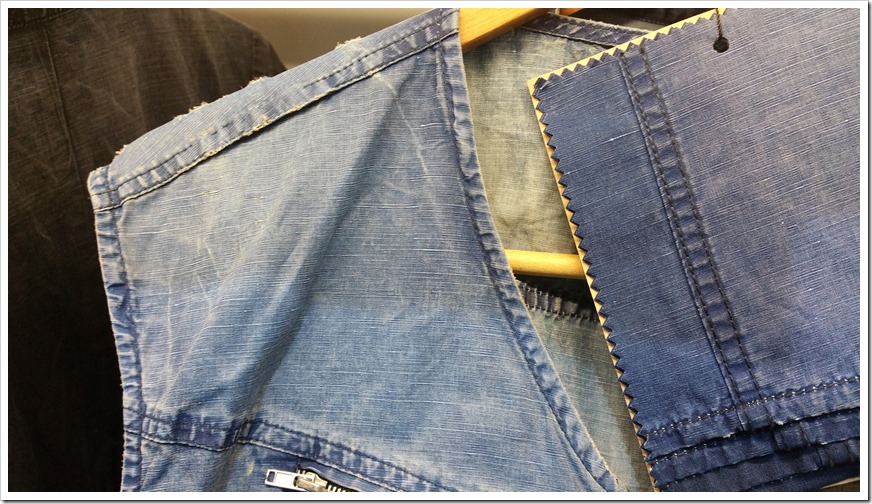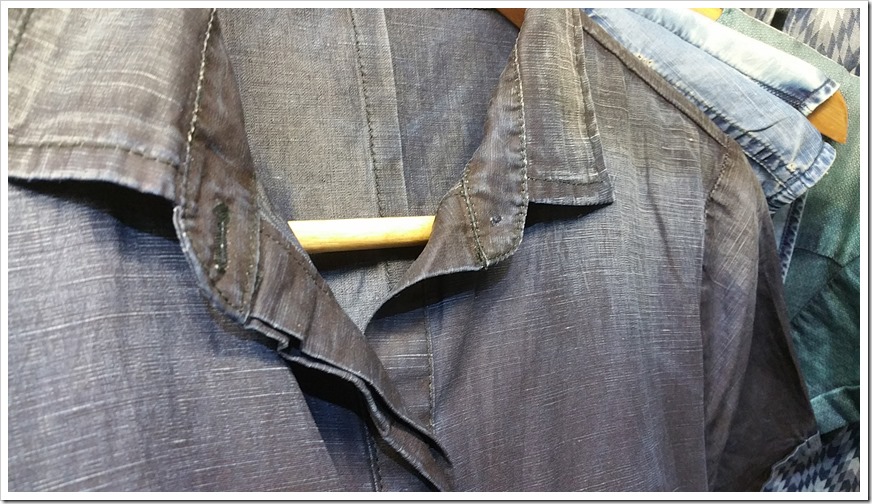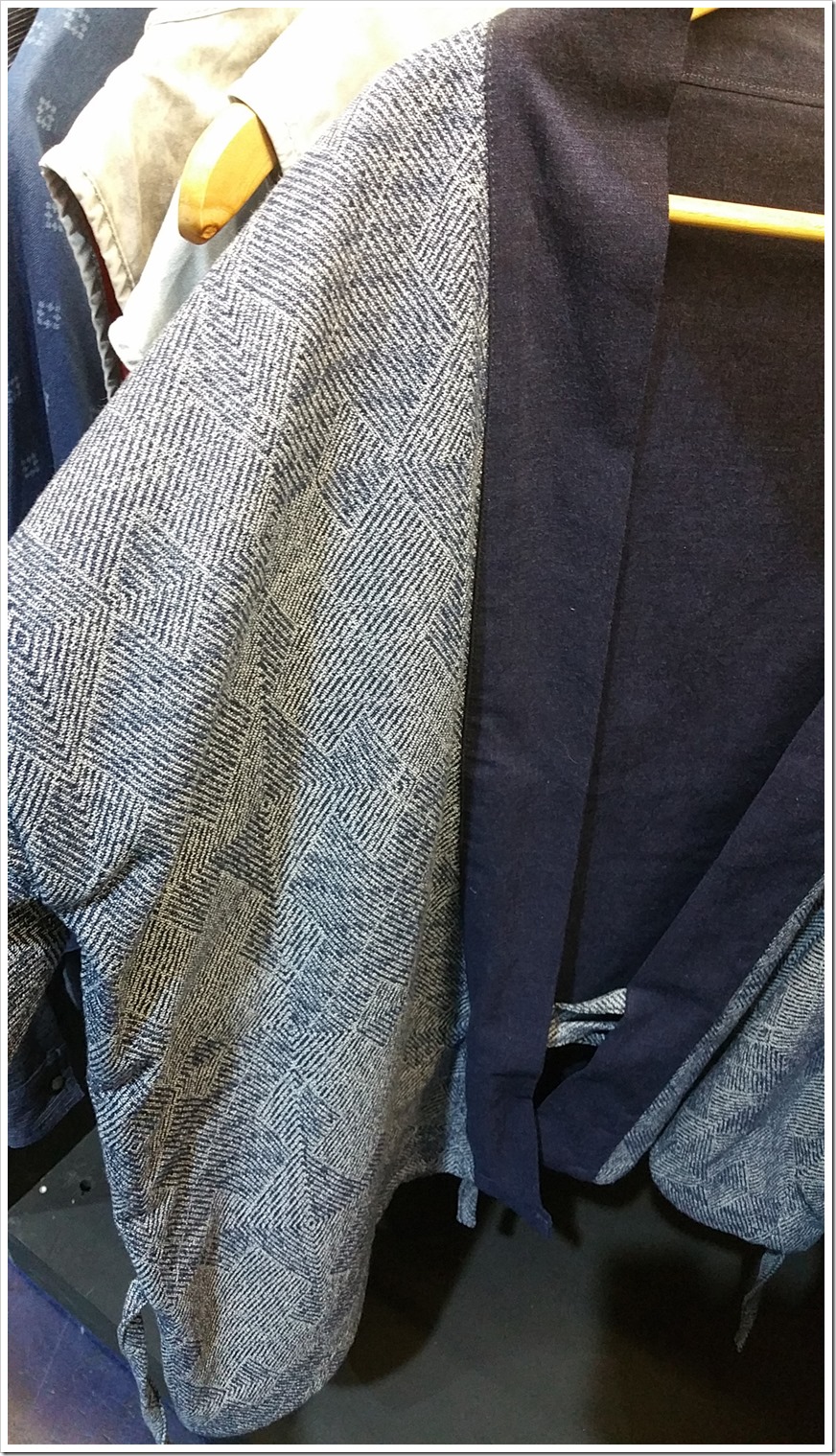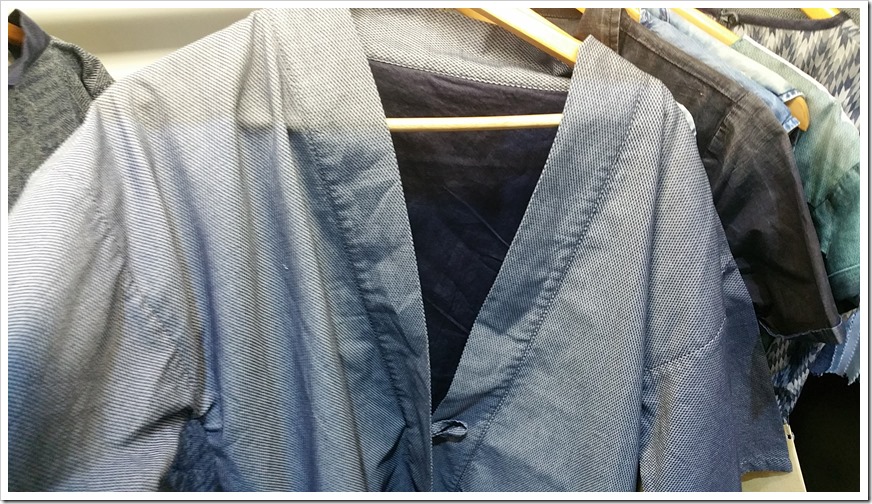 KG Denim – India
Focusing on Satin Stretch
Sulphur Greys
Black turned greys
Dual core fabric for men's for softness and recovery
Reverse printings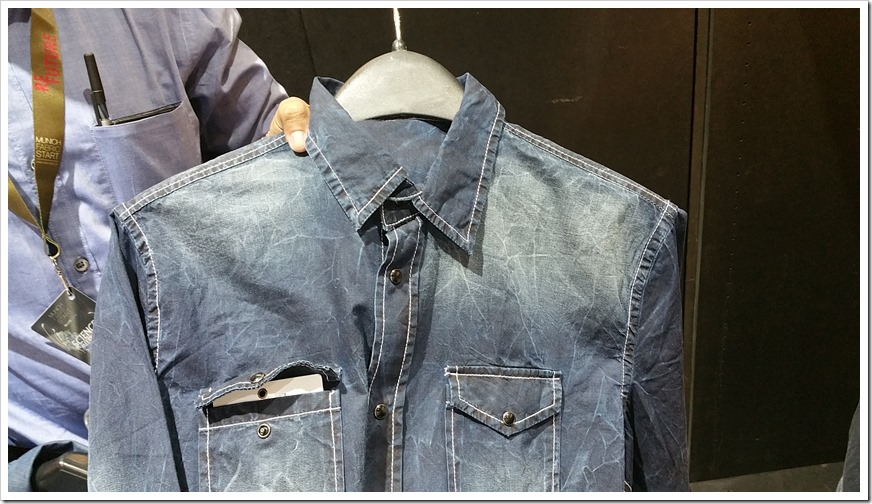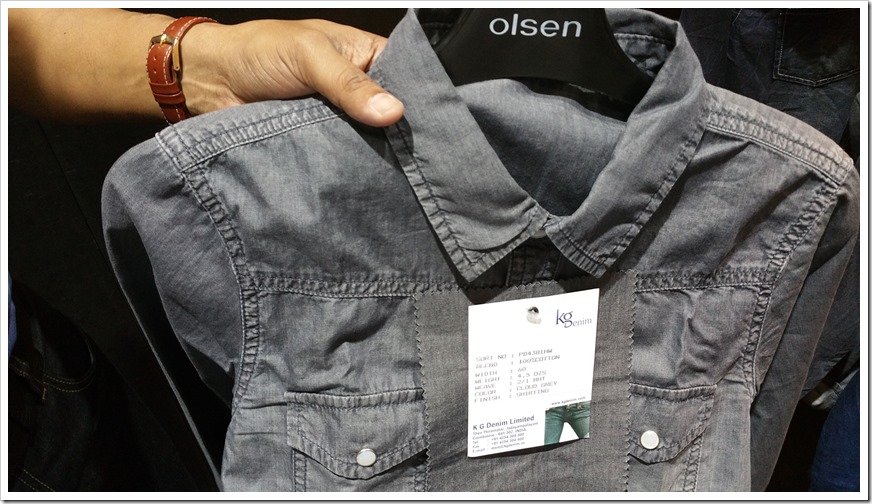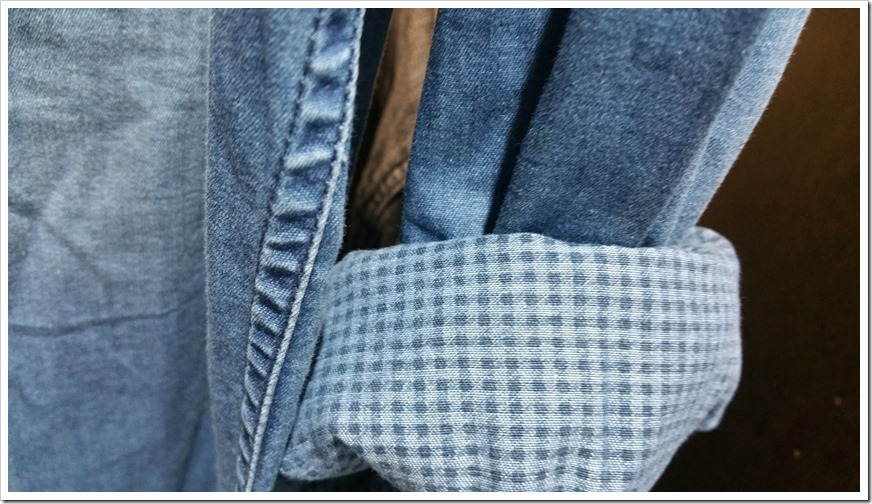 M & J – Bangladesh
Focus on eco washes
Jeans washed with 0.7 litres of water at room temperature and in 10 minutes.
Almost zero chemicals used for much of their collection
Ozone also used for only about 5 minutes in conjunction with new technology so that the look is authentic .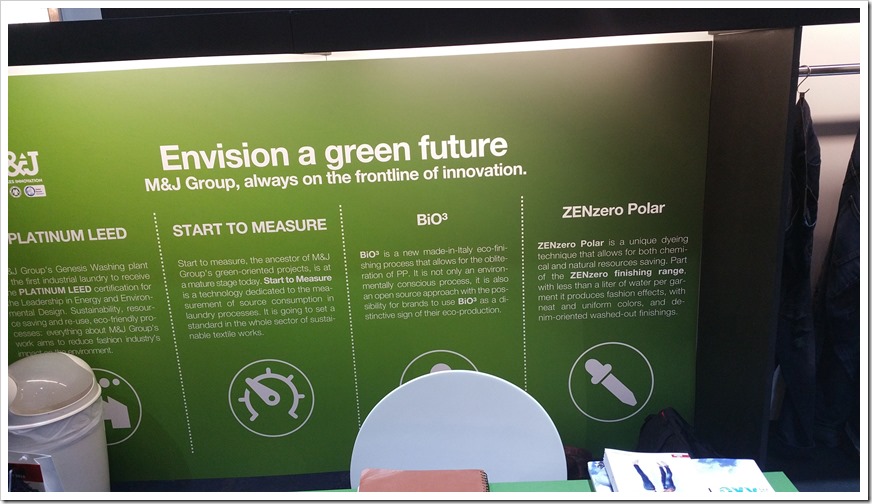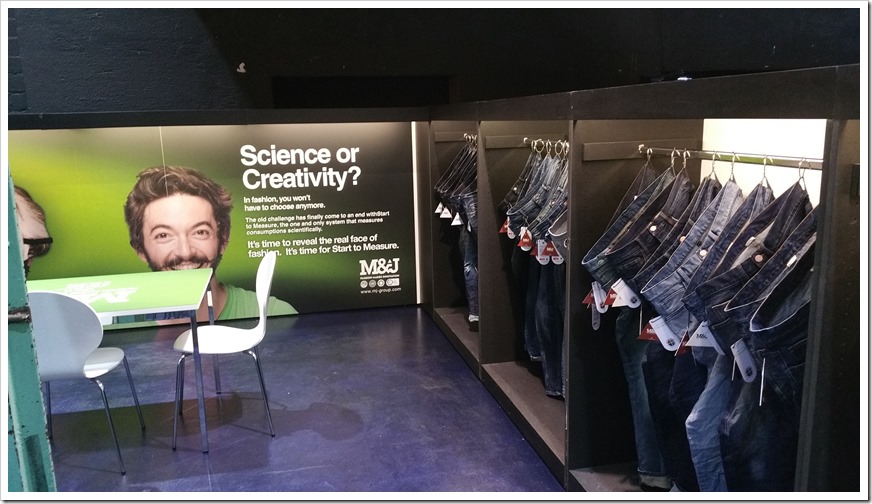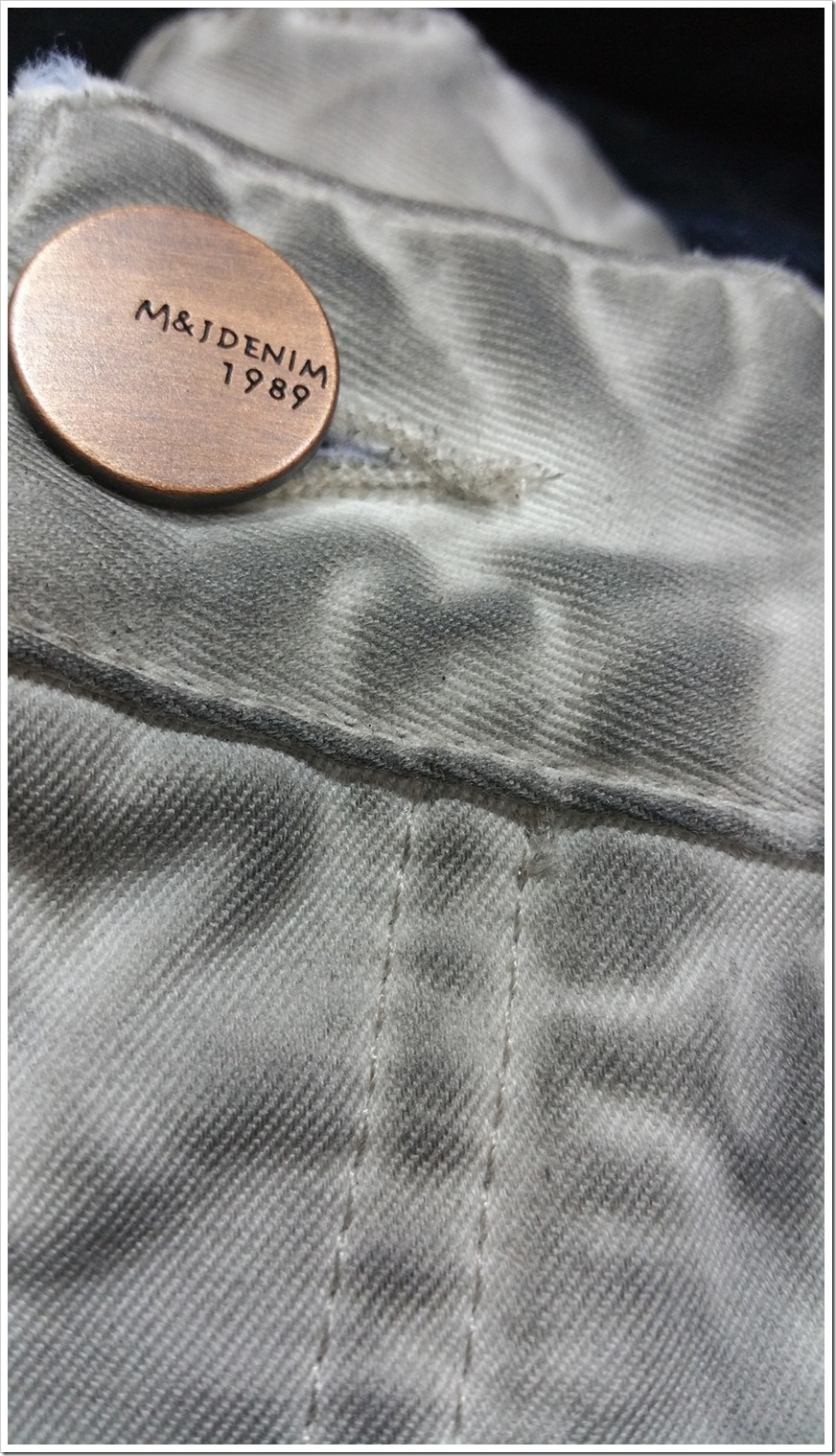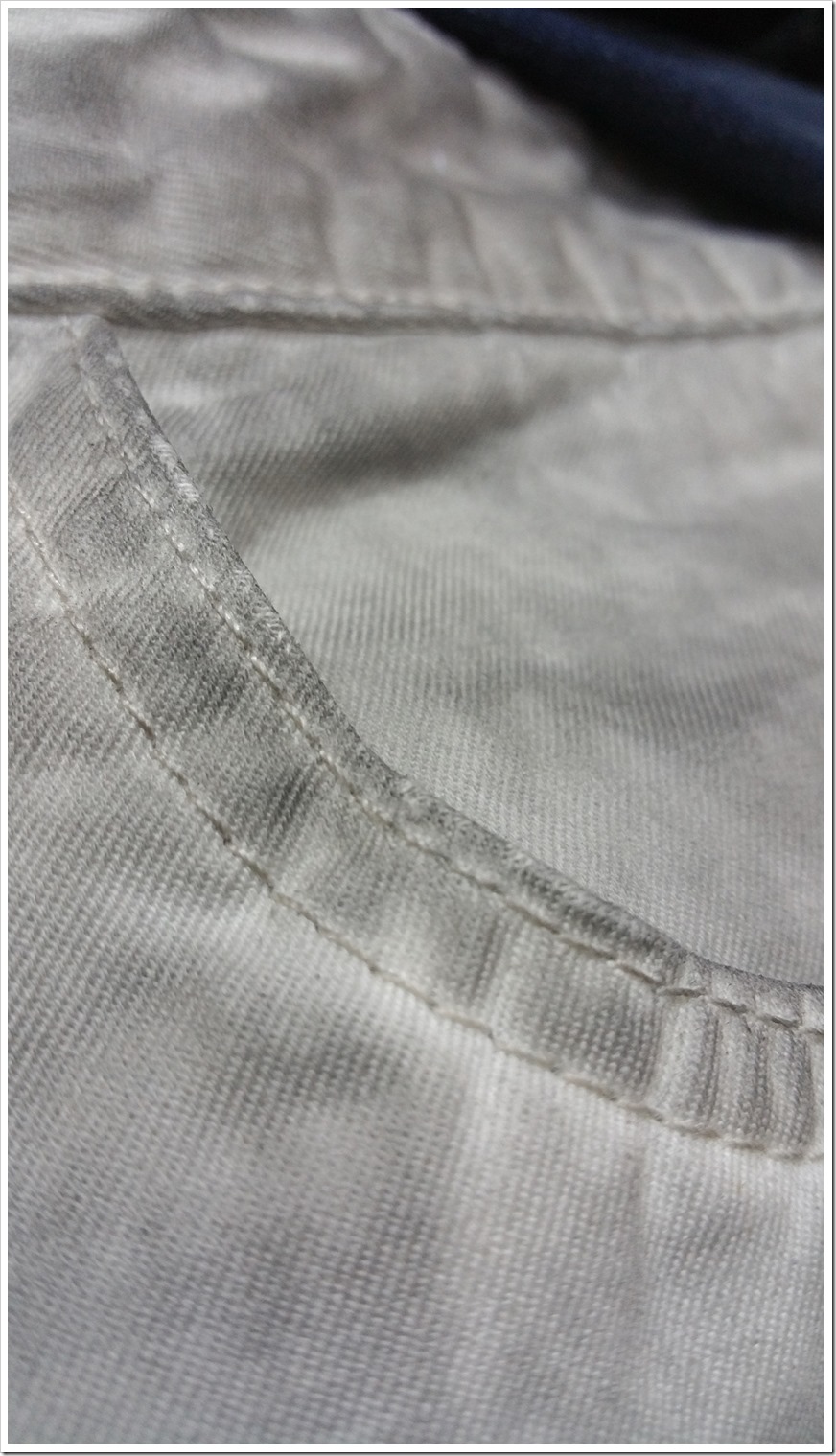 Naveena Denim – Pakistan
Using softest fibers to the strongest fibers.
Using heather yarn in the warp – helps in avoiding dyeing and enables warp any color of pantone . Part of their sustainable initiative.
Miyabi fibers by Mitsubishi – acrylic based fiber – for the very soft hand feel.
Performance fabrics with Coolmax, Thermolite, Toughmax etc.
Toughest fiber used Dyneema – for the bikers in 14oz and other weights.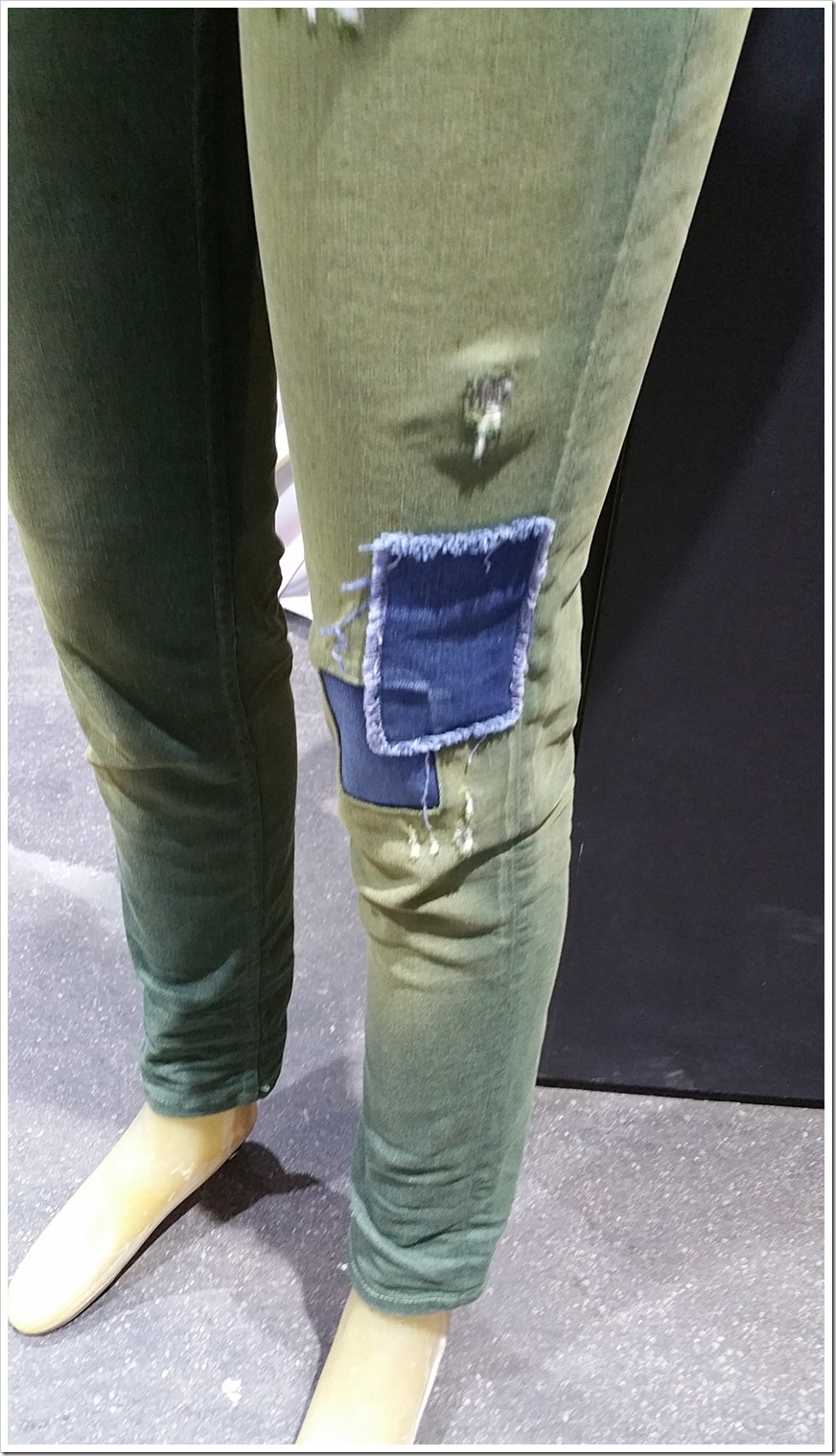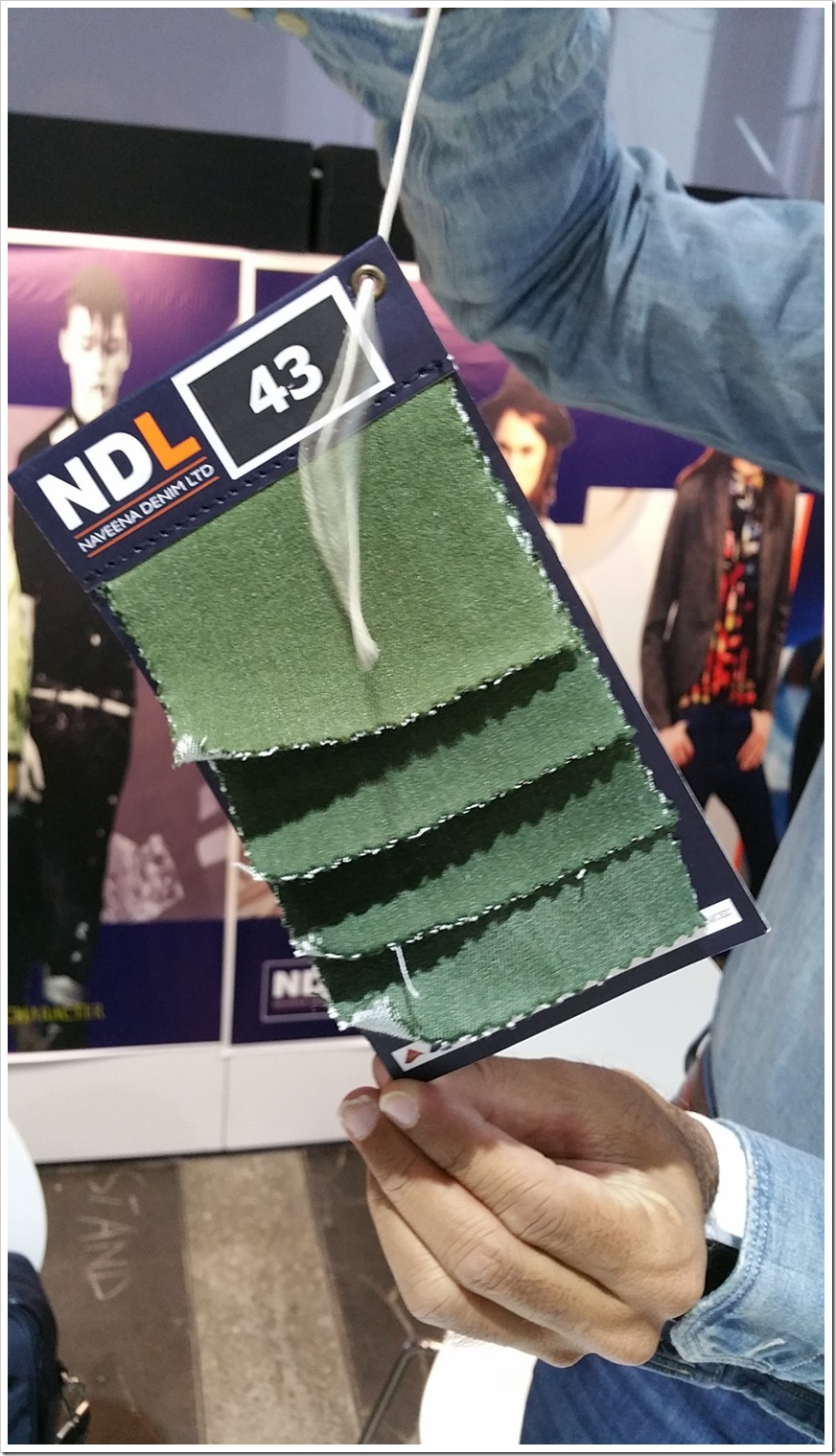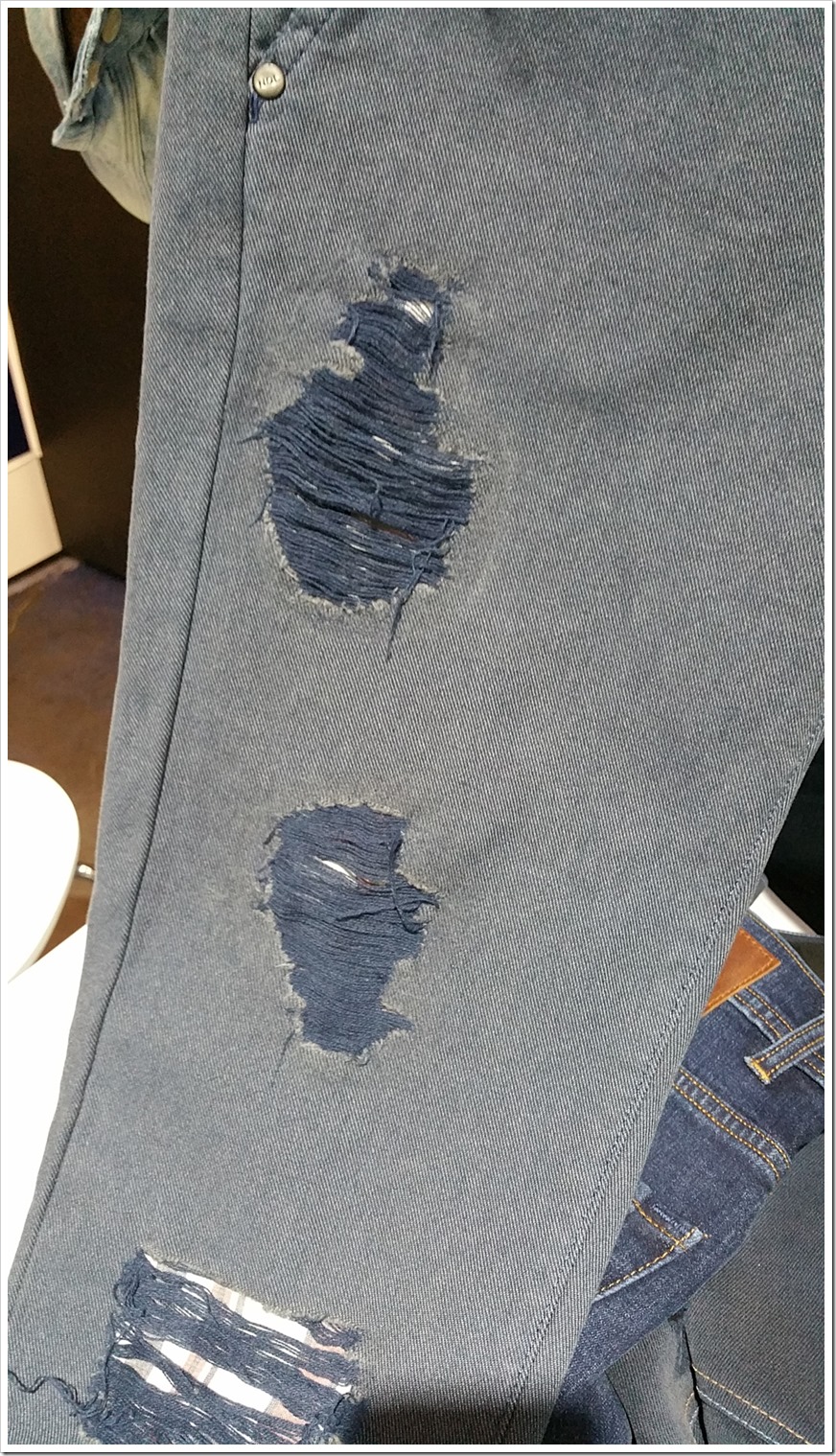 Raymond UCO – India
Color denims with smaller quantities
Neppy and hairy denims
Natural indigo and hemp
Jacquard weaves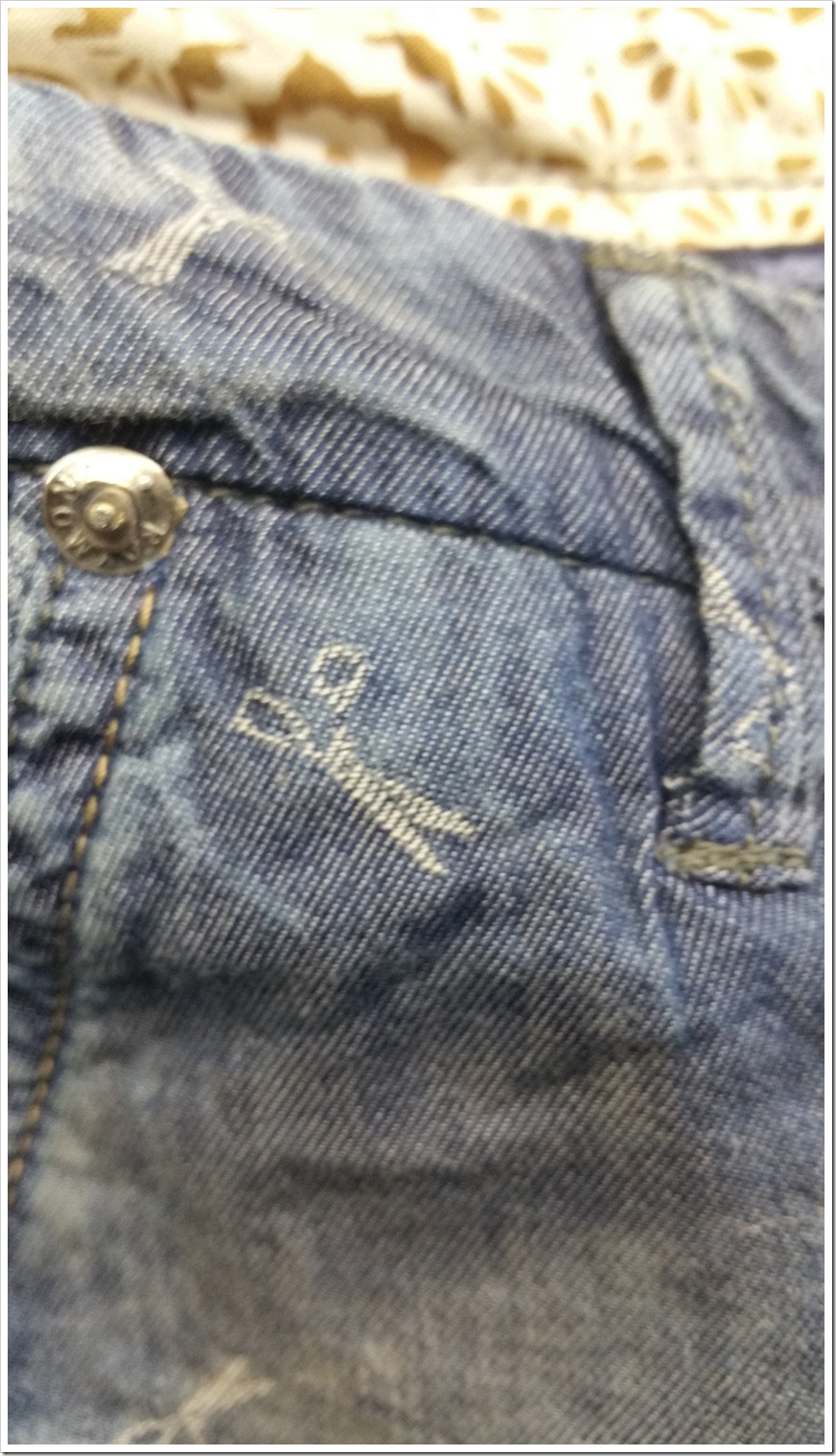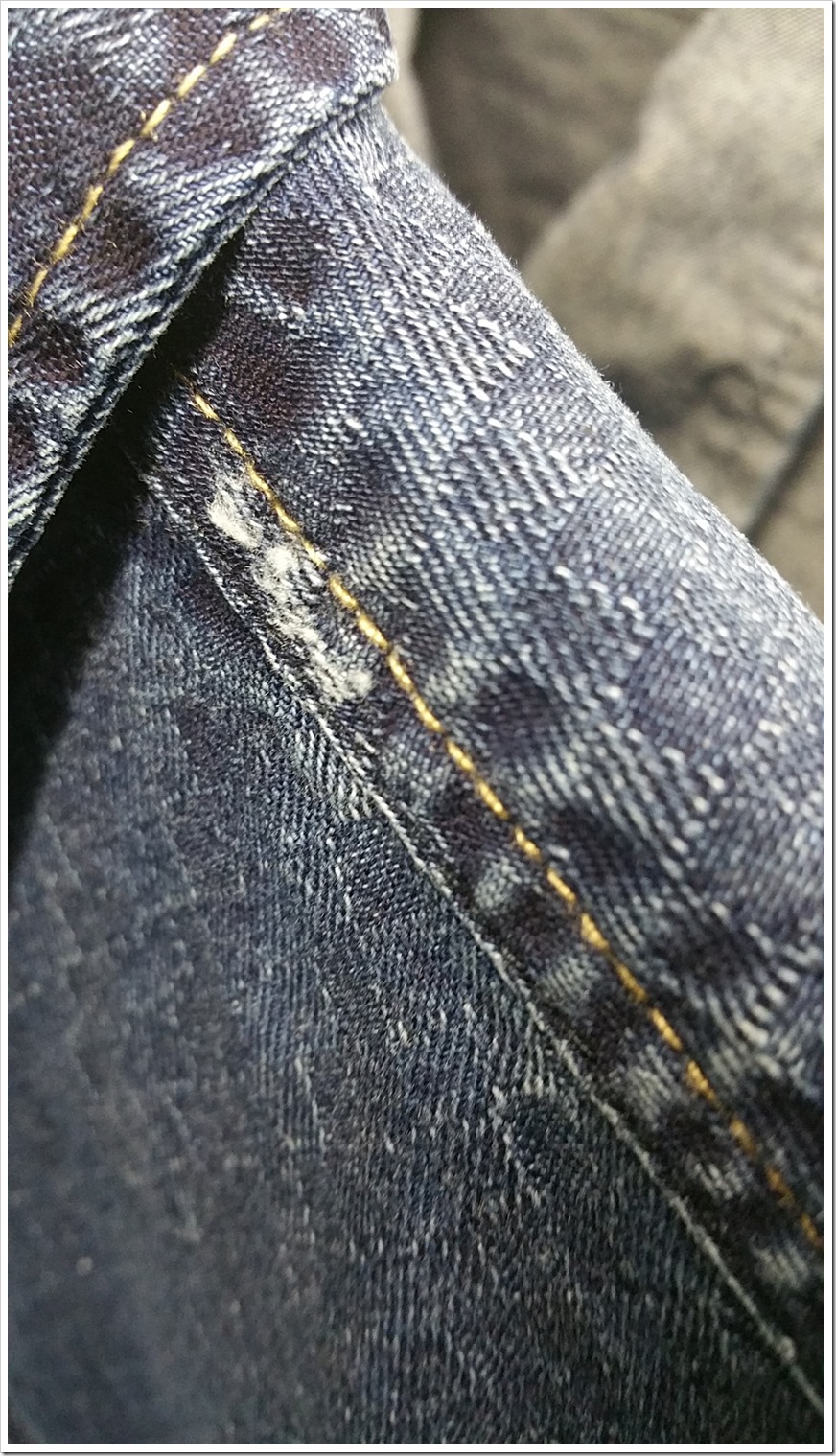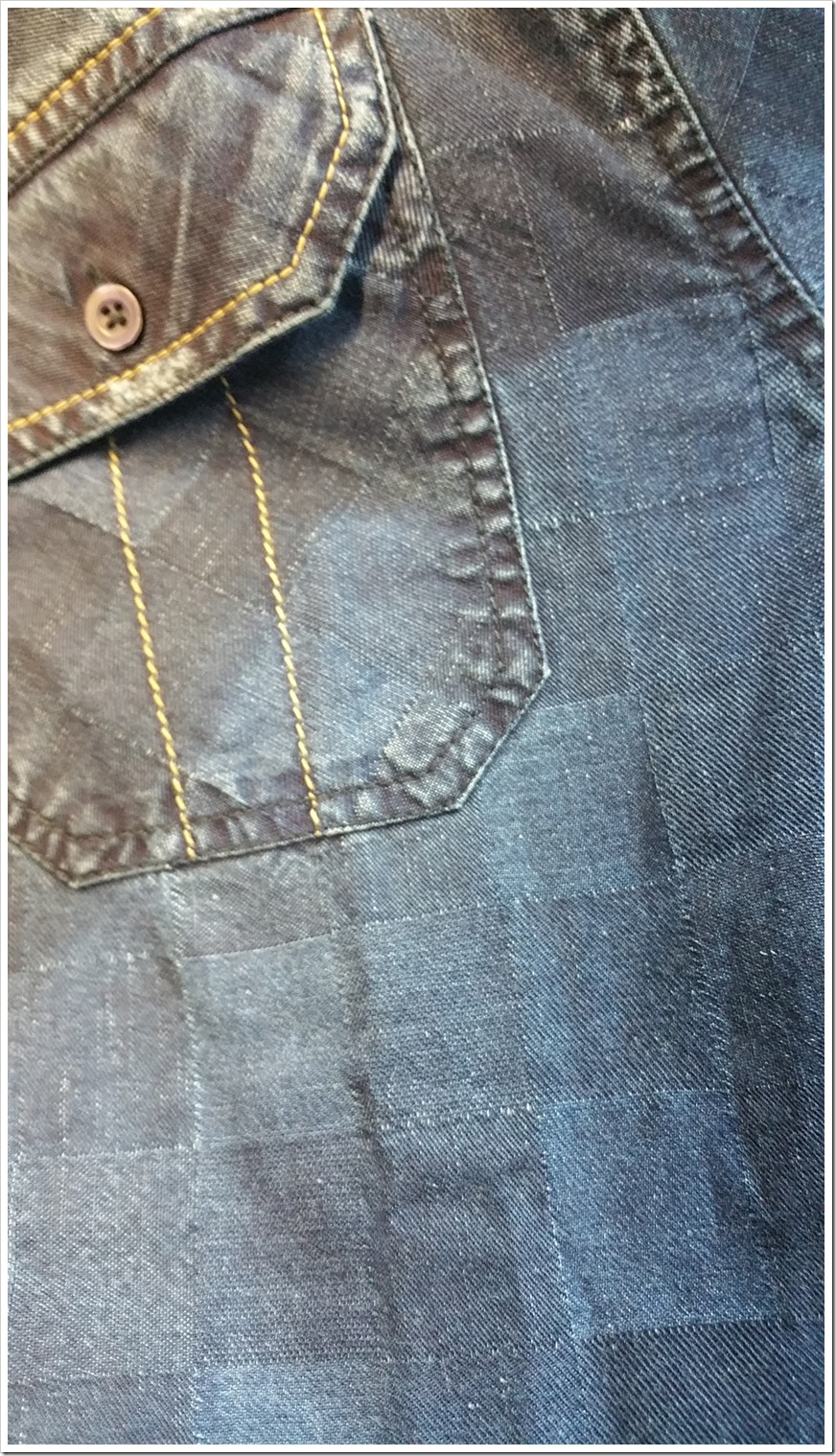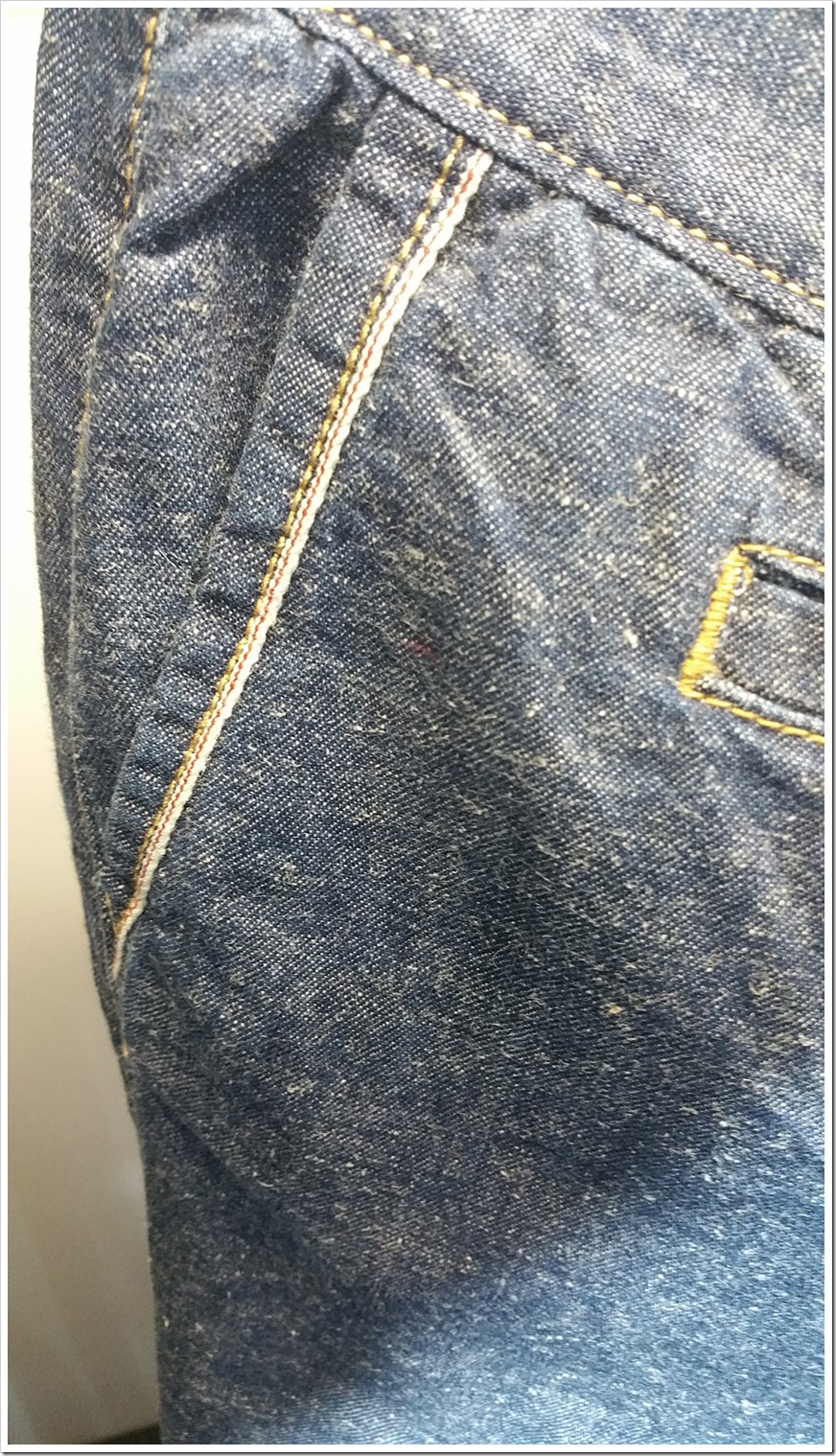 Vicunha – Brazil
Athletic denims using knit looks
T400 dual fx
Color play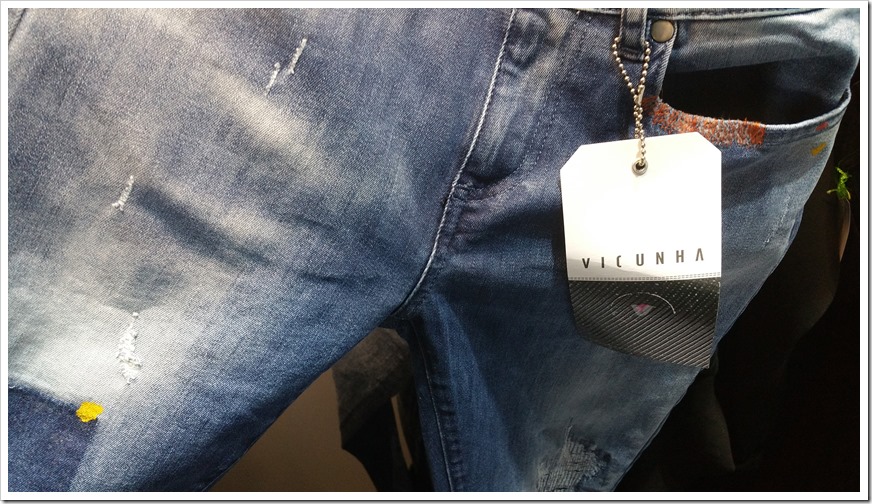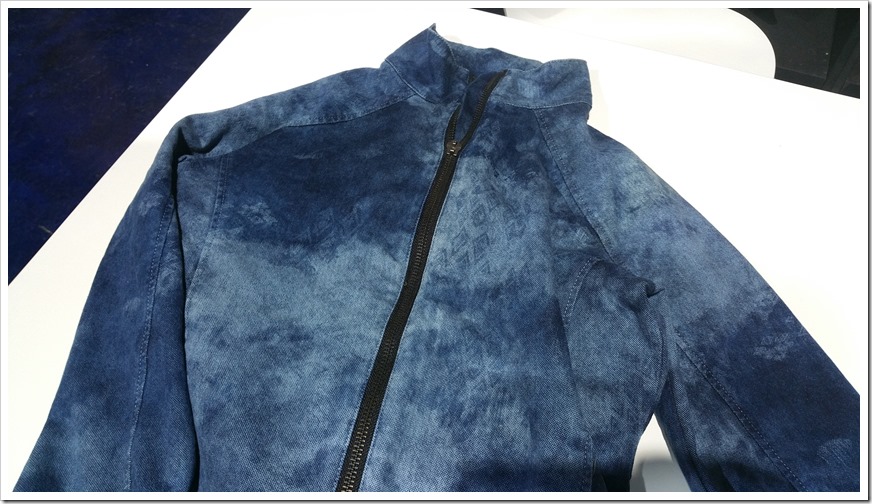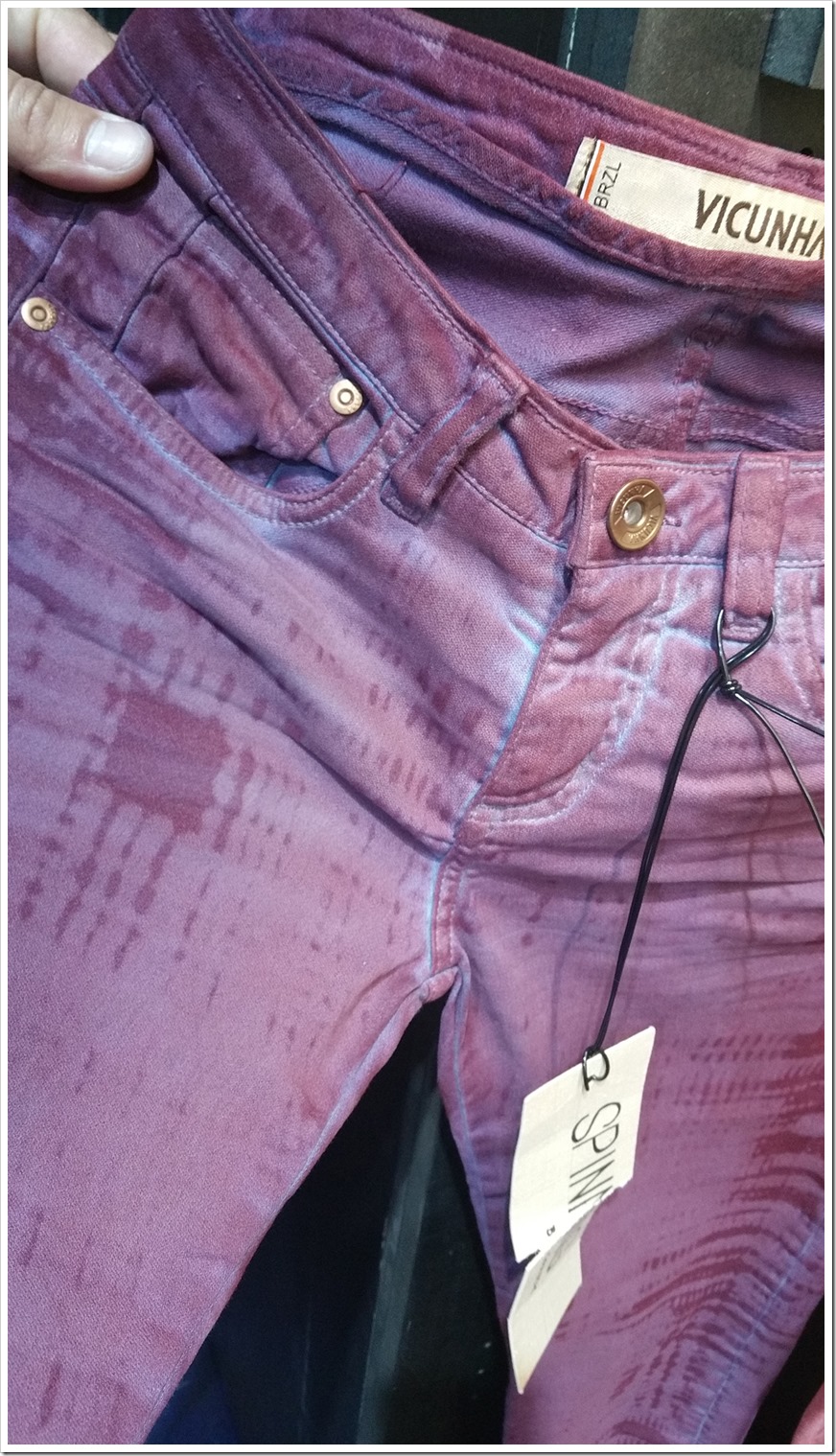 W Denim – Turkey
Sustainable fiber from corn
Rayon knits
Shape retention super stretches
Elegance blue – pure blue indigos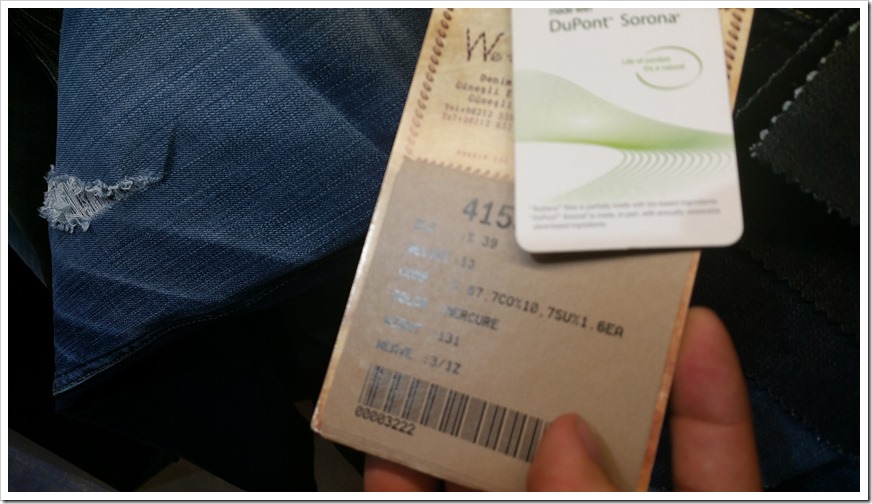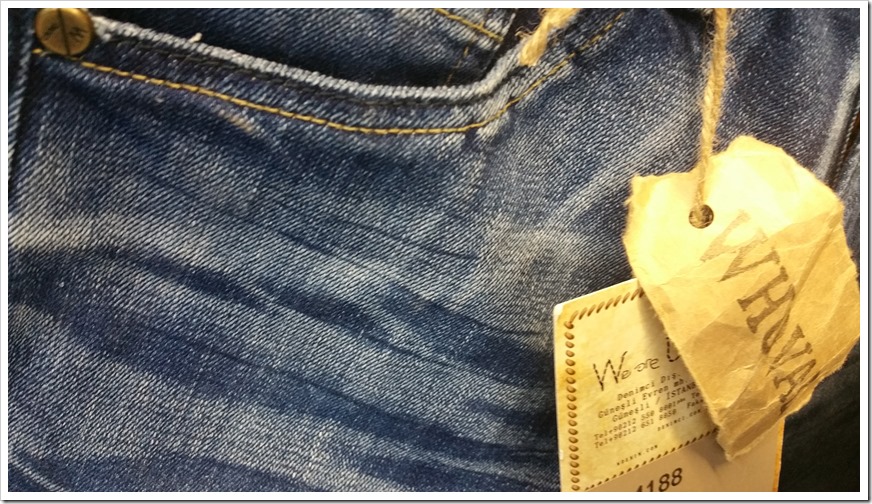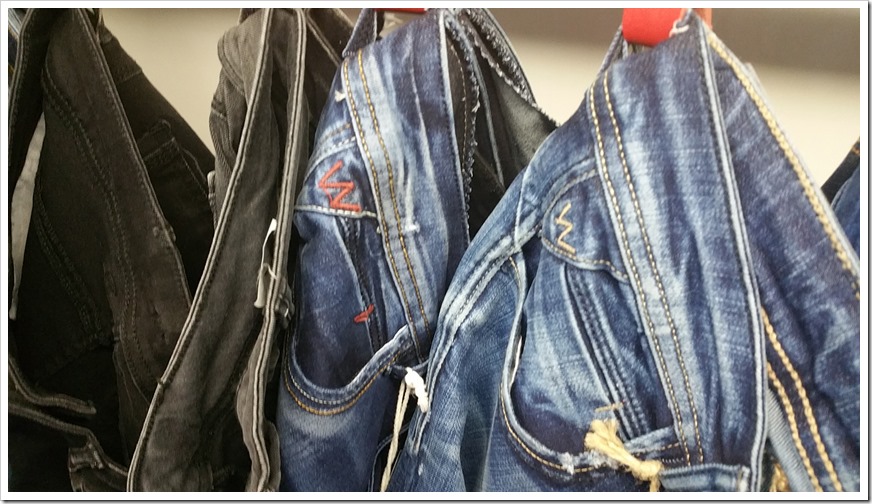 And here are some more looks from the show.