The 5th Edition of Denimsandjeans.com Bangladesh show ended on a great positive on 3rd March, 2016  at Dhaka.
The show had 30 exhibitor companies from Brazil, India, Bangladesh, Switzerland, Pakistan, China, Turkey, Indonesia, UAE and had over 1620 visitors.The highlight among the buyers' visit  was that of  Diesel Teams from Italy and India to the show and specially when it was the first of its kind in this region by the team.  455  companies and over 1620 visitors  from around the world  visited the show, among them being important retailers, buying houses, major factories , agents etc.  Some of the visiting companies  were :
Bestseller United India Pvt.Ltd., Beaumanoir Group,Cecil, Celio Sourcing, Cortefi El Commercial S.A.,Defacto, Diesel Italy , Diesel India, Eclorte Ingles, Ginatricot, Groupe, Beaumanoir, H&M, Itx Trading S.A, Kappahl Far East Ltd., Kik, Lc Waikiki, Levi Strauss & Co., Marks & Spencer, Next Sourcing, Otto International (Hong Kong) Ltd., Otto International Hermes, Puls Trading Far East Limited, Redpoint Jackets Limited, Shop Direct, Target, Tesco, Tesco International, Tom Tailor, Vf Asia Ltd., Walmart Services Ltd.\Crossline, Eco Sourcing Limited, Edcon (Pty) Limited, Ids Group, Indesore Trading, Indochine International, Krayons Sourcing Limited, Kwun Tong Apparels Ltd., Mark Designers Ltd., Nafisa Int'l Trading (BD) Ltd., Ovs Spa Con Socio Unico, Perry Ellis International, Poeticgem International Ltd, Puls Trading Far East Limited, Redpoint Jackets Limited, Sams Attire Ltd, Shelsham Trading Co. Ltd, Synergies Sourcing Bangladesh Limited, Tesco International Sourcing, Tex Alliance, Tex Styles BD Ltd, Tex Tech Co. Ltd., The Edinburgh Woollen Mill Ltd, The TMS Group, Yariqa Fashion, ZXY INTERNATIONA , Chantik Gapmentg Ltd., Dawngroup of Companies, Dekko Group, Design & Source Ltd., Dird Group, Elegant, Epyllion Group, Genesis Washhig Ltd., Jmc Jeans, Km Group, M&J Group, Mayc's Garments Ltd., MBM Group, Mohammadi Group, Nassa Group, Palmal Group, Panwin Group, Passion Jeans Ltd, Regency Garment Limited, Renaissance Group, Renaissance Sourcing Ltd., Standard Group., Sterling Style Ltd., Tusuka, Unique, Vertex Group, Vogue Tex (Pvt) Ltd,, Windy Group
The show had great response which enthused our exhibitors and made them give eloquent reviews for the show. The video below gives comments from some of the exhibitors who participated from far and wide.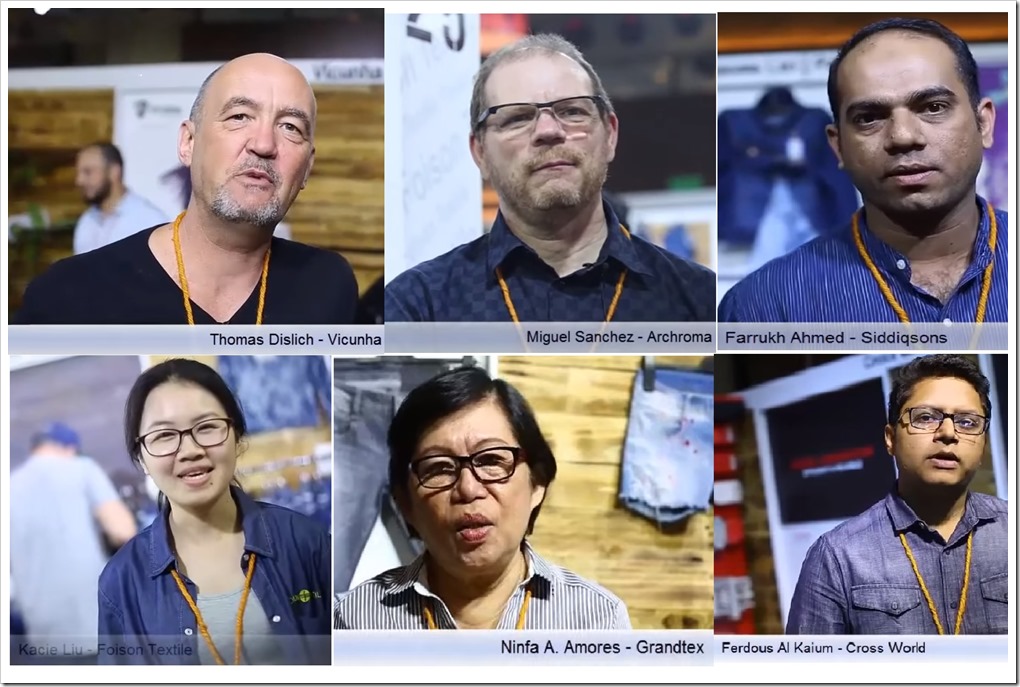 Denimsandjeans is not limited to being  a trade show but is a denim event where a number of activities take place and bring together the global  denim fraternity where they can share their views , ideas , new technologies , business propositions etc. and enable a closer bonding among them. The 5th show was no exception and a number of events took place including seminars, live video conferences, student competitions etc.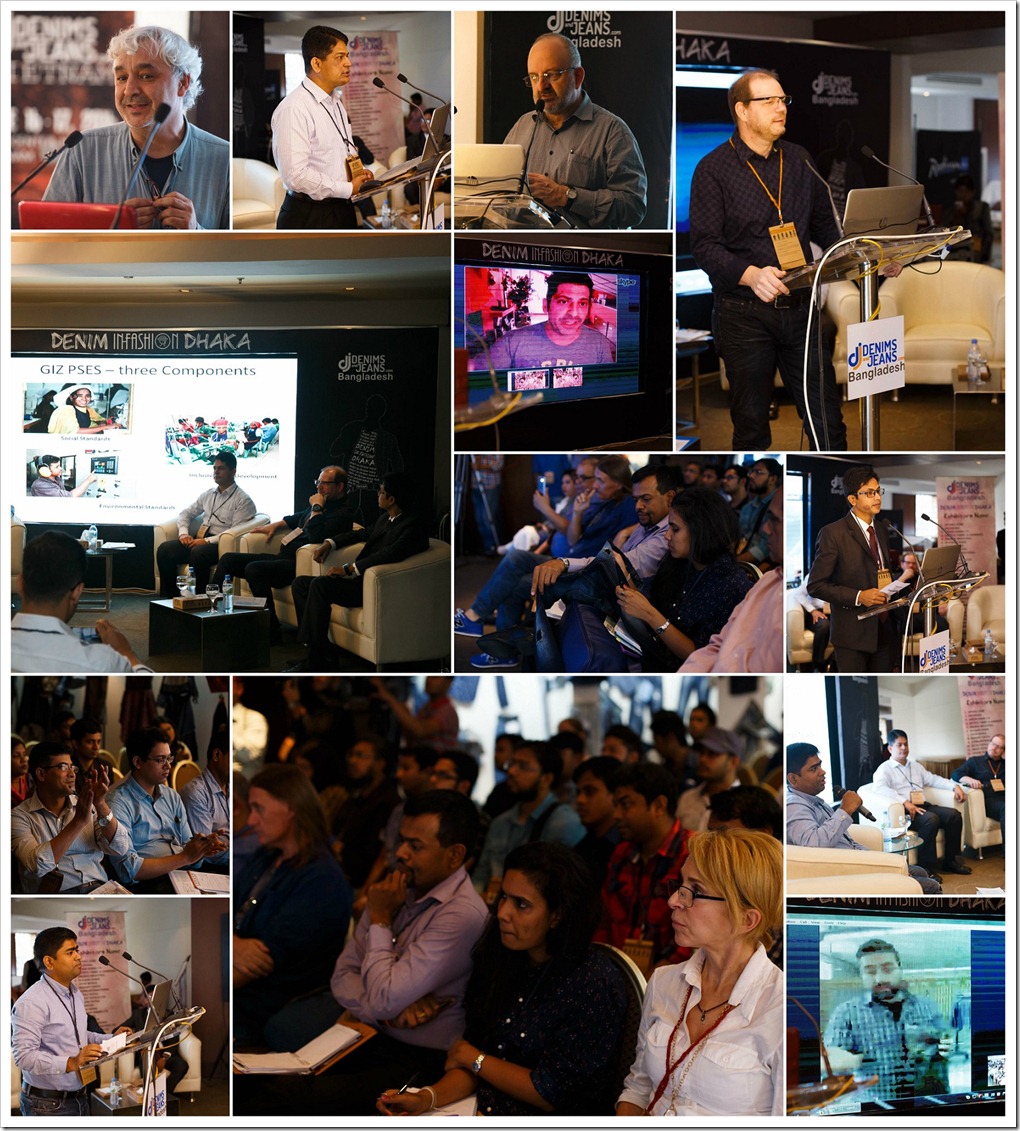 Global Denim Trends For AW'17- US/Europe/ Asia
Live Video Conference by Leopoldo Durante – Italy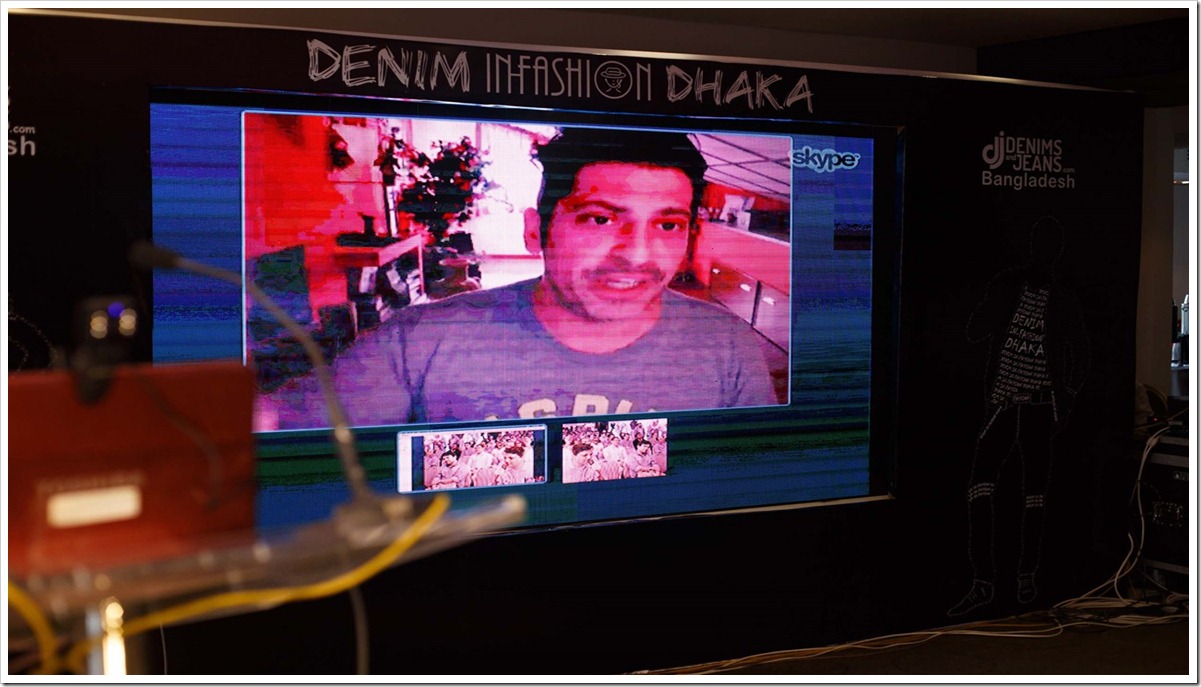 For the first time in any such show , Denimsandjeans organized a direct live video presentation by the Denim Connoiseur– Leopoldo Durante from Italy. Leopoldo is a denim veteran whose over 25 years experience in denim with some of the most respected brands in the industry including Evisu, Versace Jeans, Martelli, Levi's , Vf, D&G , Cavalli , Mustang and a host of other important names . He is also the Creative Director of his own eco friendly brand – Care Label . Leopoldo gave some insights into the latest trends for AW'17 for denim and how there was a large difference in the denim created in US, Europe and Asia. He also explained how these differences would gradually be reduced to bring out more natural and authentic denim over the next 2 years. Pl click here for his full presentation
Hi-Fashion Washes for AW'17
Live Video Presentation by Vasco Pizarro from Pizarro Laundries, Portugal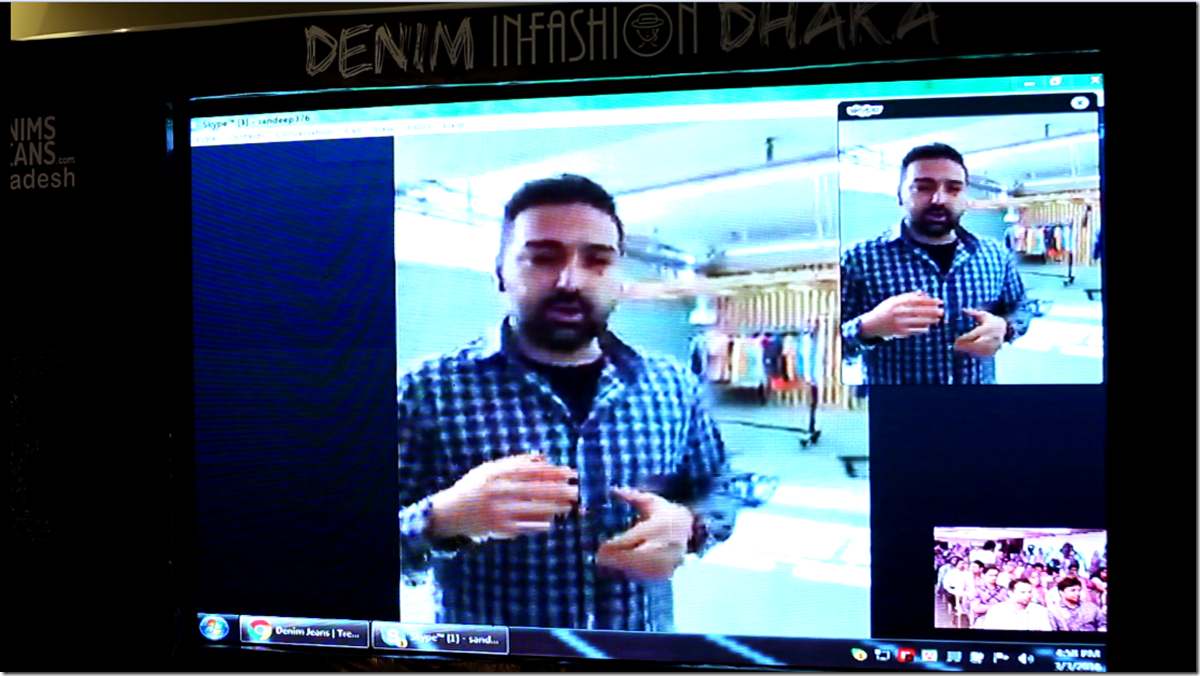 Another first where a live video presentation directly from the showroom of Pizarro laundries enabled the visitors at our show to be directly view the latest washes and wash trends in denim . Vasco displayed a large collection of Hi Fashion  washes, which their company is undertaking for AW17 . He brought out some intricate washings on jeans including distressing on multiple patchworks, multiple dyeing , intricate color spotting on jeans and distressing. One of the highlights of his presentation was sublimation printing on various denim and even non denim products including wool . One amazing wash which he showed was a complete change in wash look in the front and back panels of the jeans without having washed them separately !
Denim For Z Generation
A Presentation by Zafer Bozdag, Turkey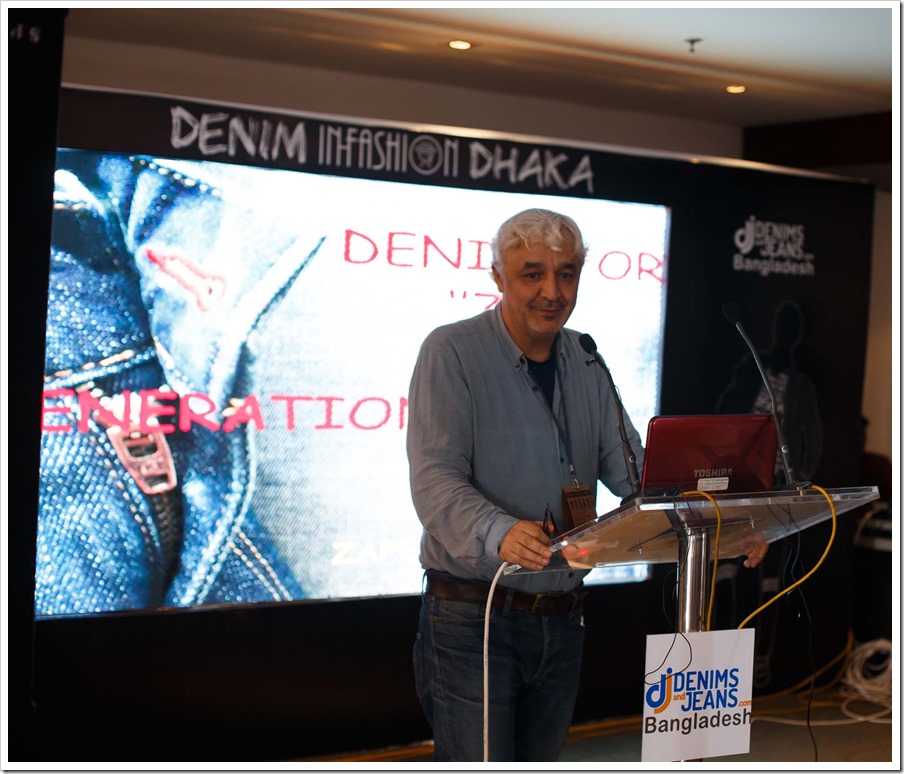 High Elastic Denim and beyond ,Constructions and Finishings in Superstretch denims

Discussion on problems and solutions
Zafer Bozdag, the reputed denim consultant from Turkey, once again brought out interesting an aspect of denims currently used by the young generation – the super stretches. He explained how the super stretches are being used by the in-brands and the problems faced by producers in using these fabrics . He explained with the help of a big collection of jeans (which the audience was happy to go through) , how the varying degree of stretches used can affect the garment and can cause great style or create problems. (detailed info on the same will be there in another post )
Practical Approaches To Sustainable Denim Production
A panel discussion organized by GIZ – PSES and moderated by Rodney Reed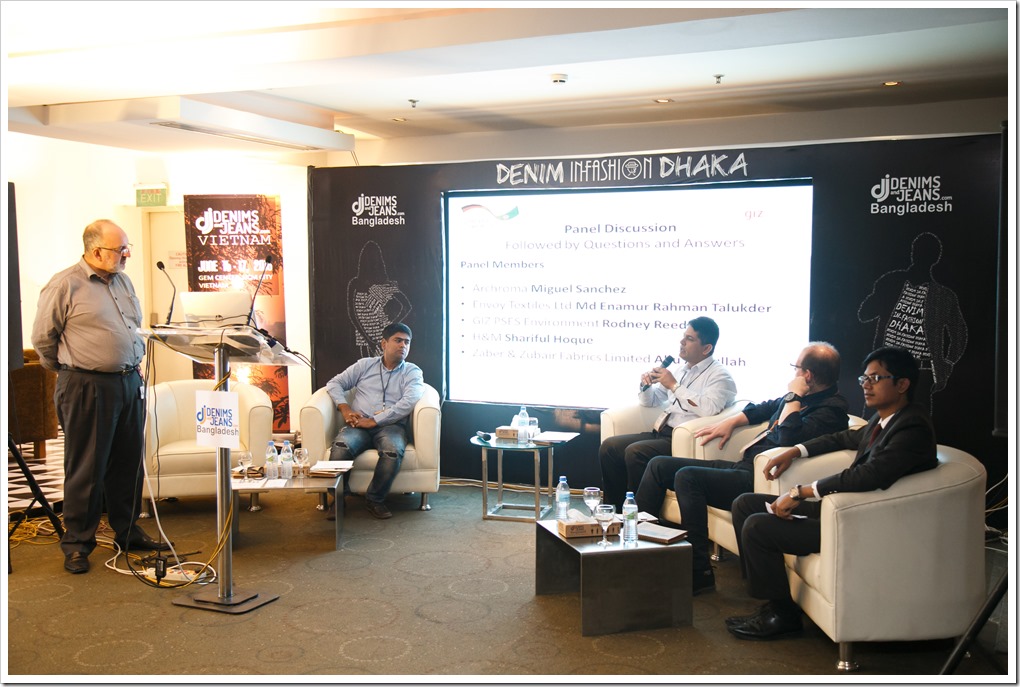 There was a great panel discussion organized by the GIZ which brought out some of the practical things that the companies in the supply chain were doing to create sustainable denim production.  Panelists from reputed companies including H&M, Archroma, GIZ PSES, Zaber Zubair and Envoy Textiles shared their experiences and practical approaches to sustainability that they have been following in their companies .
2nd Bangladesh Fashion Students' Denim Design Contest
Taking forward  from our last show, we  organized for the second time a competition among the students of Fashion Universities of Bangladesh to bring out cool designs with the theme ' Hi-Fashion Denim '  . The students brought out some outstanding designs which made it very difficult for us to select the best ones !  In fact the task to select 15 best to go for voting by visitors at our show was very tough . Besides , for the first time, we brought these collections on the runway during our FASHIONIM event on 2nd March.  The designs  very much appreciated by international audience at the show.
The students were guided by Ms Anna Troupe – a social  and a teacher . They were also helped by , Mr Tanvir, Mr Arief Labu , Mr Jamil, Mr Rubaiyat and of course our own teams in Bangladesh  and India .
The best 15 designs were put to vote and  visitors and exhibitors to the show voted on same . In the collage below can be seen the sketches initially prepared by the students and later converted into fabulous garments.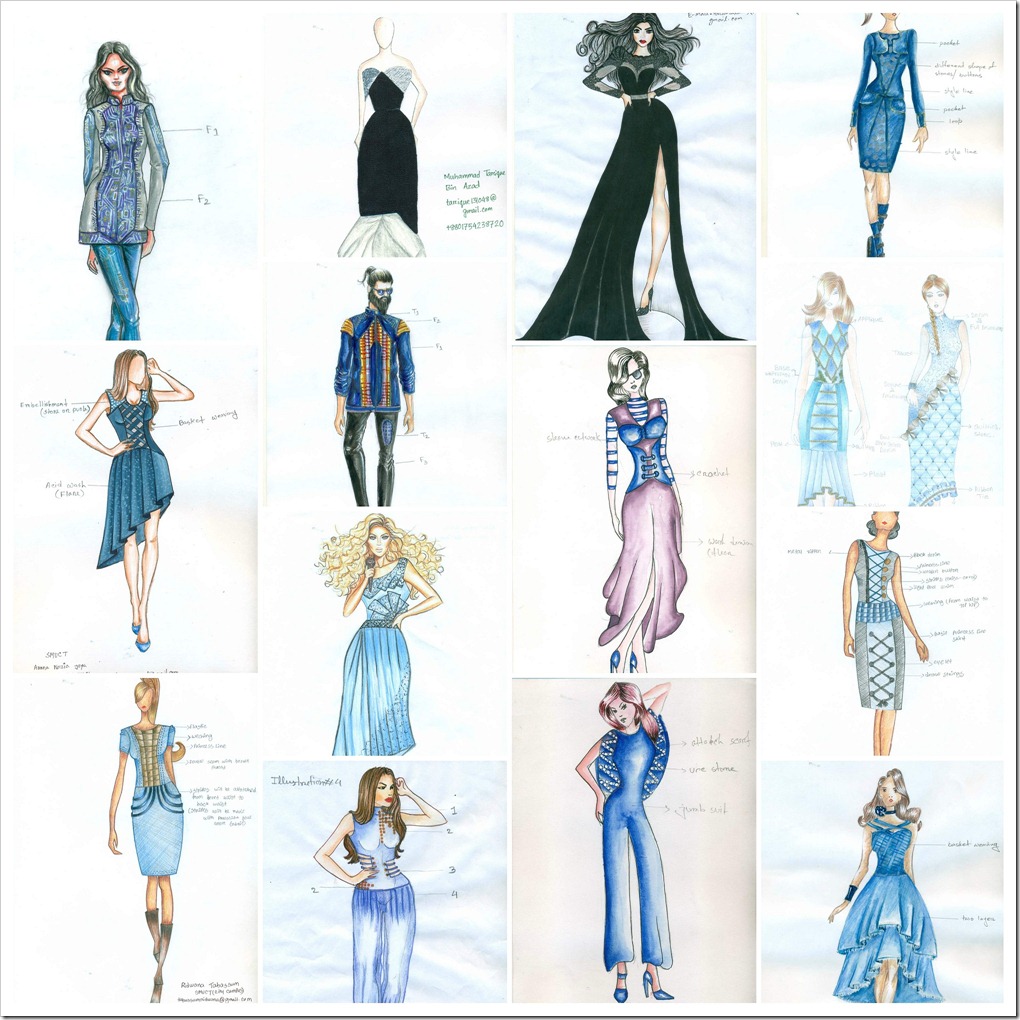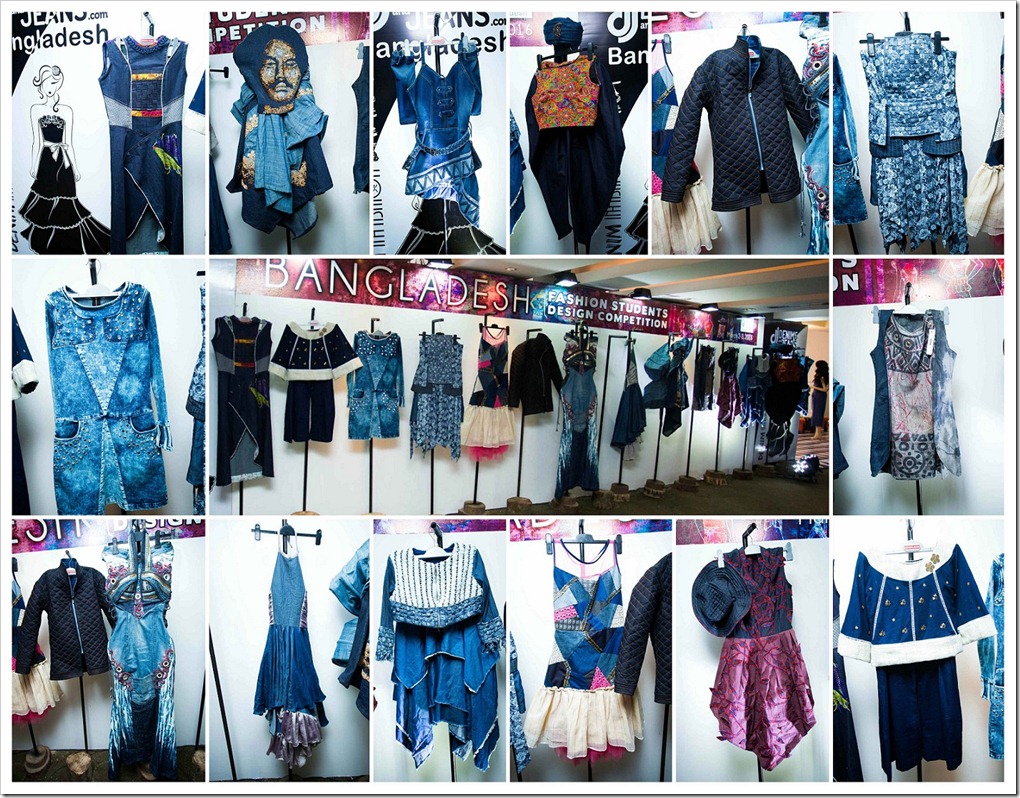 Shovon Majumder, SMUCT (middle) secured 1st position, Fatema Zohoro, SMUCT (right) secured 2nd position, Shamim Ara Nasrin, NIFT (left) secured 3rd position at 2nd Bangladesh Fashion Students' Denim Design Contest. Besides the award from our show, the three winners received a sponsored cash  prize by Vicunha Textil, Brazil . They also gave the wonderful denim glasses (made from their fabric) to the first prize winner and the main guide .


FASHIONIM – The Runway Show
Bringing out the FASHIONIM for the third time, we had exclusive collections from two of our exhibitors and great companies – VICUNHA , Brazil and ENVOY TEXTILES – Bangladesh . Their  beautiful SS'17 collections set the stage of fire  !
VICUNHA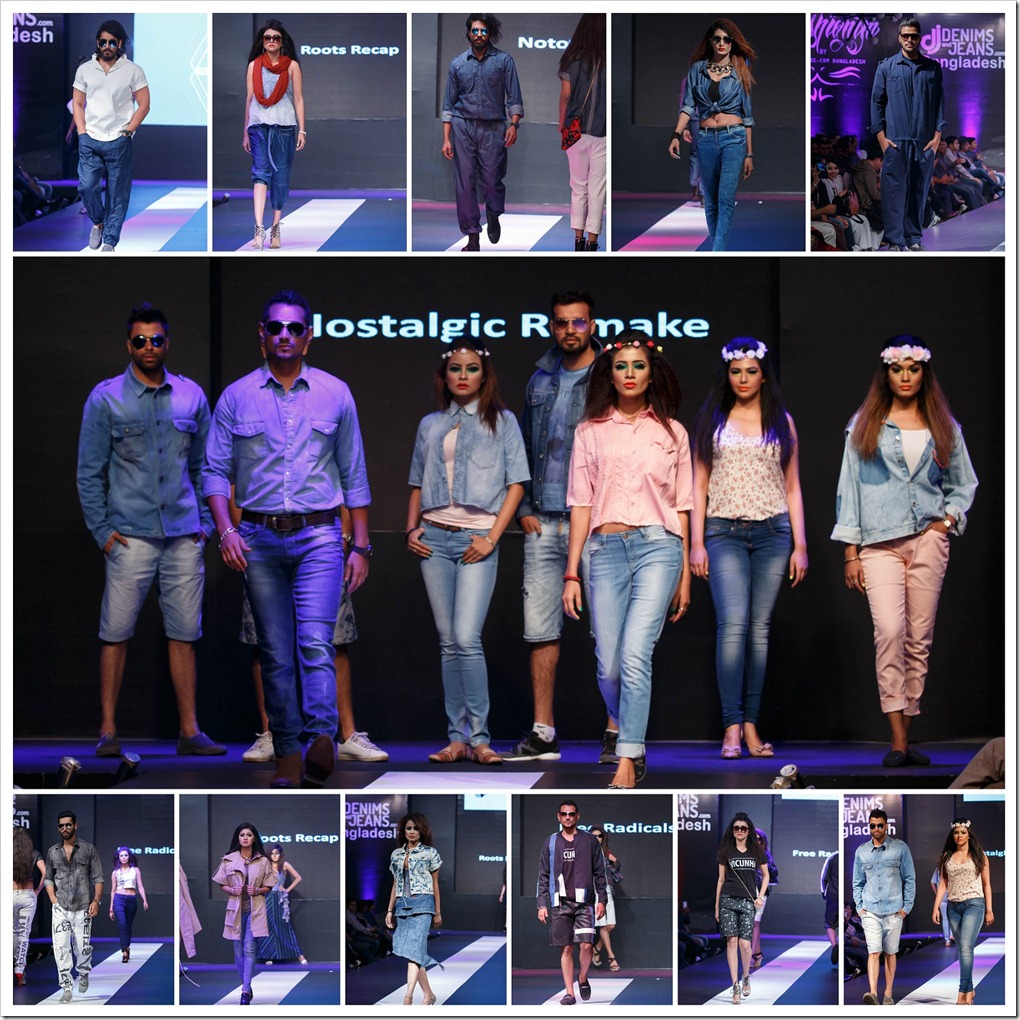 ENVOY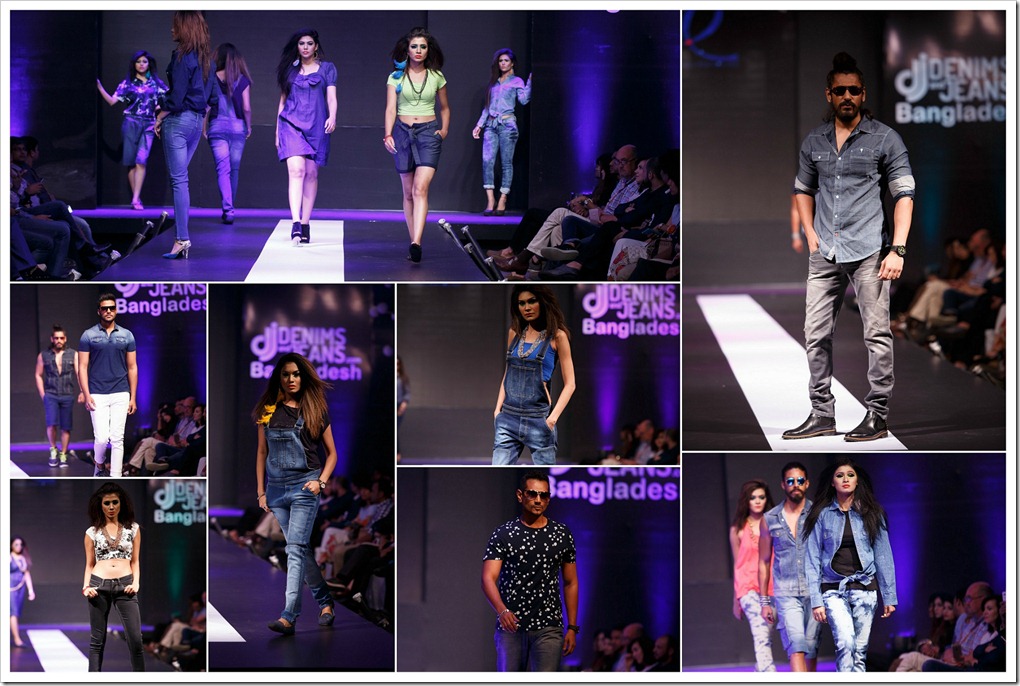 STUDENTS' GARMENTS
The highlight of the FASHIONIM event was the designs created by the students. These designs, catering to the Haute Couture , were amazing and brought out the