Taiwan is a place not normally  associated with denim. However, the people here love denim and there are some cool stores which keep very selected denim labels with them. We will look in this article some details about these stores.
Most of the denim stores in Taiwan have American Casual style as their focus. This article covers some of the most renowned ones in Taiwan's capital Taipei. Each has its own strength, they've been establishing solid foundation for at least 5-10 years. The reason why American style is so popular there today has everything to do with them.
As a denim enthusiast, these are a must-visit if you ever stop by Taipei.
JEANSDA has been striving to search and make use of the best materials and the finest craftsmanship available in the world in its jeans tailored to fit Asian. Their dream is not to change the world, but to create something that jeans lovers have been long waiting for.With numerous coveted detail they are also deemed as the first premium denim label aiming to bring the highest standard Japan-made denim to people in Taiwan.
The brand motto is "Born to love jeans".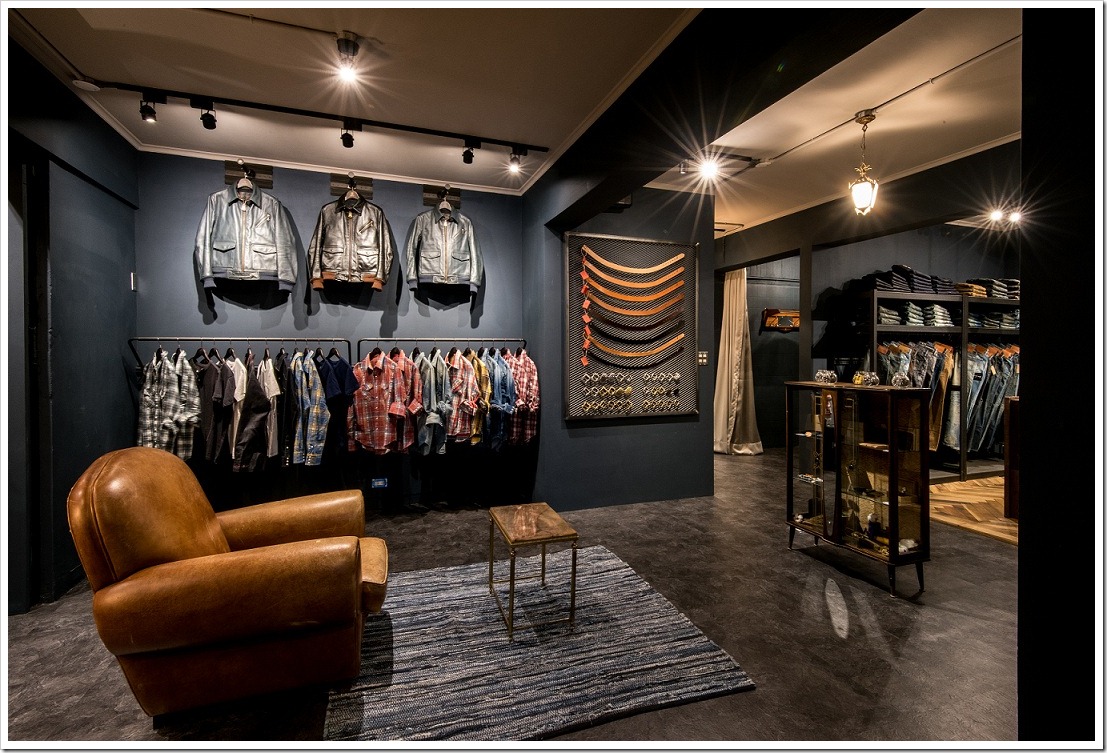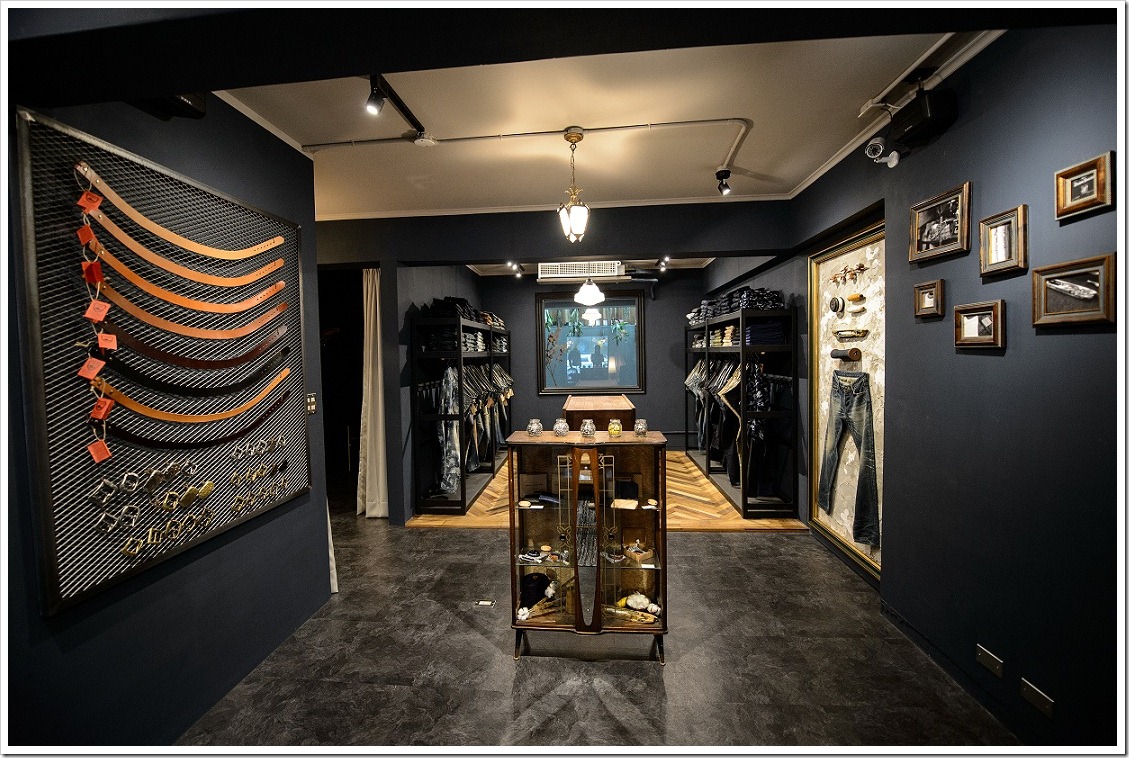 Address:  No.95, Ln. 74, Sec. 3, Bade Rd., Songs an Dist., Taipei City 105, Taiwan (R.O.C.)
The Thurs company was set by Taiwanese Designer Bryan Lin in 1999, his design influenced by high-end fashion, vintage clothing and biker style. The Thurs is committed to bring the high quality denim and related products to Taiwanese market. All of the Thurs original products is tailor made by Taiwanese craftsmanship using fine fabric in their own collections.
They also feature high quality brand from all over the world, such as Lewis Leathers from Great Britain, Freewheelers from Tokyo, Full count brand from Osaka, Stevenson Overall from Los Angeles, Roll from Tokyo and the signature bike brand Backbone. You can reach the best craftsmanship products at one store in a time!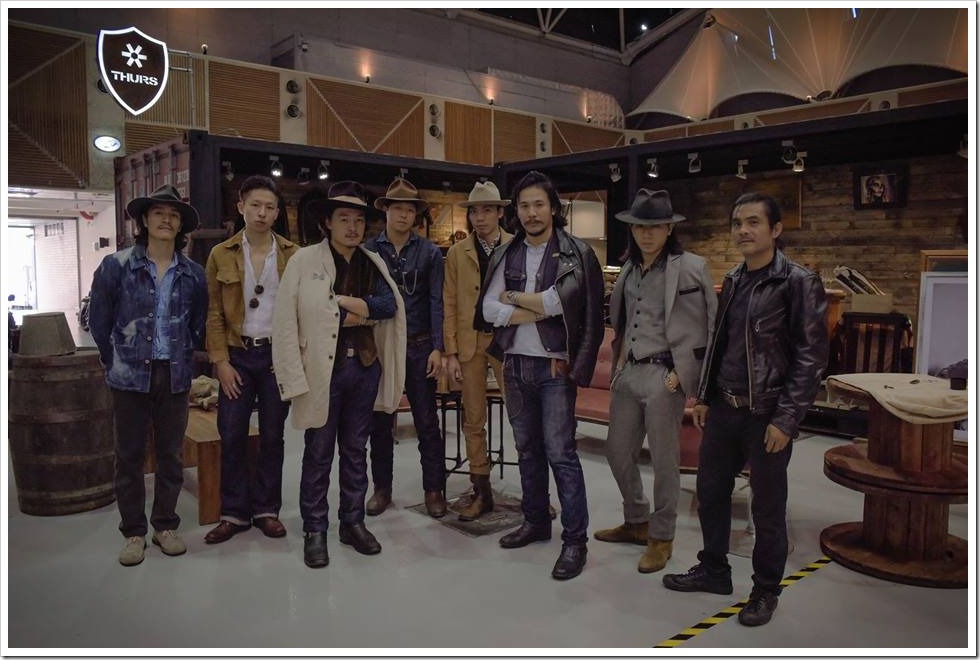 Address : Thurs Taichung (HQ) No.320-10, Jingwu Rd., North Dist., Taichung City 404, Taiwan (R.O.C.).
                    : Thurs Taipei No.1-3, Aly. 35, Ln. 181, Sec. 4, Zhongxiao E. Rd., Da'an Dist., Taipei City 106, Taiwan (R.O.C.) , Tel : +886 2721 0501
Take5 Taipei Shop :
TAKE5 Taipei Shop has been established for 7 years since 2009. They are committed to set the trend of the American Leisure Culture in a Japanese fashion. It is called "アメカジ".
The main brands in the store: From Pherrows, the brand that favors for American Leisure Culture to StudioDartisan, the brand that has been studying denim fabric for 37 years.
To the Top Collection, Samurai Jeans, from Heavy Oz. TAKE5 Taipei Shop will provide you the best customization experience. From choosing the thickness of the fabric to altering the product to customers' desire.
The product selections in the store include not only denim jeans, flying jackets, but also rider helmets and many more. Whether you are a fan of Work style, Early Gentleman Style or Bikestyle, they provide a variety of products that surely will meet your need.
Locating in the East District of Taipei City, they are not only servicing local customers but also attracting many foreign visitors with the blooming tourism in Taiwan. Moreover, they providing those great brands that everyone familiar with, and also co-branding with them to introduce new editions from time to time.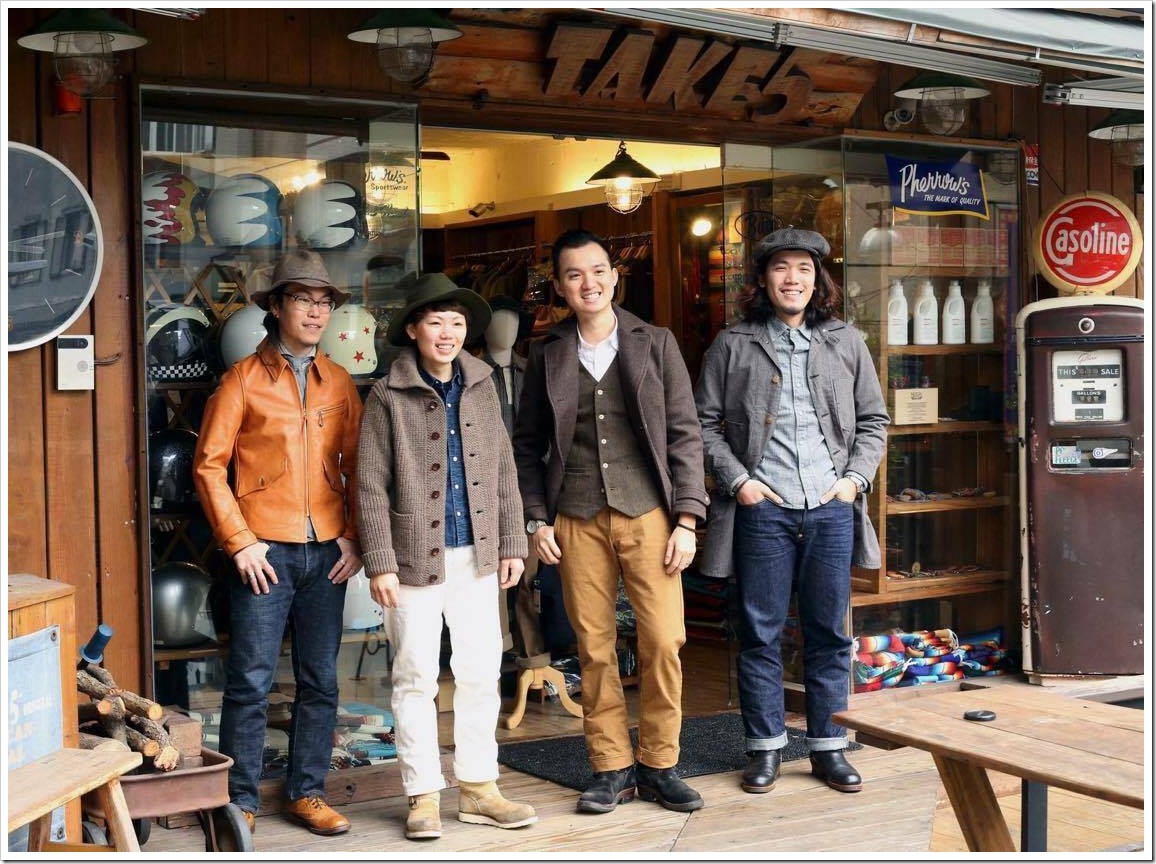 Address:  Dunhua South Road, 2nd Floor, No. 36  177 Lane, Daan District, Taipei City, Taiwan , Tel : +886 2 2711 8262  , E-mail: tw@take5jeans.com
At Faith Co. you can find brands including S.F.K. , The W & Anchor Bros. Clothing, Mister Freedom, Sugar Cane, Buzz Rickson's, Cheswick, The Real McCOY'S, BUCO, Joe McCOY, Japanese denim and also comprises some of antique furnishings , vintage goods.
They using the UNION SPECIAL 43200G chain stitch hemming machine to do denim hemming service.
The Faith original products usually integrate many antique materials, such as old fabric, vintage buttons, old metal, and so on.
The style of the products is designed in order to reflect daily life.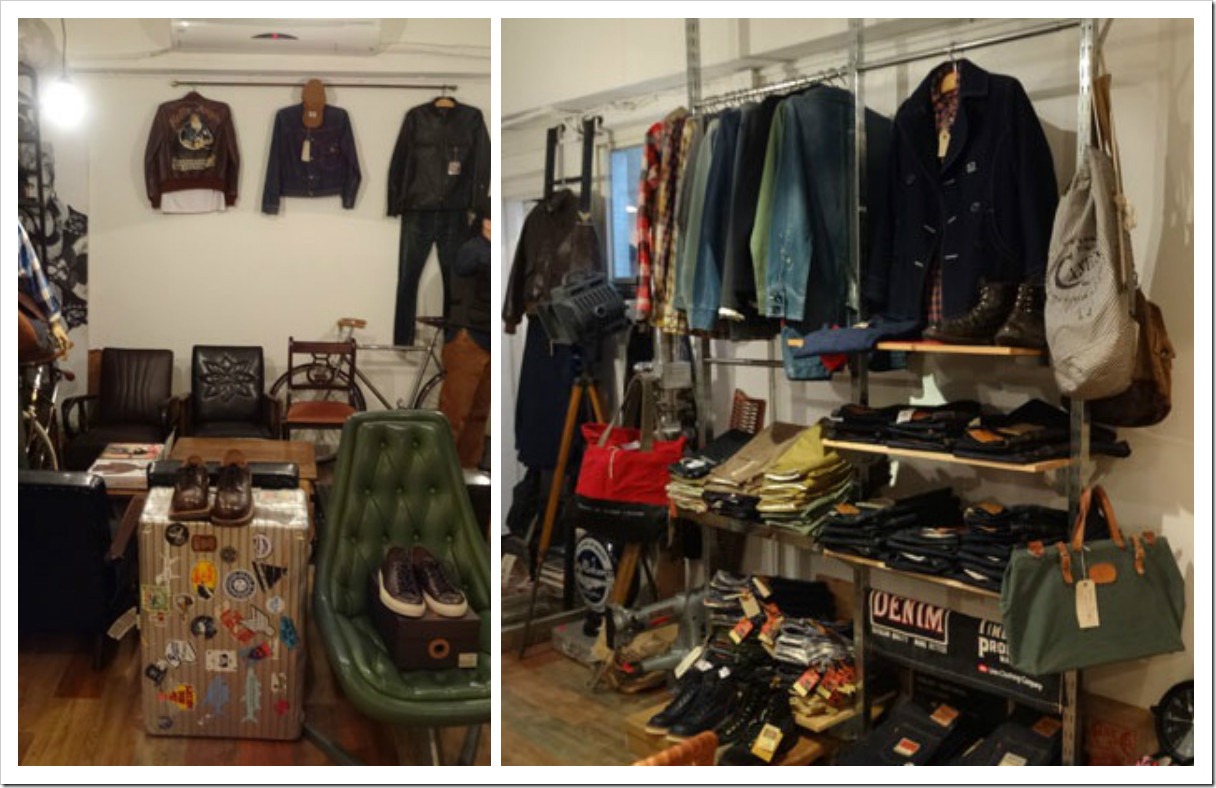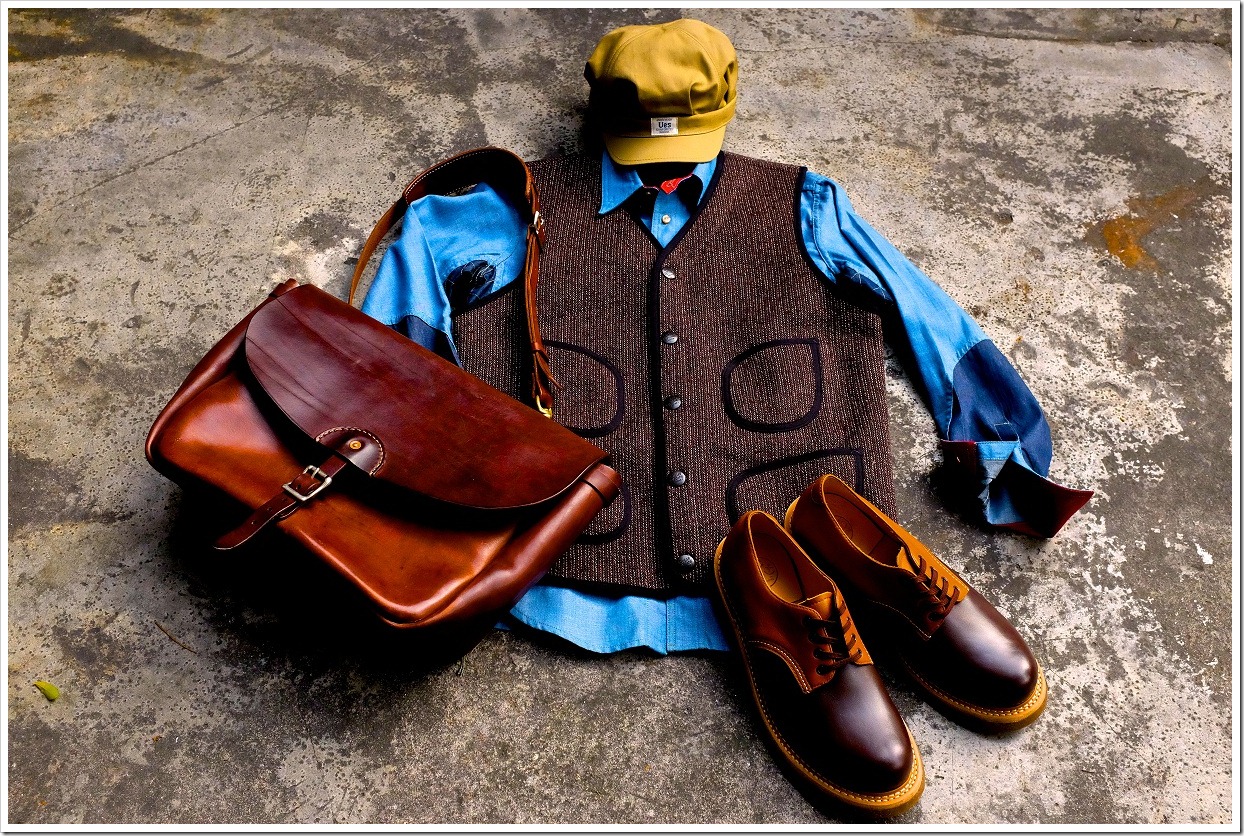 Address: B1., No. 39, Lane 205, Sec 4, Zhong Xiao E. Rd., Daan District , Taipei, Taiwan 10690 , Tel:  +886287718861 , E-mail: faithsfk@gmail.com
Blue Beach Denim Shop :
Blue Beach is a newly open concept store in capital Taipei, currently featuring Nudie Jeans and Wolverine Heritage as heart of their collection and continuing its expansion. In the store design they assembled a wall of different quality woods to illustrate the idea of endless possibilities, just like how denim evolves.
At Blue Beach they share the love for beautifully worn out garments with denim heads no matter where they're from.
They called themselves"people reside by indigo blue", who are dedicated to bring the best denim into people's daily life.Everything you need to know about denim and Nudie Jeans can be found there. And they will certainly welcome you to their denim paradise!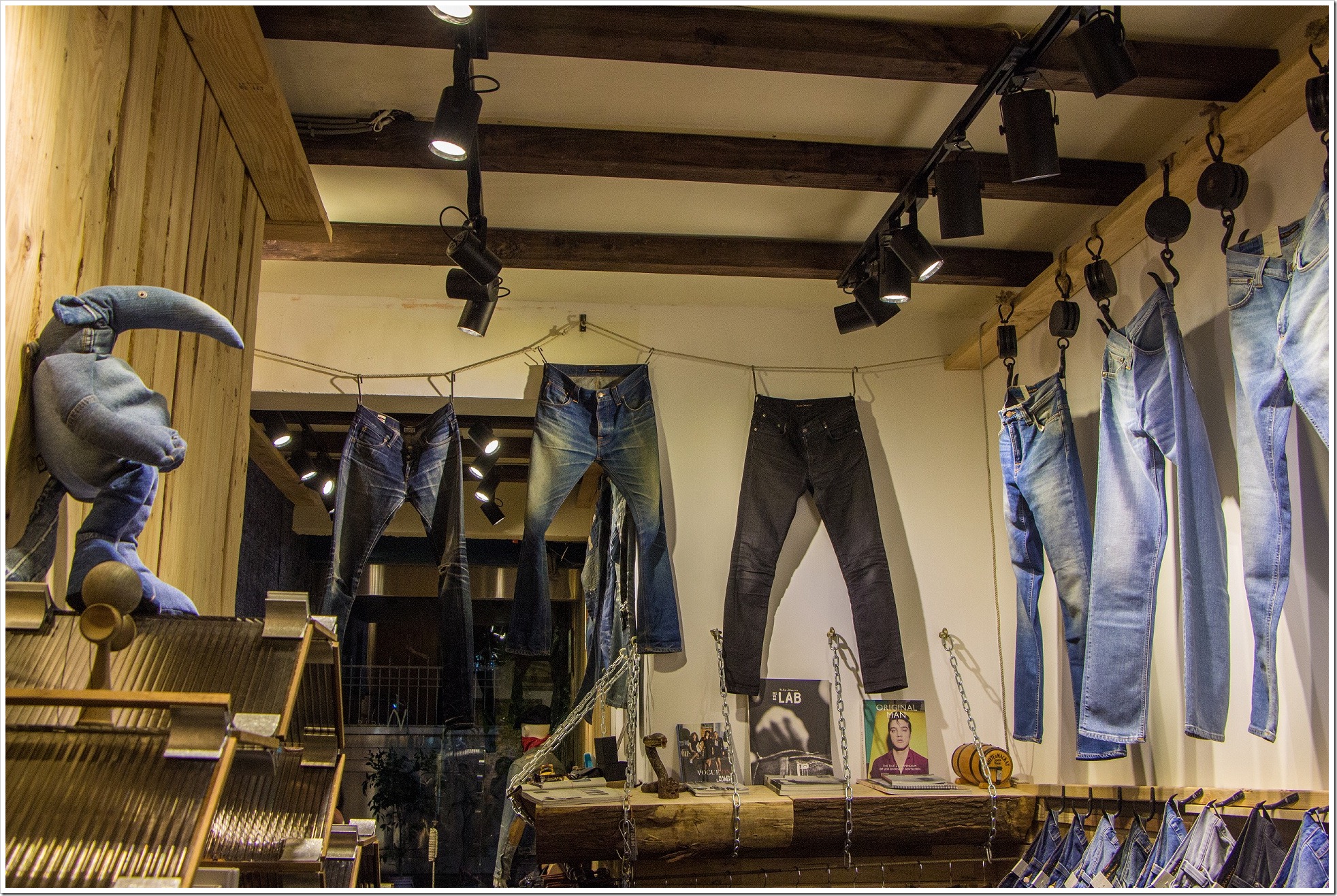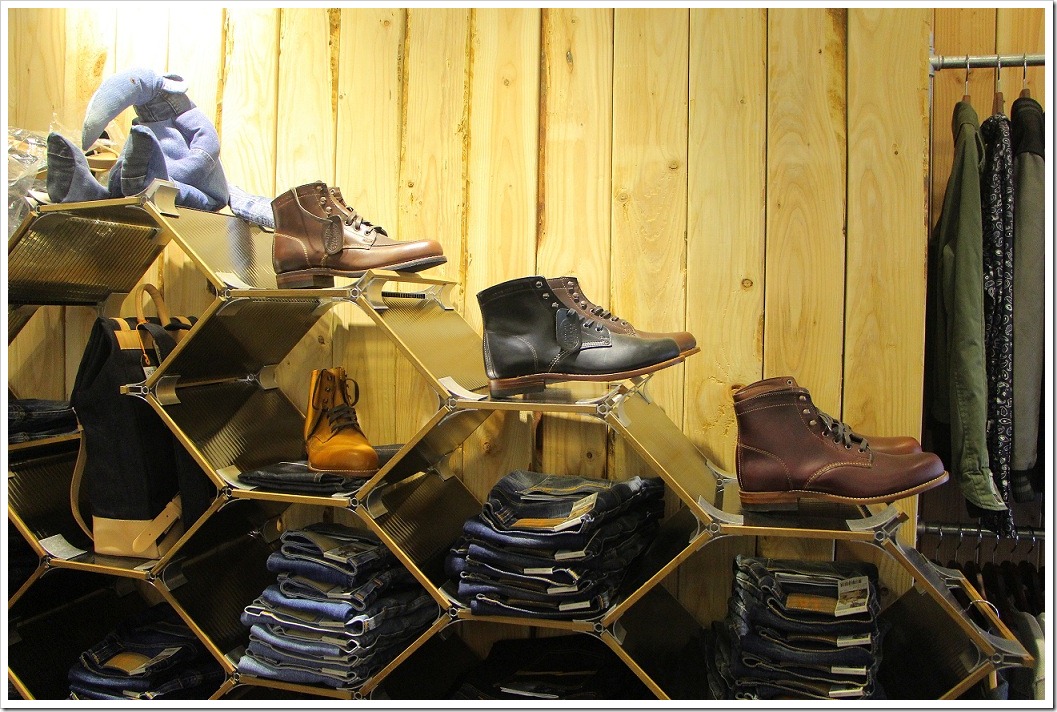 Address: 241, Taiwan, New Taipei City, Sanchong District, Sanhe Rd. Section 4, Lane 218, No.5. , Tel : +886 2 2287 8780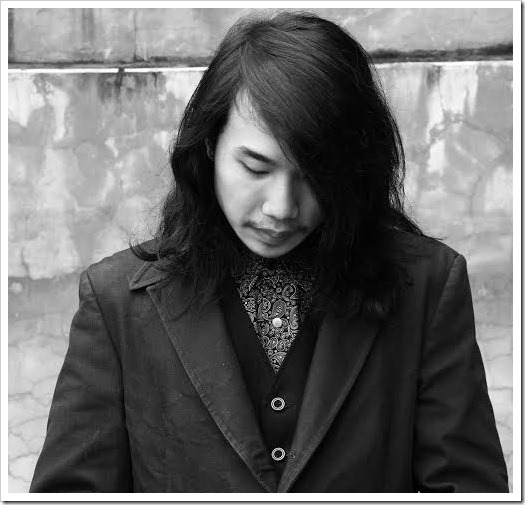 This article is submitted by Mr. Sven Lu from Blue Beach Denim Shop
Bio –  Sven began his journey with first pair of dry 3 years ago. With passion to share the love for weathered garments and care of the environment. Sven has made his way to top Nudie dealer in the country. He's still pretty raw and paving his way towards a brighter blue!