The First Denim Show in Vietnam by Denimsandjeans.com concluded with a very encouraging response on June 17 at Gem Center, Ho Chi Minh City. With 1025 visitors in 2 days in this invite only show , the market showed great interest in the event. Vietnam is the fastest growing apparel exporting country in the world with about $27 billion of exports of garments and textiles in 2015 and expected to grow to $30 billion in 2016 (as per VITAS Vice Chairman Mr Dinh Truong)
The show was inaugurated on June 16th and many Key VIPs from the Vietnamese Apparel and Textile Industry including Ms. Pham Minh Huong– Managing Director of VINATEX , Mr. Nguyen Dinh Truong-Vice Chairman of Vietnam Textiles and Apparel Association (VITAS) , Ms. Nguyen Huong Giang-Acting Director of Investment Promotion Center South Vietnam (IPCS)-Ministry of Planning and Investment.graced the event by their presence. The show was also graced by the presence of Ms Smita Pant – The Consul General of India to Vietnam .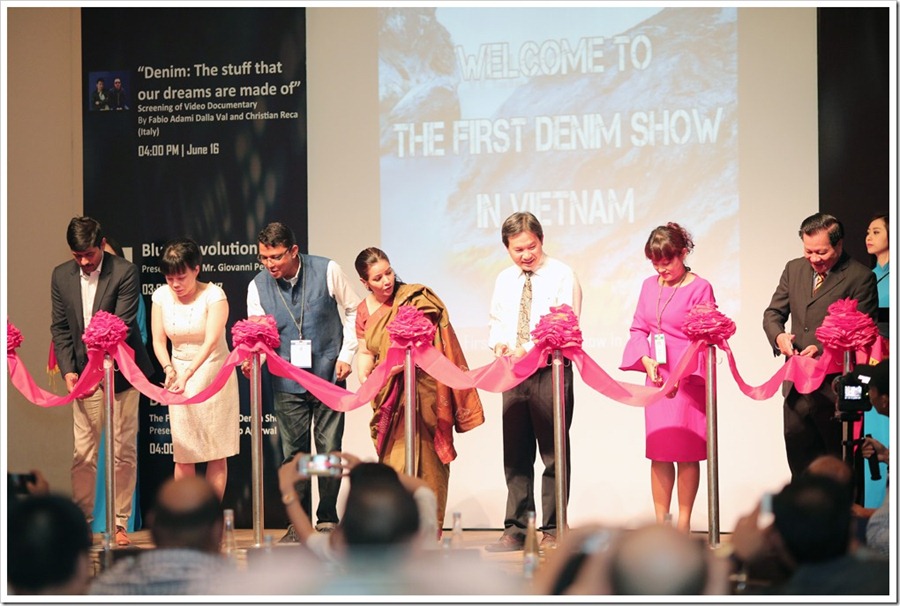 37 exhibitors from different regions participated in this show including five companies from Vietnam. Top buyers, retailers, brands and factories from Vietnam and from other parts of the world including USA, Japan, Korea, Hong Kong, Germany, Italy, Spain, Indonesia, India, Thailand,Taiwan, Bangladesh,Cambodia and New Zealand etc visited this show from the very first day of this show. Retailers Including Inditex(Spain), Hugoboss(Germany), JC Penny (USA) , Gap Inc ( HongKong), Coach (Newyork), Target Sourcing ( USA, HK and Vietnam) , MGF ( Hongkong), S Oliver ( USA,Hongkong,Vietnam), LF Sourcing ( Hongkong ,Vietnam) ,YAGI ( Japan ,Vietnam), Walmart Global Sourcing ( Hongkong,Vietnam),PVH ( Honkong),VF Corporation (Hongkong) , NewTimes Group ( Hongkong,Vietnam) ,Edwin Brothers ,Hermes ,Original Marines,Myami and many others visited this show with their respective teams. Buying houses and Factories including Saitex, Asmara, Phong Phu International, Potrade Garment JSC,Vinatex, Saigon 3 Garment Joint Stock Company,Triumph International,Tom Tailor,Indochine International, Gloria Jeans,TP group,Lucretia Apparel and many others visited our show . Besides a number of important factories using denim fabrics from Vietnam joined the show. Over 326 companies from more than 26 countries from the globe visited the show and made this show successful. The visitors were very happy to see the collection and standard of products which were brought by our exhibitors.
Besides the trade show, there were four key seminars organized by Denimsandjeans.com. On the first day of the show, Jeanologia from Spain held a seminar titled – "Vietnam Horizon 2020" by Mr. Borja Trenor Casanova and the focus of the presentation was to analyze the past and current situation of Vietnam as a denim manufacturing and exporting country and how technology is transforming the denim industry and is bringing Vietnam up as a key player in the supply chain. The seminar also focused on technology and sustainable solutions in the context of the Vietnamese Apparel Industry.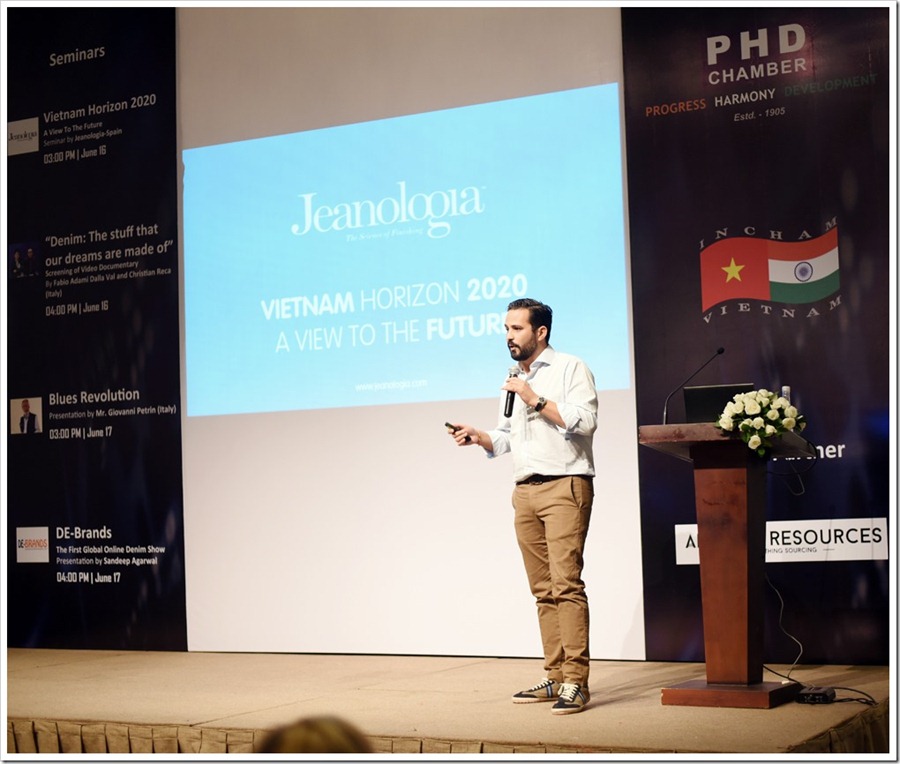 Mr. Christian Reca and Fabio Adami – sustainable denim experts from Italy – released their much awaited documentary titled- ''Denim- the Stuff that our dreams are made of '' created especially for this show. Their video will be brought out in another article.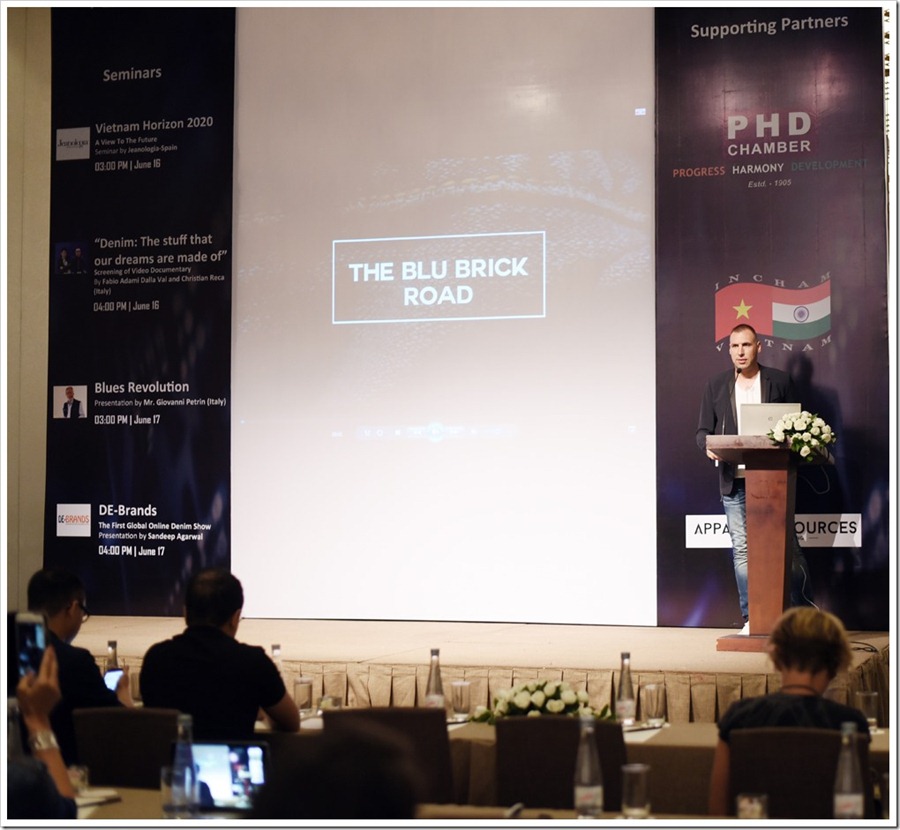 On the second day, the globally recognized denim expert and veteran Mr Giovanni Petrin from Italy held a seminar titled – "Blues Revolution" – where he focused on the followings :
1. The Jeans Trends in the recent years
2. New Technologies in Production
3. Eco Finishing
4. Research and Innovation.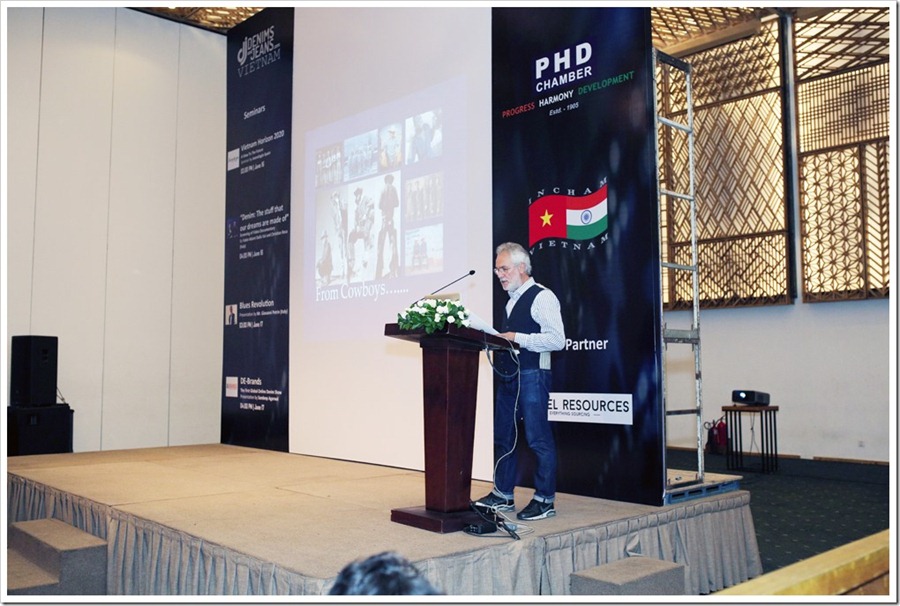 DE-Brands, the first global online denim show revealed at Vietnam by Sandeep Agarwal. The DE-Brands is an online portal which gives a platform for buyers and suppliers to exchange their requirements and products respectively. This is the FIRST ONLINE SHOW of this kind which aims to reduce the TIME and COST elements for the suppliers and buyers in the denim industry . A number of important exhibitor mills from the world have joined this show and have showcased their products. Buyers can register here to check out the products.
The show ended on 17th June at a very positive note and the dates of next edition of Vietnam Denim Show will be announced very soon.Here are some pictures from our show with special pics from the TREND ZONE, GAMING ZONE and Others !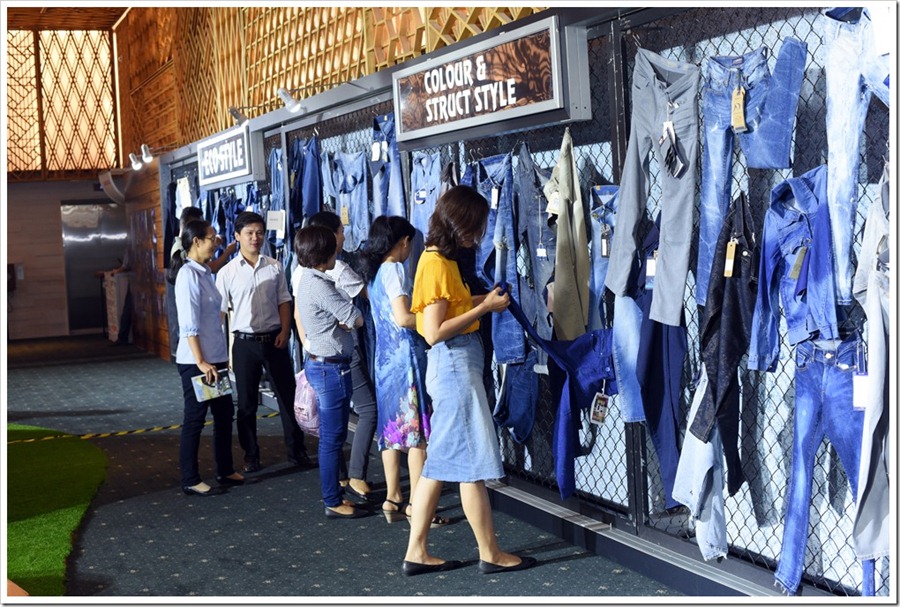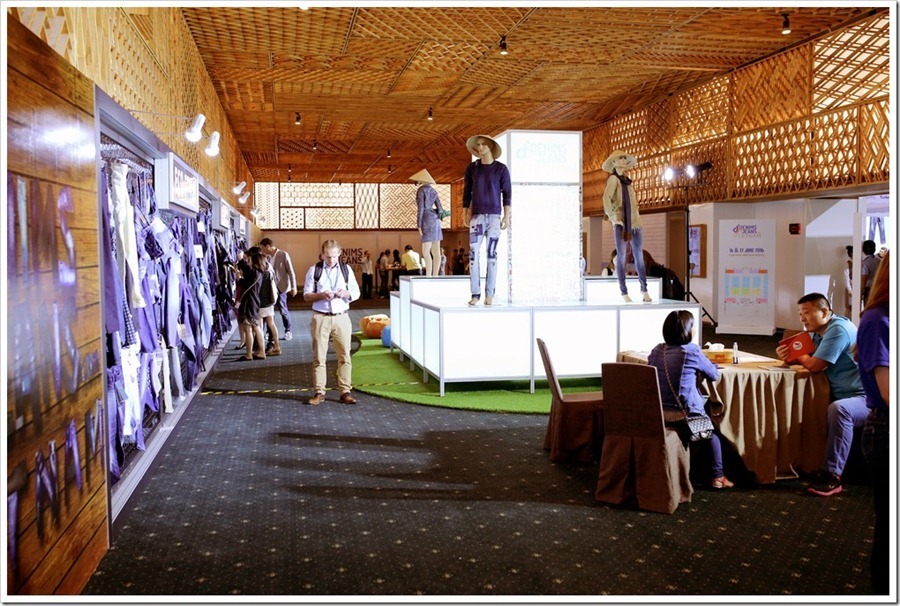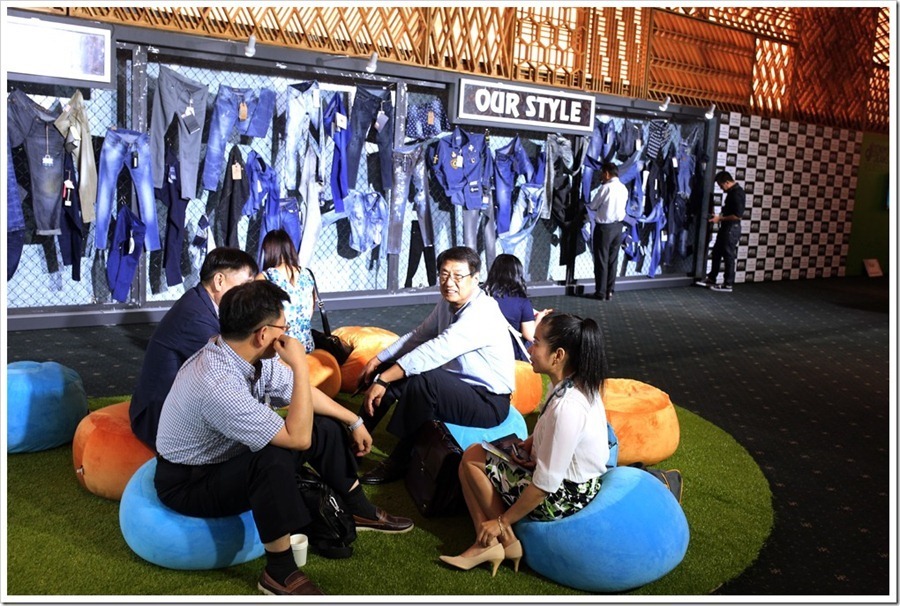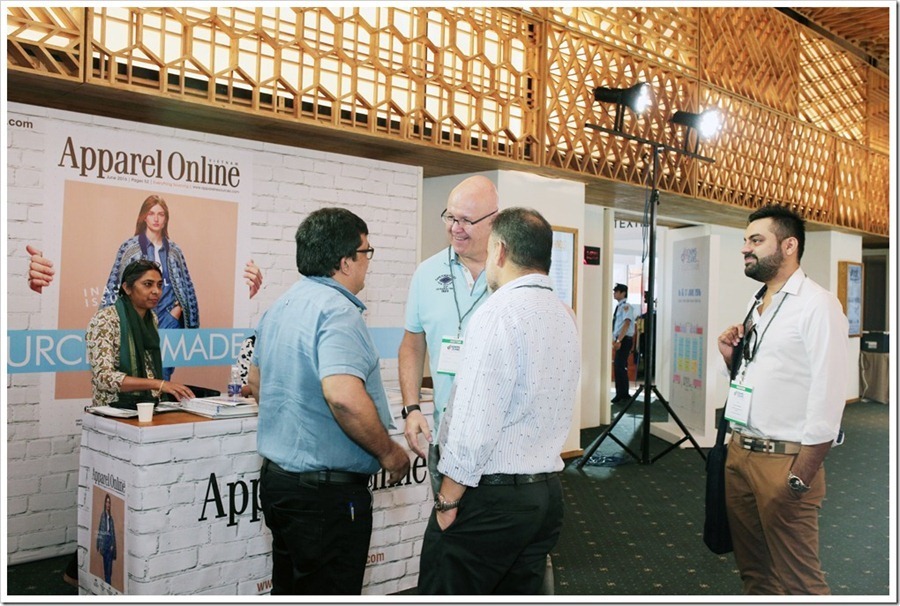 Denimsandjeans.com will be holding the sixth edition of their Bangladesh show on October 5-6 at Radisson Blue, Dhaka with a theme "Vintage Recall". The theme celebrates the return of the denim to its roots , to its basics in a more contemporary way and provides a great opportunity to source denims from this important region Bangladesh !