Continuing our weekly news snippets, here are some interesting ones for Week 42
Inditex, Amazon, and Patagonia jointly prepared to commit to zero-carbon shipping by 2040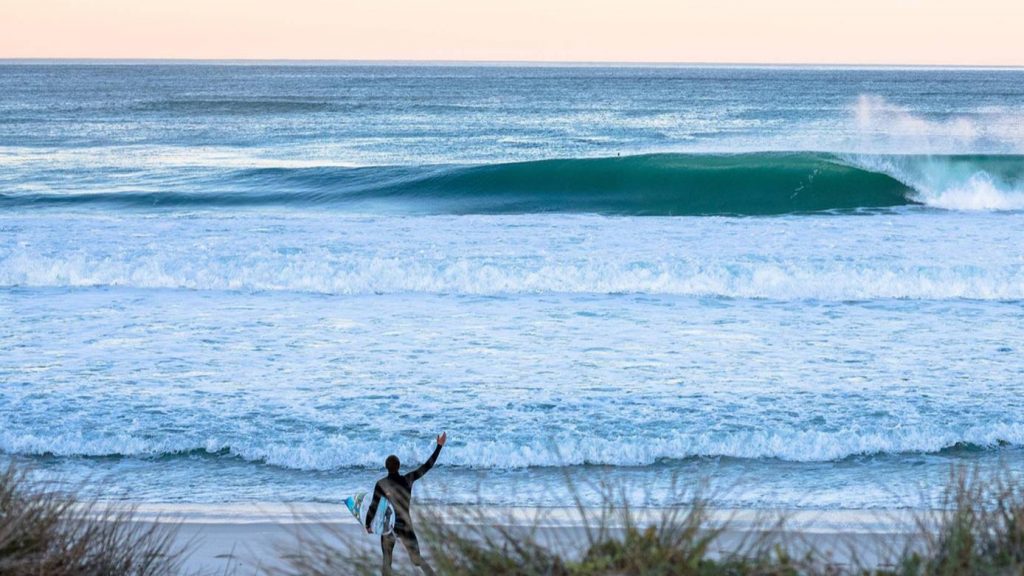 Inditex, Amazon, and Patagonia have joined the Cargo Owners for Zero-Emission Vessels (coZEV) alliance, committing to achieve carbon-free shipping by 2040. A significant group of companies has declared their ambition to transfer all of their ocean freights to zero-carbon emission boats by 2040, as part of a new cargo owner-led network sponsored by the Aspen Institute. The firms that signed the agreement hope that the announcement would heighten the feeling of urgency around this problem and increase investor confidence in the promise of zero-carbon shipping.
Inditex, Amazon, Brooks Running, Patagonia, Tchibo, Unilever, Michelin, Frog Bikes, and Ikea signed the ambitious pact. For the first time, the coZEV agreement will allow firms to build zero-carbon marine transportation corridors, signaling the hope that consumer products producers and merchants will collaborate. Furthermore, the signatories have urged policymakers to begin taking steps toward comprehensive decarbonization. The partnership aims to spur measures that reduce the cost of the zero-carbon transition.
H&M aims to establish a blockchain rental business in Germany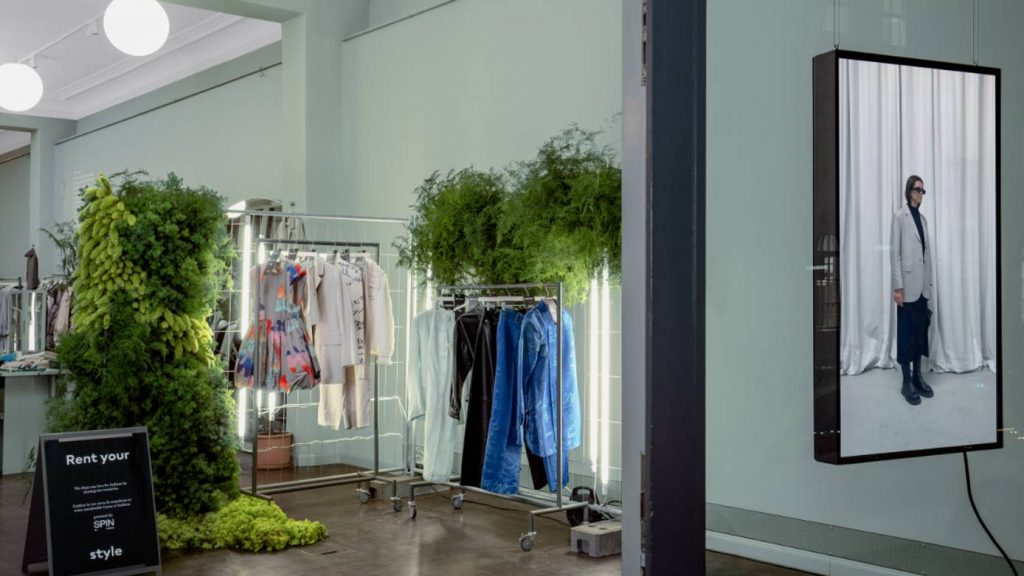 In partnership with the circular fashion organization Lablaco, fast-fashion retailer H&M will debut the new rental service platform Spin at its Berlin-based shop. The rental service, which will be headquartered at the H&M Mitte Garten, will help customers to reserve and pay for a garment in advance, with a deadline to return it to be washed and readied for the next renter. The blockchain-based service is built on the Internet of Things (IoT) technology, which connects several databases via software and sensors.
Customers' smartphones can scan IoT care labels on rental clothing, allowing them to follow product travels and contribute memories to the garments by uploading their pictures. Using Spin, H&M and Lablaco want to investigate the possibilities of this rental style in the digitally cyclical fashion business. The facility will be accessible at the store through the end of the year, with a variety of collections available for rent, the first of which consists of 12 separate pieces. Rental periods range from five to three weeks, with rates ranging from five to nine euros per day.
Intermix releases Intermix for Good Tour to promote denim recycling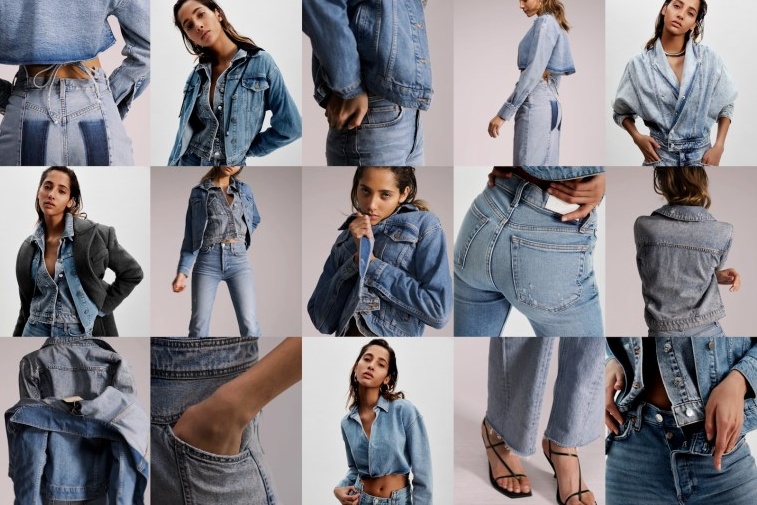 Intermix, a multi-brand apparel shop located in the United States, has announced the launch of its Intermix for Good Tour, a statewide sustainability program that combines denim recycling with community development via giving back. Intermix is collaborating with Cotton's Blue Jeans Go GreenTM program to gather cotton denim that can be upcycled to produce anything new as part of its goal to build a more sustainable future. Customers who drop in an old pair of jeans will get a 20% discount on a new pair of jeans, which will be recycled via Cotton's Blue Jeans Go GreenTM campaign.
Intermix CEO Jyothi Rao stated that the company is committed to incorporating more eco-friendly practices into its operations and is excited to be collaborating with Cotton Incorporated's Blue Jeans Go GreenTM denim recycling initiative. They've always been recognized for having the greatest pair of jeans, and with this initiative, they're prolonging the life of those jeans and demonstrating that fashion and sustainability can cohabit. As a major part of their Intermix for Good Tour, they will also perform beach and city cleanups with their retail partners that are devoted to the cause, forming a community working to build a sustainable tomorrow.
Lenzing extends its denim range with the introduction of matte TencelTM lyocell fibers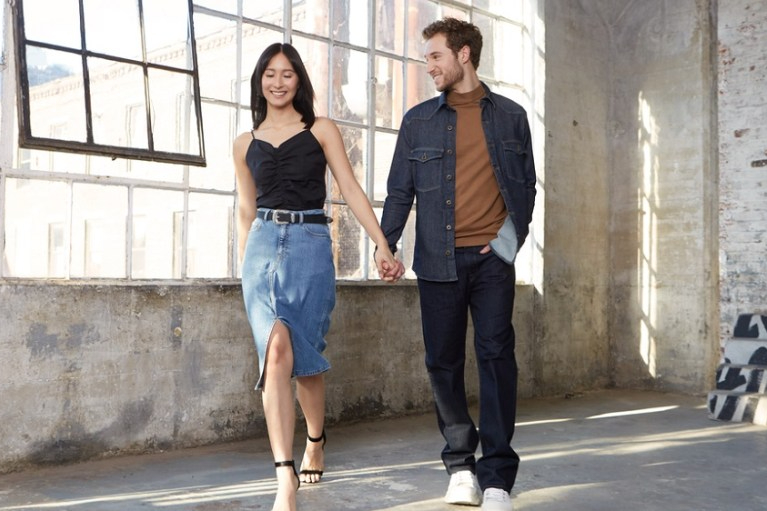 Lenzing Group, Austria's largest viscose manufacturer, is increasing its sustainable portfolio for the denim sector with the introduction of matte TENCELTM branded lyocell fibers. The new fiber type was created particularly to scatter light and permanently eliminate shine in denim applications, making indigo-dyed denim textiles more flexible. The use of matte TENCEL Lyocell fibers increases denim design possibilities while reducing the environmental impact of the final fabric and garment, combining practicality and beauty.
The new fiber type retains all of the comfort features of traditional TENCELTM Lyocell fibers while giving dark indigo dye textiles a deep, lusterless look. Lenzing is pleased to announce the launch of the new matte TENCELTM branded lyocell fibers at the Kingpins Digital Show in collaboration with global mill partners Advance Denim (China), Artistic Fabric Mills Pvt. Ltd (Pakistan), Arvind Limited (India), Kipas Denim (Turkey), KG Denim Limited (India), Panther Denim/ Tat Fung, and Textil Santanderina. The new matte TENCEL Lyocell fibers are entirely traceable thanks to this technology, guaranteeing both brands and customers that the raw materials used are obtained ethically.
Daniel Kulle has stepped down as CEO of Forever 21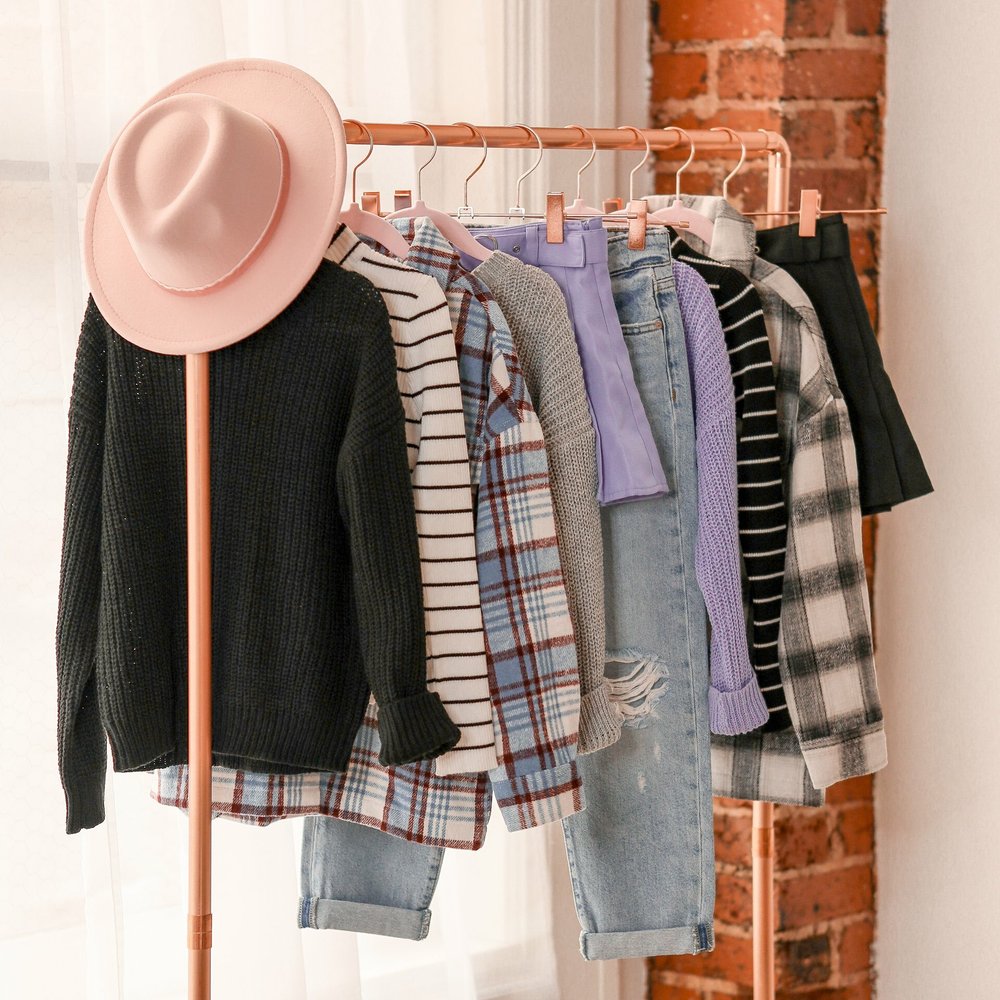 According to the article, Kulle announced in an email to his contacts this week that he has resigned from his position and would be "taking some time off to figure out my next step." Kulle began working for Forever 21 in February 2020, while the store was being acquired out of bankruptcy by Authentic Brands Group, Simon Property Group, and Brookfield Property Partners. He was entrusted with rebuilding the business when it went bankrupt as part of his job.
Before joining Forever 21, the retail veteran worked for H&M for 25 years, where he worked as a strategic consultant and was a member of a steering committee for three new digital start-ups inside the H&M Group. "We appreciate all that Daniel has contributed throughout his time with the brand and wish him the best in his future endeavors," said Marc Miller, CEO of SPARC.  In September 2019, Forever 21 filed for Chapter 11 bankruptcy protection, succumbing to the growing demand for online shopping and shifting design trends. The American apparel business eventually agreed to sell its holdings for $81 million to Authentic Brands Group, Simon Property Group, and Brookfield Property Partners.