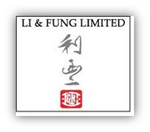 All of us in the apparel / textile industry  surely know about Li & Fung Limited – the global trading group supplying high-volume, time-sensitive consumer goods.    Garments make up a large part of the Li & Fung business which also covers the sourcing of hard goods such as fashion accessories, furnishings, gifts, handicrafts, home products, promotional merchandise, toys, sporting goods and travel goods. But do we know enough about this company ?
Let's see !!
Li & Fung is a $15 billion company.
It is headquartered in Hong Kong  and orchestrates some 14,000 factories in China and around the world.
It has around 15,000 employees, and operates a sourcing network of over 80 offices covering over 40 economies across North America, Europe and Asia.
It is targeting a profit of over $1.5 billion by 2013 and a return on equity in double digits.
Li & Fung's recently acquired  of  Loyaltex  Apparel, Collection 2000 and Exim Designs among five new companies .Turnover  and profit before tax  of the five newly acquired companies were approximately US$660 million  and  US$80 million  respectively .
Walmart is set to become its biggest client
Liz Claiborne recently decided to sell its sourcing operations—which handle all aspects of production, from finding materials to manufacturing garments—to  Li & Fung Group for $83 million. Liz Claiborne still does the design and marketing for brands such as Juicy Couture, Kate Spade, and Lucky Brand jeans.
Talbots announced its intention to make Li & Fung its main global sourcing agent.
It has also taken over production for Toys 'R' Us, Timberland, and Sanrio, the Japanese merchandiser of Hello Kitty. Customer list is

Actually if we want to put it another way , Li & Fung is involved in the production of 40-50% of the clothes that you find in any US shopping mall – as mentioned by Forbes.com . It supplies to over 2000 customers including Kohl's, Abercrombie & Fitch and others…

Inspite of the recession ,  it still gets 62% of its revenue from the American market.
How Li & Fung manages the relations with such a huge number of suppliers ?
Li & Fung tries to foster a long term win-win relation with the factories it works with. It follows the 30:30 rule . They guarantee that they will take at least 30% of the production but never more than 70% !. This is unique because they do not want the factory to be overdependent on them and works with other clients too ..  Thus it tries to maintain a very organic and strong yet not overwhelming relation with its suppliers.
Is the Supply Chain Model going to undergo a change ?
Li & Fung has been following , like most others, the traditional supply chain model .The supply chain model to date goes like this:
Asia makes stuff and provides cheap labor;
Developed nations buy it all.
That supply chain pecking order, which took decades to  set down , is going to change in a big way, according to Victor Fung, group chairman of Li & Fung.
"For the first time, demand is coming from countries that were traditional producers," explained Fung. "That means it's a much more nuanced world. It's a total shift in how the supply chain operates. You'll be sourcing everywhere and selling everywhere."
At the recent IBM's Think conference in New York, he said economies and their associated supply chains will have to adjust to one key reality: Demand won't be onshore in the U.S. and other developed economies.
As per the Chairman Fung :
China won't be the cheapest place to manufacture goods in the world.
A supply chain restructuring will distribute work more evenly around the world.
The supply chain is at an inflection point where costs take a back seat to speed and a fast order cycle.
Referring to the US he said, "The supply chain will move closer to you and pull jobs back into the country…".
He is probably right . Sales in China grew to $526 million, or 6 percent of Li & Fung revenue, in the first half of the current year from less than 1 percent the year before !! This clearly shows that global supply chain is going to undergo a radical change and countries like China would become important consumers themselves forcing supply chain masters like Li & Fung to source as well supply to these places. The next two countries where their activities may be focused in the future could be India , Brazil and Russia – ie all the BRIC countries . These are the countries which are showing the fastest increase in demand growth .
Denim Job Alert : Denim Production Planner at Rag & Bone – New York
Sponsored Link :