We are pleased to announce that we have created a new denim videos section at Denimsandjeans.com. This section has a collection of denim videos related to all aspects of denim production – from cotton growing to retailing and advertising of jeans. Currently we are starting with a small number of these videos and this section will be continuously updated so that you don't need to look for denim related videos at any other place !.
Here is how to use this section :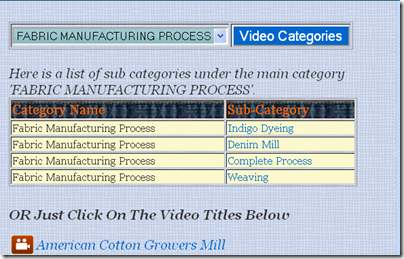 Step 3 : Select sub category and see the video titles on this page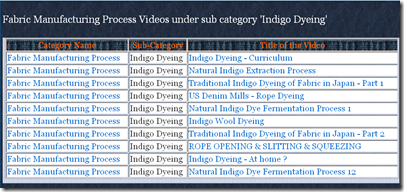 Step 4 : And just watch videos in large size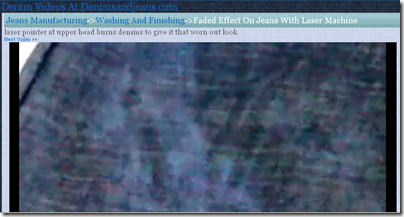 You can also leave comments for the video and share the videos on your Facebook or Twitter accounts.
Do send me your feedback on how you find our initiative and suggestions  for improvement (there is always some 🙂 )