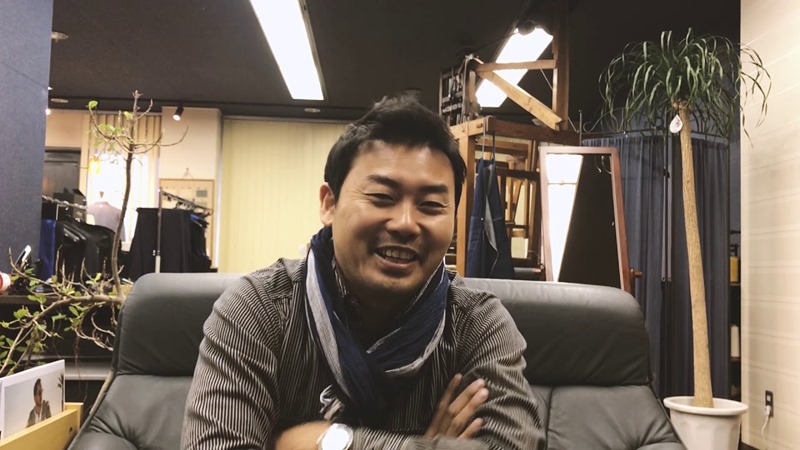 Continuing our series of talks during our current COVID 19 times, Sandeep Agarwal speaks to Katsu Manabe from Momotaro Group,Japan and he shares his thought on how the current situation is evolving and how it is affecting and will affect our industry in the future. With a special emphasis on situation in Japan, Katsu Manabe shares his views.
Sandee​p:
Hi Katsu, Welcome to our Instagram Live, How are you and how is the situation in Japan?
Katsu:
We are still working and taking care. But situation is still getting worse and government is taking more measures now.
Sandeep:
So currently you are not in lockdown and you are still going to your offices and still working?
Katsu:
Yes, most of them go and working.
Sandeep:
What about the stalls and shops everything is open still ?
Katsu:
Yeah, many stay open
Sandeep:
Okay, so how do you think this situation of Coronavirus is affecting your business specially in denim sector in Japan?
Katsu:
The situation is quite hard on workers. For us , we need to decide ourselves. The govt is not supporting the business , they can't guarantee the benefits , therefore most of the people need to decide themselves. People are visiting head offices stores in Okayama , which is on outskirts of Tokyo . Many people are not going to the other stores so right now we closed the store for cleanups.
Sandeep:
So , the jeans street is still working and on with many stores open.?
Katsu:
Yes, it is open. In March and April, most of the people want to change the clothing and enjoy the spring summer season. Many people are still preferring to stay home , but due to long holidays of students and younger generation , they tend to go out for clothing and shopping. So we still have some sale.
Sandeep:
It is a cherry blossom time in Japan this time. It is very pity that in such a beautiful environment in Japan , people have to stay inside.
Katsu:
Yes it is blossom season in Japan but very few people are going out.
Sandeep:
I think you also have good business in China, Europe and US -probably the most Japanese companies have . Is it closed in terms of business and
China was also closed and it is opening a little now so international
business for you is also like almost closed or working at some places?
Katsu:
It depends on how the international quarter works for us. Considering some countries, we already have got some heard from them. Some of the stores and countries have asked us to stop .We don't know what will happen but we can say Europe is worst . We can see most of the countries and cities are lockdown but in Asia and China, some parts like Shanghai still working .It is very difficult time for US as well.
Sandeep:
I've been talking to so many different people around the world and they've been talking about a lot of changes in fashion even after we come back from this crisis. So do you think from your point of view
there's going to be a change in terms of fashion from the consumer
point of view.
How people will look forward for new products and like Japanese products
are already season less , they don't really create work for seasons much but like international brands and also many retailers they work for
seasons so I mean many of them say that the seasons will go out . How do you think your way of working and your consumers will be affected because of this?
Katsu:
Our products which we sell to oversees are mainly the basic and regular items. SO, we are not doing much for the seasons . Of course, the international market is looking for the season fashion.As most of the exhibitions have been cancelled, we need to try hard to get the buyers otherwise it will be very difficult for us.This is the good time for everybody to make the communication online.
Sandeep:
What are the positive things you feel from the situation ? Any positive things which are coming out because every difficult situation also creates some positive things.
Katsu:
As I already told you , we need to decide to change how to communicate.We have to use digital way to communicate with people.The export can be made smoother because we can contact online and can support afterwards also. Secondly, we need to focus on production , because after this many people would have lose their job and it is very difficult. We need to see how this situation can be overcome by making ourselves.

Sandeep:
So any message you want to give to so many people watching this and
anything for the fashion industry specially for our industry.
We already said that we need to go sustainable and any other thing you
would like to say We discussed digital and second thing sustainability and high quality. So any other thing you would like to say?
Katsu:
The industry has to keep going and we have to survive ourselves.The denim business is all around the world ,so people need to enjoy themselves.Stay safe and healthy and enjoy your denim at home.In your lifestyles , if you see denim you will feel good.What we can do is support the people with better life and make them happy .
Sandeep:
You also stay safe and healthy and all the best to your family and the Momotaro group.
Katsu:
We are trying to go home and develop something beneficial digitally for our industry.