Soorty denim is one of the fastest growing denim companies from Asia and highly focused on the Research and Development activities. Based in Pakistan, they are a vertically integrated group with activities from Spinning to Garment mfg. We spoke to the dynamic director of the company – Mrs. Nargis Soorty to find out how the company is growing and the areas it is focusing on :
1. Please tell us something about Soorty Denim and its history..
The name Soorty is synonymous with garments since the last 25 years. Soorty Denim's history is comparatively newer. In fact, the first denim mill was built in 2005 with a view to cater its own garment needs. After the success of the first mill, the second mill was also started to cater to the export of fabrics after a tremendous increase in demand in global markets. We can now proudly claim our mill as about the largest one in Pakistan with a capacity of 3.2 million meters per month. Out of our capacity of 3.2 million meters/month, around 1.4 million is used to produce 60,000 garments a day and the remaining 1.8 million is available for exports of fabric.
Soorty Denim has been the fastest growing denim mill in Pakistan since its inception. Soorty Enterprises Ltd. as a whole employs more than 12,000 people in 12 units across Karachi. Our factories are certified by ISO 9001:2009, BSCI, SA 8000, GOTS, OE 100 as well as WRAP.
Our vertical integration helps us achieve precision and the utmost excellence in the manufacturing of our garments, right from its foundations. Going forward, we feel those companies who have garment and spinning units under their own umbrella will be the ones succeeding long-term.
2. What are the main product strengths of your company ? What kind of customer base do you cater to ?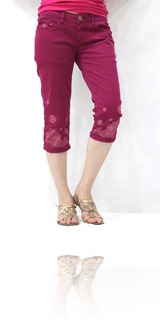 Our vision is to bring the right product in the market at the right time – to be proactive, ever-evolving, innovative and product development leaders. We are ready to experiment with anything new. Currently, we are mainly doing bottoms, specializing in constructing high quality fabrics for use in ladies high stretch jeggings. We experiment with different kinds of slubs and fibers such as modal, viscose and wool and weave with techniques that add value and uniqueness to our product. Coupled with our European laundry and garment expertise, we always have the extra edge when it comes to new developments. Our washing plant has collaborated with an Italian laundry team of 6 technicians from Martelli who have provided 2 years' worth extensive training to our employees. The plant is one of its kinds in Asia and has been acclaimed by some buyers as the best they have seen in the region. We take pride in our ability to produce any sort of wash currently in the market.
Having our own RnD dept. in both denim and garment divisions also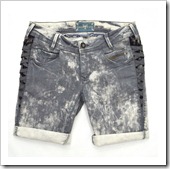 benefits us tremendously as both teams are constantly researching and working together to create new collections and conjure new ideas. At the denim mill, our product development manager from Montebello works on our seasonal collections and a different Italian designer works with us in the garment division. Washing expertise is always available for help and experimentation during their research. The washing unit actually has its own RnD dept. that helps in research for different types of washes. Having this whole vertical chain helps us work like a single unit, stay connected and ultimately develop a superior product in a short timeframe.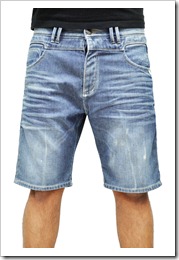 Soorty's production model has the flexibility to produce for high street retailers as well as high fashion brands. Our high end product coupled with cutting edge prices means companies ranging from Gstar, Diesel, Tommy Hilfiger and Rock and Republic to Inditex Group, Esprit, Tom Tailor, C&A, Mango, Dorothy Perkins and a few others all benefit from our services. We have been working with some of them for many years in order to forge the strong relationships that now exist between us. We are currently exporting around 15 million jeans and twills yearly.
3..We hear of some interesting products from Soorty for A/W13 . Can you throw some light on it ?
Soorty always brings something new to its fabric collection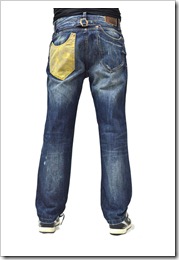 , something unconventional & rich in its values. Since denim is all about innovation, concepts & refined ideas in the right direction, for our Autumn Winter collection 13/14 we have decided to experiment with avant-garde weaves as well as employ the over-arching theme of sustainability.
To accommodate the large customer range, the collection is divided into groups ranging from Leather Coated, Color denim, Weft Dyed to Back side coated and some special finishes.
In today's world Denim is just not any regular fabric and that's why our team has crafted & engineered the products with special fibers & finishes. Yes, we have taken it to a next level by incorporating trendy fibers like Tough Max, Thermolite, Wool, Recycle, Super Soft, Elasto-Soft, Dual Fx & T400.
One of the most significant elements of the collection is that we have added a special group named (Mile Stone) which is one of the customers most loved fabrics of all time. It reflects Soorty's true heritage, passion & devotion to Denim.
4. Your company is an integrated manufacturer – from yarn to garments .How does it help you add value for your customers?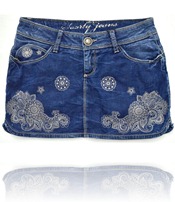 We can proudly say that Soorty is the best example of vertically integrated manufacturer. We feel going forward the success of Denim mills will be accredited to garment manufacturing. The backward integration of Soorty is the perfect example.
Our research and development team in denim and garment division work in cordination to bring out new collection and new ideas continuously, starting from yarn to washing techniques. Having the complete setup under one umbrella is an advantage in today's competitve world.
5.The denim industry grown very well in Pakistan over the last decade. What do you think are the reasons for the same?
Pakistan is one of the largest producer of cotton. It has the short staple courser cotton ideal for denim fabric. Besides, Pakistan was he pioneer in textile industry. During the quota free regime till 2005 Pakistan was one of the duty free countries for EU. This gave the industry more and more oppurtunity to invest and prosper. We have institutes and experience which give us an advantage over our neighbouring countries. Almost 55% of our export is textile..
6. What are the trends emerging that you see for denim fabrics , garment styling , washes etc?
The emerging trends for the future seem to reflect on an emphasis on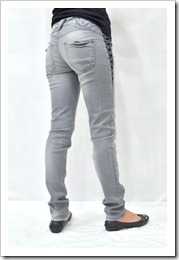 new fibers and weaving techniques. Denim is now becoming an integral part of every wardrobe and it seems as though cleaner looks will become popular in concord with its new role as practical, every day clothing. The fabric will also have a richer feel and look which will make it more versatile and appealing for not only work wear but every other occasion too. Additionally, the washes will be focused towards greater sustainability and eco-friendliness. Styling will vary from simple to more innovative cuts which will enhance the body contours giving a slimmer silhouette.
7. Denim has undergone a massive transformation over the last two decades . In early 90s denim used to be a 14.5 oz standard product and today all kinds of fibers,dyeing techniques,weaves ,finishes etc are used . How much future scope do you think is left to take these developments further?
In the past decade science has advanced by leaps and bounds . There is so much more room for improvement. I see a lot more new development in fibre and slubs. The weaving techinques will be adjusted accordingly to having that cutting dge advantage of such versatile fabric. Making it not only sustainable but giving the comfort and stretch needed in this fast pace lifestyle.
8. We have been hearing of talks between Indian and Pakistan ministries to alter duty structures so that import of fabrics from either country into other becomes duty free. Do you think this could help the denim industry  ?
This is going to be a key part in the interest of both the countries .Pakistan being a huge producer of textile and India has a hige consumer market. We see a lot of oppurtunity with the right policy in place I think both countries will have an advantage.
9. Europe is undergoing some difficult times. Do you think this will affect the consumption of denim there?
Europe is going through a correction phase which will no doubt effect the economies every where. Denim growth will be affected momentarily.The top retailer are planning to venture into new markets in BRIC which will keep the steady growth.
10. How is Soorty adding value for customers in such difficult times?
Our team thrives on new findings and loves to experiment with new discoveries and for this reason we have a monthly collection on our website which our customers have excess to and they can choose the fit or the wash look for their new season. There is a tab for accessories as well. With only a click of the button a new product is created. Soorty always delivers "value for money". This is our policy and our customers have an advantage since they work with us. Being a vertically integrated company our customer has the best lead time to new developments and advantage over others to react to the demand and supply of today's volatile fashion industry.
For more info on Soorty's denim collection contact at this email address .
Check out the presentation of  Men's and Women's Denim Collections for Fall /Winter 2013-14 below :