Recently Denimsandjeans held a webinar with representatives of some reputed important denim industry professionals from Brazil and discussed "How the Brazilian denim industry has adjusted to the covid situation and is coming back on its feet."
Panelists :
1)Sueli Pereira – Communications and Trends Manager – Santista Textil
2)André Duarte : Laundry Manager Riachuelo
3)Vivian David : Fashion columnist and Editor – Guia JeansWear
4) Maria José Orione -Academic Director – Denim City SP
The talk was co-moderated by Sandeep Agarwal from Denimsandjeans.com and supported in organization and moderation by Vivian David .
Here are the key takeaways from the WEBINAR. Watch the full video here .
ANDRE DURATE
Working in Riacheulo – a large retailer in Brazil, Andre mentioned about how digital buying was getting more and more important where people were not used to it before.
"Facing new challenges especially in our company. New kind of behaviour as the customer changed his way to buy – they are now using cell phones and computers to buy. Everything is a new challenge but we are facing these with a good opportunity to preserve our customers and what actually changed is the way we are dealing with the same problems."
He also mentioned about how fast they improved their E-Commerce
" We felt that this virus will grow before it really did and in two weeks we had to improve our e-commerce and we did"
On products ordered by customers he mentioned
"Some different products coming to all our orders as everybody is buying more pajamas for example. We are trying to promote more products looking for comfort things as everybody's in home. So this is the thing that how our company is working on. We are doing what is necessary to make our customers isolation experience more comfortable".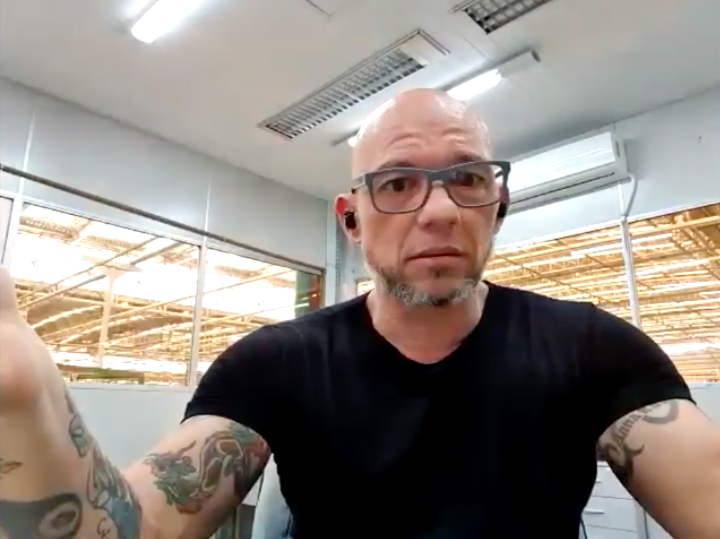 Andre also stressed that they are working on a very important solution to sanitize the garments after production and also at their shops. He said they are very close to finding the solution.
"More clever consumer is coming up . This is not the era of changing – its a change of Era. Its not a new chapter, its a new book ! We are going to be more human . Sustainability issue is changing – its going to either you are sustainable or you are out of biz. "
He also stressed on how technology
"We could say this few years ago but nowadays we can make a pair of jeans using only a litre of water it is totally possible and we have technology but it's not fashioned and it needs to be fashioned, it needs to be cool. This is one of our main goal- how to make it greener ,how to make it better, how to make a very sustainable product with fashion. Because first of all I have to change your sight, you have to look it and fall in love."
Andre was positive that the impact on younger generation will be big and in a positive way. He was also positive about how sustainability will become more important.
MARIA JOSE ORIONE
Maria stressed on the continental dimensions of the Brazilian market and does not have the best income distribution.
"We have several types of consumer profiles so those with lower
incomes raised purchase products for basic necessities such as food .This
type of consumer was the one which had the biggest loss of income in this moment. So I think this kind of consumers is out of the buying nowadays but the medium and high levels of consumers of income, they are still adapting to this new type of digital consumption."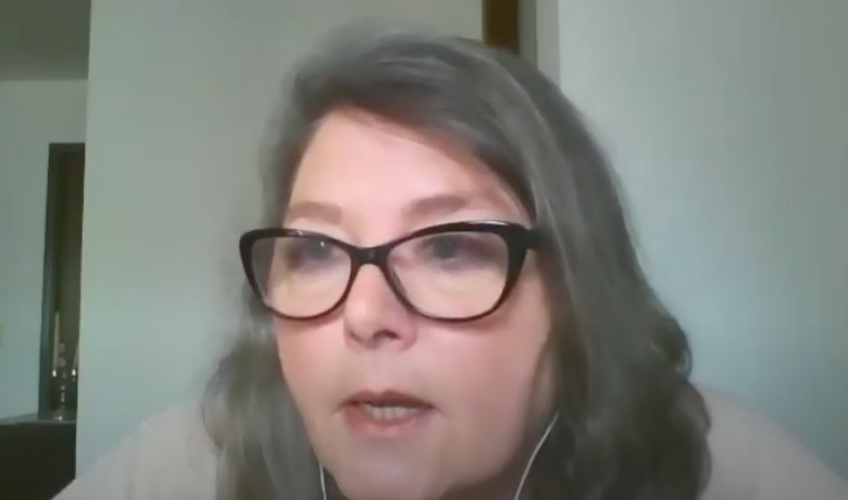 She also felt that the consumption will reduce and there will be more adaption in the coming times. She also mentioned about supply chain consolidation possibilities in Brazil.
"Supply Chain Consolidation: Brazil had a very big consolidation about 10 years ago. But it didnt work well. Organized market in Brazil is not huge and there is a split market . The way retailers run in the country will not change."
She also felt that Brazil was the only country in southern hemisphere with supply chain from Cotton to Retail and felt it would not be much time before it bounces back.
SUELI PERIARA
She spoke about the status of fashion in Brazil,
"I think a fashion is being strongly impacted because fashion is not essential items for consumer . There has been a 96 percent drop in classical consumption decision. So also I think you had the problem that the digital change channel area is too very little exploited here, making things worse so you have to learn fast and adapt to this situation but I think it will change a lot for us. "
"Big challenge for us to review business model to seek new solutions . Everybody is working hard to find the solution but on the other hand
I assure you we will come out of this stronger with many solutions in many sectors ."
She also spoke about increased demand for health products
"Customers are looking for health products. Challenge is how to make it possible in an industry where the garments have to be washed. Need to give more value to the products. "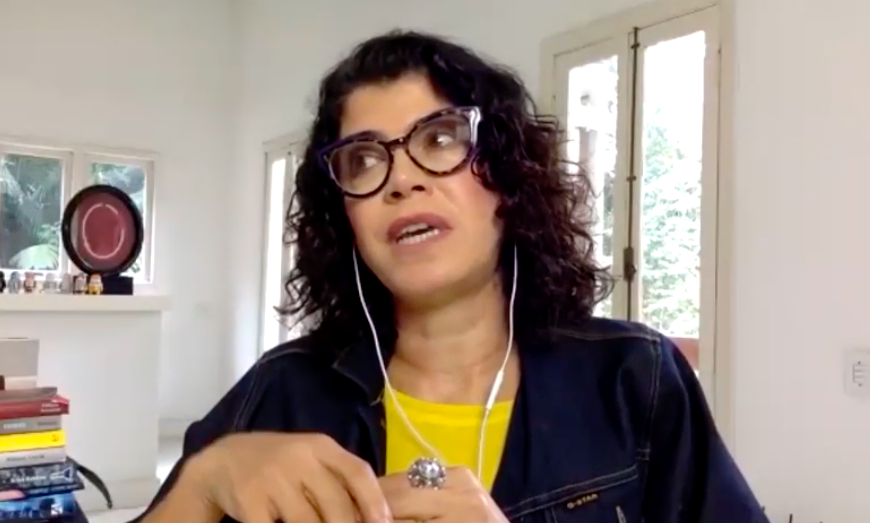 Also she hoped that a new wall is not created between economies. She also mentioned that since Santista has two segments – Denim and Workwear , the latter received an increase in demand. Though denim has been slow, it is returning back a little.
She also spoke about sustainable initiatives in Santista
" We have the upcycle in process, a project aquasafe that reduce more than 78% water in the process of industry. We also have replant system in our mills and we use this kind of plantations in our factory to not use any kind of chemicals to do these. "
VIVIAN DAVID
Working in Guija Jeanswear magazine and closely connected to all segments of industry , she mentioned about how companies are trying to survive with most employees working from home.
She was positive about Brazil and the industry bouncing back :"
"Customers will celebrate and look for stylish clothings and not just essentials once this crisis is over as Brazilians know how to put aside the problems and move ahead. More affordable clothing will be important. "
She also spoke about how many companies are shifting to mask production to cater to its demand and keep on going their productions.
---
Advertisement
Over 40 companies have joined the DE-Brands platform for sharing their digital collections which are being viewed by hundreds of verified professionals from the denim buying community. Register to check out more details https://www.de-brands.com/buyer-registration/