The 3rd Denimsandjeans.com Bangladesh show is all geared up to launch on 1st March'15 at Hotel Radisson, Dhaka. The show shall have some of the cool denim companies from around the world as participants – bringing out their denim and related products to the worldwide buyers aggregating at Dhaka. We are bringing some special events at the show to enable the visitors get more Denimified !
1)Denim and Innovation – A presentation by Denim Guru ' Adriano Goldschmied'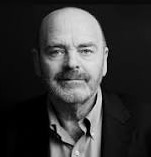 Adriano Goldschmied needs  no introduction . Widely known as the Godfather of Denim , he is the founder of top denim brands including Diesel, Replay, Gap 1969, AG and  Goldsign besides designing the first Gap1969. His resumé is effectively a history of modern denim, as well as a lesson in converting manufacturing industries, first in Italy and then in Los Angeles. His passion and innovation have paved the way for designer denim and have remained unparalleled in a distinguished career spanning over 35 years.He fuses his admiration of high fashion glamour and vintage sensibility, resulting in cutting-edge designs. His unpredictable ideas and experimental concepts result in a luxuriously casual and rare denim collection. He is always on top of innovation and we find him constantly developing new ideas which shape the denim industry. His recent development of an 'Active denim' is one of his recent contributions to the industry.
We are highly honored and obliged to have Adriano among us at our show ..
2)Denim directions for European Market – Fabric and Washes – A presentation by Piero Turk
Piero Turk from Italy is a  denim aficionado having a very long and deep  association with denim . He has worked for some of the top denim brands worldwide including  EDWIN, BIG STAR, MUSTANG, AG, SEVEN, GUESS among others and for fashion brands like SPORTMAX, SEE by CHLOE and others helping them to develop their jeans line. He has deep knowledge of denim and he would share , in his talk, some info on the latest denim trends in fabric and washes in Europe.
3) Fashionim
Fashionim is the name of the fashion event that we will be hosting on the 1st March for select audience. This will be a fashion event where the products of 3 of our exhibitors shall be showcased through a fashion show. Through this event we wish to bring greater focus towards fashion aspect of the denim business. The event will also have special and limited invitations . More information on Fashionim in another post.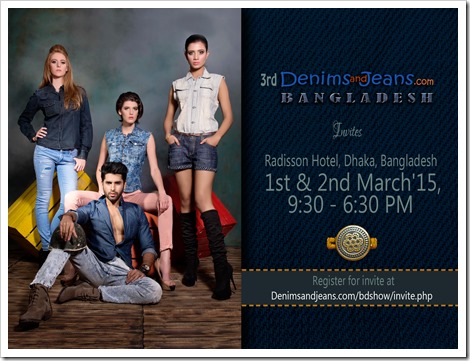 Follow our new FB page for Denimsandjeans Bangladesh Show