Denim by PV held at Barcelona on 19th and 20th Nov had 2 busy days  with about  100 companies participating and over 4000 visitors coming from around the world. Though some felt that the May show was better, most of the exhibitors and visitors seemed happy with the show.
The exhibiting companies brought out their latest collections to the show for SS'16 season. Some trends emerged from these collection, one of the important one being the strong desire of denim companies to board the Athletic Wear band wagon and to beat Yoga pants and other competing products  at their home turf. Companies invested in technologies to bring out lighter denims with high stretchability – going upto 100% – with very good recoveries and low growths. Primarily to enable the denim to be used as a highly functional garment competing with all kinds of athletic wear.
Softness is in : Super soft fabrics were highly focused on as manufacturers tried to bring out various technologies in yarn, weaving and finishing to give that ultra soft touch to the consumer . The knit (jersey) denims are a very important part of the soft brigade as companies take the knits to next level with better stretches , comfort , function and distressability. To many, knit denims shall continue as a base staple fabric on which other value additions will be done.
Advanced Coatings : Many companies invested in advanced coatings to be done on lighter weight and high stretch fabrics and to give that shiny and pearly look to the fabric. These coatings are technology intensive as normally it is difficult to sustain them on high stretch fabrics.
Eco sustainability mantra continues with increased vigor. Crailar fiber is being used by a number of exhibitors as an upcoming eco sustainable alternative to cotton and to give that non-uniform linen like effect.
Selvedge denims seem to be getting more popular as middle rung brands also looking at them for their niche products. Most of the producers of selvedge seemed full and happy. Selvedges have been developed further to bring in more variations including blacks, stretches, dyed wefts and other combinations.
We now cover some of the companies we visited. It will not be possible to list all though we will try our best to cover as many.
Cone – USA
Cone denim brings out ConeFlex – denims that stretch in four directions using stretch warp yarns and Cone's patented SGene yarn technology in the weft.  Cone Touch introduces soft hand denims with added benefits of enhanced performance . The fabrics with Catch-Move-Release technology catches moisture move it away from body and releases for quick evaporation. Conegard fabrics are durable water repellant fabric engineered to add functionality and protection against elements. This is done without a coating process and does not interfere with cotton's inherent capacity to breathe for natural comfort.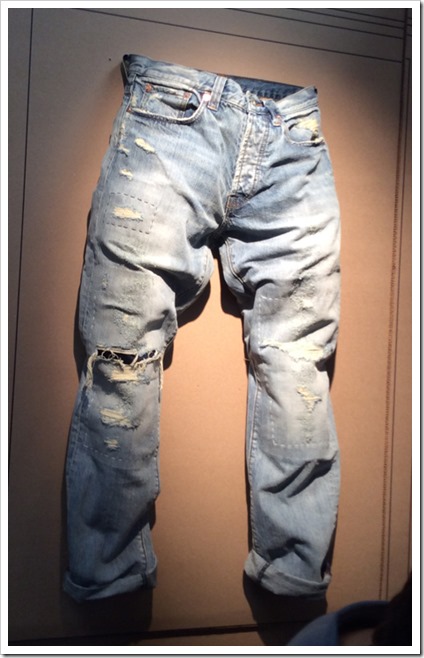 Orta – Turkey
Orta Science of Stretch Collection presented in Denim by Premiere Vision on 19-20th December, 2014 in Barcelona is tailor-designed to serve both the active, as well as the fashion-conscience. Experimenting with different yarn blends, Orta brings out various categories of products including Sensual having Tencel and Modal fibers, Flexible for high stretchability , Ultraflex for a body lifting and slimming effect. Comfort Squared creates a better range of motion for active men and women who require both form and function simultaneously , D-Craft for 100% cotton look with comfort of stretch and more.. Orta also presented some yoga performers and some skaters while wearing their garments.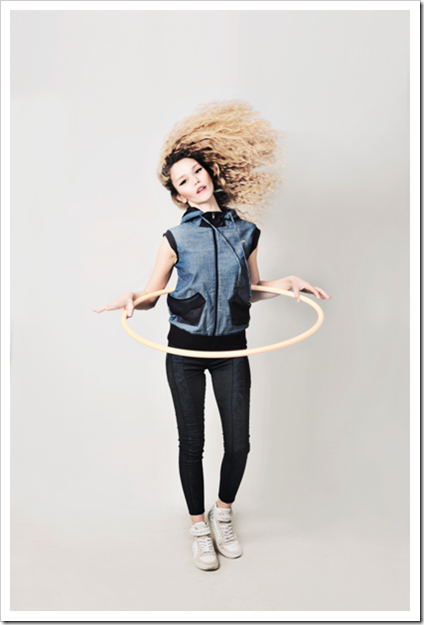 Arvind – India
Arvind brings
Performance Stretches made in Dual Core Dynamo denim and Dual Fx technology.
Mutant jeans is created with as a combination of construction methods to achieve a denim effect using dobby structures with desirable properties of natural stretch and air permeability.
Neo Denim brings the truly dark blue denims which wash down gradually offering contrasts at every level on different products like Jacquards, prints, soft stretches , neo dying etc.
Boomerang denim – the high stretch denim come with high extra softness and high shape retention quality.
Neo bubble – feathery and airy , light weight denims for women tops , dresses and men's summer shirts.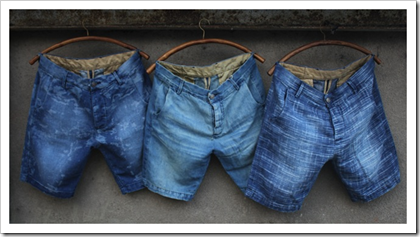 Prosperity – China
The new S/S16 collections presented by Prosperity Textile,  is based on premium cotton quality, and with many innovative performance fibers.Re-Invent denim seeks to save upto 85% water consumption in dyeing, and more than 75% energy and electricity consumption as well.
Everblue 57 represents the deep indigo color retention after repetitive washings, and also high  levels of color fastness.
Multi fiber fabric with REPREVE® fibers, Organic Cotton, Recycled Cotton and Hemp to create a eco-denim collection.
 J-Fit – 50% less forces needed to reach super stretch compared to commonly-used spandex/Lycra.  Generally, spandex fibers need 1.8 lbs to reach 20% stretch then increases significantly to 4.5 lbs for 50% stretch. With J-Fit, company claims,  one only need 1.9 lbs to get the same 50% stretch – means easier to stretch.
F2 denim collection is taking the trendy Jersey Denim(knit denims)  to the next level, with better fit and more functions.Adds a new fiber called Celliant to boost body energy level. The 13 minerals contained in Celliant absorb heat emitted by human body and covert into infrared light, which increases circulation, oxygen and blood flow, to deliver better rest and recovery.
3D Denim, Dark/Dark color in warp and weft filling, plus Dark over-dye or coating, Prosperity's new collection, 3D Denim, creates a statured deep dark color, and the distinctive high-low effect after wash.
 Feel It  Collection in this season is offering extremely soft hand feel. Super soft spun yarn, under innovative structure, not only provide the supreme touch like your cashmere, but also present a bold twill line and good drape. Prosperity's DFTM finishing is also added to promote the suede look.
Pizarro – Portugal
Pizarro brought out some unique washes to the show . For the knits they had  Salt and pepper denim wash, crinkle effects on the knits. and Old Notura method of giving darkened seams.  For the piece dyeds, they had some cool denim looking washes and more.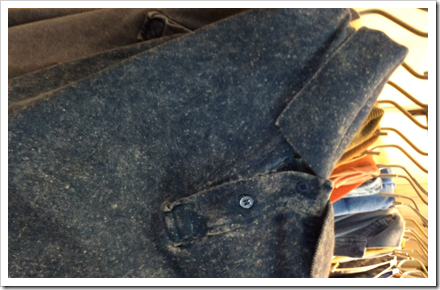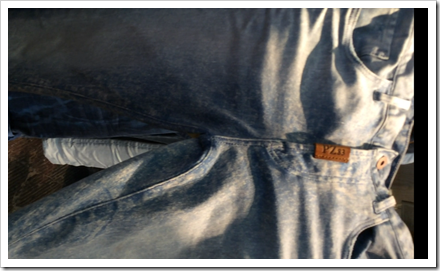 Calik – Turkey
Tech it easy – Knit denims with higher level of resistance and more function so that they can be treated like 100% cotton denim.
Extend Plus – New denims for men with stretch only in warp to give that extra movement space for the men.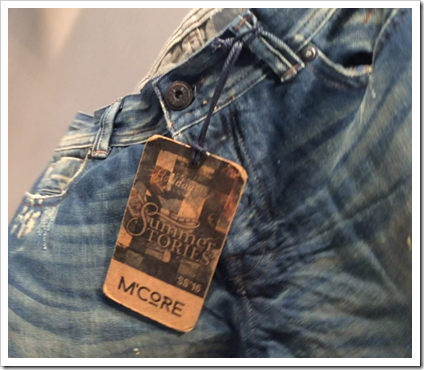 Thinur and Skin Flex – Denim for the women to make them feel comfortable and supported with over 85% stretchability and high recovery. Skin flex – meant to be like second skin-  are very light weight denims with stretch for women.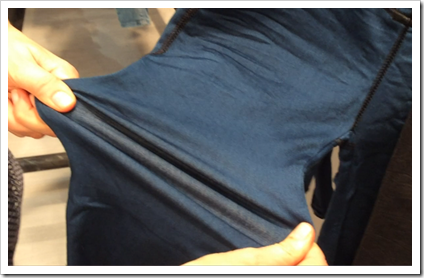 Besides , Calik also had some cool fabrics made from Crailar flax combined with tencel adding anti microbial properties with Chitosan extract.
Soorty – Pakistan
Hipster collection , in Dual fx,  inspired by the most popular sub cultures of the world  , Modal dual fx for a better feel and stretch ,  360 collection with X fits,  Adamant collection of soft men's stretches, Cowboy collection of vintage fabrics inspired by Japanese denims . In high stretches, company also came out with  Extreme collection with upto 80% stretch and strong recoveries.
Artistic Milliners
Artistic Milliners came out with technological advances including new shades ,new finishes , improved Dual Fx and better stretches to address newer needs of the market. Omer Ahmed , Director Artistic Milliners, speaks to us regarding the new collection here.
Some of their latest products are :
Aged –  a collection with newer and darker shades
Hypnosis – A new kind of finish with more lustre for a premium look on denim while retaining shape.
S1 Technology – an improvement on Dual Fx and gives comfort with cotton and two other fibers , low growth and high strength with stretchability going upto 80. Athleisure and Neoprene– Athletic wear becoming more imp, the company brings the knit denims in improved ways.  Neoprene fabrics go upto 100% elasticity with improved comfort for the consumers and placed against the yoga pants.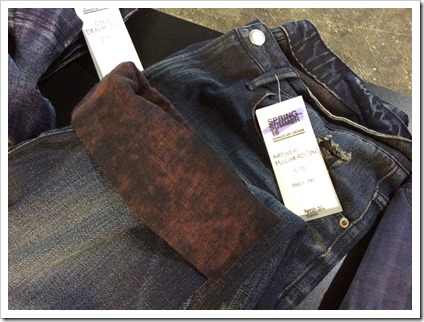 Denim Clothing Company – Pakistan
Concentrated a lot on getting some unique washes both from their Pakistan unit and from their desert studio at Dubai. They have been covered in more details here.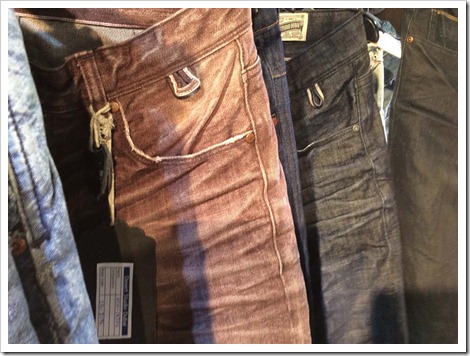 Jeanologia – Spain
Jeanologia brought about a new laser technology – Light Scrapers- to give a different character and hand brushed look to the jeans. The machine enables to give to a basic fabric a number of different looks including multi count, slubs and different fabric patterns  . Being eco friendly, the new technology targets to provide more options to the garment manufacturer to provide multiple finished looks on the garment.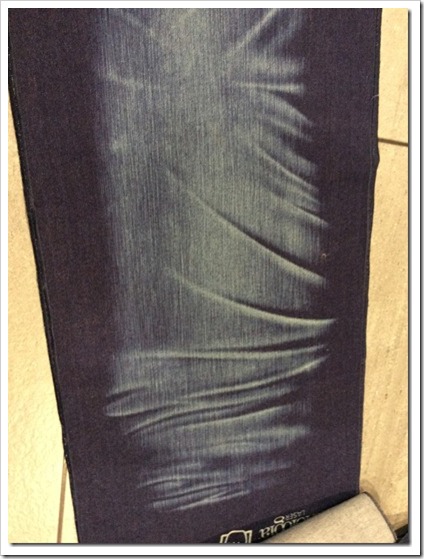 Atlantic Mills- Thailand
Atlantic Mills ,bring out bi-stretches, super soft structures and finishes , super stretches upto 80% and more , vintage looks for women wear . For selvedge denim, which the company mentions, it is the largest producer worldwide, had some new variations including those for women.
Matesa – Turkey
The Turkish company Brought out new technologies in yarn dyed fabrics which does not use indigo but fading effect is achieved similar to that of indigo. Besides stretches in modal and tencel combinations, knit denims in more comfortable inner structures, special prints on denims which are not visible before washing and bring out used looks after washing.
US Denim – Pakistan
US Denim  bring out some selvedge denims including linen selvedges , crailar flax fabrics, wet indigo look fabrics, multi fiber fabrics including cotton modal tencels , polyamide etc.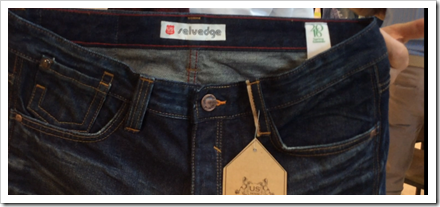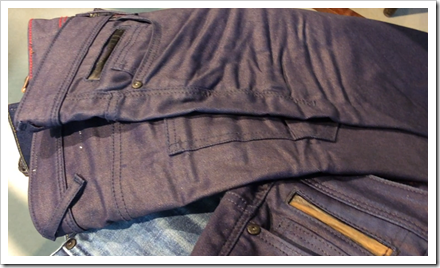 Copen – USA
Pocket linnings are becoming a more important part of the jeans as brands experiment with printed and self branded inners. Copen – US brings out some interesting solutions for such buyers.