The fourth edition of Denimsandjeans Vietnam will bring the industry leader in crystals – Swaroski- showcasing their latest offerings for the denim fashionistas . They will introduce their new season crystal innovations – THE POWER OF EMOTIONS 
The mood for Spring/Summer 2020 is reflected in four new trends which the company describes in their own words :
The Serenity of Being evokes a sense of stillness, reflecting the desire to "be in the moment" to offset the effects of isolation and information overload;

The Joy of Expression captures Gen Z's desire for "Instagrammable" disco-glam wardrobe statements;

The Surprise of the Unexpected fuses athleisure wear with a new sartorial luxury, blending street looks with classic style;

and the "anything goes" attitude of The Excitement of Creativity is seen in the rejection of normcore in favor of creative, exuberant and multilayered designs.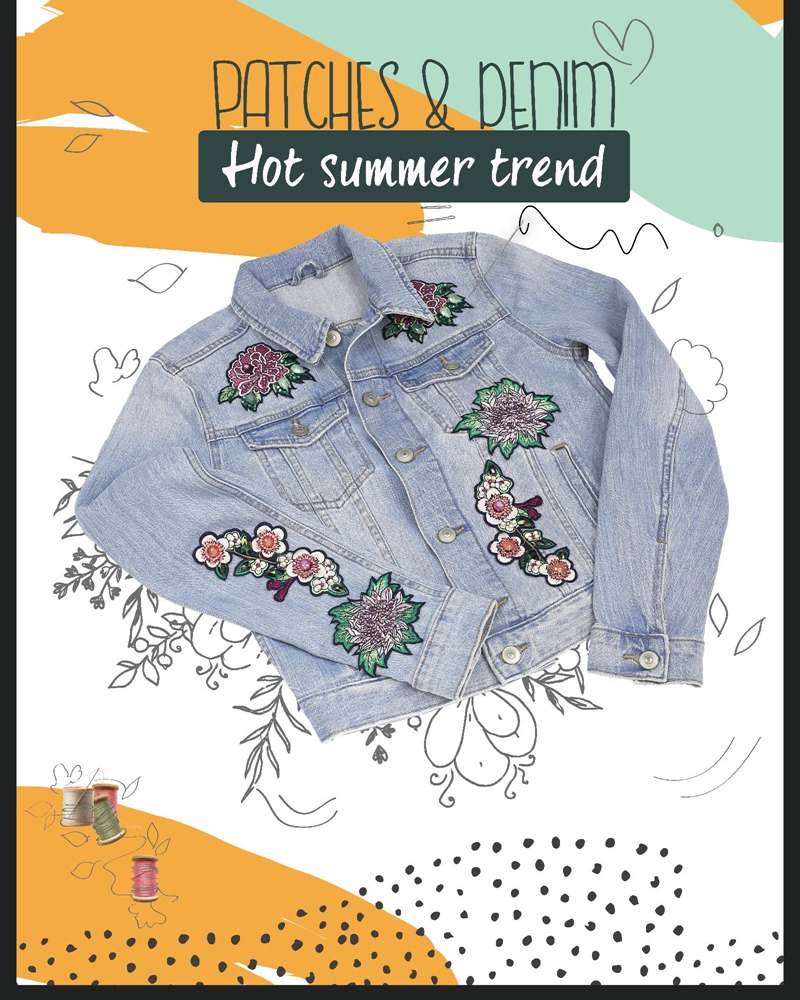 Spring/Summer 2020 Innovations
Capturing all the youthful joy of the Insta-generation, nothing says it's time to shine more than Swarovski's new Kaleidoscope Fancy Stones family. Thanks to Rivoli faceting on the reverse and large facets on the front, these triangular, hexagon and square crystals showcase a radiant and totally new rainbow-like optic. Ideal for jewelry and accessories, the user-friendly glue-in setting option will be very popular with the DIY community. Also new this season is the gently expressive, gemstone-inspired, 50-facet Princess Cut Pendant.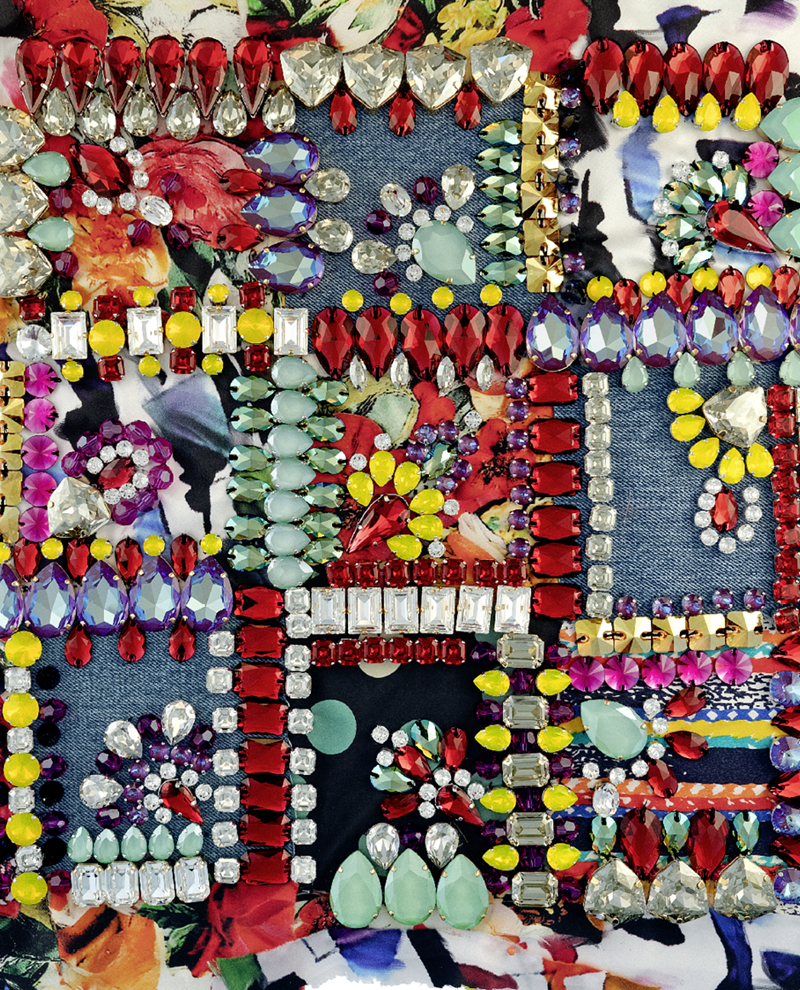 Ideal for hand-application techniques such as beading and wire working, as well as sewing, this easy, time- and cost-saving product works beautifully for jewelry and DIY, apparel and accessories. And because it is unfoiled, it makes for stunning standalone, open-back pieces that have an elegant, fine-jewelry look.
In an industry first, the Crystal Electric LacquerPRO family's six new lacquered effects bring a burst of neon brightness to the Swarovski palette. Made with UV pigments that glow under light, their sparkling pops of color add excitement to sport-inspired casualwear, as well as answering the demand in the dance sport segment for intensely colorful crystals.
Spike Flat Backs & Sew on Stones defy convention with their boldly rebellious "anything goes" attitude. Perfect for sewing, setting, gluing and using with Ceralun, these premium-looking spikes come in two shapes, with two sizes for the Sew-on Stones and three sizes for the Flat Backs—just right for mixing and matching across a spectrum of creative designs, especially footwear and accessories.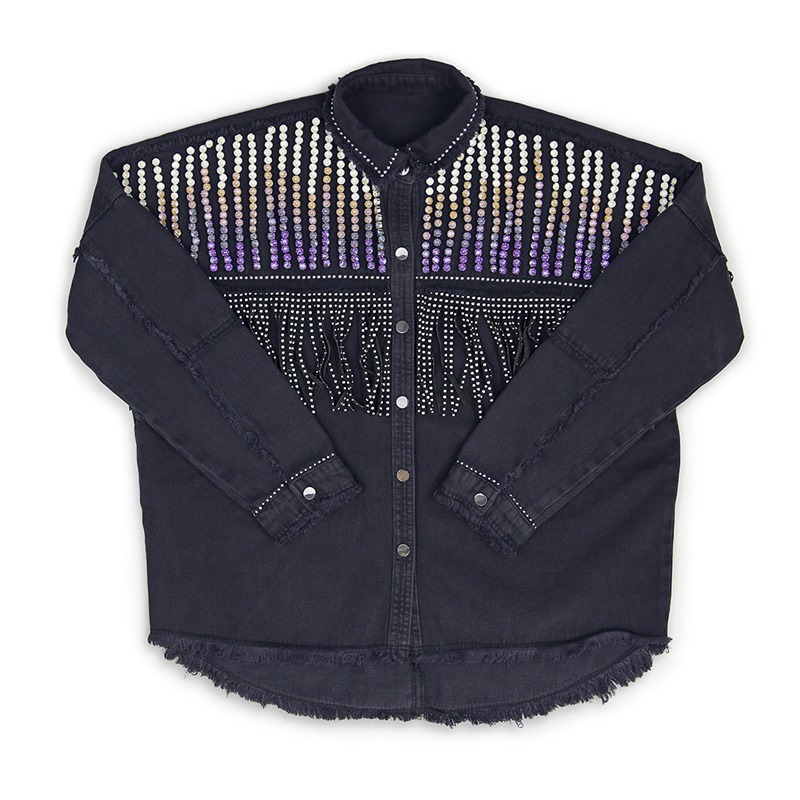 About Swarovski
Swarovski delivers a diverse portfolio of unmatched quality, craftsmanship, and creativity.
Founded in 1895 in Austria, the company designs, manufactures and markets high-quality crystals, genuine gemstones and created stones as well as finished products such as jewelry, accessories and lighting. The Swarovski Crystal Business is run by the fifth generation of family members and has a global reach with approximately 2,800 stores in around 170 countries, more than 27,000 employees, and revenue of about 2.6 billion euros in 2016.
Together with its sister companies Swarovski Optik (optical devices) and Tyrolit (abrasives), Swarovski Crystal Business forms the Swarovski Group. In 2016, the Group generated revenue of about 3.37 billion euros and employed more than 32,000 people.
A responsible relationship with people and the planet is an integral part of Swarovski's heritage. The global Swarovski Waterschool education program has reached 461,000 children on the world's greatest rivers, and the Swarovski Foundation, set up in 2013, works to support culture and creativity, promote wellbeing, and conserve natural resources to achieve positive social impact.
For further information on their products, contact:
Giulia Valentini   at giulia.valentini@swarovski.com