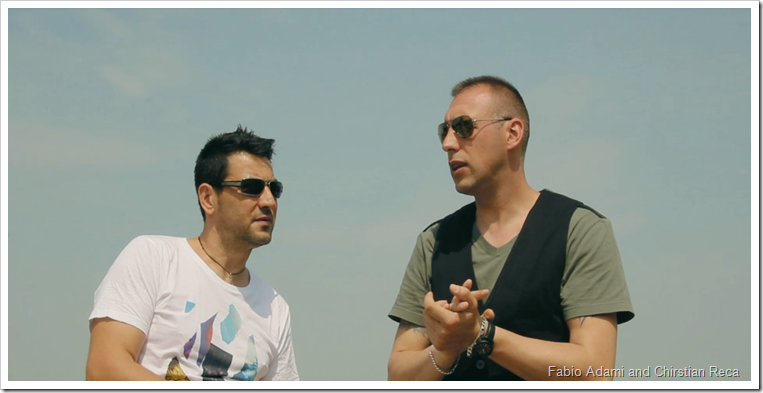 Two sustainable  denim experts from Italy – Fabio Adami Dalla Val and Christian Reca released their much awaited documentary titled – 'Denim : The stuffs that our dreams are made of ' at the first ever denim show in Vietnam held in June 2016. The documentary focuses on   the new trends, sustainability,technology and new innovations surfacing in the industry . From denim suppliers to the street shops , both experts travelled all over Italy to get different perspectives from the  Italian denim industry on the emerging trends .  The documentary covers interviews with important people in the Italian denim industry and brings out their take on the direction that denim is taking.
Fabio Adami Dalla Val starts by summing up the journey for this video
" We are finally at the end of this amazing tour around Italy , around Denim. We met denim suppliers – the oldest of Italy, we met shop owners, the street people and today we have a new view of our dream , our denim ".

Christian adds up
" We put denim in the middle but we have the point of view of different kind of people concentrating on denim. Its amazing how the viewpoints differ but at the same time the final dream is same – The Product . So we can understand now even better how many people worked behind the scenes ,  behind the denim , and its always important to understand the history of people behind denim . We cannot create something from zero , something from scratch if we do not have background since long time ! "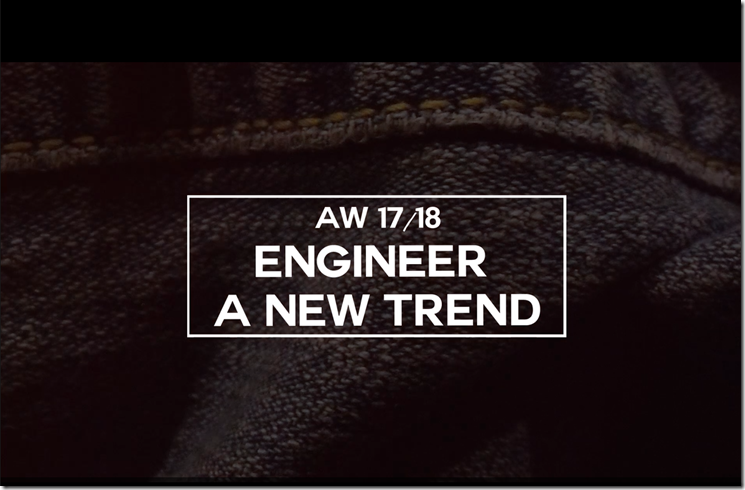 Alberto Candiani from Candiani denim speaks about the changes in the last few years
"The last few years  have been full of new technology specially concerning stretch and at Candiani we are good at combining these new technological elements with the heritage of denim.  Which is why I brought some examples here . "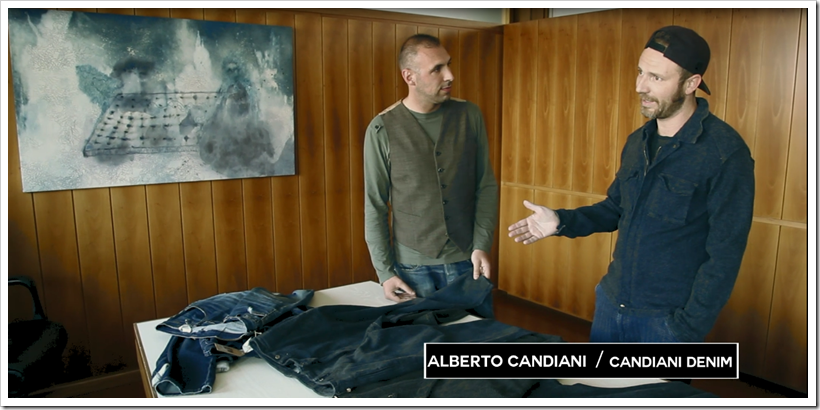 Alberto Candiani displays the first product – fabric made of  cotton but looks of wool, a very thick sateen with Dual Fx in the weft  to give 40% elasticity and the fabric is brushed to give the fuzzy woolen looks.
"The very interesting part comes up when you engineer these fabrics with the latest technology like laser. You can just go deep into the fuzz and create different patterns, different layers and making it a much more innovative fabric " Alberto says. " To make a special construction to enable the fabric to be bruhsed  and applied the laser  . It tells you the   combination of elements and the experience  you need to have to build such a product . It is the natural combination of heritage and technology . You need to know how to put these two together . In Italy, we believe we know this better than anybody else  "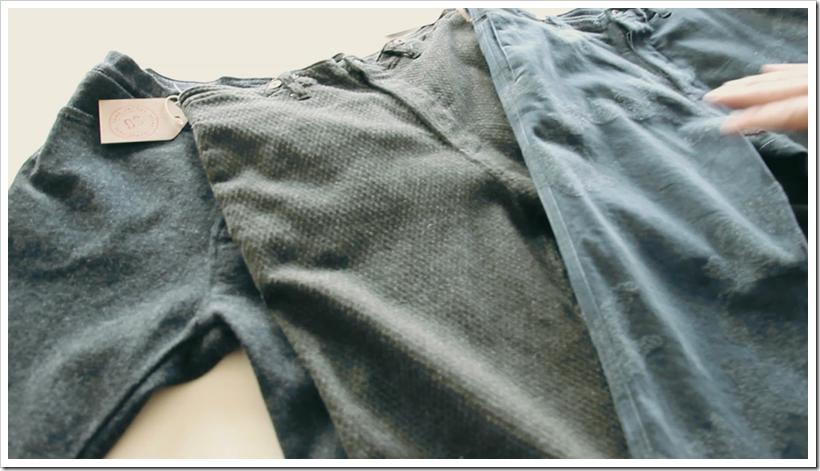 He also displayed the Stretch Selvedges that the company is making.
"Selvedge was meant to be be 15oz , heavy but as Candiani we thought why don't we make the first cool performance Stretch Selvedge." he added showing the techy stretch selvedges.
Coming down to the sustainable part , he mentioned that
" We are a 78 years old company and we are located in a national reserve. So this area is national park  Rules are extremely strict here and we have to strive to be as green as possible. We stick to the rules which we like . Its an investment and it helps us to do the things in a better way, in a conscious way and a more responsible way . … We focused our attention on  water saving and dyes. You know it takes lot of water to process indigo and it takes even more water when we have to treat garments. So we decided to engineer a new color . We engineered the dyes according to suitability with laser and ozone . We engineered what we call  INDIGO JUICE – which is basically a selection of colors which react great with laser and ozone . Takes nothing to achieve the contrast , takes nothing to create vintage looks without using lot of water. On the other hand to create colors which looked more interesting when not washed, we created a different category of products we call N as NITROGEN . So we dye under nitrogen and we save internally about  30% water. We do not use any hydrosulphide or fixation agent. "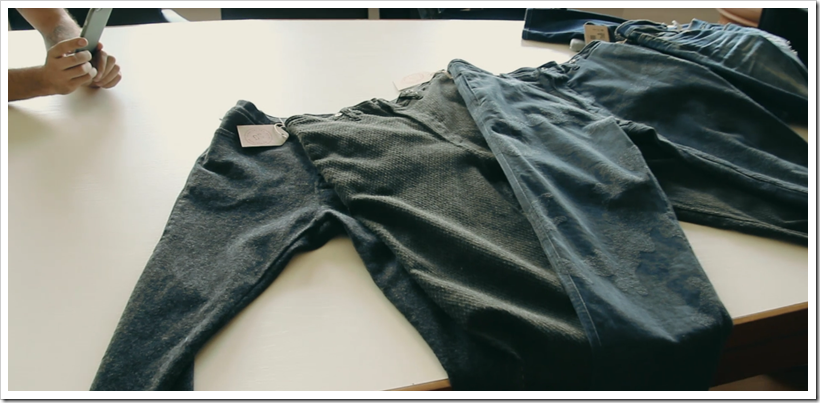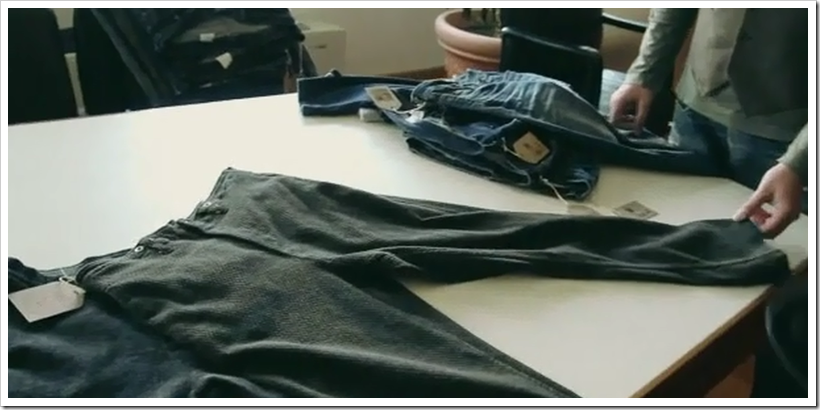 Paolo Gnutti from ITV denim has also been featured in this documentary . Paolo is also a veteran in the denim industry and has been a pioneer in brining out denim with the mix of fibers including the merino wool , cashmere and more.
"Denim is a fabric which is in constant evolution. Its a fabric which has life inside and moves every time in different way. Its very important to understand what the market needs and how we can be different from normal denim. We try to do do something new by taking different warp  and try to mix two different technical concepts . Denim is everyday and everywhere and is a part of you. Its not really a part of fashion world . We try to enter this kind of world which is not from now but from many years. " He further says " Market in the last few years is focused really on fabric but  on marketing to give some news to the clients . If we talk about denim , we always talk about super stretch and comfort stretch ,The denim spoke every time the same language therefore it is the time when we need to be more focused on the need of the market and technological fabrics…Quality for me is the first point. The client saves a lot  of waste during laundry or garmenting . Also eco sustainability is a very important point for us.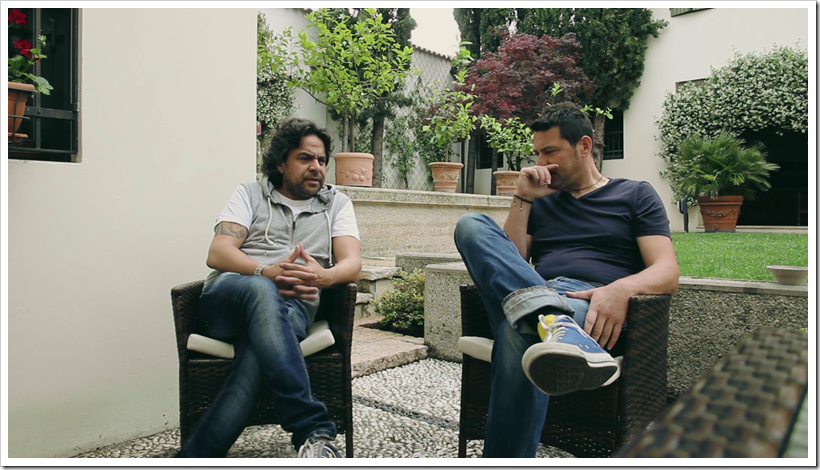 At the end of the video , both the expert were seen roaming around different retailers in Verona, Milan etc to see the new classic and casual looks with denim. Christians shows the classic looks with formal jacket and the casuals with leather jacket , shoes etc mostly in hard colors like brown, dark blue, rusty brown, etc. The combination is between classic in a sportswear way and casuals. .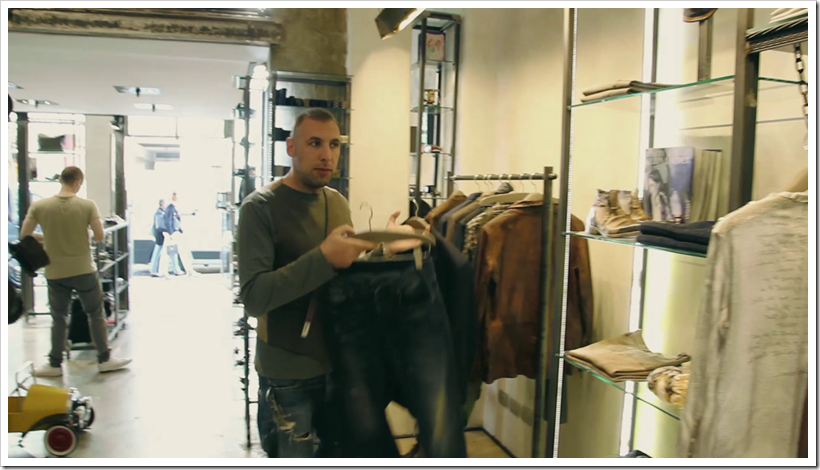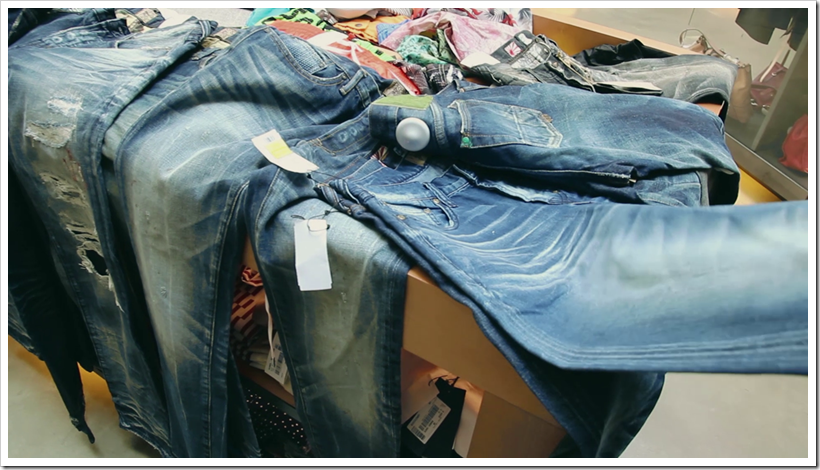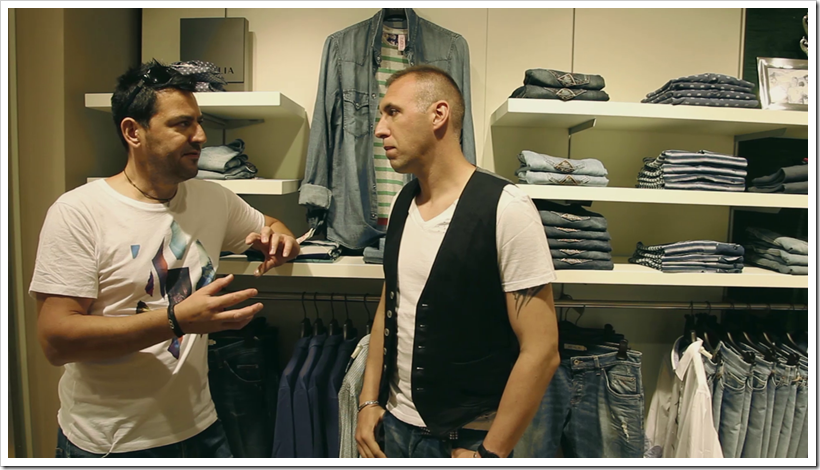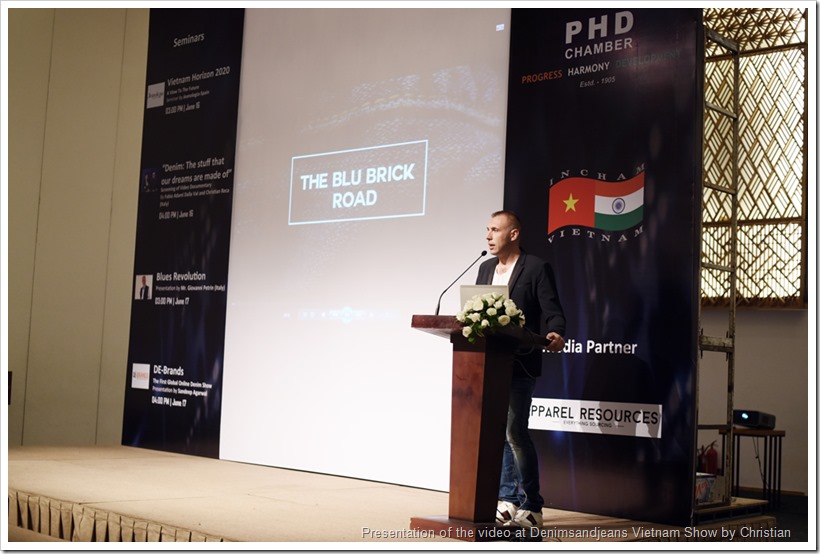 In their closing remark , Fabio says ,
"The technical part of the denim, I mean denim is changing , keeping the vintage look but using high level of technology inside.  …
Fortunately we are in Verona in stores in June  and we can see the Spring Summer collection.We can see some trends – denim is not only heritage , its going in premium level and some of the highlights we saw for AW17/18 are already here. Also what is most imp is the hand feel. Hand feel is very gentle but with the life of denim and we can see that touch in most jeans here….
Christian says ,
"We need not any more denim as it is ,but we need denim that we can wear in every part of the day. Combination between technical denim cotton is the key point. Also style is important as it helps to develop innovation.  How to wash denim is very important and we need to think how to work on these technological things.  Open your mind . Don't think about only heritage classic because different styles mean different kind of washes. ..
All the three categories Premium, Fashion and Heritage – all of them has one common thing that is handfeel – super soft but not fluffy. Specific customers like each of these categories  . Fabrics that we can consider for all of them need not be super stretch but green cast , open end, 3x 1 , heavy fabrics . So three different categories but one hand feel –super soft. !

You can watch the full documentary here