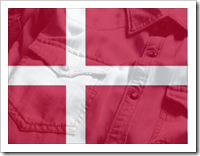 Denmark , with a population of only about      is a small country  compared to many other countries in EU with a population of only about 5.5 million . The Danish apparel retail is valued at over $6.5 billion and is sizeable for the country of such a small population.   The country has a decent consumption of denim garments due to popularity of denims and it is estimated that the per capita consumption is about 4 jeans per person p.a with over 20 million pieces of jeans sold in Denmark.
So where do the jeans come to Denmark from ?
The jeans most come to Denmark in big quantities from
and small quantities from Pakistan , India etc. China enjoyed a market share of about 50% in the total jeans imported into Denmark in 2010. However , within a year , it lost about 4-5% points and the share is being taken up countries like Bangladesh, Turkey, Pakistan and India. This reflects the growing
Lets have a look at the quantities and prices at which the jeans are coming to Denmark  from some of the important exporting  countries in 2010 and 2011 …
Country

2010( qty in million pcs)

2011
(qty in million pcs)

2010 (Price in Euro/pc)

2011
(price in Euro/pc)

China
10.21
8.76
  6.28
  6.58
Turkey
5.22
5.44
14.37
16.27
Bangladesh
1.84
2.84
  4.21
  5.85
India
0.35
0.91
  8.50
  9.42
Pakistan
0.29
0.34
  8.14
  9.24
Looking at the table above , it is clear that China is losing market share rapidly due to rising costs. Also, its surprising to see that Turkey is gaining share – reflecting that speedy turnaround and very high quality garments are required for this market and the prices touching Euro 16+ are not less either. 
Bangladesh and India are quickly gaining share of the market though the prices that India gets are far above those of Bangladesh.
Sponsored Link: