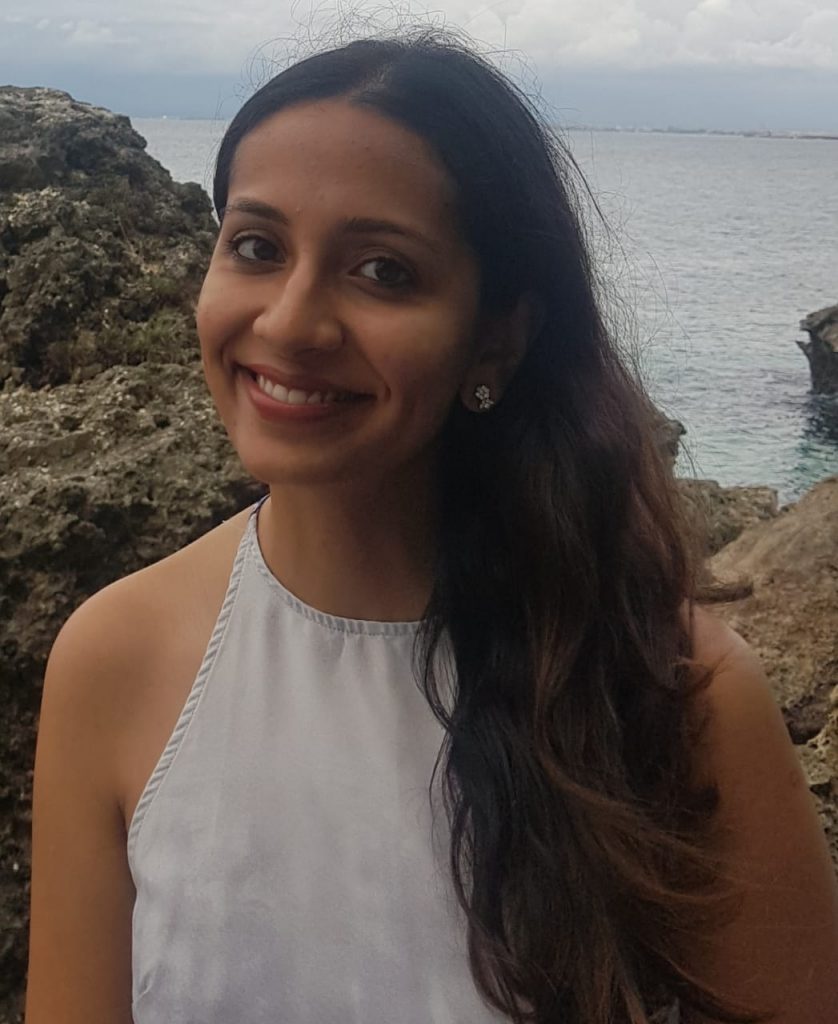 Fashion Accessories India Pvt Ltd is India's largest manufacturer of garment accessories. They are a part of the RCBC Group, one of the most reputed denim trading companies in the country.
Their production facilities spread over 70,000 sq. ft., manufacture metal trims such as shank buttons & rivets, snap fasteners, metal brandings, eyelets, and patches of different materials such as faux leather, jacron paper, silicon, fabric, and heat transfers. They mention that all the trims manufactured at their units pass international testing standards and quality checks.
We spoke to Ms. Nishi Vora (see video here) – Director of Fashion Accessories India and tried to get her perspective of the accessories industry in India and how they are trying to cater to sustainability requirements in this segment by buyers around the world.
What do you think makes Fashion Accessories co. different from other accessory companies.
I think what makes us different is our legacy. We are a part of RCBC, India's most reputed traders of denim fabric. As our family grew, the manufacturing of trims became a natural extension as there was nobody else in the space and demand was huge.
Even under trims, we manufacture the whole gamut – metal trims, patches, labels, transfers – everything one needs to brand their jeans. Immediately, we became a one-stop-shop for all the brands. Brands come to us and they get everything under one roof – denim fabric from every mill and all your trims. Sourcing becomes that much easier, as does managing their supplier count.
Also, I think our relationships are what set us apart from everyone. We have always ensured that building a relationship with our customers comes first, business is secondary. That helps us provide prompt service, 24×7 support, and quality goods every single time.
You are already working on sustainable accessories. Are you following any particular standards for the same?
We have just launched our new collection of sustainable trims 'Kind To The Planet' after almost a year of rigorous research. The collection is elegantly designed & vibrant and saves material, energy, and water at the same time.
Metal Trims –
Material – We use recycled metals as far as possible. Further, we have developed single piece buttons and rivets – eliminating the bottom part and saving about 40% of the material used.
Finishing – Our collection is raw, letting the base materials shine. To achieve a variety of finishes, we have used different processes such as polishing, tumbling, and vintage erosion on the base materials. This ensures that we save up to 50-70% water generally used for electroplating but also provide a wide variety of color options as well.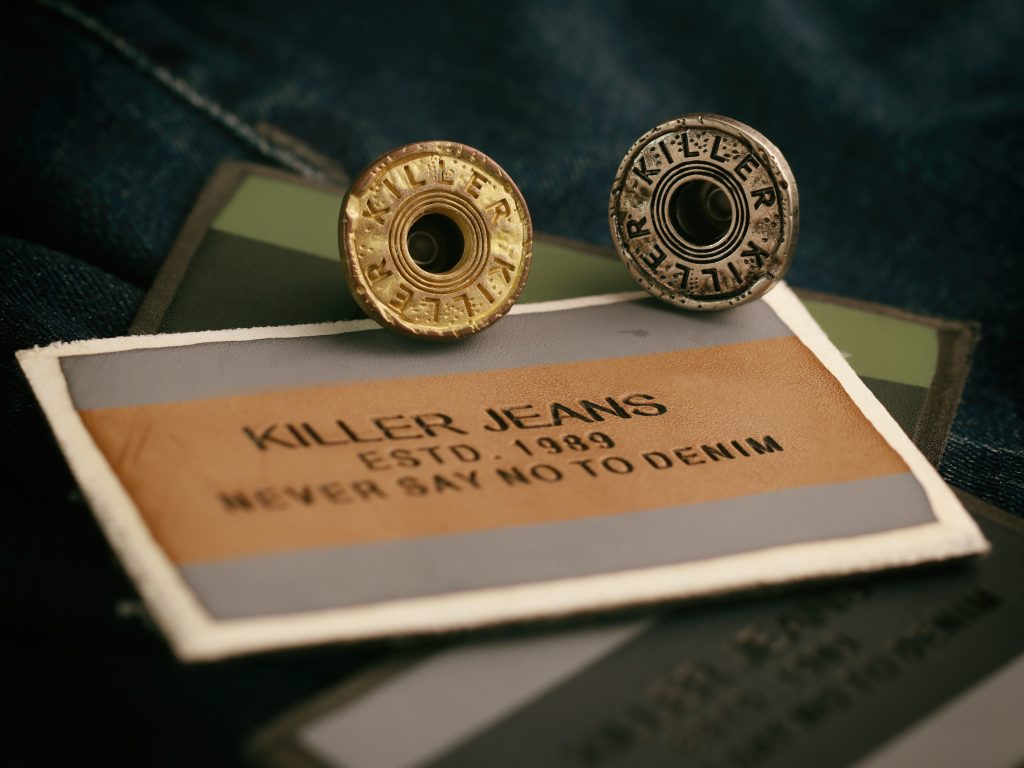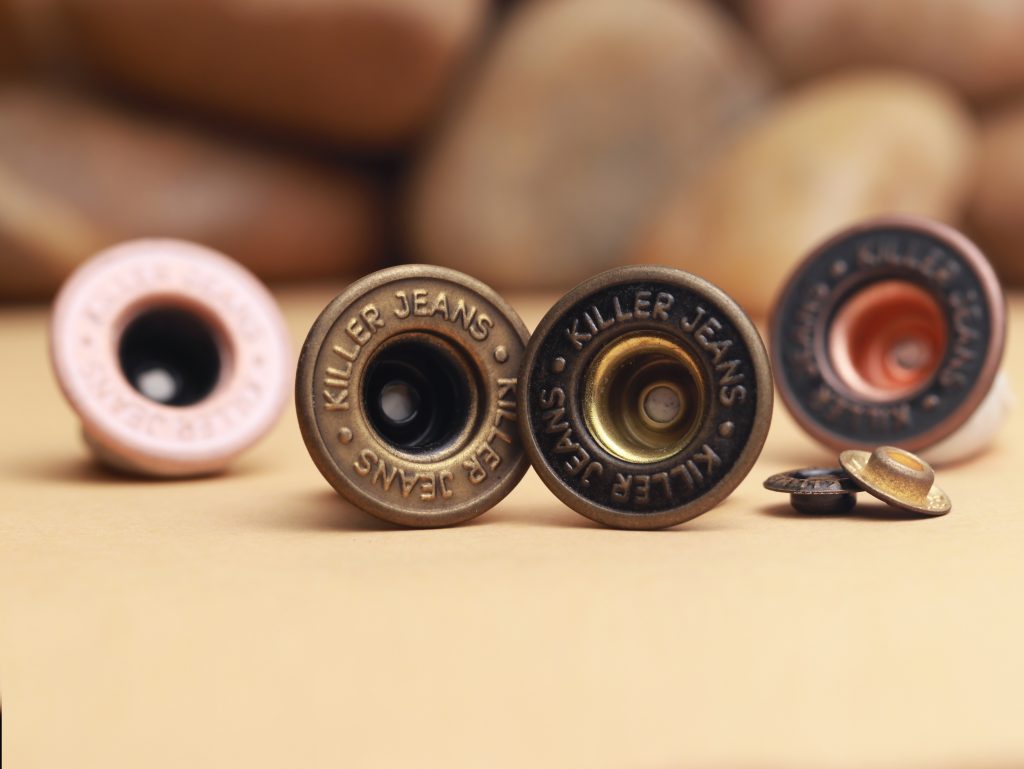 Patches –
Our company is 100% vegan – we have never used any leather in our patches. Our USP, in fact, is developing faux leather materials that look and feel exactly like leather, but have no animal product on them.
We use FSC certified recycled jacron for our patches and create different textures and looks using only hot-stamping techniques. We are eliminating the use of additional coloring and keeping the look as natural as possible
We also use organic cotton, hemp, and cork materials to created printed labels.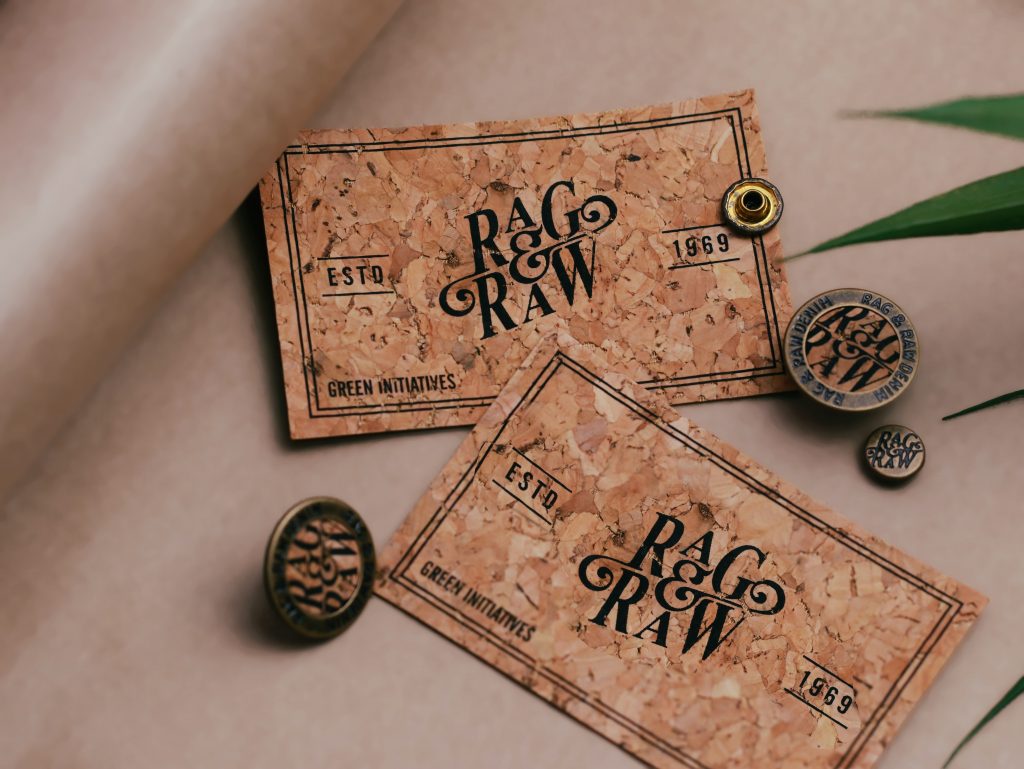 What are your best selling products in India and overseas
Our faux leather patches and metal shanks are currently our bestseller products. A lot of R&D goes into developing faux leather whose look, texture, and feel is exactly like leather, but it has no animal product at all.

We take pride in the fact that most end customers probably will not be able to tell the difference between PU and leather when they look at our labels on a brand's jeans. In metal, our biggest win is that we have our own electroplating unit, so we are constantly innovating on new techniques and finishes. Currently, we have more than 150 finishes and we are constantly working with brands to create a new finish especially for them almost every day.
What changes do you see in the requirements of buyers in the recent times and how you have adjusted to them.
I think a major change that the pandemic has brought about is that brands are developing more timeless collections, as opposed to focusing on seasonal trends. Also, lighter and airier silhouettes are becoming popular with the end customer. Basic is 'in' and so are simple, elegant trims.

Adapting to this, our collection also focuses on classic designs and finishes. We suggest using brass buttons over alloy shanks currently as it is technically more sound, lighter, faster to produce, and more cost-effective as well. In patches, we suggest thin faux leather patches or jacron patches in neutral shades of browns, blacks, and creams. These patches are designed to last across seasons, showcase the brand name clearly, and add minimal weight to the jeans.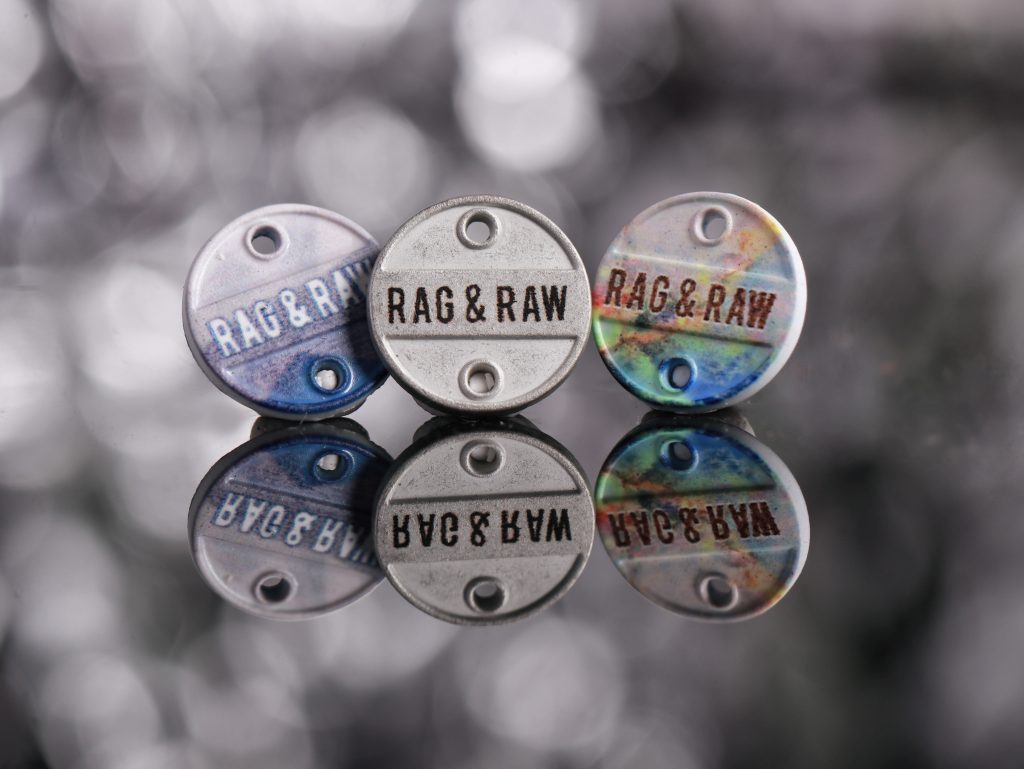 Weaving Your Brand Identity One Trim At A Time
Nishi says that their USP is their power to tell brand's story through trims. They blend season trends and your collection inspirations with their technical and design prowess to create a complete trim package – everything from metal brandings to back-patches to additional accessories.

The company works with its client to create a brand image that is aspirational and one that customers desire. They follow a very simple process – they study the client's brand identity and understand their requirements through tech packs or mood boards, post which the company generates trim collections that are unique to your brand.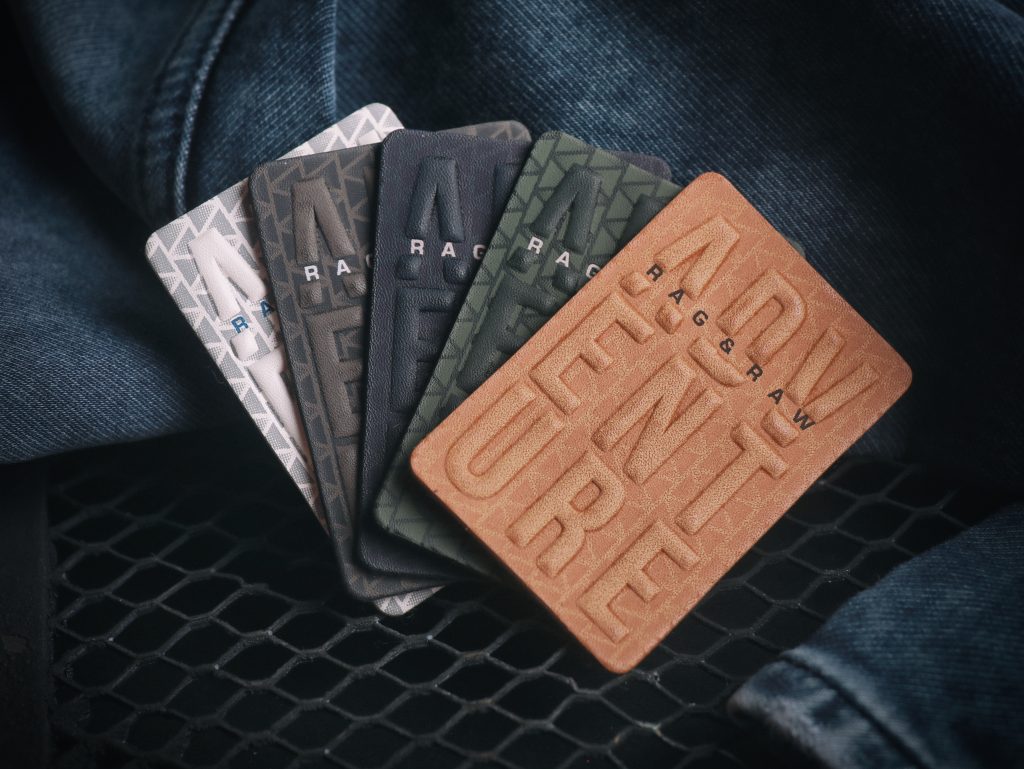 Fashion Accessories also designs its own collections every season based on WGSN trends. Its 'set designs' & trend mapping, where the company showcases innovative ways to incorporate different trends in garments using trims, are very popular with all their clients. They have successfully executed neon accents, rustic looks by hammering metals, holographic additions; fluidly adding brand value to garments without overpowering them.
Digital Initiatives
The pandemic has taught the company that there are no boundaries once you go digital! In order to take Indian innovations overseas and increase their global footprint, they are showcasing their entire collection online on www.fashionaccessories.co.in (on request).

Want more info. on their products ?
Get in touch with them at nishi@rcbc.co.in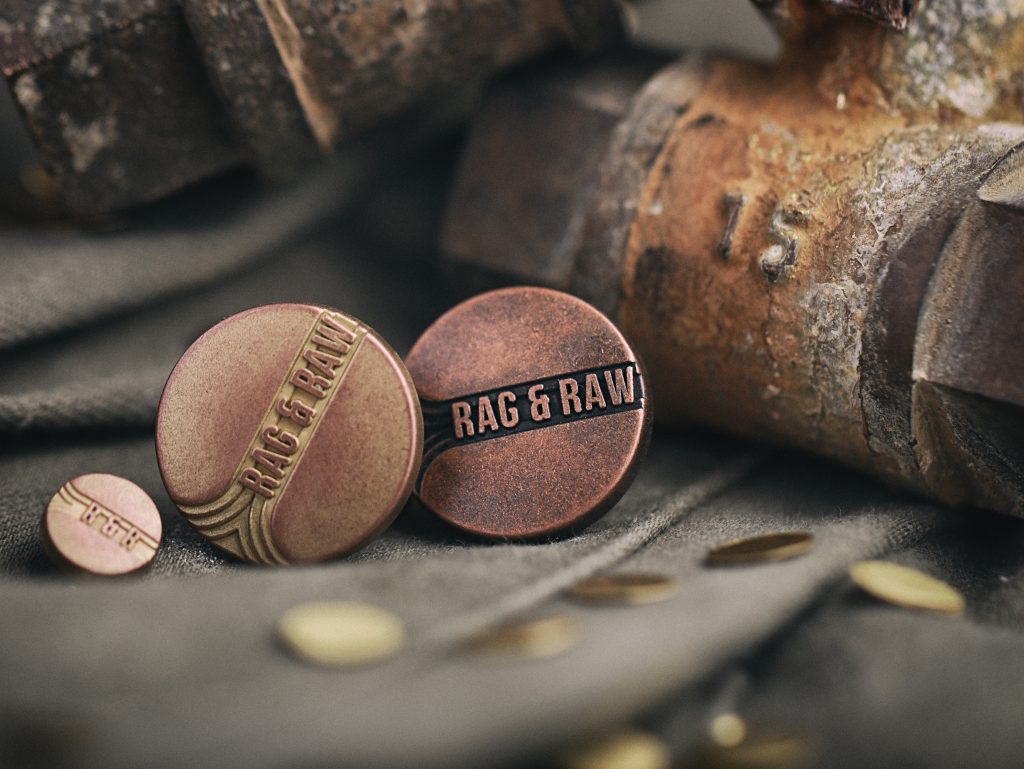 Contact Details
Email ID – nishi@rcbc.co.in
Website – www.fashionaccessories.co.in
Instagram – https://instagram.com/fashionaccindia?igshid=1enprnmcrgsup
LinkedIn – https://www.linkedin.com/company/fashion-accessories-india-pvt-ltd-/