Amazon – a behemoth with global sales of USD 107 billion in 2015 ,  more than 304 million active customer accounts and over 2,30,000 employees  – is using its power to crack open a big share in the US$ 254 billion Apparel market in the US.  Amazon has already reached a level where it can claim about 6.6% of the market. That share is expected to increase to 8.2% by next year and further expand to 16.2% within five years as reported by CNN.
By 2021, Cowen Analysts expect Amazon to generate $62 billion in annual apparel sales . TJ Maxx is expected to be the No. 2 clothing seller, with $26 billion in sales, and Macy's is expected to claim the No. 3 spot, with $23 billion in sales. If this happens , it will change the contours of the global apparel scene causing a big realignment in the way apparel is sold. Amazon does not own any brick and mortar stores and only  with its online sales if it is able to get close to the predicted figures, it will shake up the industry.
Amazon has been adopting a multi pronged strategy to achieve this target.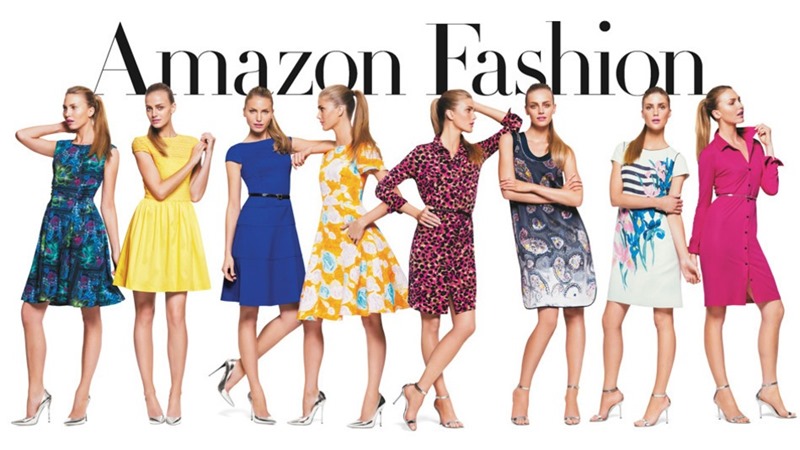 Launching Own Brands
Amazon has been quitely launching its own brands . It has launched Seven brands recently.  These brands cover different segments of clothing retail including Men, Women and Children clothing. Most of the clothing from these brands are priced less than USD 100/- .
Franklin & Freeman – Men's dress shoes
Franklin Tailored – Men's suits and accessories
James & Erin – Women's clothing
Lark & Ro – Women's clothing (Also available in Canada)
Society New York – Women's clothing
North Eleven – Women's accessories for cold weather
Scout + Ro – Children's clothing
Amazon has also started to shift its fashion strategy toward offering more high-end designer names such as Zac Posen and Stuart Weitzman.


Fashion Talent , Sponsorships & more..

Amazon is trying to ramp up its presence in fashion scenes by various sponsorships at the moment. It recently sponsored the New York Men's Fashion Week.  We will see more of such presence by Amazon in different fashion events around the world soon.

The company  has been hiring top fashion talent from reputed labels. These include executives from luxury fashion companies like Barneys and fashion editor from Vogue.

Amazon also recently bought Zappos – online shoe retailer – for about USD 1 billion indicating that it is heeling itself deep into the Apparel and Shoe category and wants to dominate the world apparel scene in the coming times.  Step by step Amazon is going in the direction of making Apparel and accessories one of its mainstays. Currently only about 15% of its shoppers shop apparel from its online store while the company is not really regarded as an curated seller of apparel. Once Amazon digs its heels in , we might see many offline and online apparel retailers might struggle. The key would , however , be the fact how well Amazon owned brands can do . Its anybody's guess !

Will we see a denim brand  coming out from the stables of Amazon to shake up the global denim retail  ?? We will know soon …