After the collaboration with Industrial Designer Marc Newson and Artist Pharrell Milliams , G-Star Raw recently collaborated with designer Atior Throup in October 2016 and announced him as the brand's executive creative director. Last year Pharell Milliams launched his first collection which were made by using recycled plastic removed from the oceans and this year the newly appointed creative director Atior unveiled his first collection at the Palais de Tokyo in Paris.
USING SUPERIOR ITALIAN SELVEDGE DENIM FOR ALL PIECES, THE COLLECTION EXPLORES ITS ABSOLUTE EXTREMES: FROM UNTREATED, LOOM-STATE FABRIC TO BLEACHED WHITE
The collection mainly uses the selvedge denims and presents them at various stages – from untreated fabric to white bleached and the intermittent stages.  The designer aims to show how the selvedge denims can look at different stages of being processed with signature G-Star 3D looks combined with high tech space suit elements. The designing is extremely detailed and deserves applause !
Some Pieces From The Collection
STRETT JACKET
The STRETT offers a refined take on a classic sportswear piece. It comes with an integrated, detachable backpack and an engineered hood adding to the jacket's strong identity – functional yet progressive.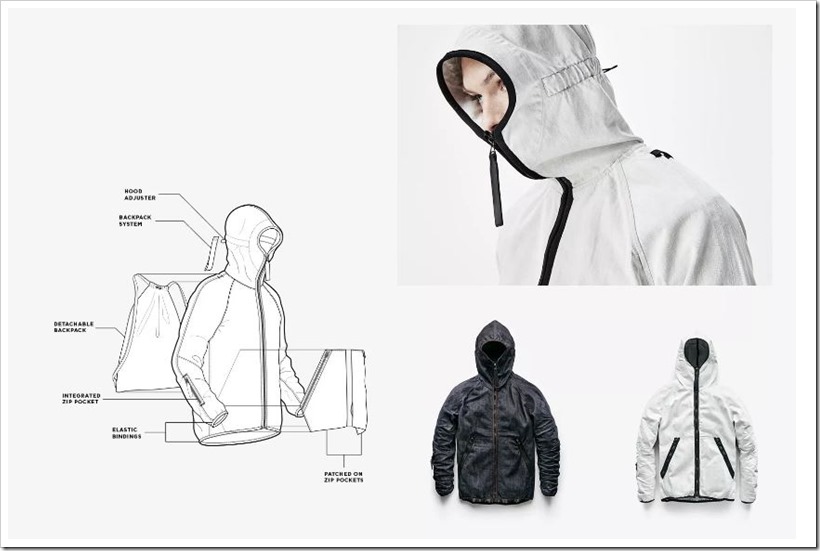 DELINE JACKET
Featuring a spiral 3d sleeve seam, the DELINE jacket explores a new, angular design language, where the focus lies on concinnity – the balance and harmony of lines, where they meet and how they interact. The strapping system in the back allows the jacket to be carried on the shoulders when not in use.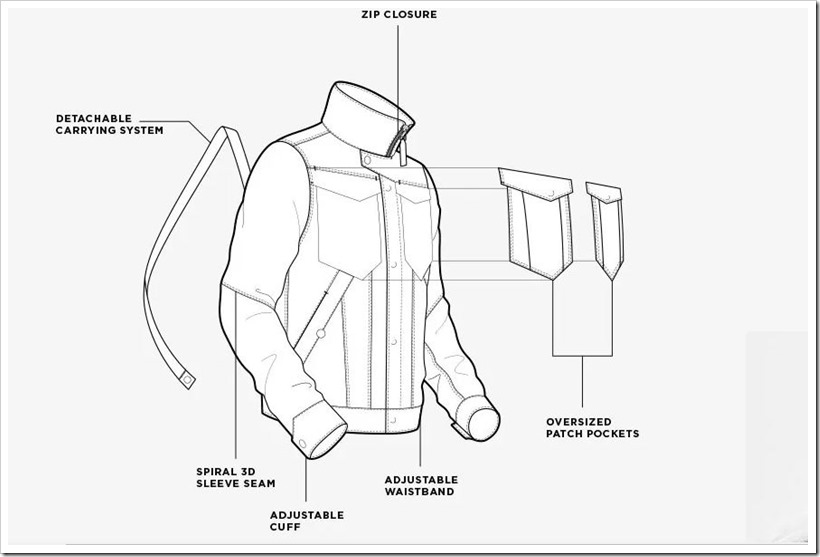 5620 MOTION 3D TAPERED JEANS
The 5620 motion is a hybrid of traditional workwear jeans and motorcycle pants. Its ergonomic design is constructed using the 3d denim approach with reinforced 3d knees, integrated rib inserts, and engineered stretch self-fabric panels.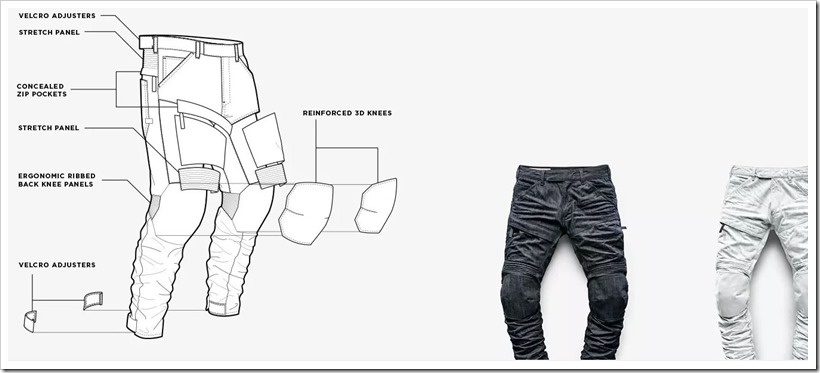 STRETT PARKA
The STRETT parka is a new take on the classic parka, featuring an integrated detachable backpack, simple yet extreme.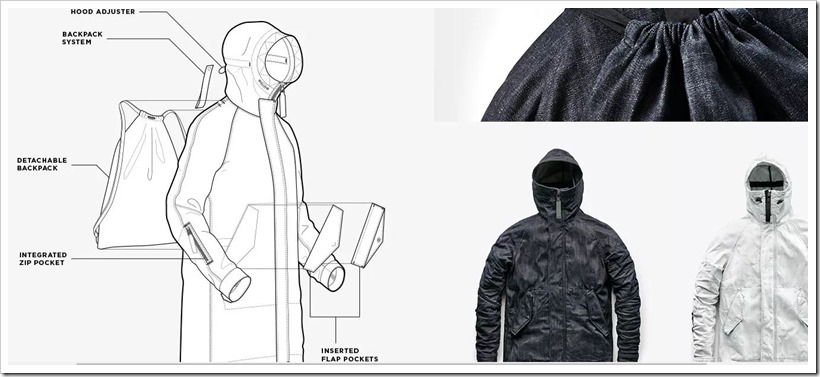 RACKAM BOMBER JACKET
The RACKAM bomber is the new interpretation of the classic bomber jacket – the sleeve is segmented into big, bold blocks, which create an ergonomic shape. The large back pocket contains a detachable strapping system, which allows the jacket to be carried on the shoulders when not in use.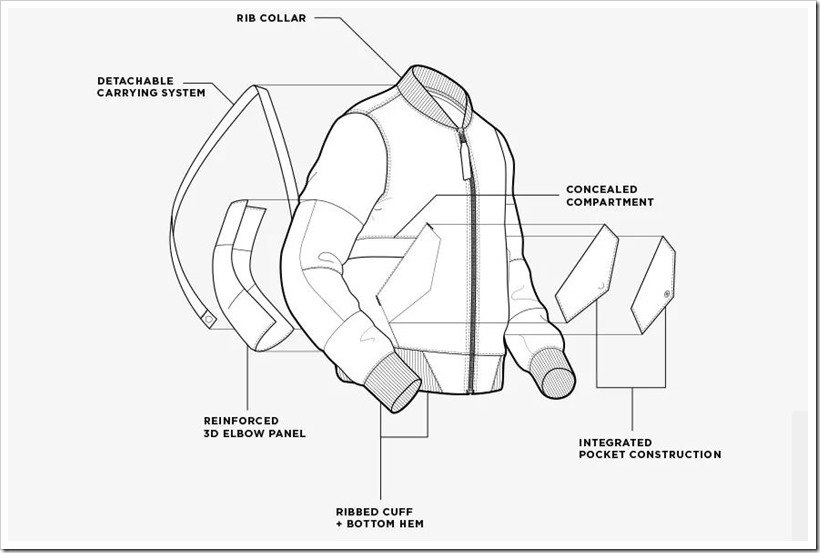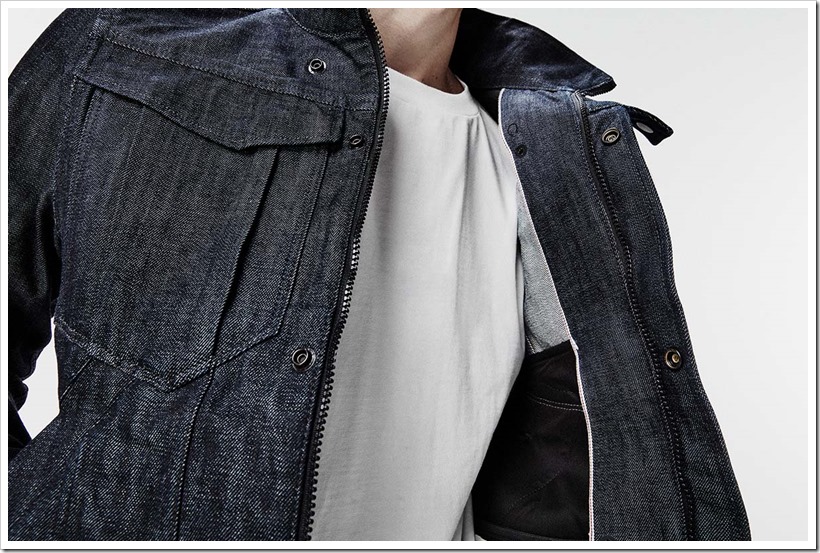 RACKAM 3D TAPERED JEANS
The RACKAM jeans use a new approach to 3d pattern cutting. Bold, horizontal lines cut through the garment – creating seemingly straight blocks. Each line contributes to the overall ergonomic shape, whilst allowing the integration of additional pockets.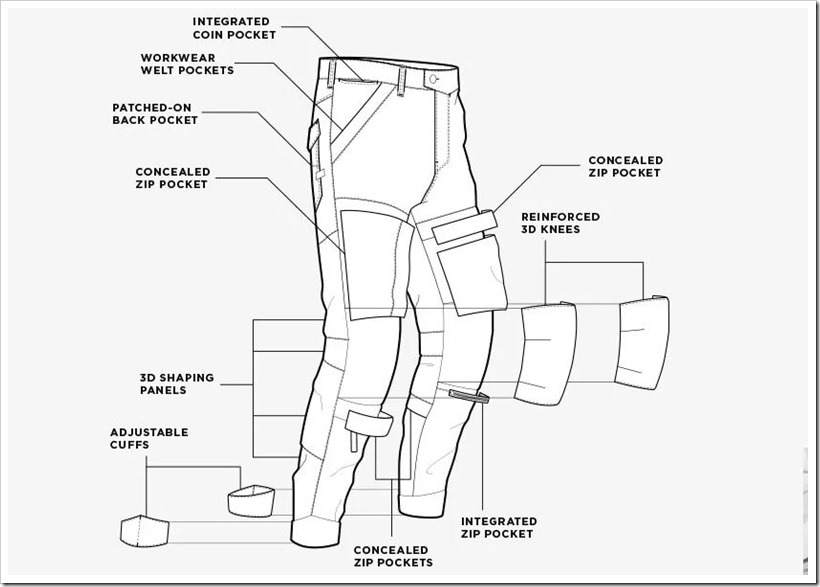 Image Courtesy : G-Star Raw
About Atior Throup
Born in Argentina, Throup moved first to Spain and then to Lancashire in 1992. After completing a BA in Fashion Design at Manchester Metropolitan University, he obtained an MA in Fashion Menswear from London's Royal College of Art.
---