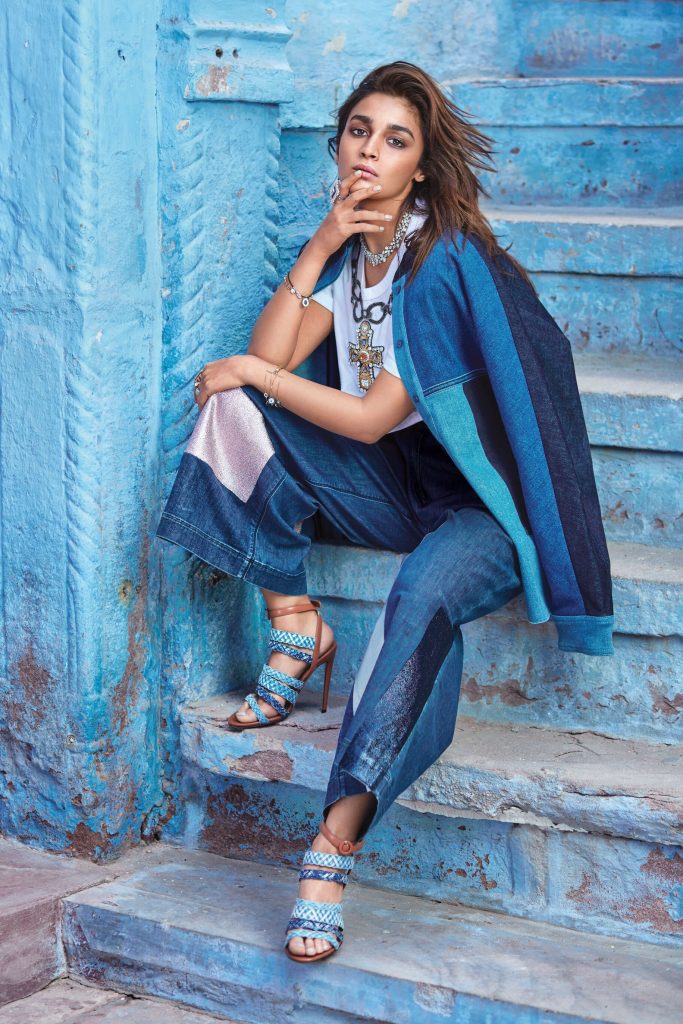 Are skinny jeans really out? The trend of those body-fitting denim, long and cropped both, is it dead already? Well, what do you have in your wardrobe right now? The all-time comfortable and new trendy baggy and loose fit denim or skinny jeans or bootcuts or maybe straight fit?
Before getting into the numbers of baggy jeans lovers, what exactly is Baggy Jeans or how is it different from straight or loose-fitting denim? When the cut is 'barrel leg, straight leg, or asymmetric,' according to Elle UK, jeans are deemed baggy. Mom jeans, like the other designs listed, fall under the baggy denim group and have grown in popularity.
Since the inception of skinny jeans more than a decade ago, they have been written off time and time again, yet the narrow-legged garment has endured. It's come back in new colors, styles, and levels of stretch to stay in vogue and on stores from Bloomingdale's to Old Navy, clutching a nation's ankles and legs. However, as customers gravitate to high-waisted, loose-fitting jeans in droves, rumors of its demise may be true. Levi Strauss & Co. officials claimed on a recent earnings call that sales patterns suggested that loose, even baggy, jeans for women and men were growing and that they were destined to become a trademark of our post-pandemic society.
Is this trend of baggy jeans because of the pandemic? Maybe, maybe not. Well, in my opinion, the pandemic made people work from home in their comfortable robes, where the majority did not even touch the denim for the whole 2020-2021 period of lockdown. And suddenly comes the fashion of loose baggy jeans. If you take it from me, I would say, the pandemic made people comfortable in loose clothing so much, that they do not want to go back to tight denim and trousers. And when the problem is at large of comfort clothing post-pandemic, with the majority facing it, why not have a change of trend itself rather finding a small solution to it. Smart, isn't it?
The Denim Cycle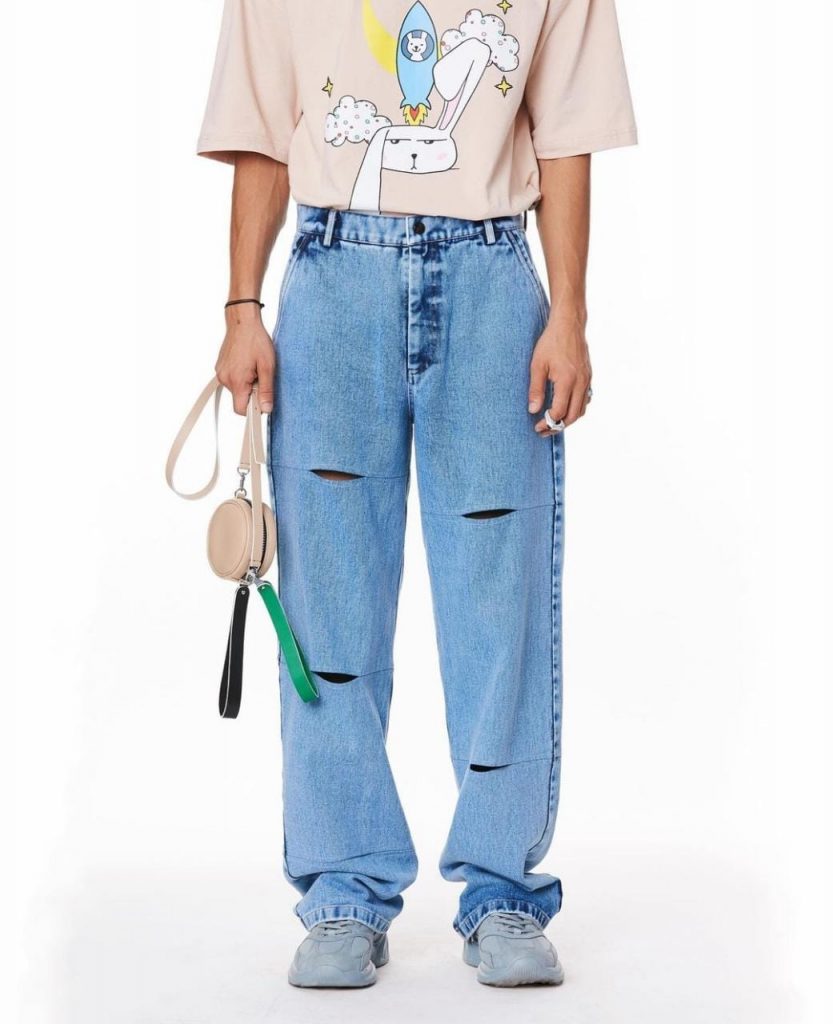 Skinny vs. baggy jeans have been a hot topic among Gen Zs and Millennials. Skinny jeans are out and baggy jeans are in, according to Generation Z, but Millennials are having a difficult time parting with their beloved skinnies.
Baggy jeans aren't only for Generation Z anymore. "The globe could finally be entering the early phases of a new denim cycle," Levi's CEO Chip Bergh remarked in a recent CNBC article, "One where tight-fitting pants are suddenly out of style, and instead shoppers young and old are flocking to loose-hanging, wide-leg and flared jeans." Endorsers, celebrities, and fashion icons would all have to agree. On the streets, we're seeing less narrow jeans and more comfortable denim. Vogue highlighted a few celebs who have embraced the trend, noting that we've been gravitating into clothing for comfort in the past year, so it's only natural that we're opting for more cozy denim.
"The last denim cycle has been longer than 10 years, and it was the skinny jeans cycle," said, the CEO of Levi's. He also added "We're definitely seeing a lot of uptake on these looser fits, and our competitors have all followed it and they're all seeing the same thing. If we see it sustain for another season or two, it's very possible that we're into a new denim cycle."
The Present-Day Trend of Jeans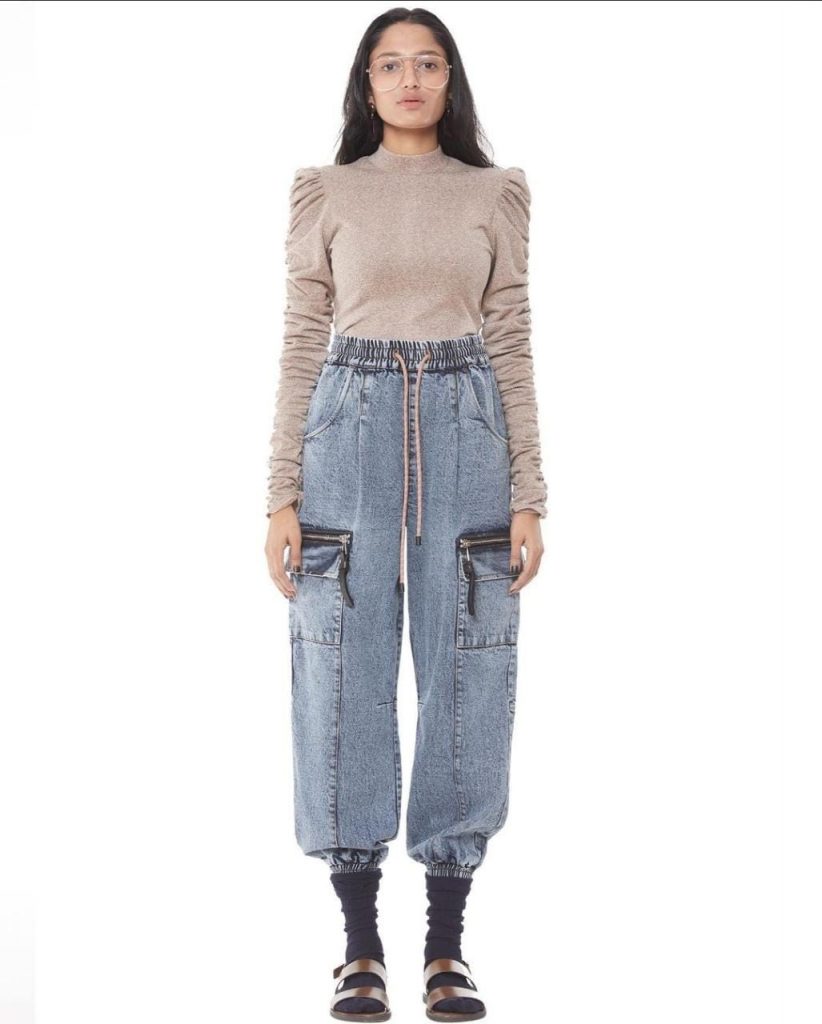 The style at hand, (or leg, practically speaking) is usually alluded to as "mom jeans," even on Levi's website, where they are featured heavily. In the last year, they've been increasingly apparent on Instagram fashionistas and adolescents in Netflix series, as well as being promoted by youths on TikTok. Younger clients, according to Bergh, were frequently wearing tighter shirts with denim. "That seems to be the look with the Gen Z and young millennials right now," said Mr. Bergh.
Whether it's bell-bottoms, flares, or skinny jeans, the style of jeans worn by Americans is frequently connected with certain eras, and merchants are eager to see how powerful the loose denim fashion will go into the long-awaited Future Days. The potential of a new denim design is excellent news for apparel retailers, who have been one of the most battered due to pandemic , as they struggle to boost sales and rekindle customer interest in clothes.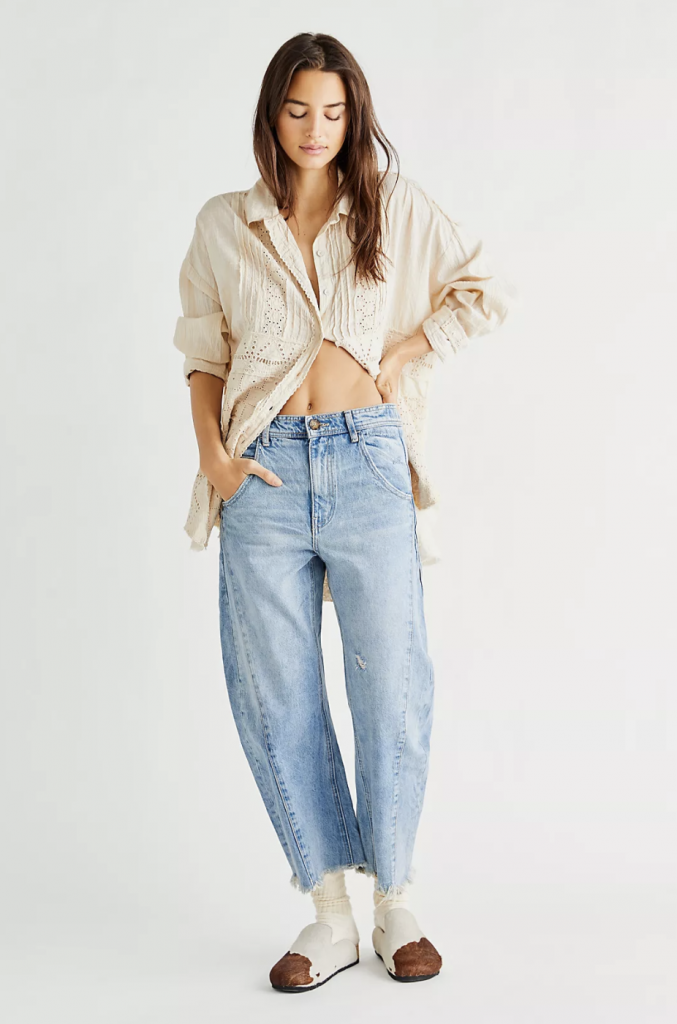 Skinny jeans, mom jeans, and straight-leg jeans are the top denim sales from January 2020 to March 2021, according to Fit Intelligence. You read it correctly: skinny jeans are the most popular denim style. However, the discussion over slim vs. easygoing jeans has only been going around for a few months. It's also worth noting that Millennials account for 27.8% of all Fit Finder users, while Gen Z accounts for 27% – so it's essentially a tie. As per statistics from the NPD Group, skinny jeans continue to account for the highest percentage of women's jeans sales in the United States, accounting for 34% of sales. However, in the year ending in February, the style dropped seven percentage points.
Levi's debuted a modest line of women's high-waist, loose-fit jeans, and wide-leg trousers called balloon pants early last year, which sold "really, really well," according to Bergh, leading the brand to double down on similar cuts. According to the company's results call, sales of relaxed-fit men's models like the Levi's 550 and 559 increased by 50% year over year in the last quarter. Levi's had pondered retiring the styles a few years prior due to their poor performance. The trend isn't limited to Levi's, which claims to be the first to introduce blue jeans in 1873. Even among narrow jean devotees, Madewell, the prominent retail business owned by J. Crew Group, has shown interest in fuller-fit jeans and balloon trousers, which is seen as a turning point for the fit.
The Future Of Jeans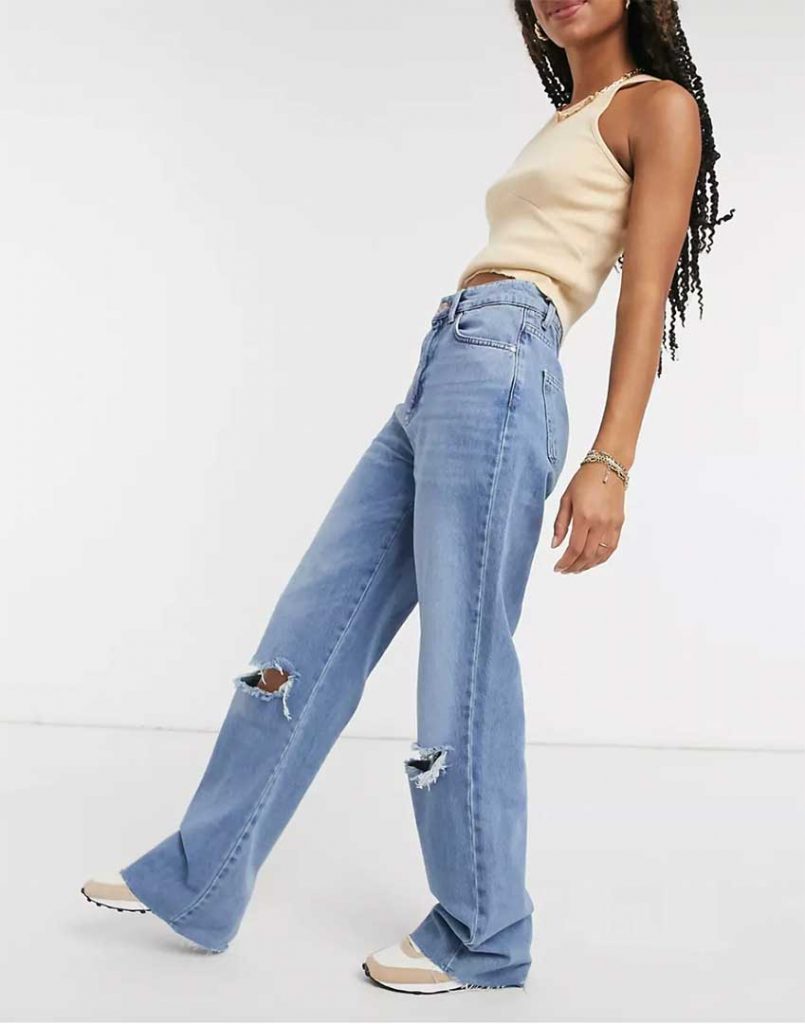 "As people think about going back out, they're thinking about what's the look now, and they're going to our website, they're going to other websites, looking at fashion magazines and seeing looser, baggier fits be the new trend", said Bergh. "The fact that people are liberated and can finally go out to dinner with their family or girlfriend or boyfriend — it gives them an occasion to kind of upgrade their wardrobe, update the look, and splurge a little bit on themselves, and I think that's what we're seeing"
Skinny jeans aren't as trendy as they once were, but that doesn't mean they're not still being bought. Consumers may need some time to adopt and acclimatize to the new baggy style. Until then, we expect that shops will continue to sell skinny jeans and that consumers will continue to buy them. We predict that the purchase of skinny jeans will drop even further in the next months, but we can't declare with certainty that this more fitting denim design will ever go out of vogue. "I don't think skinny jeans are ever going to go away completely," Bergh said. "People are mixing it up, and women, in particular, are having multiple choices."