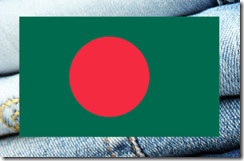 Exports of denim jeans from Bangladesh is expected to have registered a steep increase of over 8% in the year 2015 . With data received for exports till October'15 , the figures look really promising . In the entire year of 2014 the country exported about 171 million pieces of denim jeans to EU with a value of USD 939 million . However, in the first 10 months of the year till October 15 , the country exported about 154 million pieces of jeans to EU. Extrapolating the figures , the growth looks well over 8% for the sector and expected to have touched a figure of over 180 million pieces . Another important development has been the up gradation in the value of exports per piece . From an average value of Euro 5.4 per piece in 2014 , the price of jeans exports has increased to an average value of Euro 6.36 – which is a sizeable increase of about 17% in unit value and is more important considering the volume of exports. There is no doubt that the country is climbing up the value chain as far as denim exports are concerned and can no longer be viewed as a low end supplier.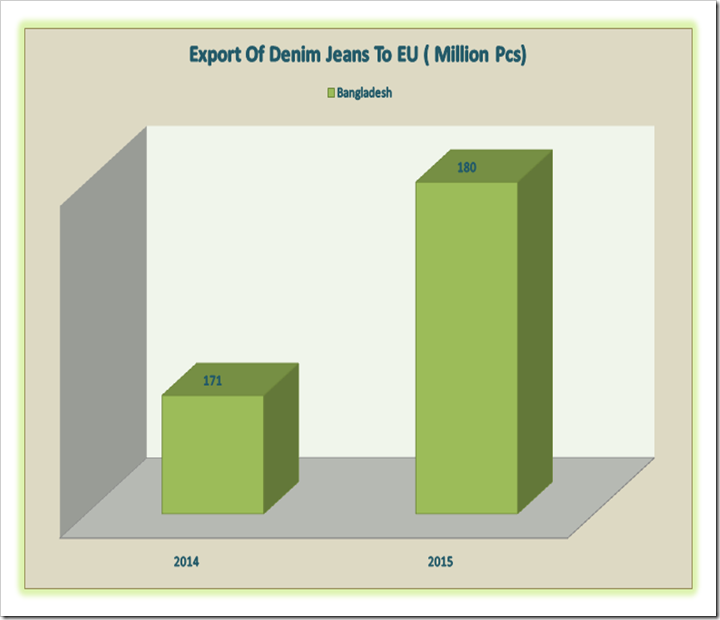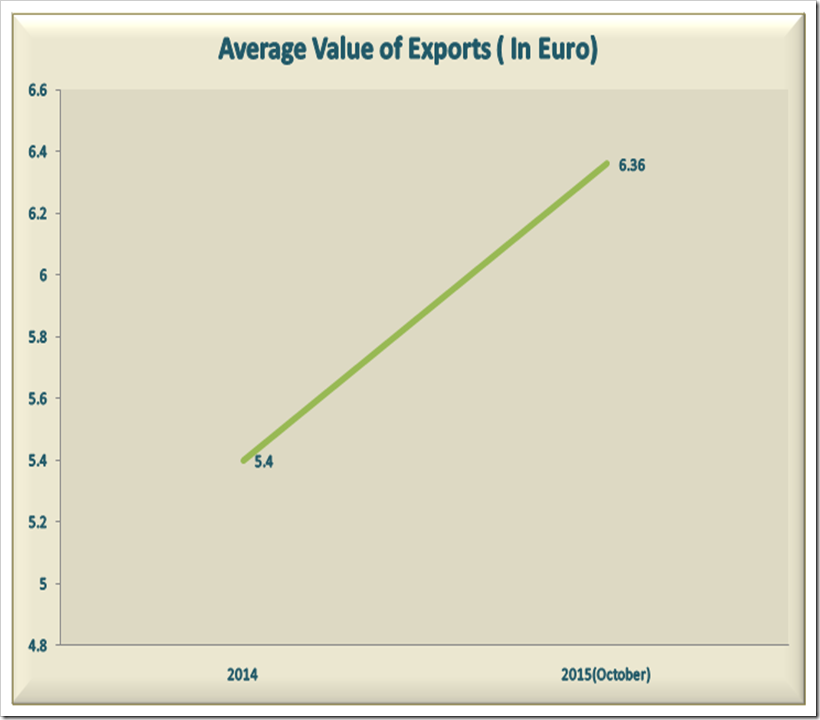 A comparison with China is quite interesting. China was , till 2013, the largest supplier of denim jeans to EU . However, it started suffering serious reverses in 2014 and lost market share to Bangladesh with total exports of jeans just standing at 115 million pcs compared to 171 million pcs of Bangladesh. This gap is further widening and till October'16 the exports of jeans from China is just about 80 million pcs compared to 154 million pcs of Bangladesh. So , basically now Bangladesh would be exporting twice as much of jeans to EU as China – an amazing feat indeed.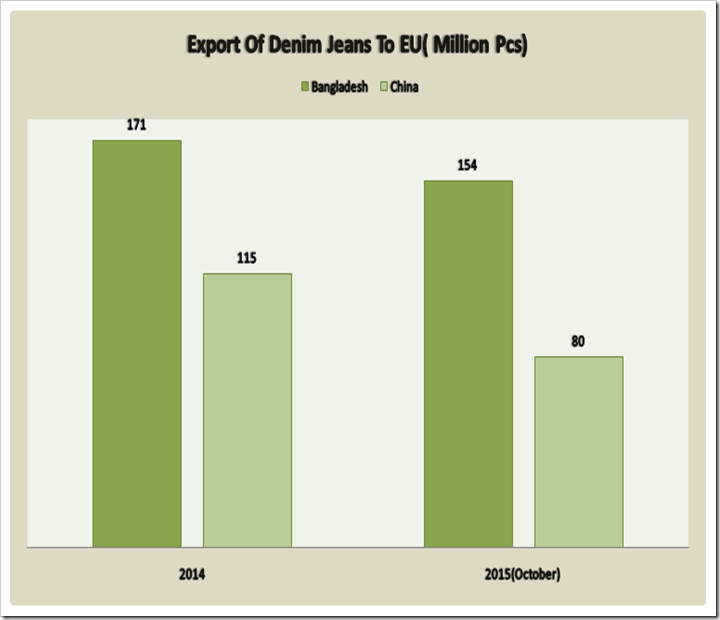 In the coming times, denim is expected to become an important driver of apparel growth from Bangladesh and will form an important part of the Bangladesh  Govt's vision of  achieving the $50 billion export target by 2021. Not only is Bangladesh an important exporter of denim apparel to EU but also has sizeable exports to US , South America, Canada etc. The upcoming markets include destinations like India, China and South East.