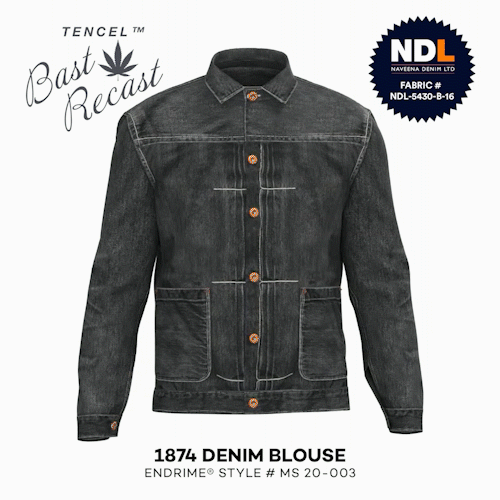 In this closely knit world brought closer by the pandemic, 'collaboration' has become the buzzword. Companies and people who are already good in their fields can do something excellent together. This approach is even more important in the denim industry where innovations are happening at a rapid pace across various segments and there is a great need for talent to come together and synergize to achieve bigger goals.

Recently such a collaboration took place between various companies :
Naveena Denim – NDL, Pakistan
Lenzing Corp, Austria
Endrime Studio, UK
Jeanologia, Spain
Officina+39, Italy
Warp-Face, UK
Crafil, Portugal
It was coming together of some important players who have been very active in the industry's sustainability space. Their collaboration was, as expected, focused on creating some environment-friendly denim. However, there is much more to the BAST RECAST collection than being a sustainable one. It was a completely designed collection that brought out the marriage of vintage denim aesthetics with modern technology and some great mix of sustainable fibers like Lenzing's Tencel, Refibra, and Modal along with Hemp. In all 9 fabrics were produced under this collection at NDL and 18 garments were designed by Endrime Studio during the lockdown period at their UK studio. Jeanologia made a great value addition by giving some very authentic vintage washed looks using their eco-technologies.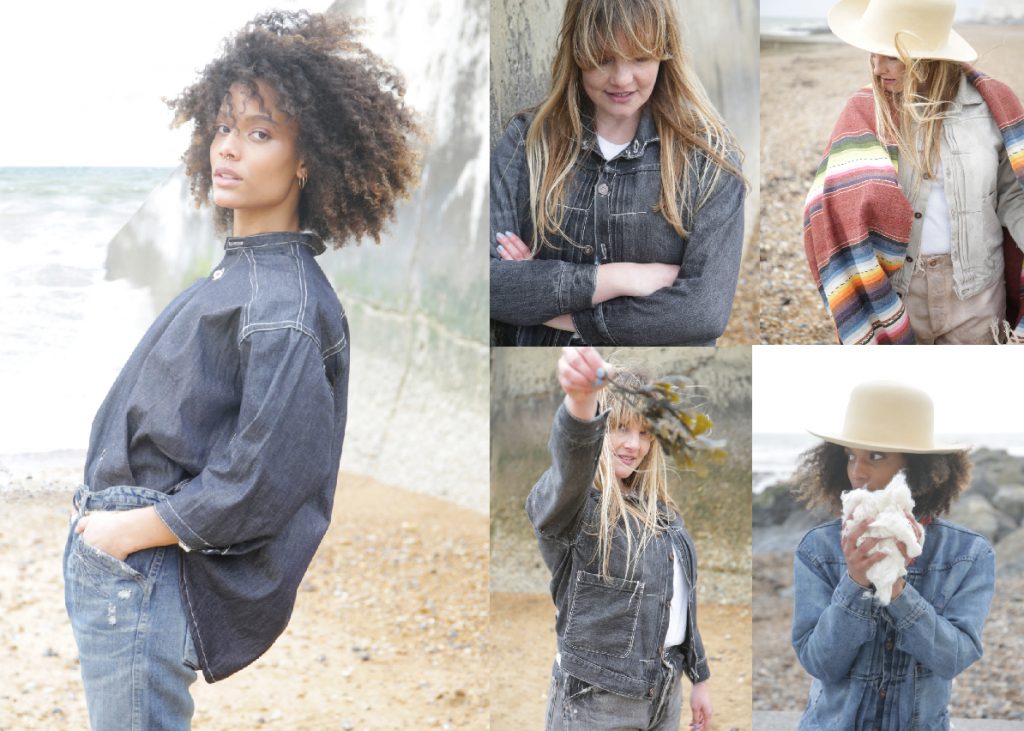 We spoke to Rashid Iqbal from Naveena Denim besides Michael Kininmonth from Lenzing and Mohsin from Endrime Studio to delve deeper and find out what made this collection tick!
1. Bast Recast looks like a very good combination of technology, sustainability, and vintage aesthetics. What made you think of such a project?
Rashid Iqbal:
Yes, bast recast is an exclusive collection that we are proud of, it took around one year for all the thought process before launching this unique collection that adds a modern soft hand feel to the old-school vintage denim. Bast Recast is a sustainable denim line that has been developed using a mix of Tencel, Lyocell, Wet Spun, and Cottonized hemp.
Mohsin
My company ENDRIME® was brought on at the start of the project together with Naveena Denim LTD. Michael Kininmonth (from Lenzing) wanted to design a capsule collection of 4 to 5 styles using the latest Hemp and TENCEL™ Lyocell technologies. I had been telling many denim mills to start using hemp and have been personally educating myself and others about hemp – I did many denim webinars on the history of hemp before this project started, so I was excited to do this collection.
The trust we were given, to not only design and manage the collection, but also to design the fabrics alongside NDL , was very encouraging. I and Sadia Rafique who co-designed the collection knew it was a special project from the beginning.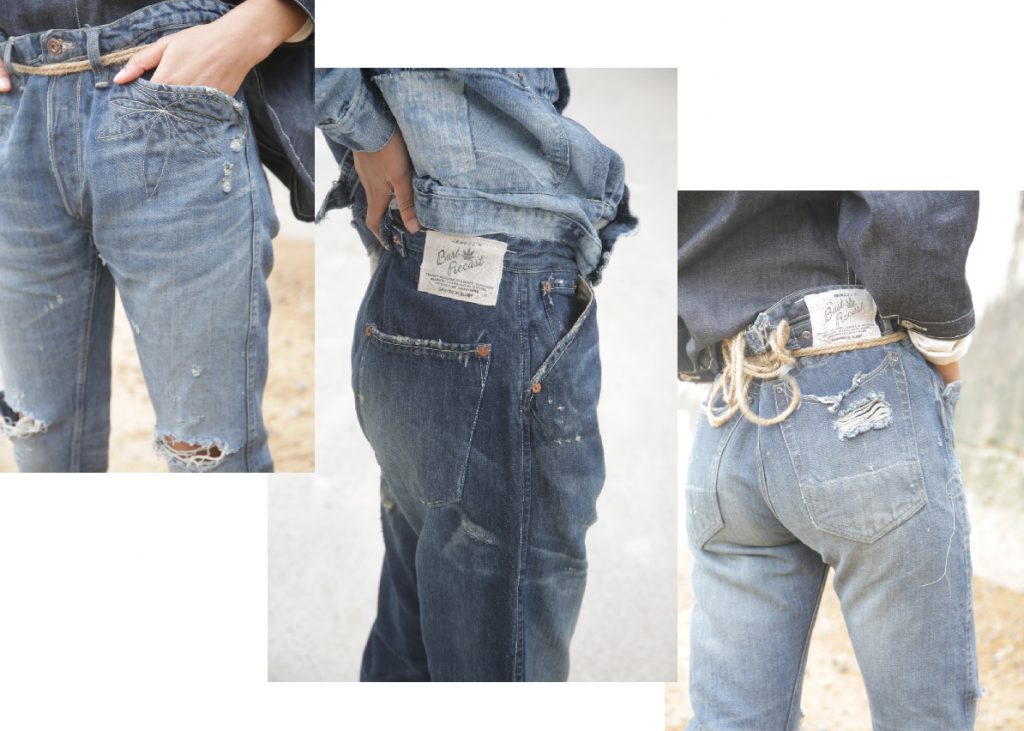 2. You all are some great partners who came together for the development of this collection. It must have made a big difference to the whole project.
Rashid:
It feels great when you have like-minded partners on board who share the same vision and cares for nature as we do. This project has garnered a lot of attention due to its sustainability aspect and added maximum value to redefine the way we look at denim.
Michael:
Even with the best ideas, best technology, or best product you are still reliant on supply chain partners. No company has all the skills required. The biggest potential partner might not be the best one. Many companies aim to collaborate with their largest suppliers or customers because they assume that the greatest value is to be found there. In many cases, however, this turns out not to be true. Collaboration may be of more interest to a smaller partner, which might invest more time and effort in the project than a very large one that is already juggling dozens of similar initiatives.
3. Hemp has been Naveena's favorite fiber for some time. But blending this bast fiber (which is a bit rough) with other sustainable fibers like Refibra and Tencel (which are much softer) must have been a challenge. How has your overall experience been in this journey for the same?
Rashid :
It was quite a challenging experience while blending during the spinning stage, as it was not so easy to have homogenous blending of HEMP, COTTON & TENCEL. We all know that HEMP is known as the oldest fiber so our aim from the beginning was to develop fabrics that had both the authentic hemp look complimented by a modern hand-feel, so we blended HEMP with Tencel, Refibra & Modal to make a low impact/ environmentally-safe denim.
Michael:
The entrance of TENCEL into the market in the early 1990s was accompanied by a strong environmental story, superior fiber properties, and lots of marketing hype.
In hemp, I saw a parallel to what TENCEL faced almost 30 years ago versus where hemp is today in the textile apparel industry. There is no economy of scale, a lack of established supply chains, some agricultural challenges, some technological barriers, and many urban myths to dispel.
Traditional wet-spun hemp still provides many challenges and requires specialist yarn spinners whereas cottonized hemp as its name implies can be spun and blended on traditional short-staple systems. In reality, the specifications of TENCEL™ fibers, length, and thickness can be adjusted to be compatible with all kinds of fibers.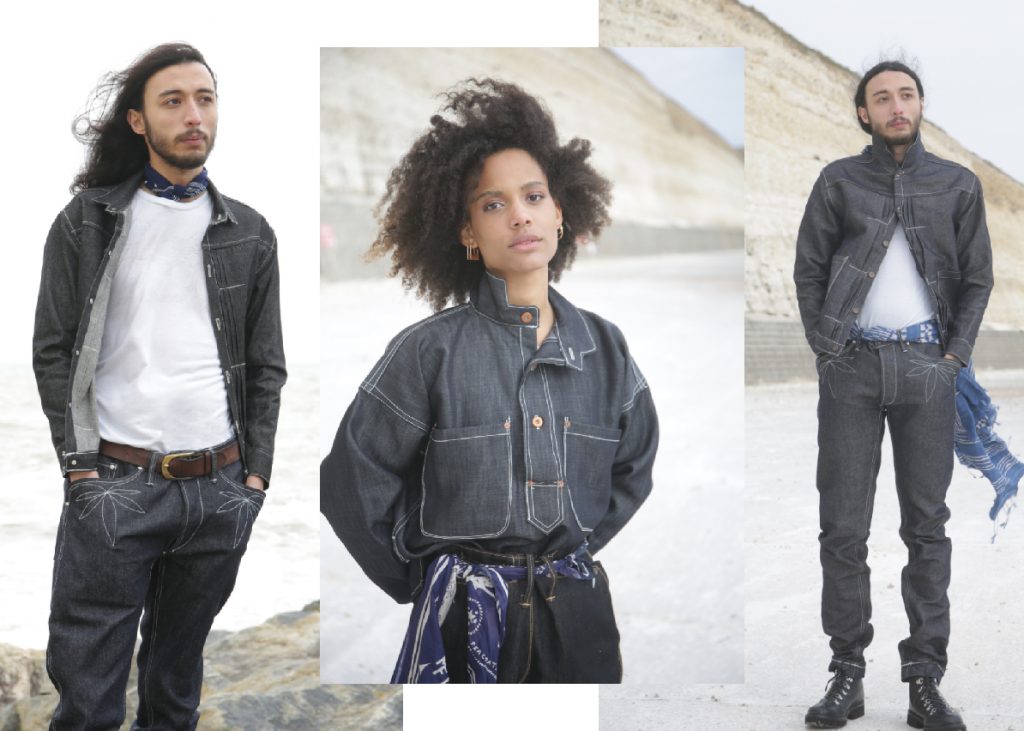 4. Bast Recast has been inspired by 1840s aesthetics and the constructions, styling, and designing reflect the same with duck canvases, workwear silhouettes, etc. Tell us more about it.
Mohsin :
This Project has certainly been a huge career highlight for ENDRIME®️ – I've been researching the old tailoring pre-dating 1870s jeans… so yes I was looking at the 1840s period.
I ended up designing 7 garments that were period correct to the 1870s-90s period – in construction and fit – In fact, most of the collection does not even have belt loops and no overlocking… each garment is super clean in construction – in some ways made even better than the period. I added a continuous one-piece fly in all styles and even added it in the pullover jumper style – making it better than the original.
In total every garment had 2 or 3 versions of each garment – I'm most proud of the indigo duck canvas and the 2/1 fabrics. In this period duck and lightweight fabrics were everywhere, so I pushed NDL to make these types of fabrics 1st, especially as you don't see many lightweight hemp fabrics, so I knew it was challenging for NDL . I made a wish list of fabrics they made every variant I asked for plus more. But every single fabric NDL made was breathtaking.
5. Eco-friendly fibers, washes, and processes must have added greatly to the sustainability credentials of this collection. How do you think can a brand compare its relative impact and strength vs other products of yours or competitors'?
Rashid:
Our bast recast collection is a sustainable wardrobe capsule series. I can proudly say that all the articles in this collection right from the fiber to the finished garment are sustainable to call it a real sustainable. We have achieved a low EIM Score with the help of Jeanologia™, made hangtags from the offcuts of the Tencel™ Lyocell and hemp denim fabrics by WARPFACE™, used sustainable dye stuff from Officina+39™ and used 100% biodegradable threads by CRAFIL™.
Mohsin
I think going forward, we all might be designing in this way. I don't think designing sustainability is a trend, I know many would look at this collection, so wanted to go all out. From the fabric construction to the garments, and of course sustainability washing and finishing the collection. when it came to branding, trims, and hang tags we just followed the same philosophy . I was most proud giving Duncan from warp face all my leftover cuttings then a few weeks later seeing the denim TENCEL™️ X HEMP paper from all my waste. Of course, we could have gone a step further and made zero-waste patterns, but I guess that for another project, small steps.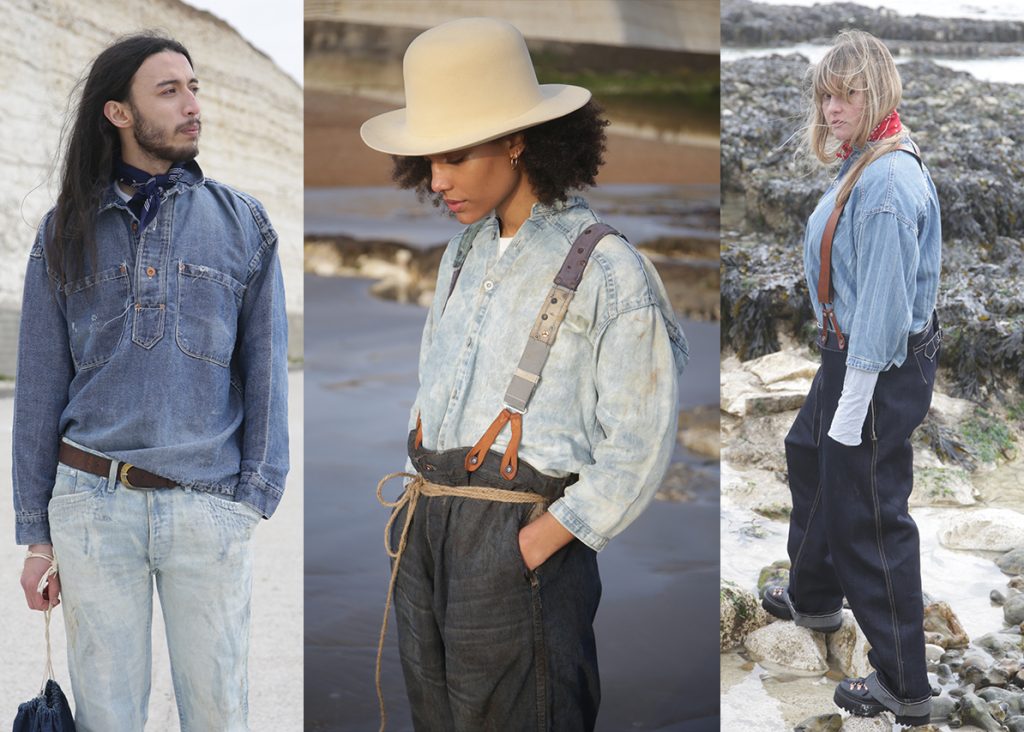 6. Have you documented all the processes from patterns to washing in case a brand loves your collection (which I believe many would) and wants to replicate the same?
Rashid :
Absolutely! We have all the details and recipes that a customer needs. Every detail in this development has been locked during the thought process.
Michael:
We would be more than happy to share our knowledge and know-how if a brand was serious about creating a collection. Such collections aim to stimulate such activity in the industry.
Mohsin :
Yes for my entire 20-year career I have never been precious of my work. I love giving away knowledge, I hate it when others don't share, it was important we did the project in this way and yes the collection was designed to inspire others and most brands don't lead or take risks, so at least the way, we have already developed the fabrics and done the washes and shown how circular a collection can be, it's certainly harder but far more rewarding.
7. One of the dilemmas the mills face is that the development of fundamentally strong sustainable products entails higher costs. Do you find retailers and brands more receptive and understanding of the same recently?
Rashid :
Yes definitely! We got a massive response since this capsule collection launched. Many customers and brands have reached out to us from all over the world and want to know more about Bast Recast. Since the pandemic hit us, we all are looking out for ways to be more sustainable and transparent in our developments and the brands are showing a keen interest in it.
Michael:
I sense that the pandemic has finally changed attitudes. Supply chain industry partners such as chemicals and machinery are also reporting the same. Greenwashing has been a blight on our industry and it reflects badly on all of us, regardless of the progress we have made. It has allowed brands and retailers to gain kudos on the back of marketing, not merit.
Mohsin:
Most brands I have spoken to want to use hemp and overall develop more sustainably especially in the fabrics and washes they select. But there are drawbacks, we used TENCEL™️ thread made by Crafil – it was perfect no issues, and an amazing achievement, but it's made and designed to be used on sustainable washing like laser and ozone. The moment you use pp spray and other harsh chemicals it becomes weak. So many designers and product developers think sustainable options can work for everything. They can't when you design with sustainable ways you need to follow through everything else. It means washing less also. If more people select sustainable options like TENCEL™️ X HEMP and ask to use green chemicals and treatments costs will reduce.
8. Can we expect to see more sustainable collections and initiatives from Naveena in the near future?
Rashid:
Yes, absolutely! We have already started working on SS-23 developments and many interesting projects are on the way. STAY TUNED!
Note: 3D Animations, Designed and Created by ENDRIME®️ / Mohsin Sajid + Paras Gupta for TENCEL™️ / CARVED IN BLUE®️ – BAST RECAST PROJECT