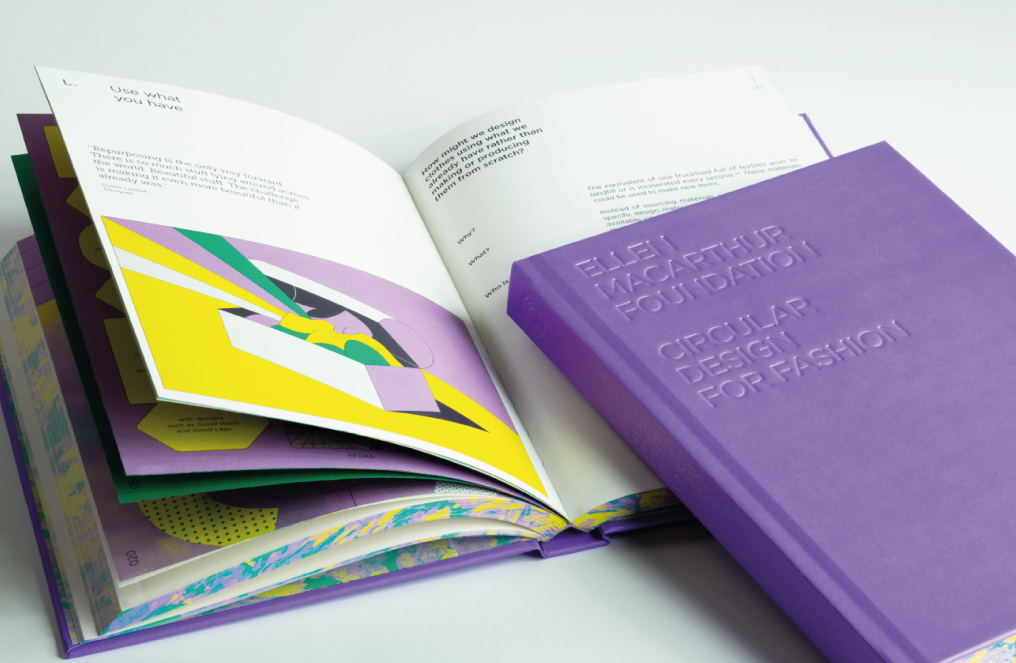 Circularity has been discussed by Dame Ellen MacArthur since 2010, although the concept has only lately gained popularity. After retiring from sailing 12 years ago- MacArthur being the first woman to solo around the globe- she founded the Ellen MacArthur Foundation to bring together the worlds of business, education, fashion, agriculture, and beyond to conceive a dramatic transformation to a "circular economy." A circular economy, in contrast to our existing linear concept of creation, consumption, and disposal, entails reducing waste, keeping items in circulation, and renewing nature.
MacArthur launched the book on the 2nd of December, 2021, at Business of Fashion VOICES. Circular Design for Fashion was created in honor of fashion's enormous potential to change to a circular economy, as well as its creatives – enthusiastic disruptors who are always looking for new ways to innovate. The book introduces a new design approach and inspires designers to think about how they might help shape a more resilient and successful fashion sector that addresses climate change and biodiversity loss. Investigate the challenges of creating with three concepts in mind: reducing waste and pollution, cycling products and resources, and renewing nature. The book presents an assorted mix of voices, well-known names like Stella McCartney, Gabriela Hearst, and Eileen Fisher, as well as upcoming designers like Bethany Williams and Duran Lantink, upcycling professionals like ADIFF's Angela Luna and Loulwa Al Saad, regenerative agriculture assets like Fibershed and FarFarm, Gucci and its parent company Kering, and some of the industry's most successful corporations like Inditex, Fast Retailing, and H&M.
SUBSISTENCE BY CIRCULAR DESIGN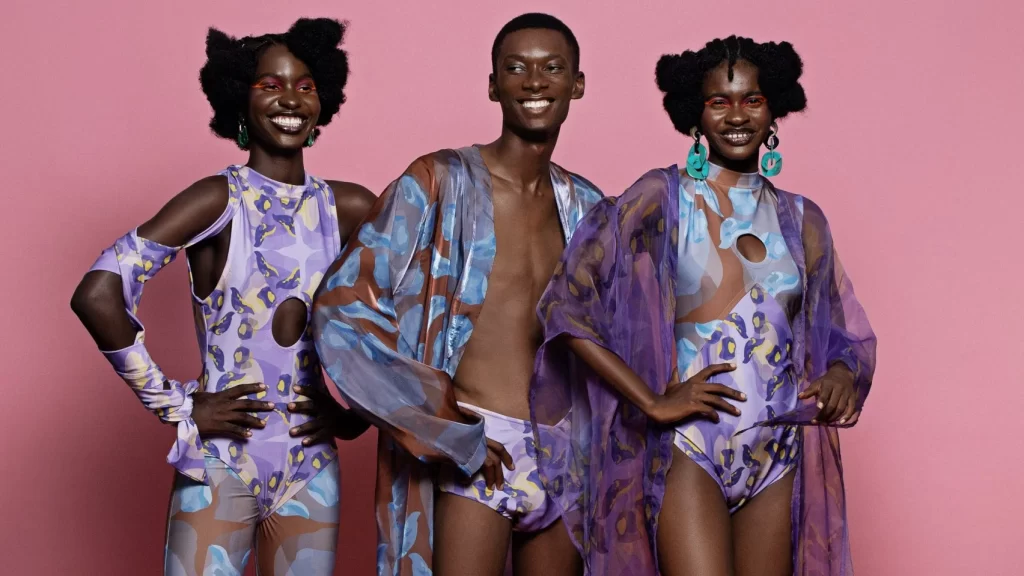 Many firms and designers in the fashion field have begun to take initiatives to remove waste and pollution from their product lifecycles in recent years. Elodie Rousselot, the strategic design manager at Ellen MacArthur Foundation says, "I think we're witnessing a beautiful moment in the industry, where many are actively looking at how they can change their businesses and the way they design products to be fit for the circular economy." The goal of circular design is to create goods and services that don't have a linear life cycle with a beginning, middle, and conclusion. The goal is to create goods that can "be produced to be made again," as ex- CEO of IDEO, Tim Brown phrased it.
The move to a circular economy (CE) presents designers with a variety of new issues and necessitates particular knowledge, tactics, and methodologies. The CE idea broadens the scope of the design process and encourages the incorporation of new knowledge domains and abilities. Throughout all phases of the design process, substantial engagement with stakeholders and specialists is required for the CE to be implemented successfully in reality. Design firms have responded to the CE by forming dedicated CE research and design workgroups, facilitating information flow, constructing their own circular strategies and techniques, and pursuing long-term client relationships that encourage designers to become involved in the lifecycles of crafted artifacts rather than viewing design projects as one-time events. Many designers have taken the initiative too. Amongst such designers are the six contributors, highlighted by Rousselot in MacArthur's book, who are at the forefront of the movement towards the circular fashion industry.
ORANGE CUTURE BY ADEBAYO OKE-LAWAL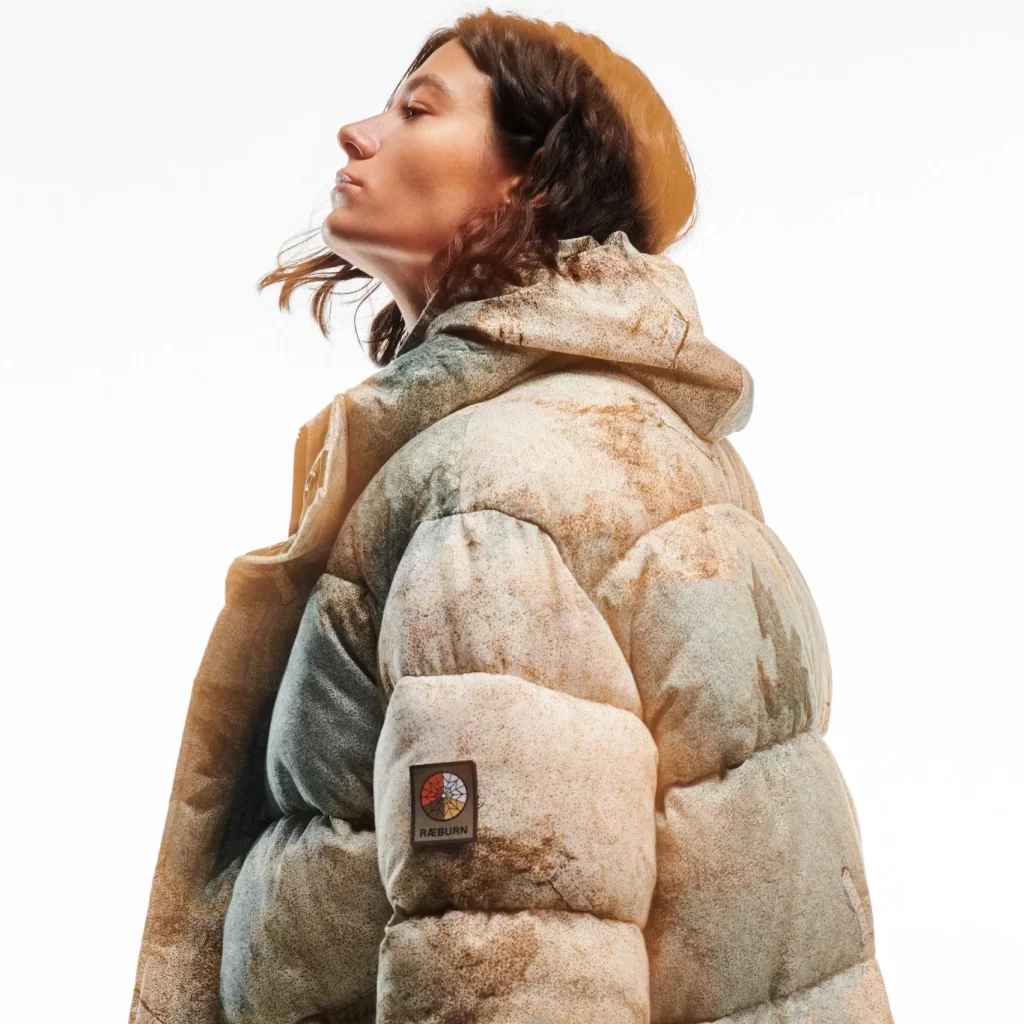 Adebayo Oke-Lawal creates gender-neutral clothing with a 90 percent indigenous Nigerian supply chain that includes everything from material procurement to dyeing and printing. The designer tries to guarantee that money stays in the community through his Lagos-based label Orange Culture, while also training his suppliers and staff about sustainable manufacturing processes so that they may apply what they've learned to other initiatives.
"They've also begun encouraging shoppers to return undesired clothing so that it may be turned into new outfits and sold again. It's more than just a repair service. It's almost as though the clothing had a new narrative to tell." Rousselot said, "Orange Culture uses the offcuts from its manufacturing process to form new products or elements such as lining."
RAEBURN BY CHRISTOPHER RAEBURN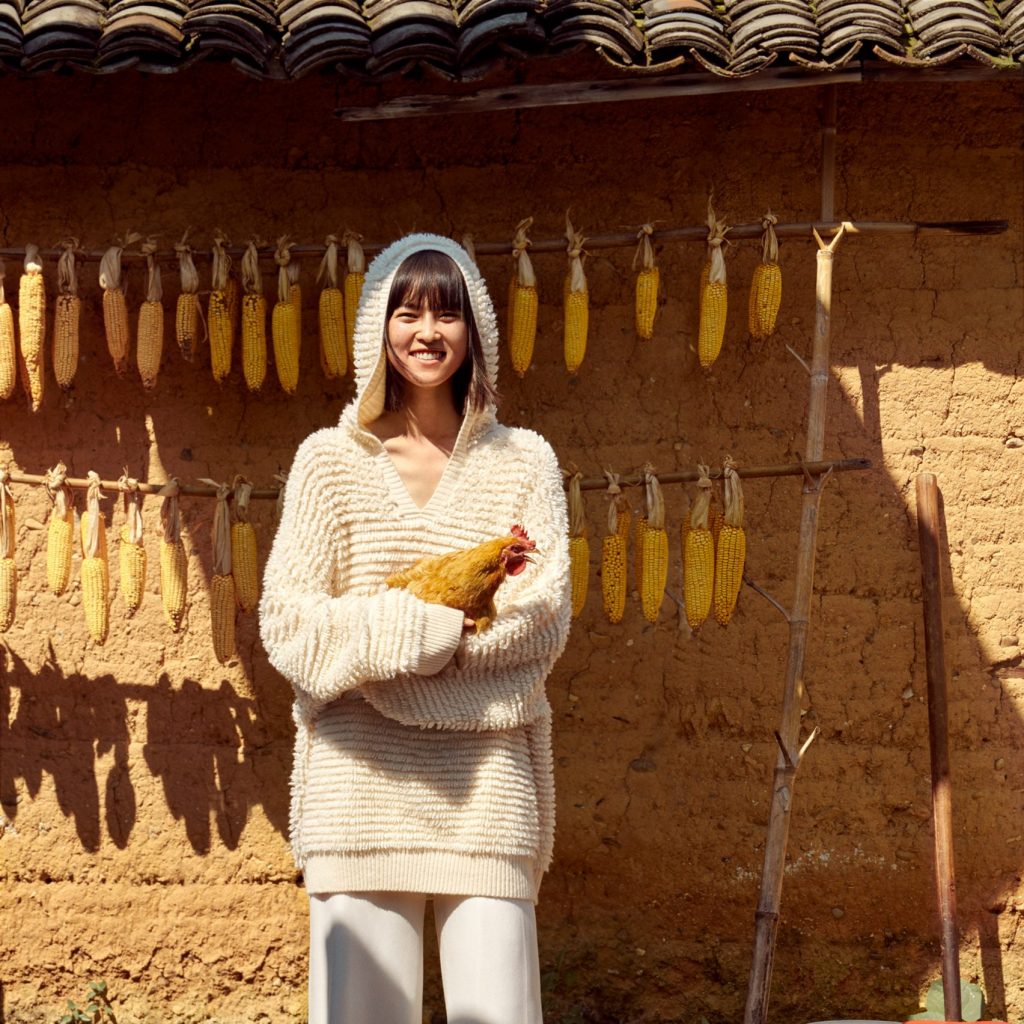 Whilst pursuing fashion design in London in the early 2000s, Christopher Raeburn began working with excess fabrics and clothes, purchasing unworn military coats from the 1950s for £1 apiece and reworking them into new outfits. Since then, he's pushed to expand the use of reused materials in mass production with his own British Fashion Award-winning label Raeburn, along with switching 'Timberland' to regeneratively cultivated leather as creative director for the footwear company.
"He was one of the first to bring this practice to a commercial scale, in a way that is attractive and different from what you would expect from an 'eco brand," Rousselot said.
ICICLE BY YE SHOUZENG AND TAO XIAOMA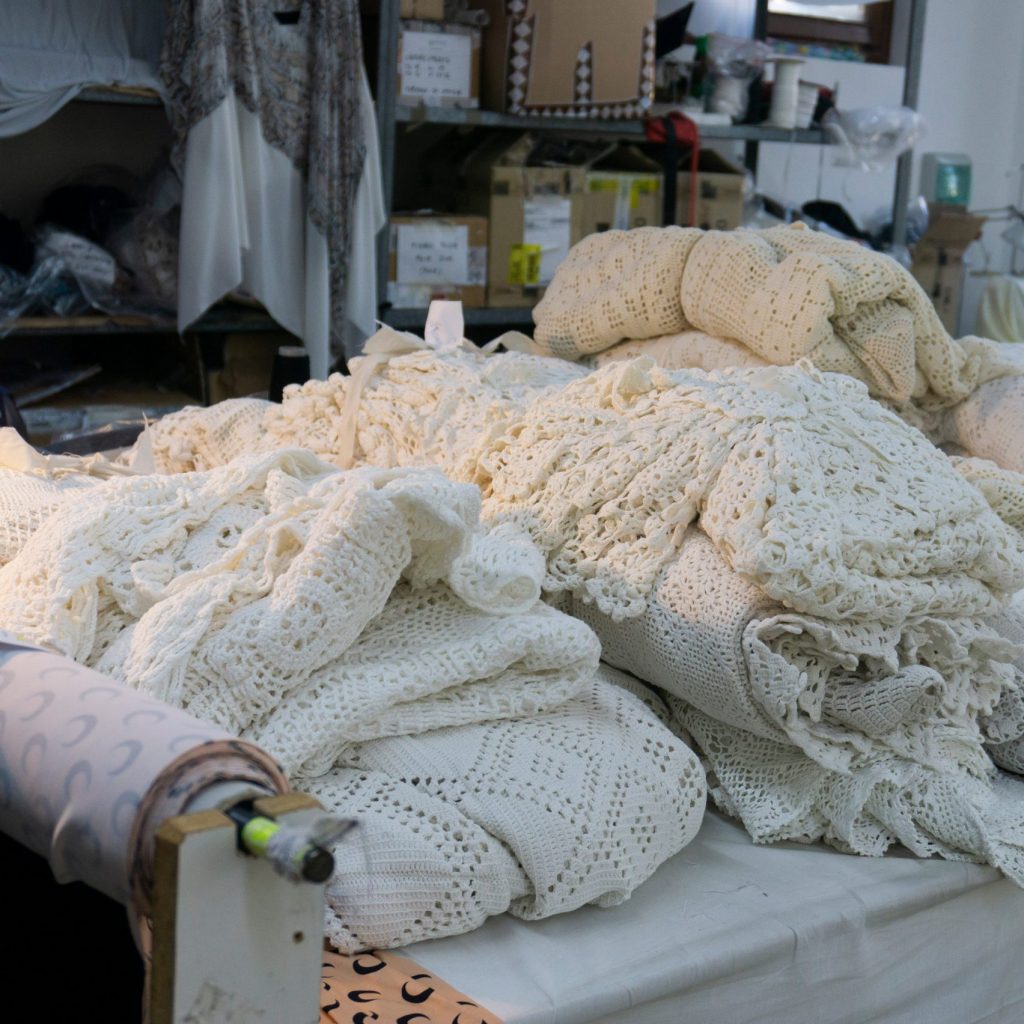 Icicle, a Chinese company founded in 1997 by husband-and-wife team Ye Shouzeng and Tao Xiaoma, uses five primary materials – cashmere, linen, wool, silk, and cotton – that is sustainably sourced and lightly treated to preserve the attention on the fibers' inherent beauty. To maintain transparency and protect the welfare of garment workers, the company does all of its design and manufacture in-house at its own facilities.
Rousselot quotes about the innovative couple- "They are bringing this different perspective to a circular design, which is based on traditional Chinese philosophy and runs counter to the Western idea that we're born, we die and then that's it"
MARINE SERRE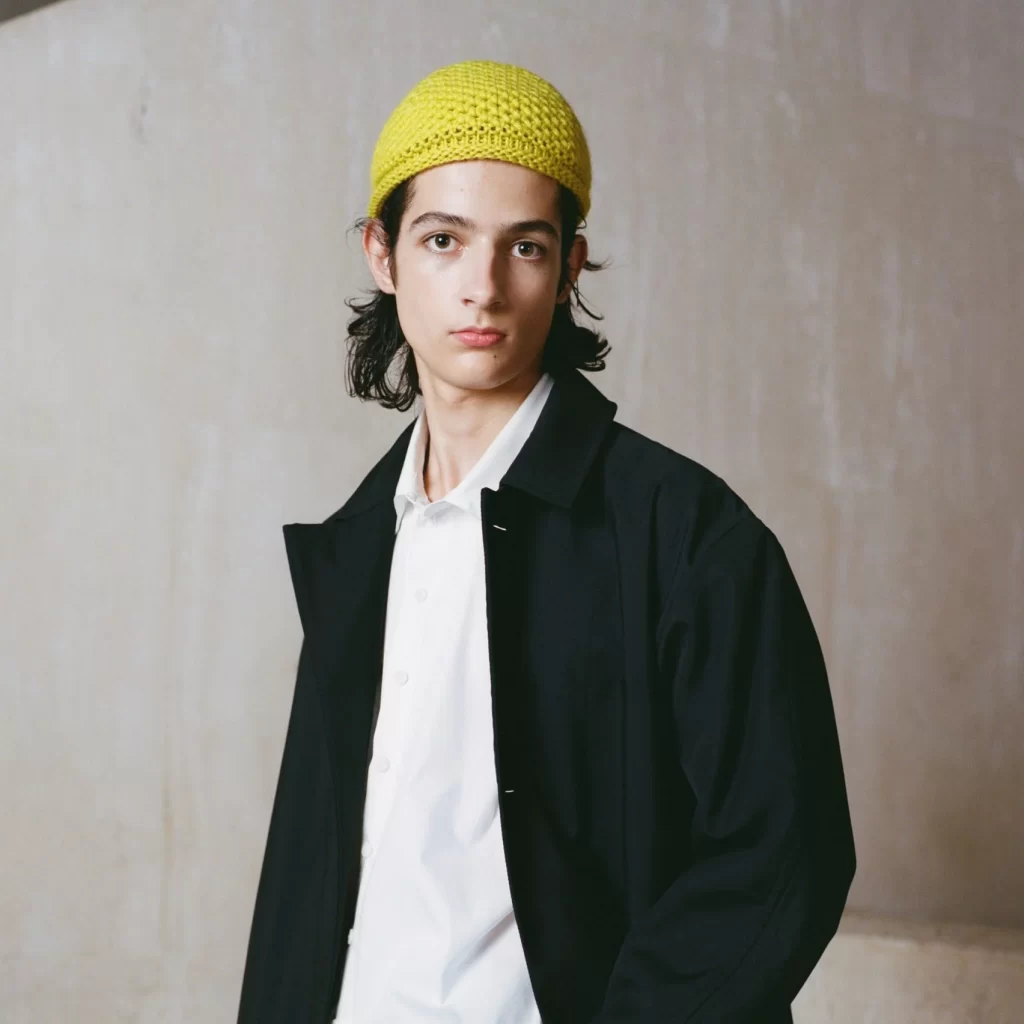 Aside from her signature crescent moon motif, French designer Marine Serre is recognized for using repurposed materials such as household linens, carpets, and towels in 50% of her designs. Serre's work, which was awarded the esteemed LVMH prize in 2017 and is distributed by big shops like Selfridges and Browns, demonstrates that waste materials, notwithstanding their nasty reputation, may have a place in the premium fashion industry.
"She's extremely cutting edge in the way she designs with these textiles," Rousselot said. "In fashion design, usually what students are taught to do is to define a color palette that will guide their collection and then find the fabrics to match."
FIBERSHED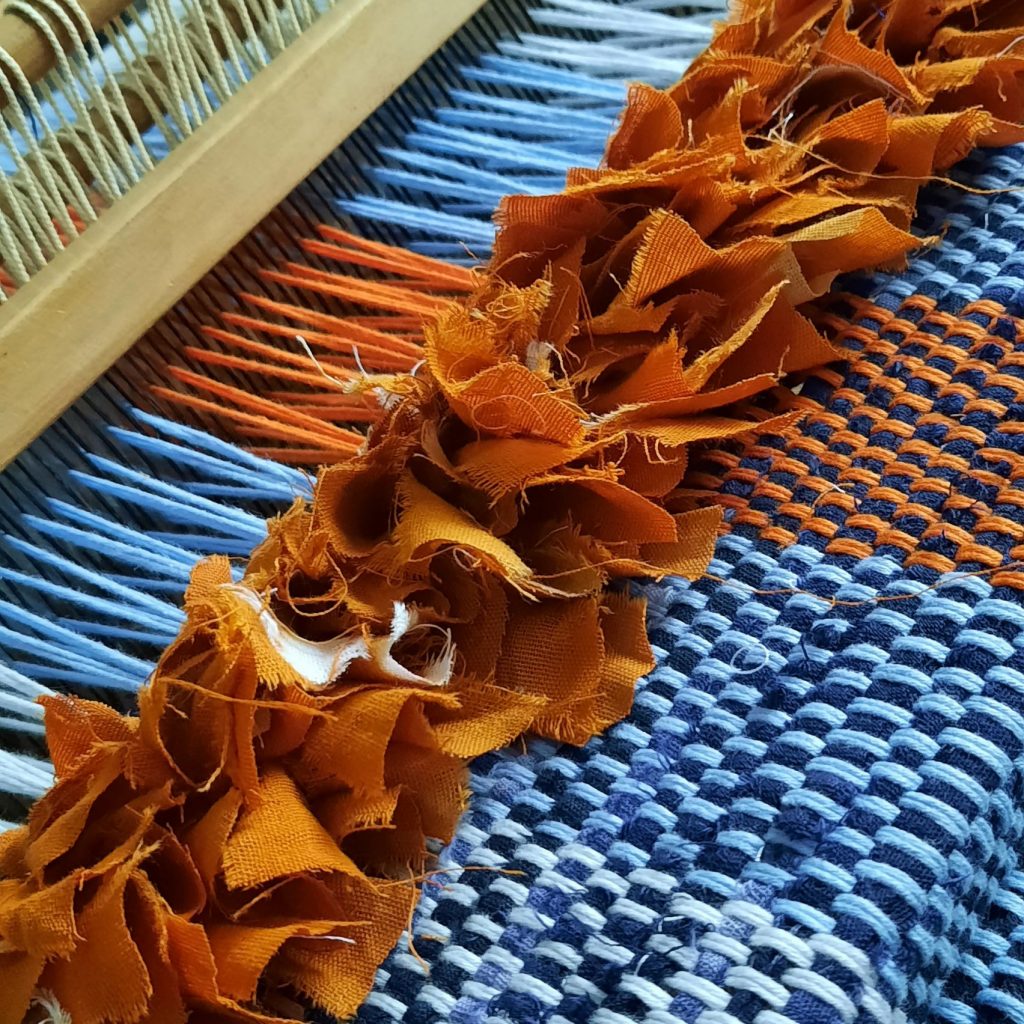 Fibershed is a non-profit organization that assists businesses in gaining access to hyper-local textile supply chains by employing regenerative agricultural techniques that retain carbon in the soil rather than releasing it. Designer Phoebe English recently produced a line of outfits for the COP26 climate conference in conjunction with its regional arm in South East England, for which all fabrics were farmed, dyed, spun, and processed within a 250-kilometer radius of her London studio.
Rousselot quotes- "This approach means you are not growing hectares of cotton, you're growing different types of crops that naturally thrive in the area such as nettle or hemp."
NKWO BY NKWO ONWUKA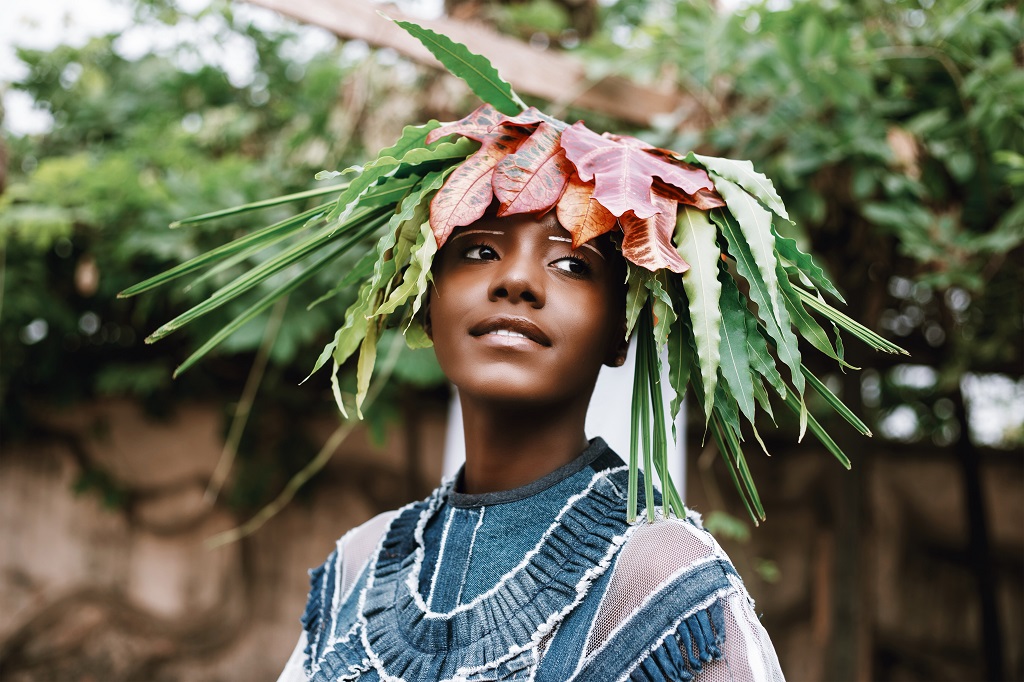 Nkwo Onwuka, a British-Nigerian designer, created Dakala, a new African textile that looks like hand-loomed fabric but is manufactured by stripping and putting together discarded denim pieces. She currently instructs indigenous women in Abuja to use their traditional textile crafts abilities to manufacture new garments from the heaps of garment trash transported to Nigeria from western nations, with the goal of "weaving waste into prosperity."
"She's also started looking at sourcing cotton locally," Rousselot explained. "Nigeria doesn't grow a lot of cottons but unlike in Kyrgyzstan, where it's a cause of desertification, in Nigeria, it can grow rain-fed so it doesn't require extra irrigation."
CIRCULAR FASHION: THE CURRENT SCENARIO
The circular fashion industry is being embraced by more than just independent or eco-friendly apparel manufacturers. 64 of the world's largest fashion brands, including Adidas and Inditex, inked a pledge in January 2018 to speed the transition to a circular business model. Adidas, for example, decided to address the issue of materials by gradually implementing a 3-Step Loop Strategy, in which Step 1 is to use recycled materials, Step 2 is to make those recycled materials part of a loop that can be reused, and Step 3 is to bio-fabricate the materials of the future so that when they come out of the loop, they are biodegradable and can be returned to nature without endangering it.
Denim is a wardrobe must for millions of individuals all over the world. The manufacture of a single pair of jeans in traditional way consumes 3,781 liters of water, which is a fact that the majority are unaware of. However, of late, we have seen that Ellen MacArthur foundation and other initiatives in the industry have ensured that the industry moves firmly in the direction of circularity and we hope to see huge changes very soon.
The Ellen MacArthur Foundation had created The Jeans Redesign, a set of recommendations aimed at encouraging the denim industry to embrace the circular economy more effectively. Hundreds of companies have already signed on and committed their support. Among them are Gap, H&M, Wrangler, and a many other well-known brands. In June 2021, the first redesigned jeans utilizing the criteria was finished, proving that circular jeans may be made now.
IMPORTANCE OF CIRCULAR FASHION ON PLANET
"Cradle to Cradle is like good gardening; it is not about "saving" the planet but about learning to thrive on it," a quote by Michael Braungart says it all. The contemporary industrial infrastructure's design goal is to provide an appealing product that is inexpensive, complies with rules, performs well enough, and lasts long enough to fulfil market expectations. With a projected worldwide population of nine billion people by 2030, nature will face unprecedented challenges in meeting human demands. The purpose of circular fashion is to guarantee that clothing is manufactured from safe and renewable materials, that innovative business models increase its usage, and that old clothing is reused. We want to see the garment industry progress to a future where every material is securely used and reused, ecosystems are protected, and people have meaningful jobs. This is the circular fashion philosophy, as well as why it is so vital.
Clothes are an outward manifestation of our personality, and while variety is important, we should be more careful of how much we really need.