Denimsandjeans family is happy to announce the  launch of the first global B2B sourcing APP – DE-Brands. For long there has been a need felt to do more when it comes to helping both the sides in the supply chain ie the buyers and the suppliers to reduce their cost and time of sourcing and marketing. This a step towards technology in the denim market for easy accessibility and network amongst buyers and suppliers.With an attractive and easy to use  design , the app comes with user friendly portal. DE-BRANDS is the first Global Denim and Sportswear products sourcing B2B app which brings buyers and suppliers in the denim and sportswear supply chain together at one platform. It seeks to reduce time and cost of marketing and buying for this industry globally. The app provides easy interaction tools for suppliers to showcase their products to buyers and for both to interact with each other. DE-BRANDS is powered by Denimsandjeans.com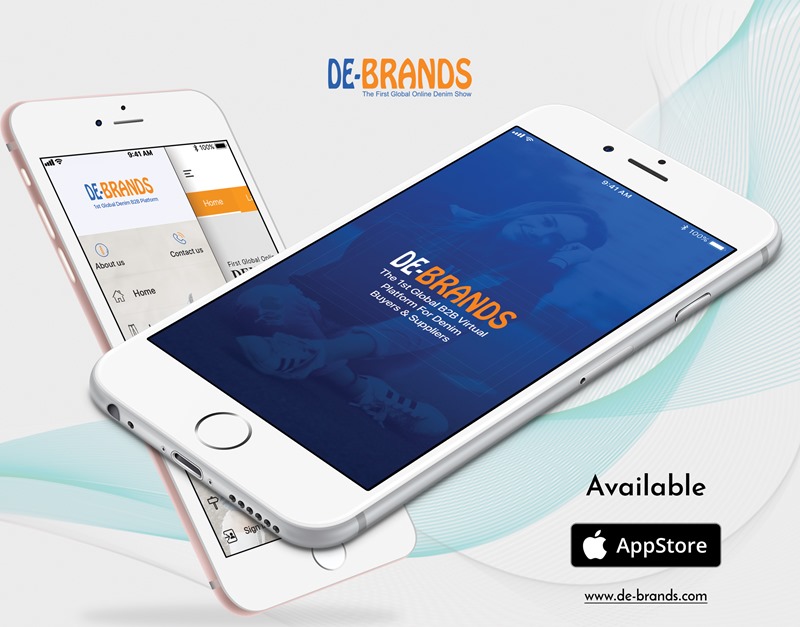 KEY FEATURES:
De-Brands provides exciting features to make it convenient for the sellers of denim to sell easily and reach out to global buyers. Not only the companies can create their own showrooms and can reach out to buyers, there is a huge opportunity to have 1 to 1 interaction with buyers and among buyers for better networking among the community. The concerns of privacy of the companies are well taken care of so that they can market their products in peace. 
OUR WEBSITE
The previously running website also been upgraded with the app for better understanding and closer look of the quality of products at display . Have a look at the website here.
WHY DE-BRANDS?
| | | |
| --- | --- | --- |
| Saves Time | Effortless | Communication |
| Browse through thousands of products under single platform | No need to carry loads of products sample in the shows.Select and filter form app. | Easy interaction and business deals with exhibitors as well as other buyers. |
WHO IS CURRENTLY USING THE APP
Some of the most reputed denim companies globally including Artististic Fabrics, Raymonds, Prosperity, Crescent , Anubha and others are currently displaying their product ranges on the app and more companies are being added on the way. From the buying community we have some important people from different retailers and brands who have found it useful and using the app.
AVAILABLE ON APP STORE NOW !!
Click on the below link to download the DE-Brands App and experience the easy sourcing way in the industry. Android version will follow soon ! Hope to have you on board.
 "This is an important step in taking business of our denim community online. We hope we can make a small contribution in making business more easy and sustainable " Sandeep Agarwal
Don't forget to Sign Up when you download the app to reach out to main features of the app !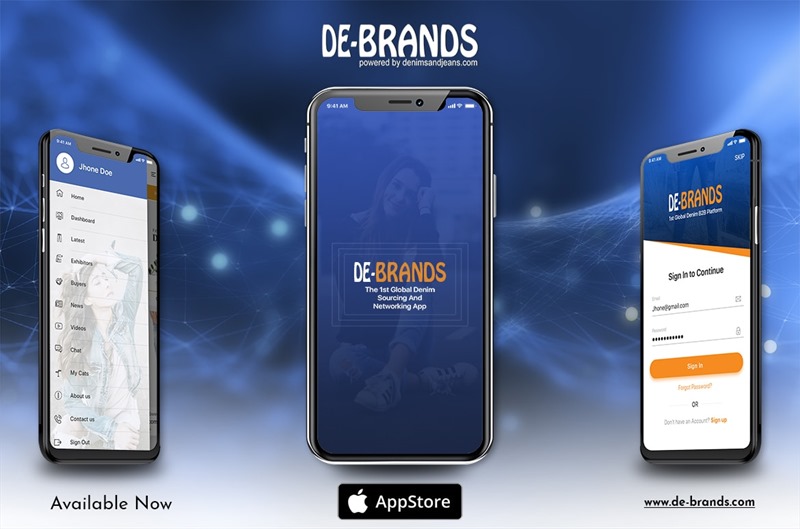 Launching ANDROID soon