De-Brands – The 1st online B2B denim sourcing platform, announces the launch of 1st digital launch of AW22 denim collections and is planned for the listed exhibitors of De-Brands and would be one of its own kind of launch event in the denim industry. The event will be online from 7th of April onwards.
This special digital launch brings the collections of leading denim companies from India, Bangladesh, Pakistan, Turkey, Europe, and the USA on a common virtual platform. The buyers can simply log in to the platform and check the SS'22 collections of the exhibitors . With a wide variety of media to explain the collections, it will be easy for them to understand collections from a number of companies in one go !
To maintain the privacy and secrecy of the products, the exhibitor will have complete control over the visibility of the products enabling only the buyers to see the product and its descriptions. A Buyer can instantly interact with the exhibitors and can even place its requirements instantly.
The launch will have a preview also where a buyer may check the synopsis of the collection of the exhibitors before the official launch, this will help buyer to plan their visit on the launch date as many buyers have their own reservations on products.
The theme of the launch is TRANSPARENCY with a special focus on sustainability and traceability components of each piece clearly defined. De Brands is also pushing the envelope and bringing Transparency , traceability and circularity in mainstream parlance to be used whenever we think and discuss the sustainability.
Currently, the platform has over 55+ denim companies around the globe that have their dedicated virtual showroom where all the latest products have been uploaded under relevant categories. The exhibitors are from all segments including fabric, garments, chemicals, accessories, technologies, and chemicals. Over 300+ global buyers have already registered on the platform and frequently transacting with the exhibitors.

The exclusive launch is planned for April 7, 2021. The products will be available thereafter also on the platform. The platform has a web version as well as app version which is available on IOS as well as on Android platforms.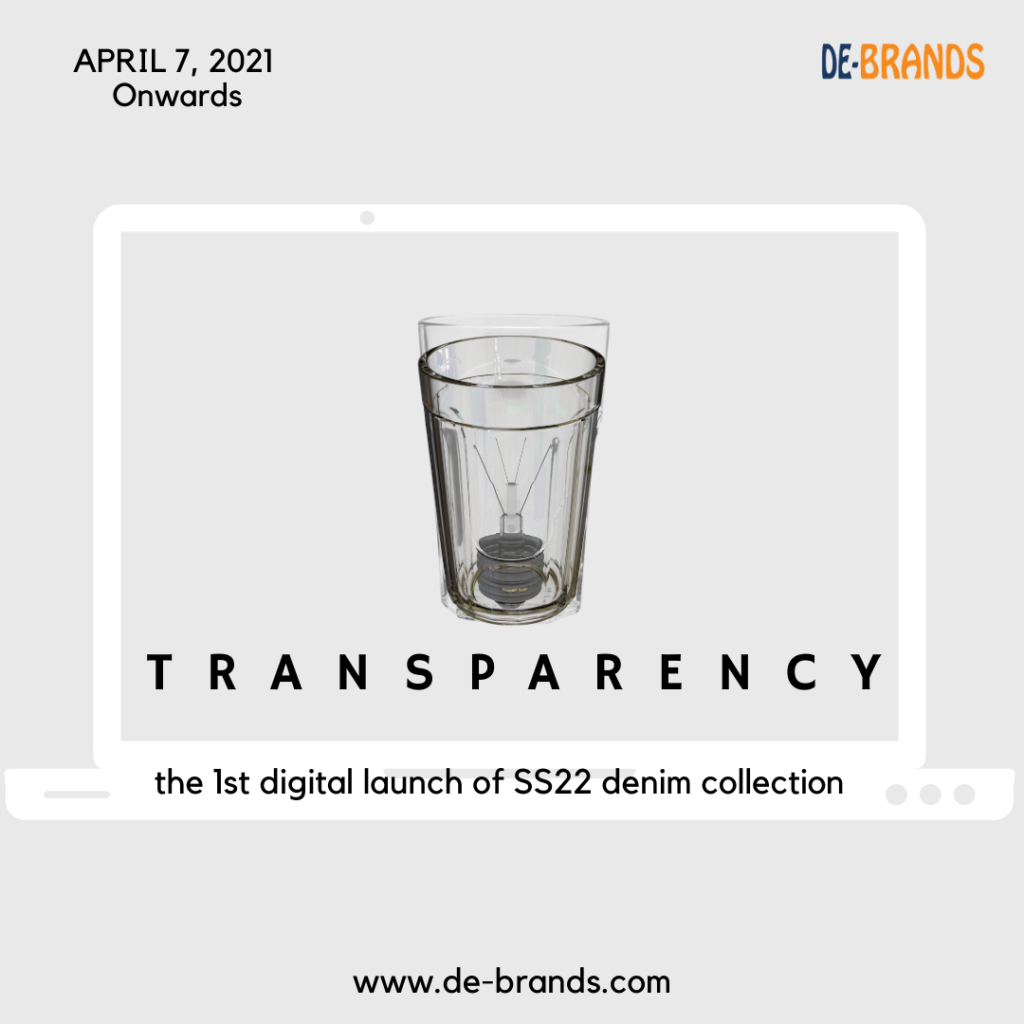 Download DE Brands app from these links to be able to enjoy checking our exhibitor collections.
iOS : http://bit.ly/dbrandsios
Android : http://bit.ly/dbrandsandroid