Continuing our weekly news snippets, here are some interesting ones for Week 51.
AEO COMPLETES QUITE LOGISTICS ACQUISITION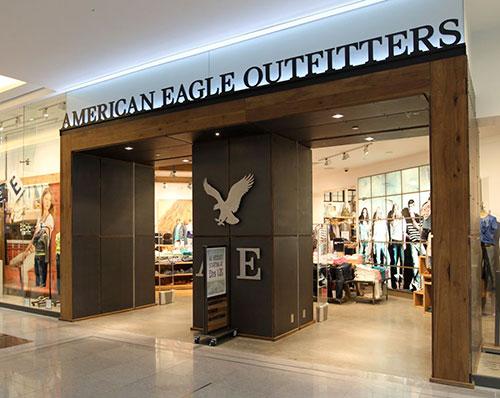 Quiet Logistics has been bought by American Eagle Outfitters for a total of 360 million dollars. The deal was initially revealed in November, and it would give the fashion giant more control over its supply chain. In Boston, Chicago, Los Angeles, Dallas, St. Louis, and Jacksonville, the logistics company maintains a network of fulfillment facilities that use cutting-edge technologies, including robotics. Quiet Logistics, which will be an American Eagle wholly-owned subsidiary, will continue to operate independently. According to AEO, the network will support the retailer's future expansion while also creating economies of scale as it expands its customers to include more brands and retailers looking for advanced logistical capabilities.
"I am thrilled to officially welcome Quiet Logistics into the American Eagle Outfitters Inc. portfolio, cementing a collaborative partnership that has meaningfully contributed to our financial results over the past 18 months." said Jay Schottenstein, executive chairman and CEO, American Eagle Outfitters.
INDITEX MAKES A €238 MILLION INVESTMENT IN THE NEW ZARA HEADQUARTERS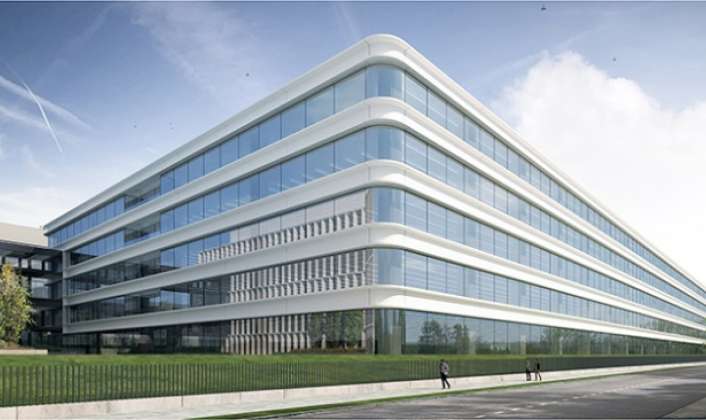 Zara has invested 238 million euros on a new headquarters within Inditex's Arteixo complex, which will house the Zara sales and design teams. Construction on the new headquarters will begin in January, assuming all necessary approvals, and will take around two years. The new facilities are intended to reinforce the horizontal work dynamics among designers, patternmakers, and sales professionals, which are backed by creativity and articulated around open collaboration and communication. They are being designed with a focus on their lines, broad open spaces, energy efficiency, and sustainability credentials. The new five-story building (with two additional basement parking levels) will match the visual character of the nearby offices, which hold the zara.com operations.
The new headquarter will be equipped with a next-generation facility management system that will ensure that all of its components work together in perfect harmony at all times, responding to changes in interior and outdoor temperatures and air quality. In the spirit of sustainability, the impact of the construction process will be reduced by employing technology during the design phase.
M&S EXPANDS ITS SPORTSWEAR BRAND GOODMOVE AS ACTIVEWEAR SALES BOOST
With a new January campaign, Marks & Spencer has unveiled the SS22 range of its athletic brand Goodmove. New developments in the Goodmove line, which is endorsed by guest brand Speedo, include front-adjustable sports bras. The campaign will run throughout the whole month of January, with the goal of capturing customers' health and wellness mindsets. M&S Family Matters data supports this, indicating that customers are contemplating significant lifestyle adjustments in early 2022. According to the survey, 64 percent of respondents want to take their health more seriously than previously, and 63 percent want to exercise more. Goodmove has evolved to be the company's largest in-house brand, with 275 items in womenswear, menswear, and kidswear. Every year, the shop sells 1.6 million Goodmove goods, with activewear becoming a major focus.
"Shaping the future of M&S clothing means continuing to maximise the strength of our own brand product: consistently focusing on everyday style & value, heroing product categories that matter most to our customers and developing our unique in-house brands. Goodmove is our biggest own brand, a credible competitor in the growing activewear market and a truly relevant offer for our customers. With health and wellness more important than ever for our customers, we're starting 2022 with a bold campaign for Goodmove that highlights both the trusted value of the product and the important innovations within the range." said Richard Price, MD M&S.
H&M AND FOTOGRAFISKA JOINED FORCES TO PROMOTE TEXTILE SUSTAINABILITY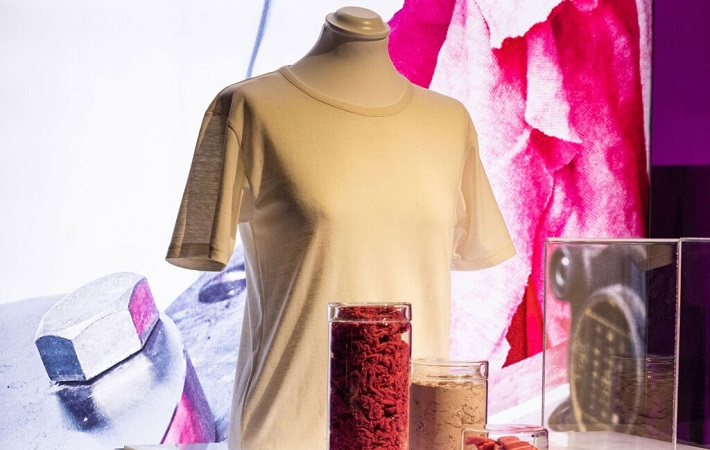 Sweden's non-profit H&M Foundation and famed photography gallery Fotografiska have teamed together to inspire action in support of the UN's Sustainable Development Goals through the power of visual communication. It will look at what a planet-friendly fashion sector may look like, as well as how to speed up the development of inclusive communities. The two-year project begins with Tobias Gremmler, a visual artist and multimedia pioneer, and his show The Changing Room at Fotografiska Stockholm. The artist leads Fotografiska's guests on a trip to imagine a world where clothing may grow directly on human skin through a variety of imaginative notions in a scenographic media exhibition.
In the 3D inspiration room 'The Future is Here', seven examples of planet-friendly solutions that may revolutionise the fashion industry are shown to further raise awareness about how innovation can drive transformation. According to a press release from H&M, this online tour allows anybody to learn more about these concepts from the comfort of their own home.
PATAGONIA SHUTS THEIR STORES AND OFFICES FROM CHRISTMAS TILL NEW YEAR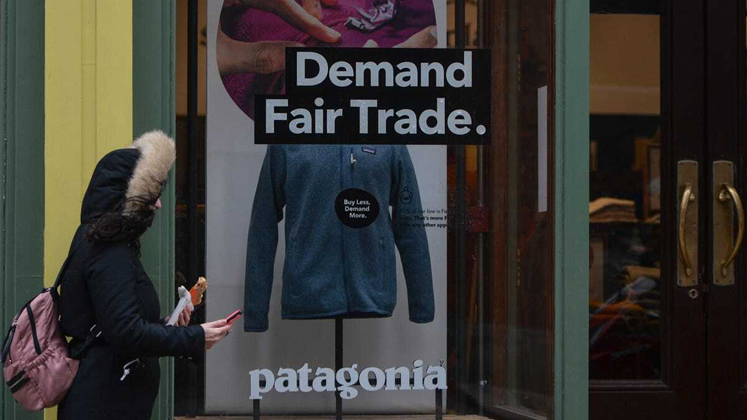 Leading US outdoor apparel and gear company Patagonia has announced the shutdown of its shops, offices, and warehouses in the United States and Canada for the whole week of Christmas and New Year. While the goal is to give all of the company's employees a much-needed vacation, the decision is remarkable since staff will apparently be paid time off during this time. While the website will remain online, shipments will be delayed until after the holiday week, according to the brand.
Though it is uncertain how many funds Patagonia would lose by closing its shops, offices, and warehouses, the company earned 60% more sales in a December week in 2020 than it did in any of the previous 11 months. It was significantly greater for clothes businesses, at 85 percent and higher. At a time when Patagonia's workers are struggling on a social and economic level, the action reaffirms the company's concept that it doesn't simply talk the talk when it comes to people and the environment; it always does the walk.
EUROPEAN E-RETAILER ZALANDO ANNOUNCES A NEW MANAGEMENT BOARD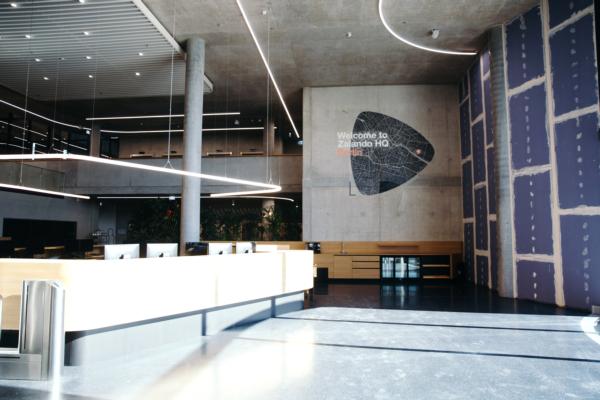 Zalando has announced a new management board setup, which will take effect on March 1, 2022. David Schröder, the company's chief financial officer, will take on the newly established job of chief operating officer (COO), which will be responsible for establishing and growing Zalando's distinctive skills in order to support the company's development. Dr Sandra Dembeck has been named new chief financial officer (CFO) by the Zalando supervisory board, and she will be in charge of the finance and group governance teams. According to a press release, the changes align the setup with Zalando's future needs in furthering its strategic agenda of being the Starting Point for Fashion and growing the business to more than €30 billion in Gross Merchandise Volume by 2025, as laid out at its Capital Market Days in 2019 and 2021.
Zalando is continuing to focus on three strategic dimensions: expanding its active customer base and enhancing customer connections, accelerating the shift to a platform business, and developing a sustainable platform with a net-positive impact on people and the environment.