With over $25 billion of apparel exports , Bangladesh is home to some of the largest apparel groups worldwide . The country has witnessed a steep growth curve in the last 10 years and a large part of this can be particularly attributed to garment exports. The country is aiming to achieve $50 billion in such exports by 2021 on the strength of many of the huge apparel groups which employ hundreds of thousands of people to increasingly ship all kinds of apparel to the retailers worldwide. Many of these groups are run by entrepreneurs who are first generation businessmen – who started their business with almost no capital and built huge corporates on the strength of their grit and determination. Many of these groups can be easily termed as 'Empires'. A smaller group among them are people who are visionaries , who not only built large businesses but also initiated highest levels of corporate social responsibilities , brought the latest global management principles to their organizations, infused a spirit of innovation and high level of customer service within and outside their organizations.
One  such  visionary is Mr Kutubuddin Ahmed – the Chairman of Envoy Group from Bangladesh. We had the opportunity to visit his textile plant and had the privilege to talk to him and learn more about the group , his vision and the direction the group is taking. Envoy group is conglomerate of a number of companies built over the last 3 decades and their denim and apparel companies are a part of the same.
---
1. Welcome to our website Mr. Kutubuddin. You are a first generation entrepreneur. Please tell us about your journey and how Envoy Group grew in the last couple of decades
Thank you, Sandeep.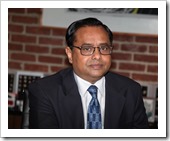 I started my career in 1984 in readymade garments industry with 44 plain machines and used to manufacture garments only for export purpose.  As I was very much dedicated on keeping my commitments to the buyers in terms of delivery and desired quality, the factory started to earn profit. And eventually, I ended up with a substantial amount of fund to expand the business. At that time, the industry was very new and some companies were not doing well, which gave me an opportunity to buy those factories one after another and to turn them into a profitable concern. Here I was using the experience of one factory to improve and sustain the profitability of the other one.Currently we are producing more than 30 million pieces of readymade garments in a year from those factories.
At that point, I realized that a huge amount of money was going out in the importation of fabrics which was almost 60 to 65% of the total cost. In addition to the cost, the lead time to import the fabric was also very high. It used to take a lot of effort and at least 60 – 75 days for the fabrics to reach to the garment factory. The buyers usually would not want to wait for such a long time unless they are bound to import from us. Immediately, I realized the demand for textile factory here in Bangladesh.
Currently we are manufacturing Denim fabric through Envoy Textiles Limited (ETL). We started in the year 2008, with a capacity of 18 million yards of fabric per annum. In the last few years we have gradually increased our production capacity and are currently capable of manufacturing 50 million yards of denim per annum. To have better controls in the manufacturing process we are in the process of setting up a spinning mill with a capacity of 50 Tons Per day. This will make us a composite textile group starting from Cotton to Readymade Garments.
This has been possible with a very professional blend of man and machinery. We have installed state-of-the-art technology and a team of dedicated professionals to help us grow.Our focus areas now are to improve efficiencies, consistent product quality and new product development.
In addition to ETL,more than 32 other business enterprises are running under my leadership in the name of 'ENVOY GROUP' & 'SHELTECH GROUP'. Nowadays, these two groups are emerging as most thriving conglomerate in Bangladesh comprising of various concerns in the industry of Readymade Garments, Textile, Freight Forwarding, Trading, Consumer Product, and in Real Estate, Construction, Brokerage House, Security/Protection Services, Hospitality & Airlines (Cargo &Passenger).
---
2. Being a vertical integrated unit with fabrics as well as garments, do you think it gives you a great leverage with the buyers?
As a Textile Group, we offer multiple options to our valued customers. They can work with us as a fully vertical unit. They also have the option of either utilizing our Denim (Textile) facility or Garmenting facility.
In addition to conventional integration, we are also moving toward virtual vertical integration. For instance, we have made a treaty with a factory at Bangladesh for buying fabric only from us to manufacture jeans for globally renowned brands, and we are working to build more network like this to make our business sustainable and integrated.
---
3. I saw some very unique initiatives and facilities for your workers. Can you tell us more about them?
Yes, but first of all, I must let you know that we do not use the term 'worker' – the total staff of ETL is like a family and it is often called as 'ETL Family' (Envoy Textiles Family)! . Of course they have different roles to play, but, at the end of day, we all have a common target and that is 'the development of the organization'.
ETL is a company, which is more of 'people' oriented, and thus 'Facilities for People' or CSR (Corporate Social Responsibilities) is not an extended program at the ETL, rather it is one of the core value that we are nurturing in every possible manner.
Some of the unique initiatives for the ETL family include Birthday Celebrations of every employee with balloons, whistles and presents; Wedding Gift; Gifts for New Born; Assistance for Children Wedding, Prize bond for good performers; 3D Movie Theatre; Medical Assistance for Self & Family; Recognition for service of more than 10 years; Sports Round the Year, Complimentary Snacks; Award for Best Healthy Room at Dormitory; Cultural Show & Competitions; Eid Gift Hamper; Salary Transfer before 1st day of the month; Profit Sharing; Participation Committee; Scholarship Scheme. 24 Hour Ambulance; Gymnasium; 24 Hour Convenient Shop (Self Service); Computer KIOSKs accessible by all; Complimentary Computer Courses, including Trainer's Training Allowances, Accommodation; Emergency In-House Medical Center; Chef Service; Food Subsidy; In-House Bakery; ATM & Mobile Banking; Provident Fund; In-House Mosjid,  Arabic Training; etc..
In addition to the welfare of staff, ETL also extends its CSR activity for the external community as well with initiatives like: Pediatric ICU for Burn Victims (At Dhaka Medical College Hospital); Art Competition for neighboring children; Effluent Treatment Plant; Priority Appointment for Physically Challenged Persons; Salary Payment for other factory's fire victims (Tazreen Fashions, through BGMEA), Donation to Rana Plaza; Salary Continuation Even after closing; Financial Assistance for Autistic Children; etc.
It will bring a great happiness to us if any of these functions can bring inspiration to other fellow manufacturer, that's how we look at our CSR program!
---
4. Eco Sustainability is getting more important for the textile – specially denim world. How is your company focusing this important aspect of business?
For us Eco sustainability is as important as our denims. We believe that it has to go hand in hand. Our philosophy is to give it back to the nature so that the next generation can survive.
Some of the steps that have been taken by us in this direction include:
Putting up a fully equipped Effluent Treatment Plant.

Building a comprehensive system for Rainwater Harvesting

Building a lake inside the factory premises

Using captive power from gas

We have been recognized with ISO 9001:14000 standard for environmental management system.
We are currently working for LEED Certification and expecting to get that soon.
We are also in the process to establish an eco-park within the factory premises. We are planning to plant 2,000 trees where live animals will roam around. (license from government is under process).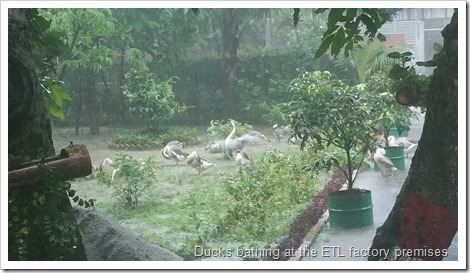 ---
5. Please do tell us about your latest collection and product that Envoy is offering to its customers.
There are many innovative and state-of-the-art products in the market from ETL, like Knit Look denim; Super Stretch Denims, etc. In this season we have included special performance Denims like Thermolite and Coolmax. We will also be showcasing blends like Modal, Tencil & Rayon in Denims.
In addition to those, our upcoming products also includes Specialized Handloom Products, Selvedge Denim, etc.A lot more are also evolving in our Research & Development Division and are in the process to be offered to our customers periodically.
We are also focusing to provide a value added service to our customers by setting up a full-fledged Physical and Chemical Laboratory. We have already got our lab accreditation by Levi's. Also we are currently in the process to get lab accreditations from few other global retailers.
---
6. Bangladesh is becoming very important for denim apparel. It is already the largest exporter of denim apparel to EU. How do you think your country would further develop this industry in the coming years and position itself in the world market.
Bangladesh already has a good foot hold in the Readymade Garments Industry exporting approximately 25 billion dollar worth of products annually. Due to the development of our textiles mills, the industry is able to offer a better lead time, improved R&D and availability of skilled workforce.
In order to further consolidate the country's position, we should focus on improving our Technical know-how, invest in Research & Development for improving our product mix and install state of the art technology. Also need to focus on improving a the washing capabilities
---
7. What are your future plan of growth and how do you plan to serve your customers better? (if possible, mention some customer names).
Our future plan includes but is not limited to –Adding Spinning by April 2016 (Backward Linkage) ,Manufacturing of Twill fabric , Manufacturing of Yarn Dyed fabrics etc. And, we plan to serve our customers through offering Premium Products ,State-of-the-art Laboratory Facility and Finest Customer Service . Some of our Major Customers are LEVI'S , VF Corporation, Inditex Group , Tema Turkiye, Marks and Spencer, NEXT, Carrefour, Gymboree ,Walmart , TCP etc
---
We could capture images from some of the important areas of the ETL which showed how the ETL family was really built up as a strongly knit unit. The facilities for all employees included Gyms, Movie theatres, Computer kiosks and much more. Employees could be seen coming to the gym at different times during the day to do workouts.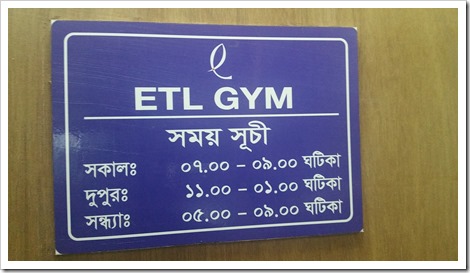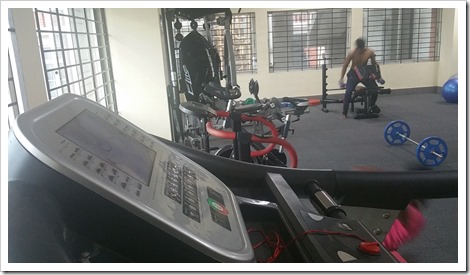 Computer kiosks help employees at all levels to be computer aware.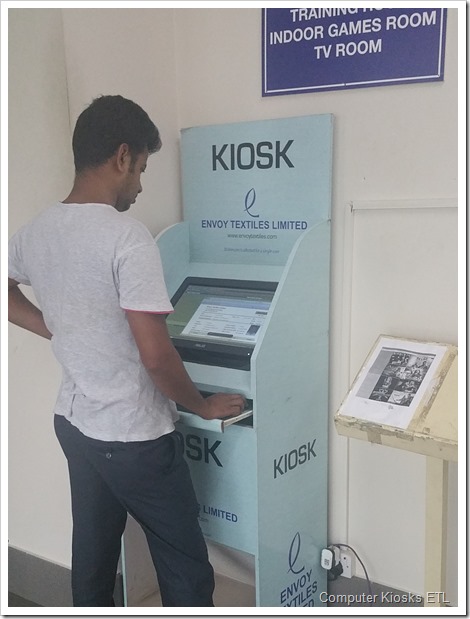 They can even check all particulars about their salary online on these kiosks.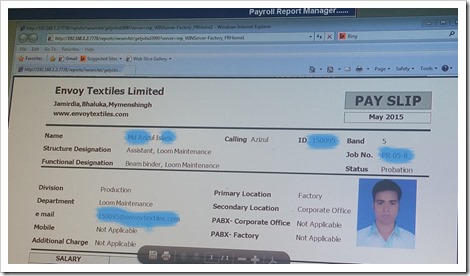 One interesting thing was the very active promotion of sports competition within the ETL family. There are various teams under which employees are encouraged to compete for different sports activities throughout the year .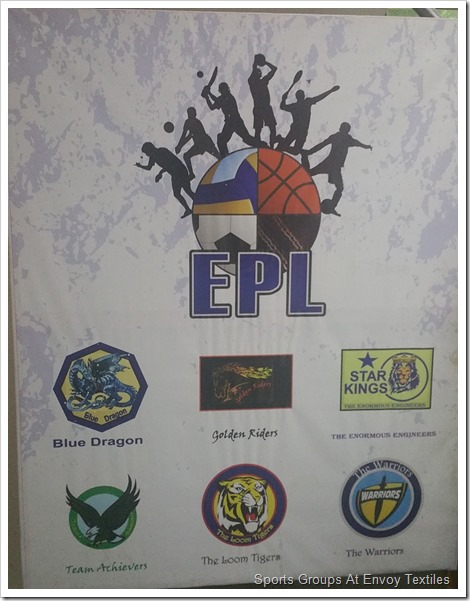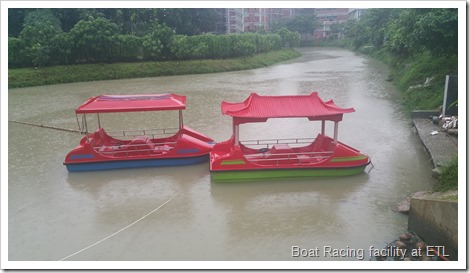 One very unique idea was setting up a self service shop. There is no attendant in this shop which has various items of daily use including bakery, eatables , drinks, ice creams etc. Anyone taking something from here has to drop the money for the equivalent amount in the box without anyone watching it. This shop is never monitored and I came to know that the shop never had collection short of the value of items taken . This speaks volumes about the management confidence in their employees and they responding to it to their best.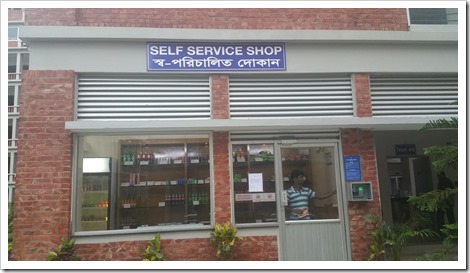 The worker's quarters at ETL seemed very high quality, clean and built well.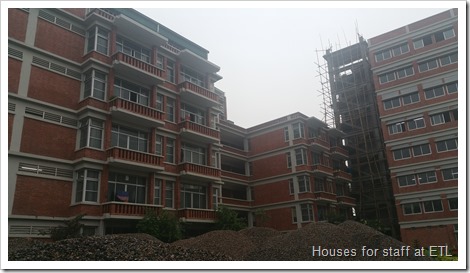 A few pics from their plant.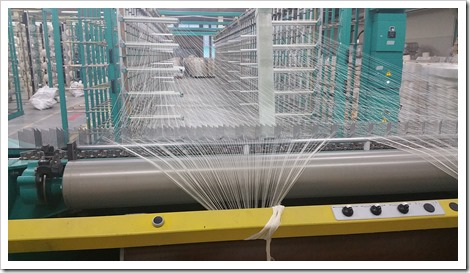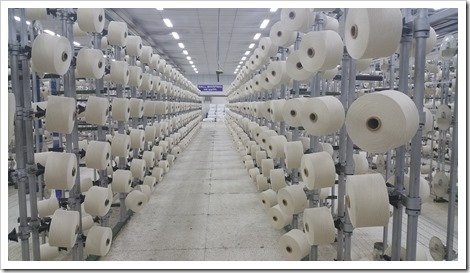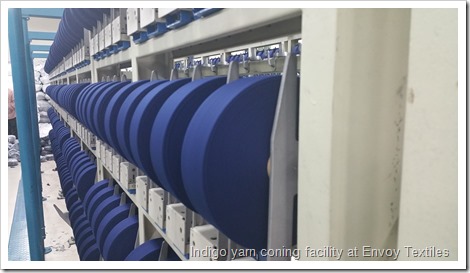 More info about the Envoy group can be had

through this email
.