Jeanologia has had a long presence in India and has been associated with the large denim and apparel industry in India very deeply for a long time and has customers all over India. During May when the second wave of Covid was very strong in India, the news about various medical issues was being flashed all over. When the news reached the Spain office and especially about the oxygen shortage, their teams got into action and joined forces with KG Denim in India to help a hospital in South India. Jeanologia's three offices – Spain, India, and Turkey got together and worked out a project to quickly produce an oxygen generator, airship and install the same to the hospital in record time. A completely humanitarian project – the cost of which was borne by the company- it was amazing to see how efficiently it was executed since it involved 3 countries and required overcoming various logistical challenges. We spoke to Manuj Kanchan, the Head of Jeanologia India operations, and discussed with him this project.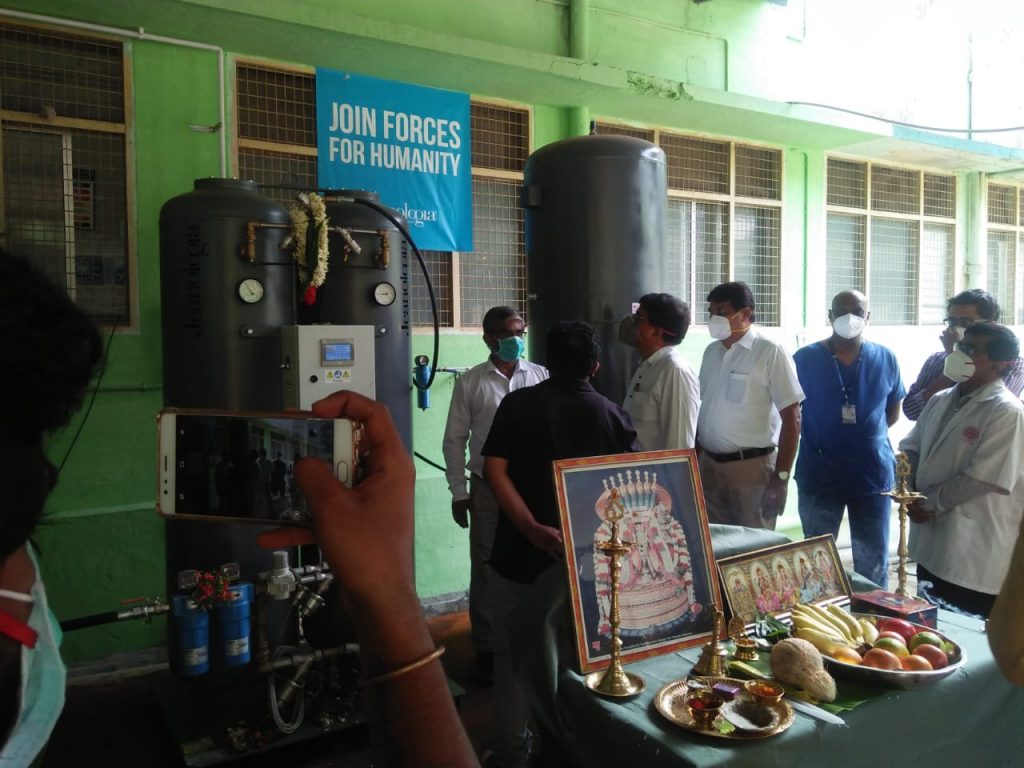 Congratulations on executing this very humane and logistically challenging project. Can you tell us what made Jeanologia venture into it?
It was May and the covid cases were soaring very high in India and news of lack of beds, oxygen at hospitals were getting flashed in Spain. Our CEO Enrique Silla got very disturbed and called to check the safety of our team and at our customer's place and asked if Jeanologia can do anything to support India. One of our ex-colleague who was suffering from Covid advised that oxygen support will be the best.
Enrique discussed with our R&D team and with the Jeanologia Turkey team and shared a document on how our customers can convert Ozone technology into oxygen generating machines. This started the first step to do anything for humanity.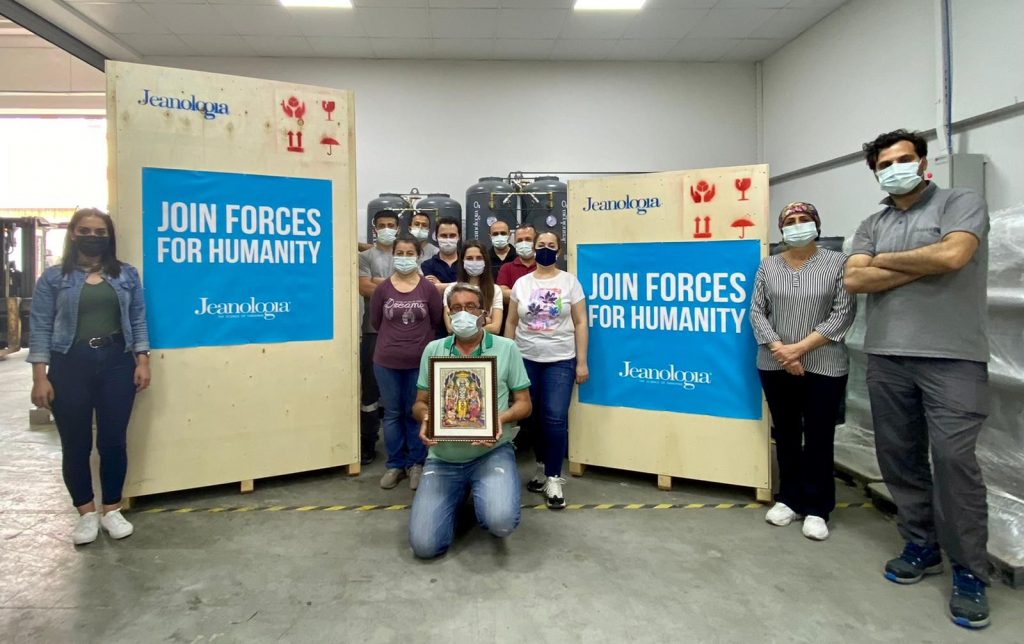 I believe that both Spain and Turkey where you have your factories have been under partial lockdowns. How much time did it take for you from conceptualization stage till final implementation .
Since the requirement from hospital was 20 cubic meter per hour, we had to build a new oxygen generator that can be used for hospital purpose . It was record breaking time, from initial idea to do something for India and to make the Oxygen generator for medical purpose, we took only 15 days. Jeanologia Turkey team did an outstanding job as they were in midst of Ramadan period as well. I think our spirit to do some thing in this difficult time was very very high and it moved the things faster. Jeanologia shipped the generator by air on FOC basis to KG denim , Coimbatore. KG denim took permission from Tamil Nadu Government and donated it to government hospital in Mettupalayam.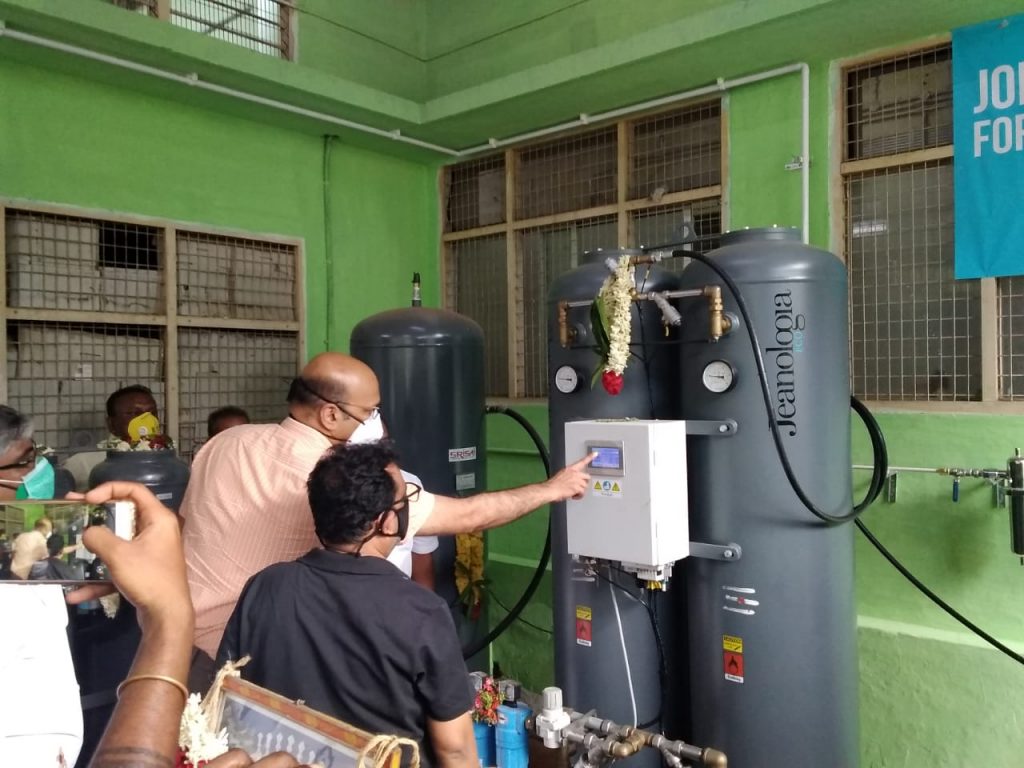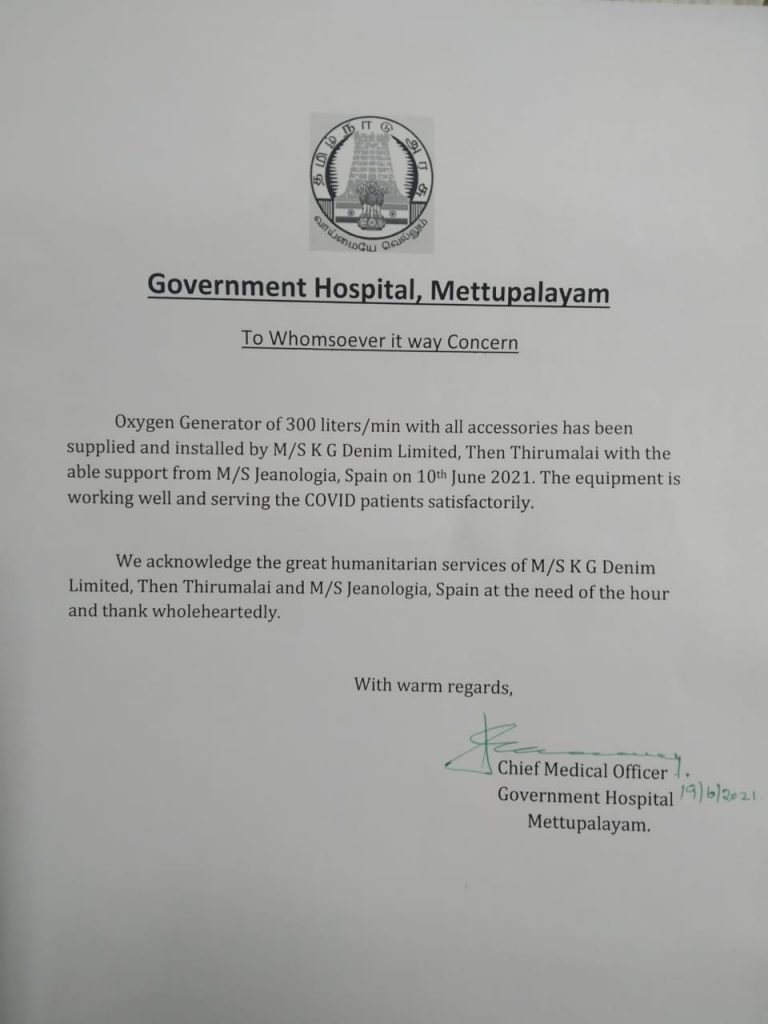 How long the hospital will be able to use this oxygen plant and how many patients do you expect to benefit from it.
The Oxygen generator is now permanent part of Hospital and now 60 patients can receive 95% pure Oxygen at any given day. This will run any number of years now. ( no limits as generator is making Oxygen from air only).

Who were the main stakeholders who enabled that this project can see the light of the day?
Govt hospital, Kg denim, Jeanologia Turkey, Jeanologia India and Spain team are the main stake holders who implemented this project successful in record time.
Was Jeanologia the only investor in this programme . Is it first of its kind project that you have undertaken.

This is the first project that I have seen so closely getting executed for the benefit of our own people . I cannot express the feeling of satisfaction inside me. Though the fight for corona is still on, still we could contribute to humanity is a bigger feeling for all Jeanologist
Do you see any possibilities that your existing machines in so many factories can be coverted into medical oxygen generators in emergency if required ?

Yes , the existing machines at out customer can be used to make Oxygen, but there is a need to add a reducer from customer side to fill this in empty cylinders.