During our Denimsandjeans Japan event on 1-2nd Nov, our team visited the famous Kapital – one of the most famous boutique denim brands from Japan . A small family-run company named Kapital is producing highly valued clothing that redefines what it means to wear denim in the Japanese countryside. Kapital has constantly emphasized the exclusive use of hand processes since its establishment in 1984, developing and producing all procedures manually , including thread dying, material fabrication, stitching, washes, and embellishment. Their unusual designs, expert craftsmanship, and meticulous manual finishing are well known across the world.
Store Design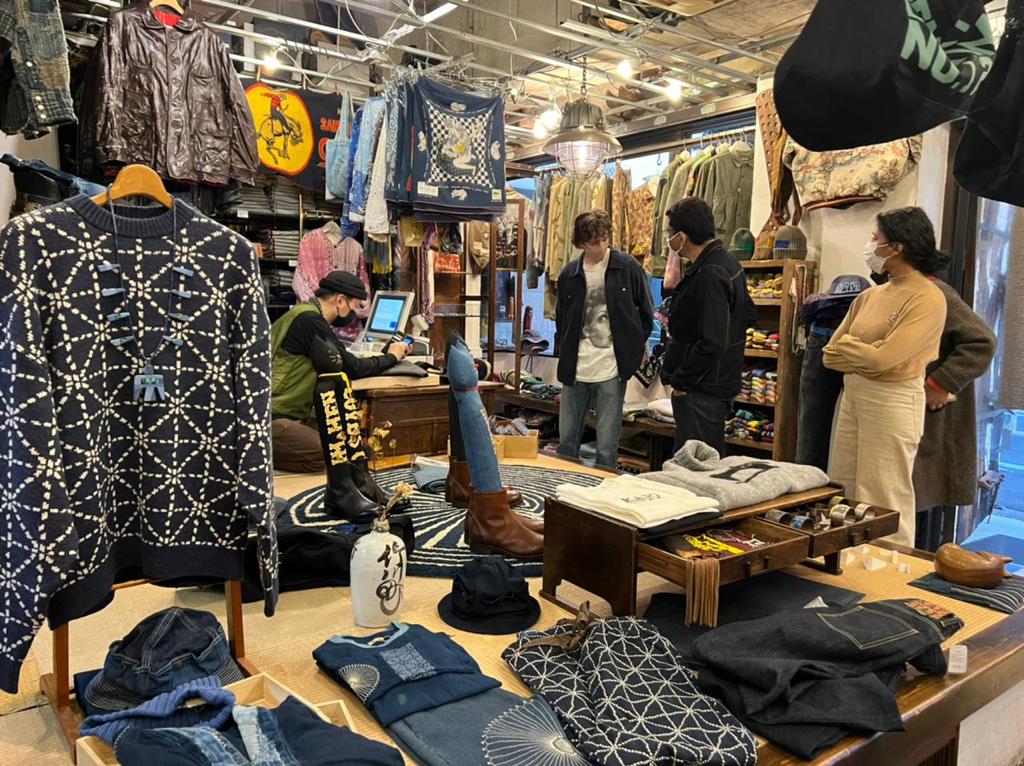 The way that the leftover denim is displayed on the wall is unique but appealing. The doors and racks are constructed from discarded, unwanted pieces of wood that have been arranged to look as though they have always been there. Their vibrant, fun, and stylish inventory mesmerized us and just spruced up our everyday shopping for clothes.
Reconstructed denim served as inspiration for the store's design. A traditional Japanese residence decorated for a tea ceremony served as the location of one of the Kapital stores in Ebisu. In particular we visited the KAPITAL LEGS – the store dedicated to everything in denim. Each of their stores has a distinctive personality. Some require you to take off your shoes before you enter. Others are crammed together like an American vintage shop with strange artifacts from the Kapital archive heaped high and Ebisu store was one of them. It's utterly original, unlike anything else, but curiously familiar.
East Meets West Design
The brand faced a huge transformation when Kiro, Toshikiyo's son, chose to leave Kojima to pursue his education in America in 1996. Kapital underwent a significant transition and was influenced by the Americana movement in 1996. The EAST MEETS WEST fusion concept, a blending of Japanese and Western designs, is introduced by this artistic Japanese brand called Kapital.
Natural dyes and traditional Japanese Sashiko, Boro stitching and repairs are hallmarks of this exquisite brand. KAPITAL's areas of expertise are processing and stitching , and very few businesses worldwide are able to do both tasks. The stitching technique -Sashiko – has been used for more than 400 years. Tradition dictates that lines and designs are created with a running stitch and white cotton thread. Typically, indigo blue traditional cloth would be used for this.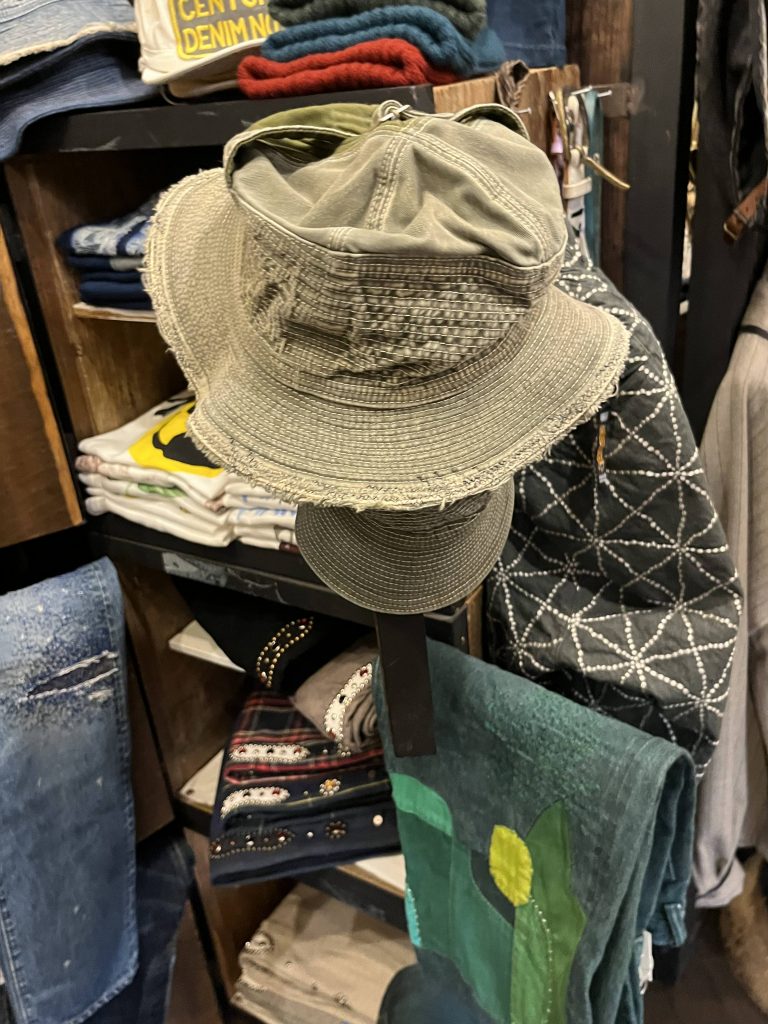 KAPITAL began by making jeans, but they now produce a wide range of products, primarily apparel made of denim. With a few exceptions, all KAPITAL products are produced at the company's factories, including shoes, and accessories. Whether you're looking for everyday clothing or festival attire for the summer, you can find it there. And the prices are not sky high when you consider the Japanese yen today !

We highly recommend visiting Kapital store when in Tokyo .
Kapital Legs : 2 Chome-23-12 Ebisuminami · +81 3-5773-8305