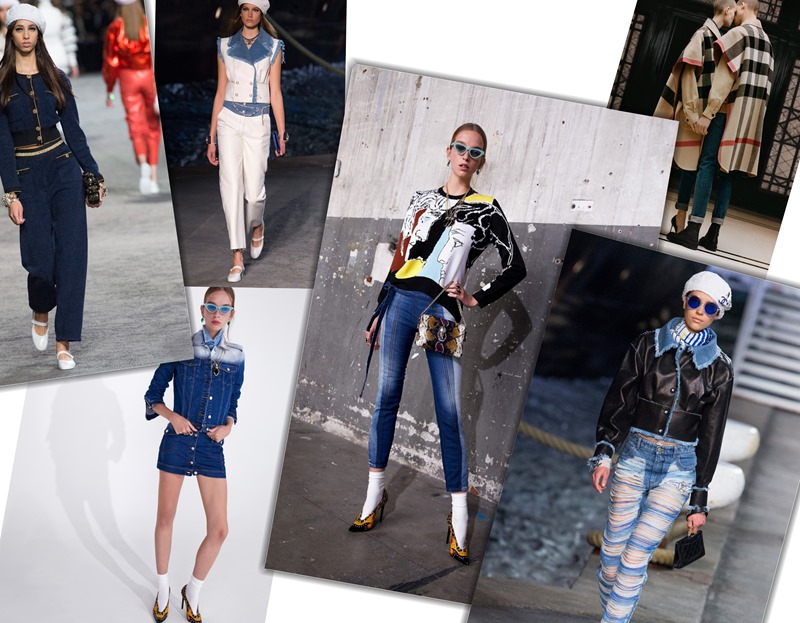 Bringing the denim looks from Resort 2019 from Just Cavalli and Chanel below  . Some exciting stuff !
JUST CAVALLI
Bi color washing gets stronger as more and more brands try their hands at it . Just Cavalli too jumps the bandwagon and brings out some cool and sexy jeans , skirts and jackets !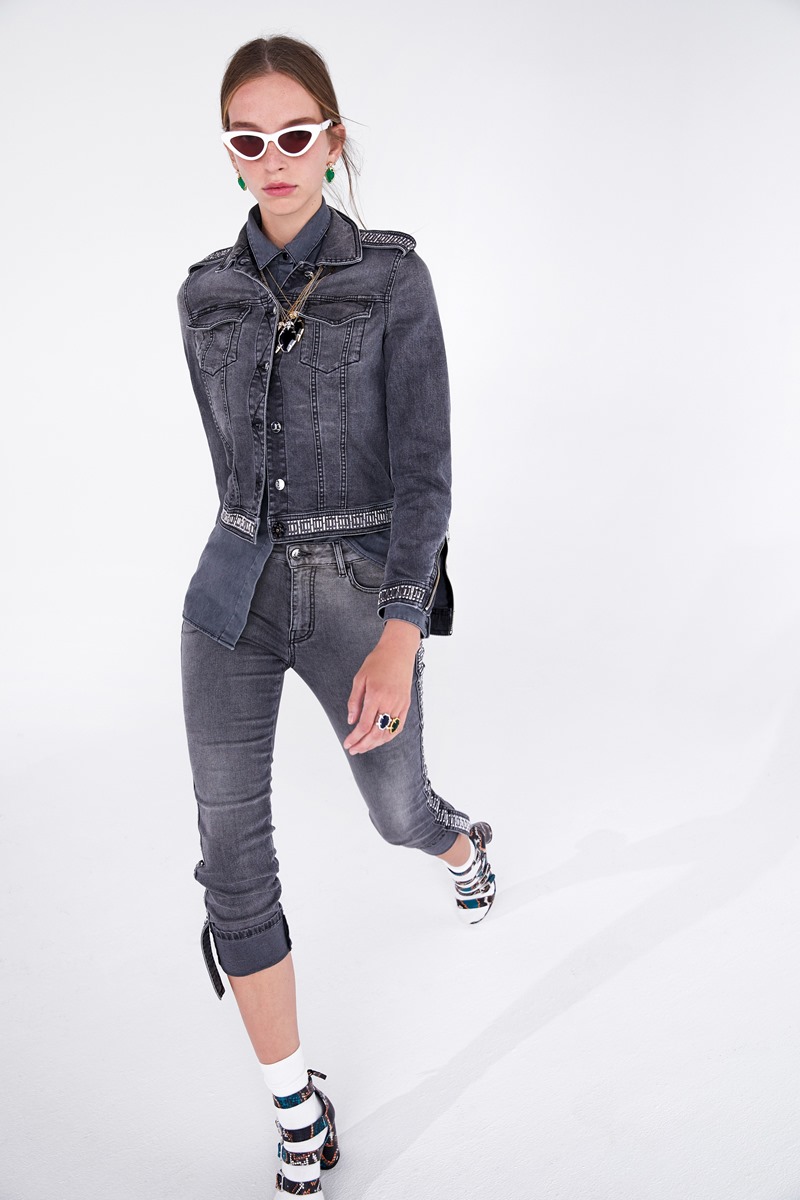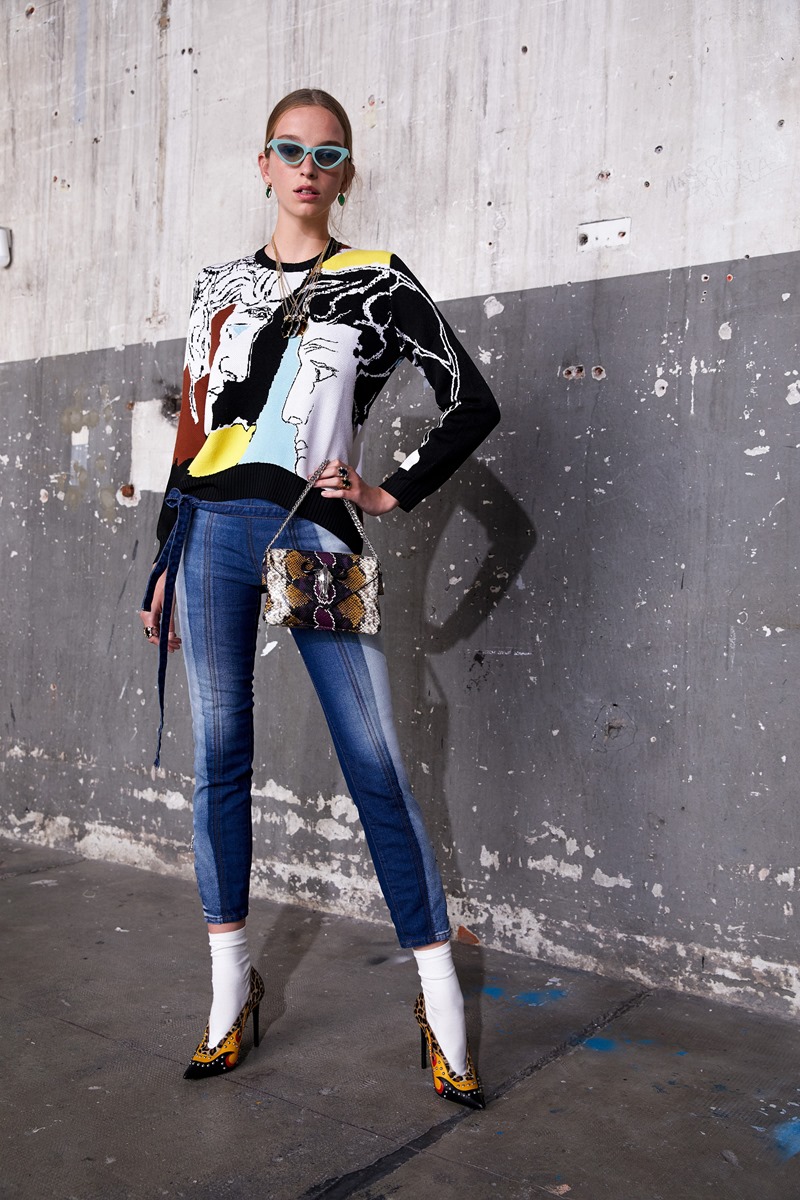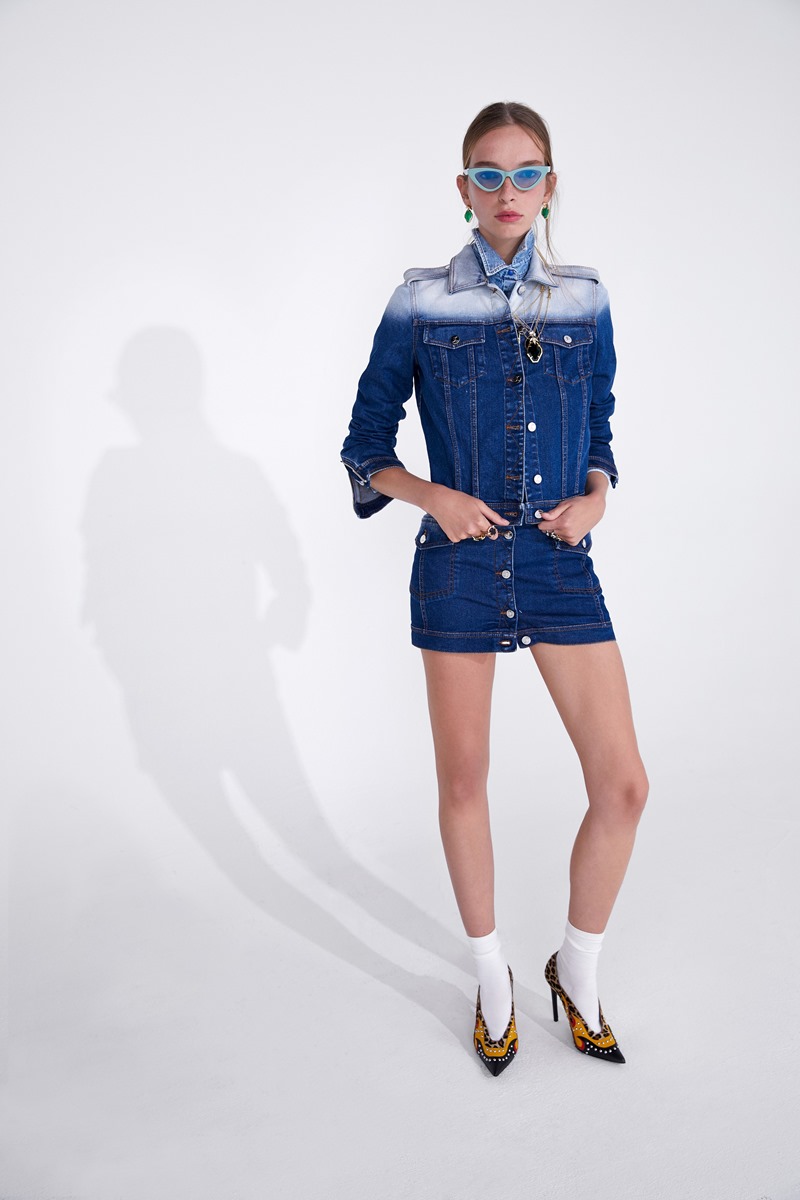 BURBERRY
Denim is but an addition to the whole collection of Burberry. But green cast jeans do add their own value the entire looks.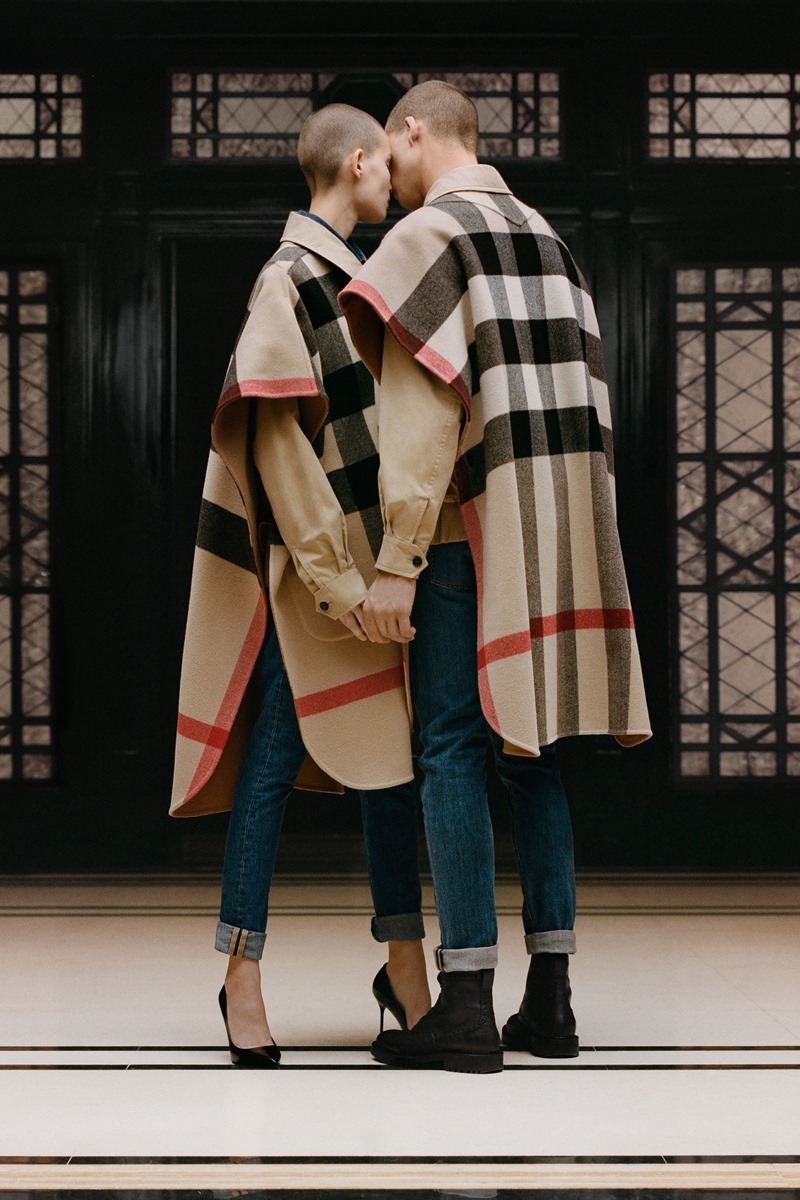 CHANEL
Distressed jeans always echoed a message of rugged fashion. But the distressing that Chanel has displayed under their naval theme echoes that distressing can be as beautiful as a rainbow at the ocean. Hats off to the guys who created these patterned distresses . Beautiful ! .