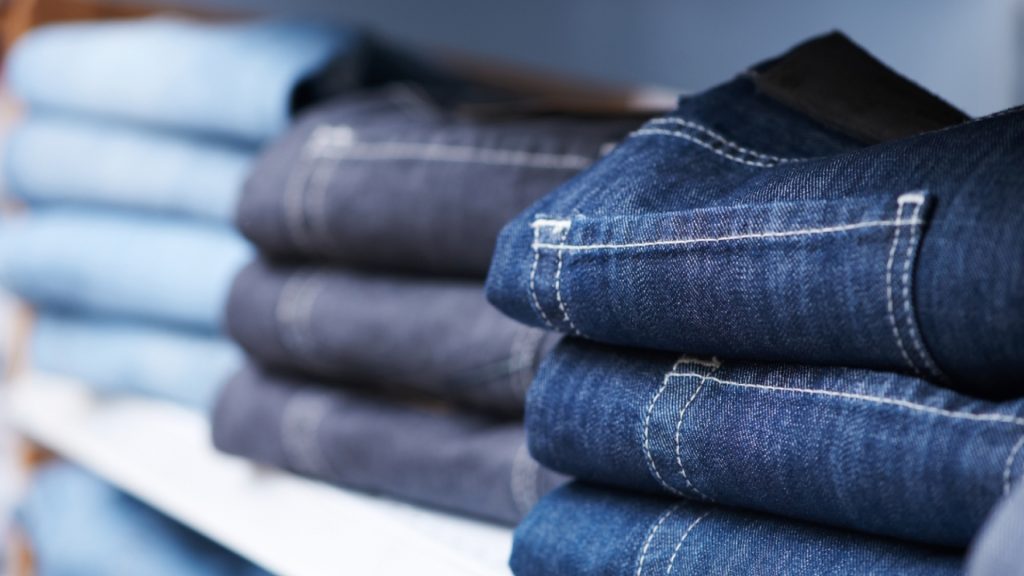 Sponsored article – This article has been written by Coats team and is reproduced here at D&J on their behalf.
"With over 4.5 billion pairs of jeans produced worldwide every year, denim is one of the planet's most popular clothing choices. But it has a serious image problem when it comes to the environment. Here at Coats, we're working with innovators, manufacturers and brands to change all that.
Denim may look good, but it's not great for the planet. Take water consumption. On average, 10,000 litres of this precious resource goes into making one pair of jeans – firstly, in growing the cotton, and secondly in the seriously labour-intensive processes required for dyeing, stonewashing, and distressing.
They say meat's bad for you. Well, it takes up to 10,000 litres of water to make a single pair of jeans, compared with 2,400 litres for a burger.
(Talking of 'distressing', did you know that 16% of insecticides & 6.8% of herbicides used worldwide are for cotton? That harmful chemicals are used for dyeing? Or that processes like sandblasting can cause breathing problems if you don't take protective measures?)
Real action, not greenwash
So that's the problem – and it's not just an environmental one. If consumers don't see that brands are making efforts to embrace sustainability, they'll choose ones that do. The buck really does stop here.
That's why Coats is working with our customers to champion sustainability and the circular economy. We help find ways to waste less, while reusing and recycling more. We also look for alternatives to chemical and synthetic dyeing and bleaching – like foam dyeing, natural bio indigo dye, and water-efficient fabric dyeing machinery.
Coats has invested in a revolutionary waterless digital dyeing start-up called Twine. While It's not yet suitable for bulk production, we need to give initiatives like this all the support we can.
Naturally, a way to save even more water is in washing. Lasering, ozone, eflow and using bio-based enzymes are all excellent alternatives – and, as thread makers, we need to make sure our products can withstand these new processes.
Sustainable solutions for the circular economy
As the industry starts looking for alternatives to cotton, we at Coats have begun experimenting with yarns that use more sustainable hemp and soybean.
Going one step further, our 100% recycled EcoVerde range of threads is made up of old PET plastic bottles – which rescues them from the rubbish tip and cuts CO2 emissions too. So that really is a win-win.
By 2024, we aim to offer EcoVerde versions of all our premium threads. But we're far from finished. May 2021 saw the launch of biodegradable and compostable EcoRegen. This brand-new thread is made from 100% lyocell, a renewable fibre derived from wood pulp sourced from sustainably managed forests. Also in the pipeline is EcoCycle, a water-dissolvable thread that makes reusing and recycling end-of-life garments even easier.
There's been a lot of progress, but we still have a long way to go. Coats is supporting the drive to sustainability and circularity through investment in research and development. Our Innovation Hubs are home to some truly astonishing developments. So, we won't just look good. We'll be doing good – and feeling good about it too.
Join us on the 4th August, for a dedicated CoatsCast session on the future of denim- features guest speaker Danielle Elsener (Founder of Decode) Click now to register: https://bit.ly/3yTgxe7