With covid putting in a long gap for all exhibitions, Denimsandjeans restarted its exhibition jounery with the show in Bangalore, India in June 2022 . It was a great comeback with a wonderful response from exhibitors and visitors both. But the biggest challenge was holding the 1st edition of Denimsandjeans Japan. This show, which was originally planned for March 2020 , kept on getting postponed with covid and we finally were able to hold the same last month. And now we come to our next stop – VIETNAM on March 1-2 at HCM . Also our India show will happen on April 26-27 at Bangalore. The Denimsandjeans Vietnam was last held in 2019 and the pandemic ensured that we could not restart it till 2023 . So in a way its really exciting to be back in Vietnam after such a long gap ! We , and all our stakeholders , are quite excited about the show hoping to see great participation in the show. So , it would be great to mark the dates for the show in your calendar and be to this wonderful country which is doing much better than many others currently.
We also take opportunity to share some insights into our Denimsandjeans Japan show . With around 40 exhibitors from different countries and 10 local exhibitors participating in the show this year , the 2 day event attracted around 800 visitors from over 250 companies of Japan. Major brands, retailers, buying house , traders and manufacturers participated from across Japan . Some of the important ones include Caitac, Itochu Corporation , Uniqlo, Muji , Edwin , Yagi , Lachman Exporters, Kurabo , Vinatge Denim , SCI , Monura Trading , KOWA , Crystal Yi Da, Toyota Tususho , TDesign , Baroque, Synergy Co Ltd, Noura Trading , Sumitex International , Takenouchi Industrial Textile Corp, Marubeni Corporation, Retroactive Inc., Mark Styler, Mac- house, Valta Design , Rich Diamonds, Denham , Righton , Joix Corporation , CODE7 , etc visited the show.
Display Walls
There were a series of very innovative denim walls in the show. The famous brands Samurai and D'Artisan's collection were displayed alongwith a unique concept by YEN jeans. There was a wall display by Dr. Denim as well as Officina+69 with a very fascinating collection and denim artwork respectively. Jeanologia also displayed some latest products and technology on denim wall during the show.
Trend Area
The theme of the trend area RAW & RIGHT rightfully displayed 5 categories as ENVIRONMENTALLY RIGHT – Less Water/ Chemicals , Designed Innovation , Good Material ; JAPANESE STYLE ; RECYCLED ; SELVEDGES with special products from all the exhibitors falling in them.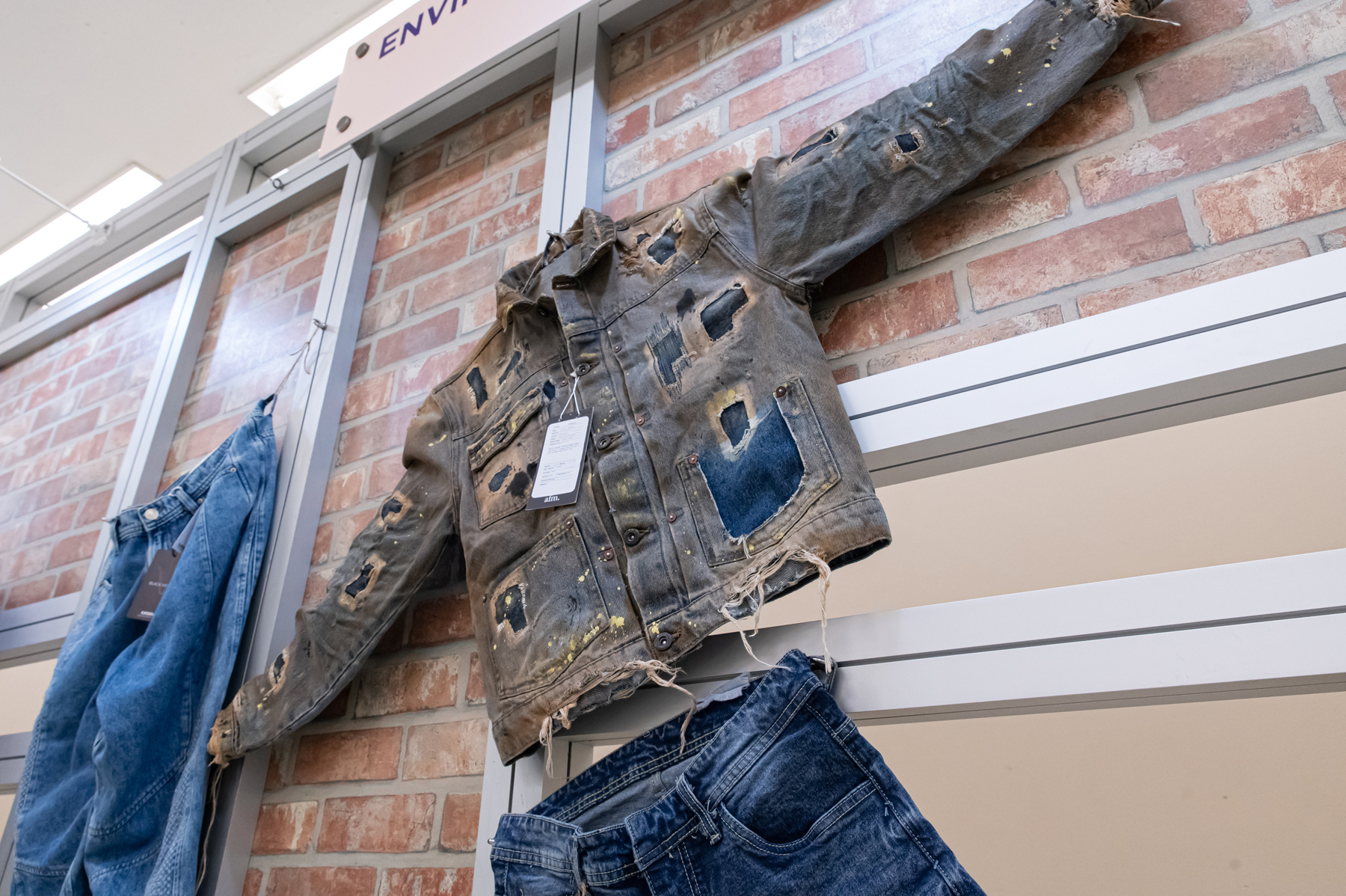 Do not miss to join
Join the Denimsandjeans Vietnam Show on March 1-2, 2023 at Ho Chi Minh City, Vietnam and our India show on April 26-27 at Bangalore.
Details – https://vmshow.denimsandjeans.com/ , http://india.denimsandjeans.com
Please share your interest in these shows by writing back to us !